Unpacking the
QHIGI Intiative
QHIGI (Queensland Housing Investment Growth Initiative) aims to fast track the delivery of 6,365 new social homes through a $1.8 billion investment in a 4 year integrated capital investment program. The QHIGI provides opportunities for a range of individuals, organisations, developers and housing providers to deliver more housing for those who need it.
Established by the Queensland Government through the Department of Communities, Housing and Digital Economies, the initiative is broken down into 3 key areas;
1. HIF - Housing Investment Fund
$1 billion investment fund generating $40 million each year.
Target of 3600 social housing dwellings + additional affordable housing.
Mainly rental subsidies.
Flexible approach open to innovation.
Encourages developers, investors, social enterprise and eligible government entities to partner with Community Housing Providers
Project Commencement by 30 June 2025
Three steps - EOI, Detail proposals and Assistance Agreement
2. Quick Starts Queensland
$1.6 billion capital investment.
Target of 2765 social housing dwellings.
Department of Communities, Housing and Digital Economy is seeking to partner with registered community housing providers
RPDP open until 21 January 2022
Priority projects to commence 2021-2022 or 2022-2023
Pipeline projects to commence 2023-2024 or 2024-2025

3. Help to Home
$40 million over 2 years.
Target 1000 private rentals.
Arkhefield has actively been working with industry stakeholders to develop concept diagrams that illustrate the key principles of the initiative - shown below.
- Integrated Communities
- Mixed Cohort
- Tenure Blind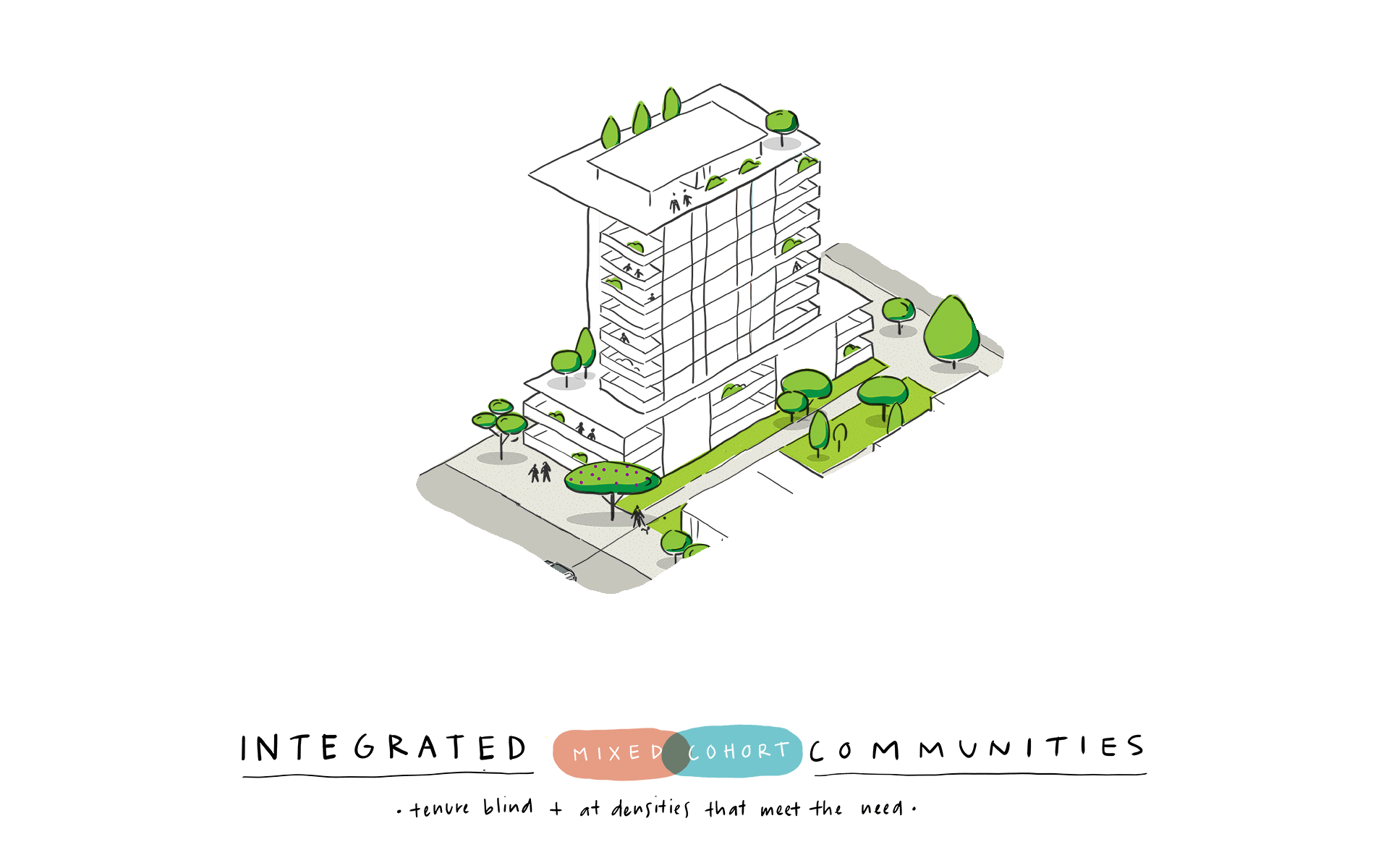 - Places for People
- Integrated Community
- Equal Amenity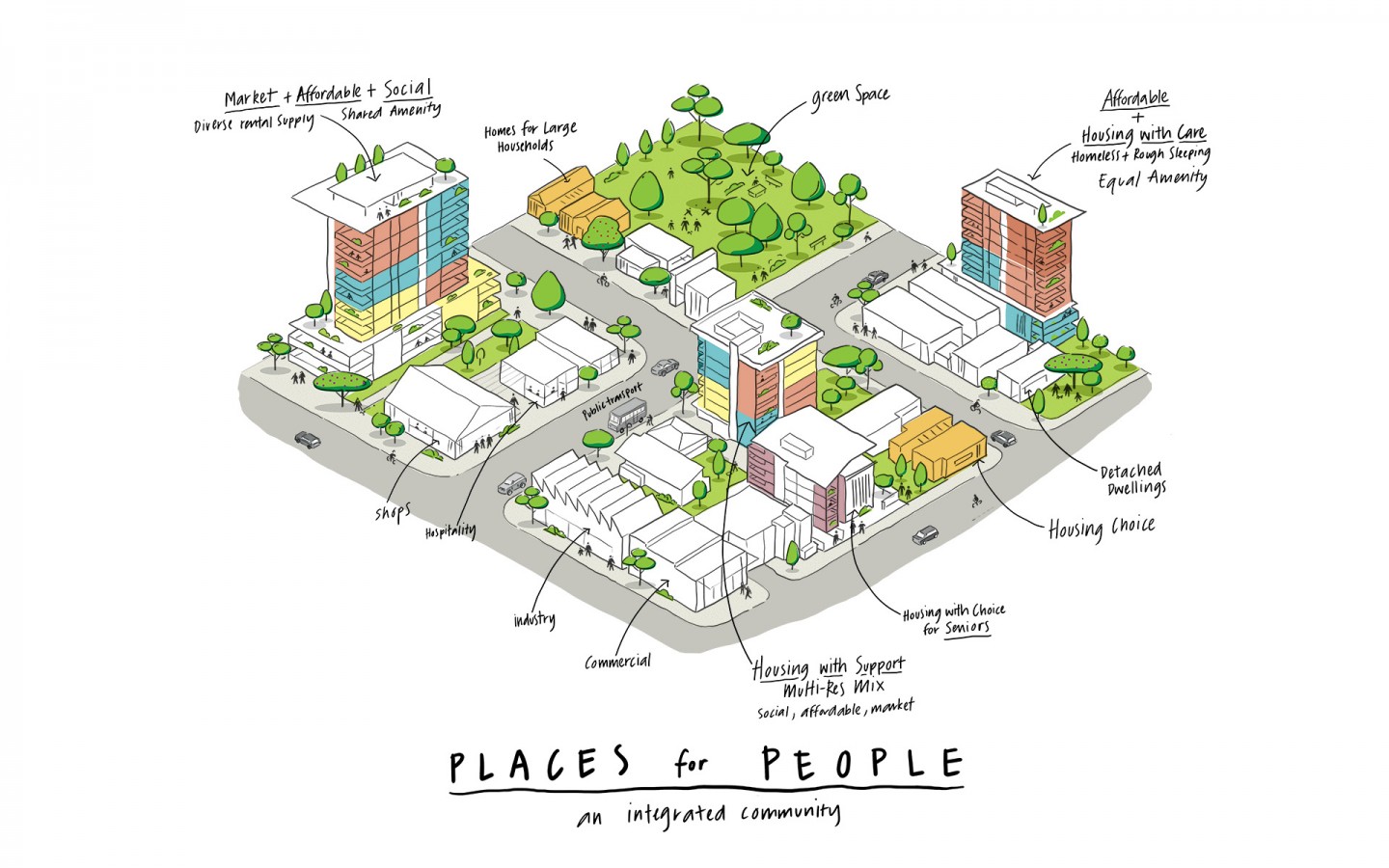 Early phases + planning
Site studies
Feasibility studies
Concept drawings + diagrams
Endorsed projects
Site Planning and Analysis
Client brief
Stakeholder consultation + engagement
Planning approvals
Detailed design and drawings
Tender and Construction