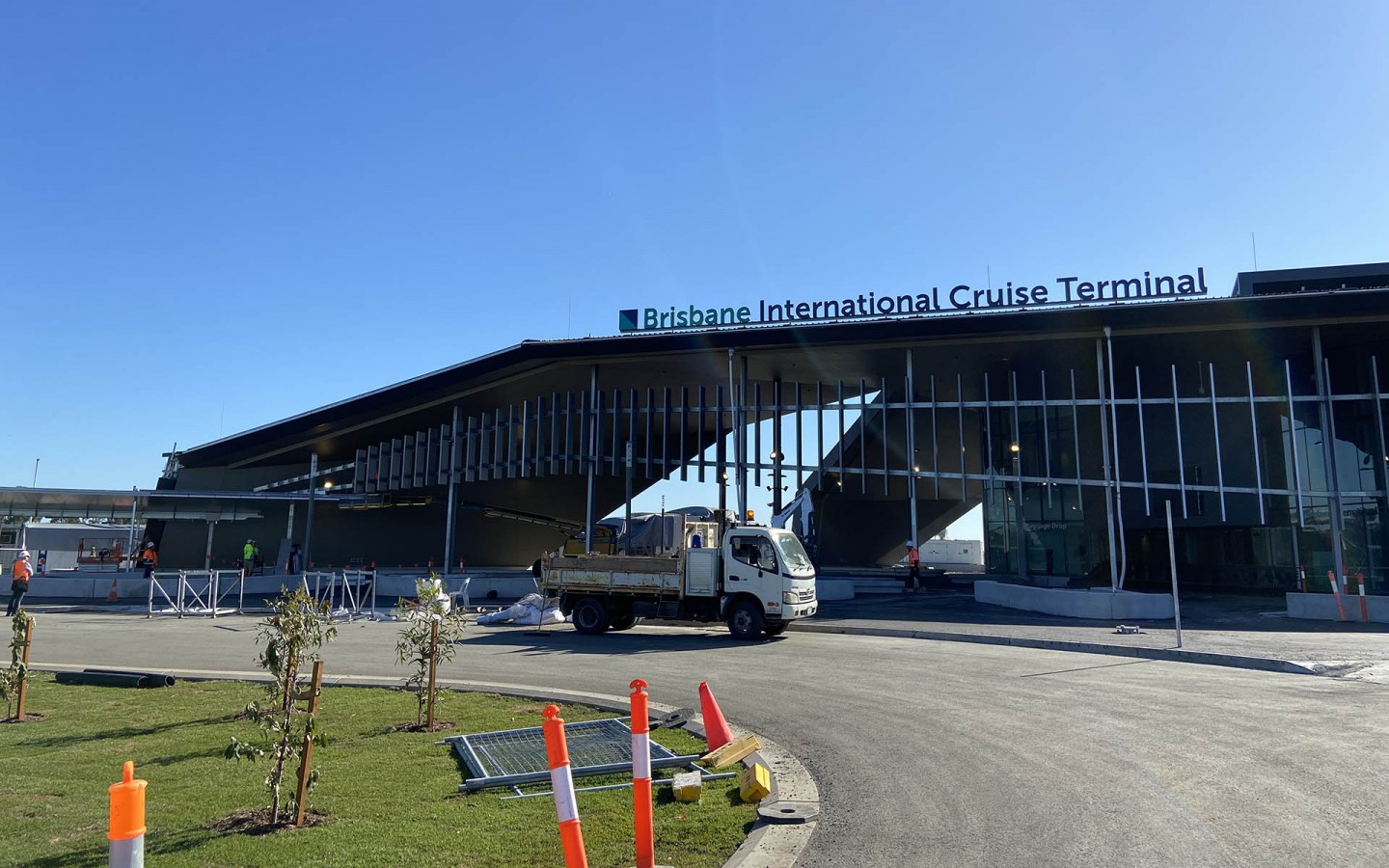 BY ARKHEFIELD
08 July 2020
Brisbane International Cruise Terminal nearing handover
The new Brisbane International Cruise Terminal is quickly taking shape with the dramatic roof wrap over the entry plaza now in place. While the terminal building nears completion, the other trades are increasing pace ahead of anticipated completion mid-year.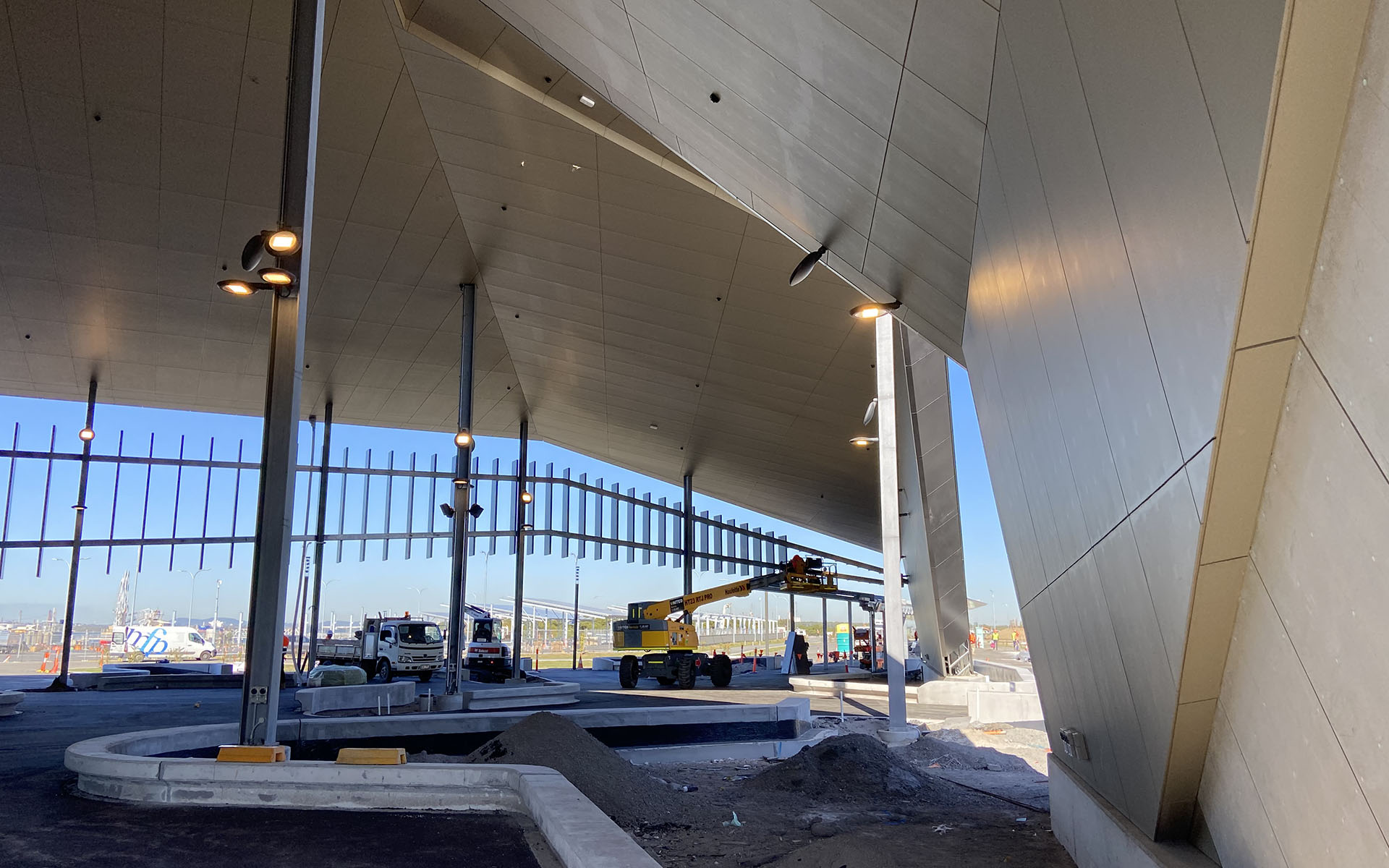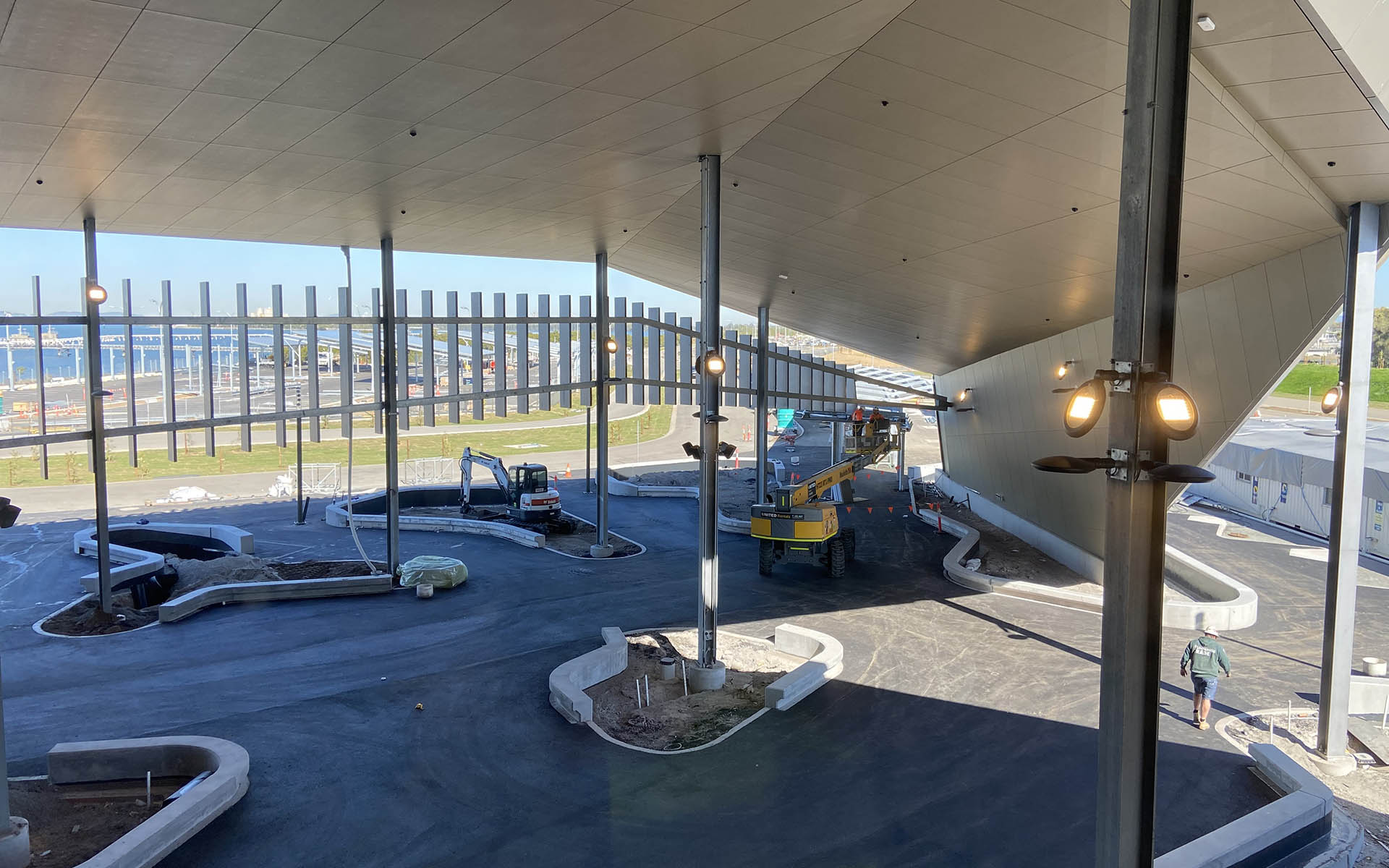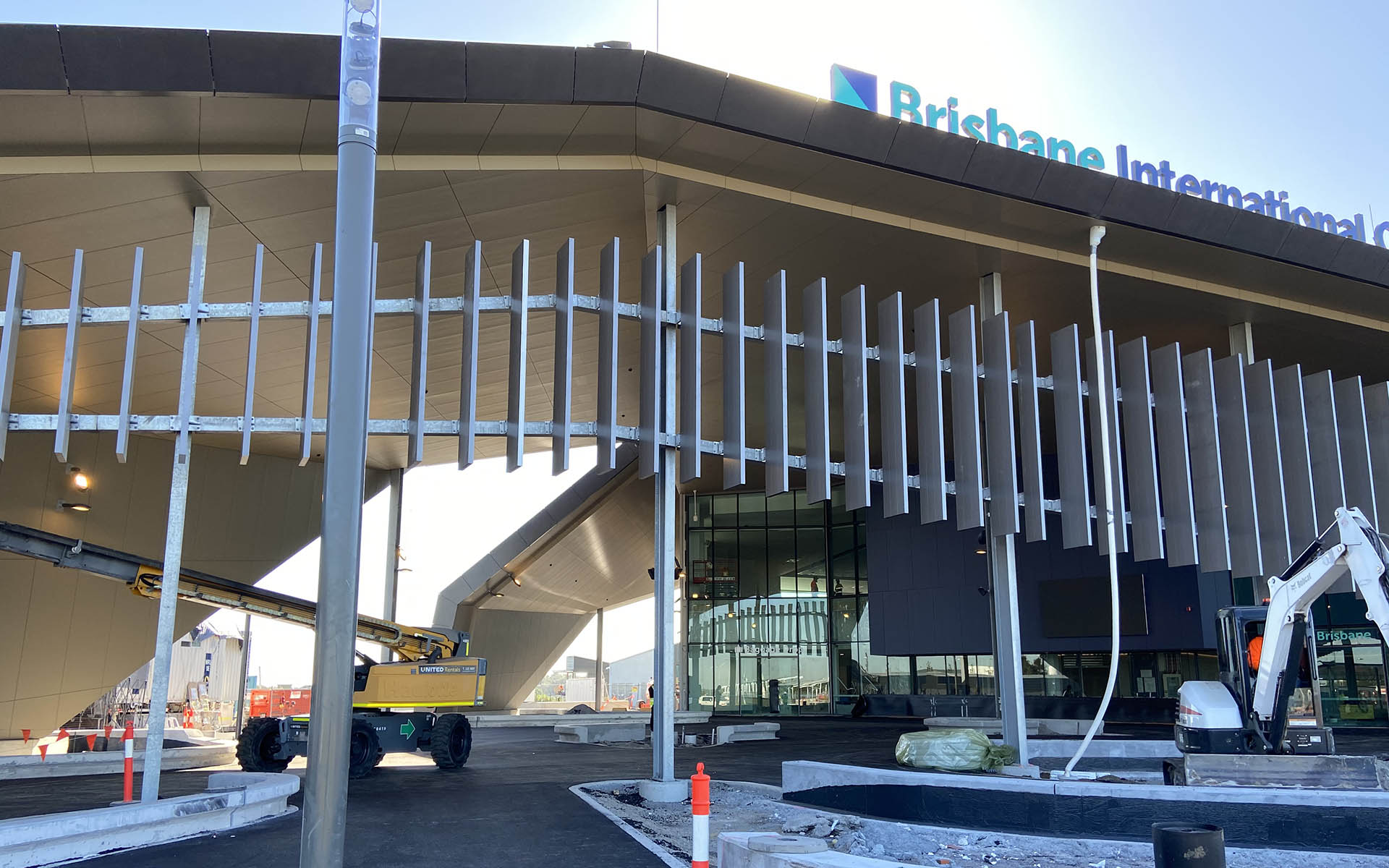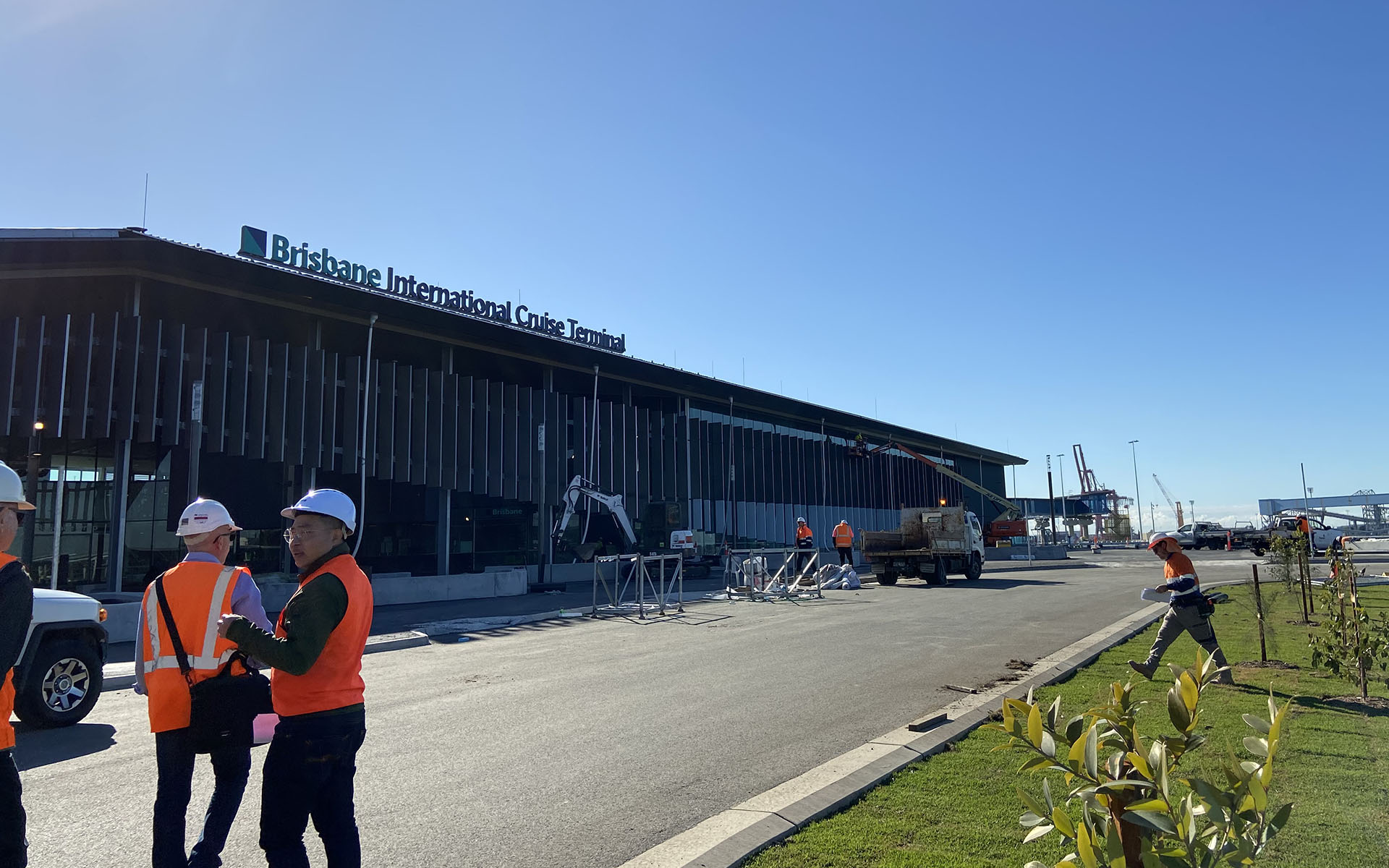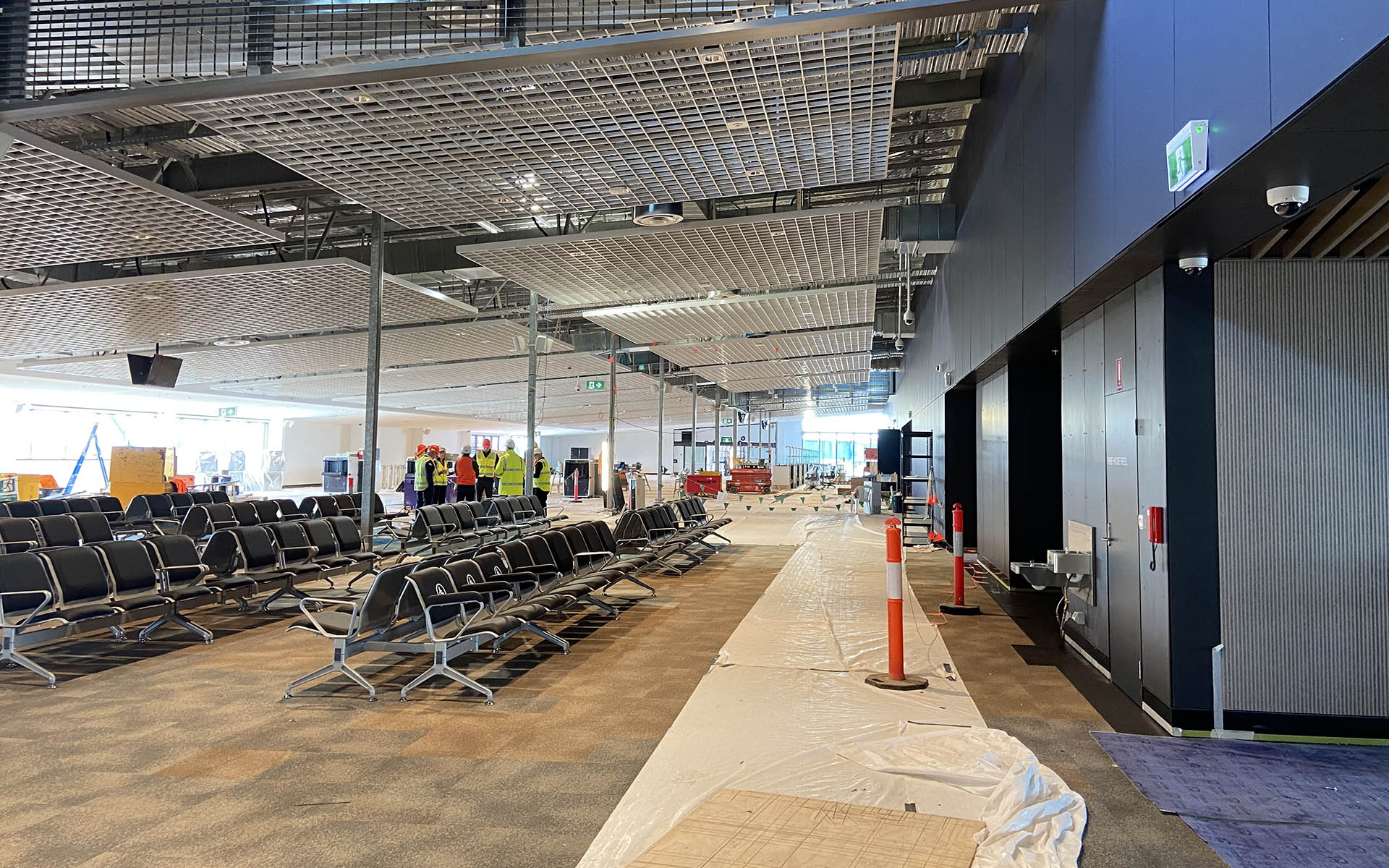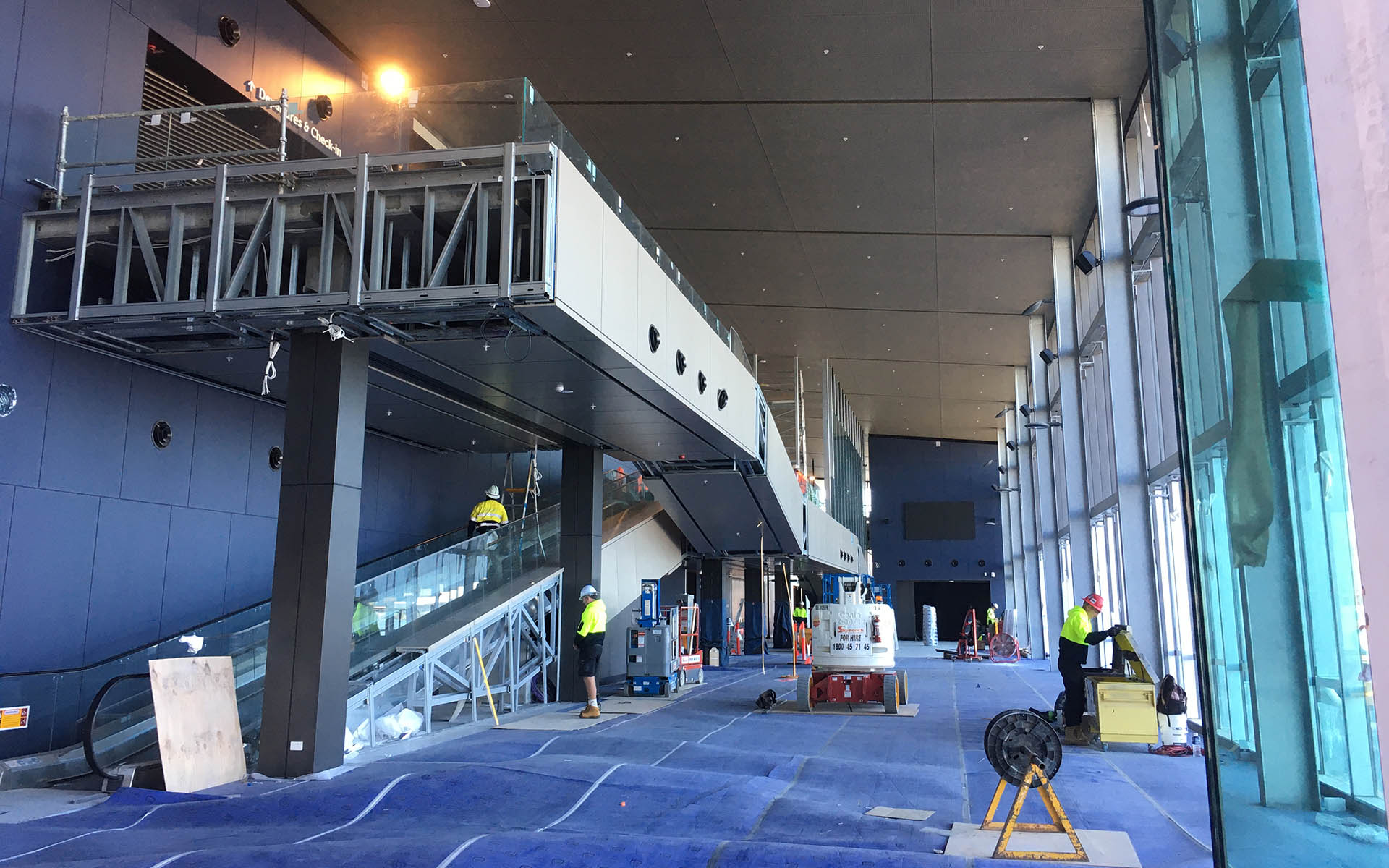 Finishing trades are nearly complete so the final spaces are forming to give the Terminal an impressive volume for cruise passengers and the public to experience.
External works are also well underway while the 250m long elevated walkway is now in place as it heads out over the Brisbane River to the receiving wharf.
The covered walkway approach to the terminal that leads to the plaza from the car parks and public drop off is nearly complete with landscaping and wayfinding also taking shape.