Creating the ultimate passenger experience
Airline travel has become a large part of our lives, whether from necessity or desire. But before you can begin your journey, you must face one last hurdle – the passenger terminal.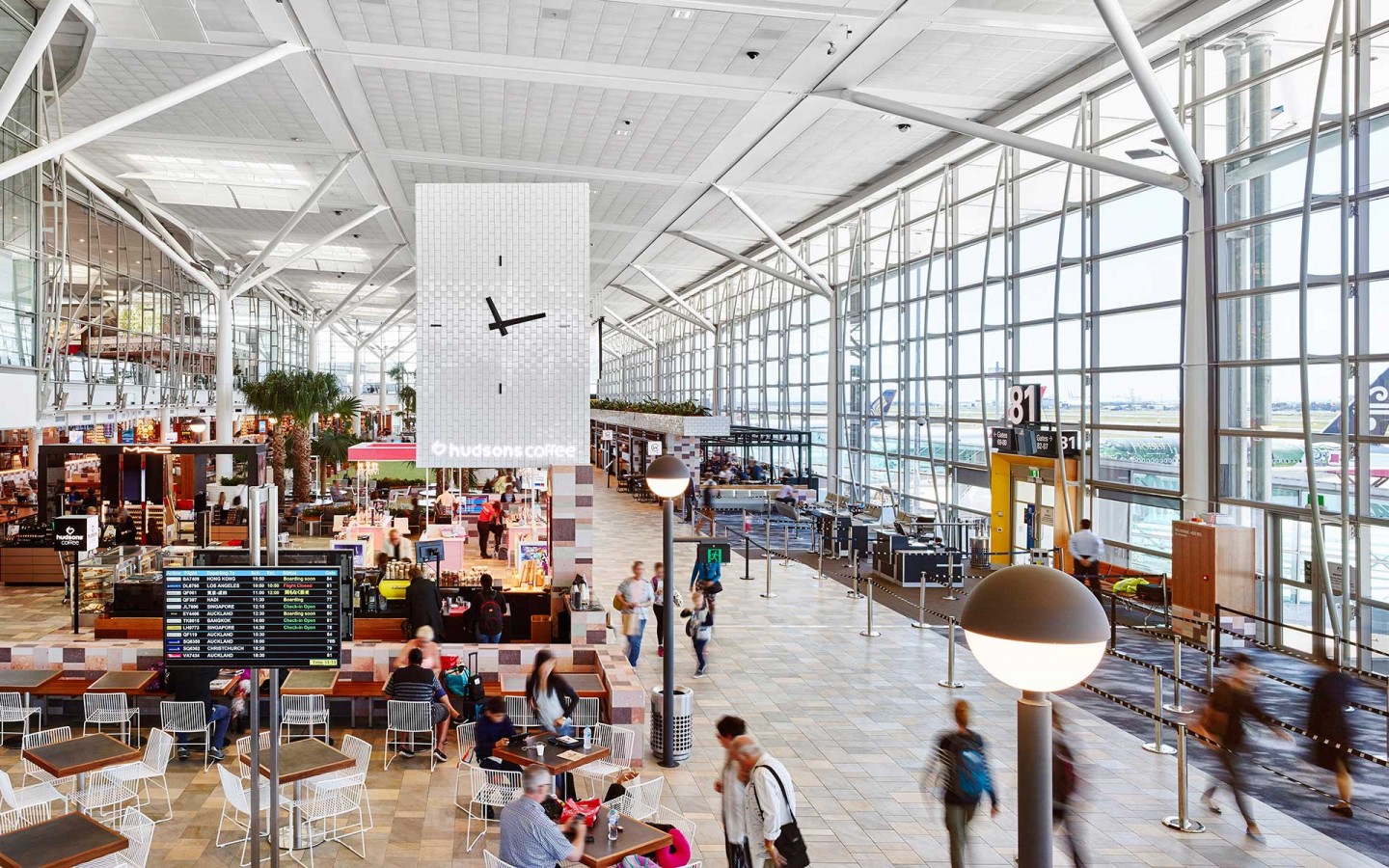 Between crowds, security clearances, the need to be on time, not knowing where you are meant to go next, and the frustration of potential delays, the terminal can be the focus of a stressful experience.
Whether you're a regular passenger who wants a quick entry and exit, or a traveller who wants to take your time and enjoy the experience, ultimately, we all want the same thing – a simple, seamless and stress free process.
And although there are clear modal differences between air and sea travel, similar considerations apply to the processing of passengers through cruise terminals (we are excluding bus, rail and ferry travel from this discussion). So how do we as designers create a successful passenger terminal that strikes the balance between enjoyable and memorable spaces and functional and operational design, leading to the efficient processing of hundreds of passengers?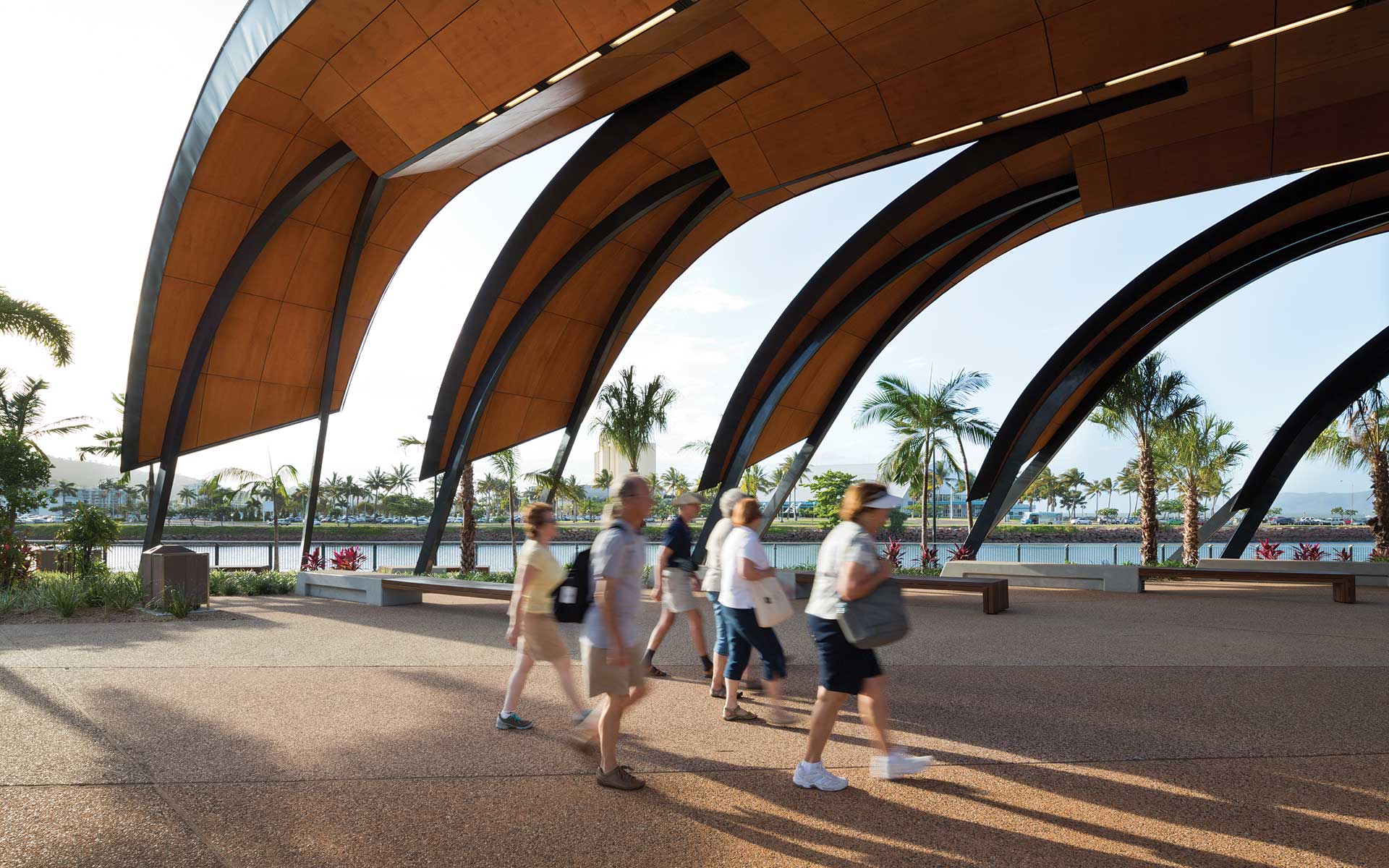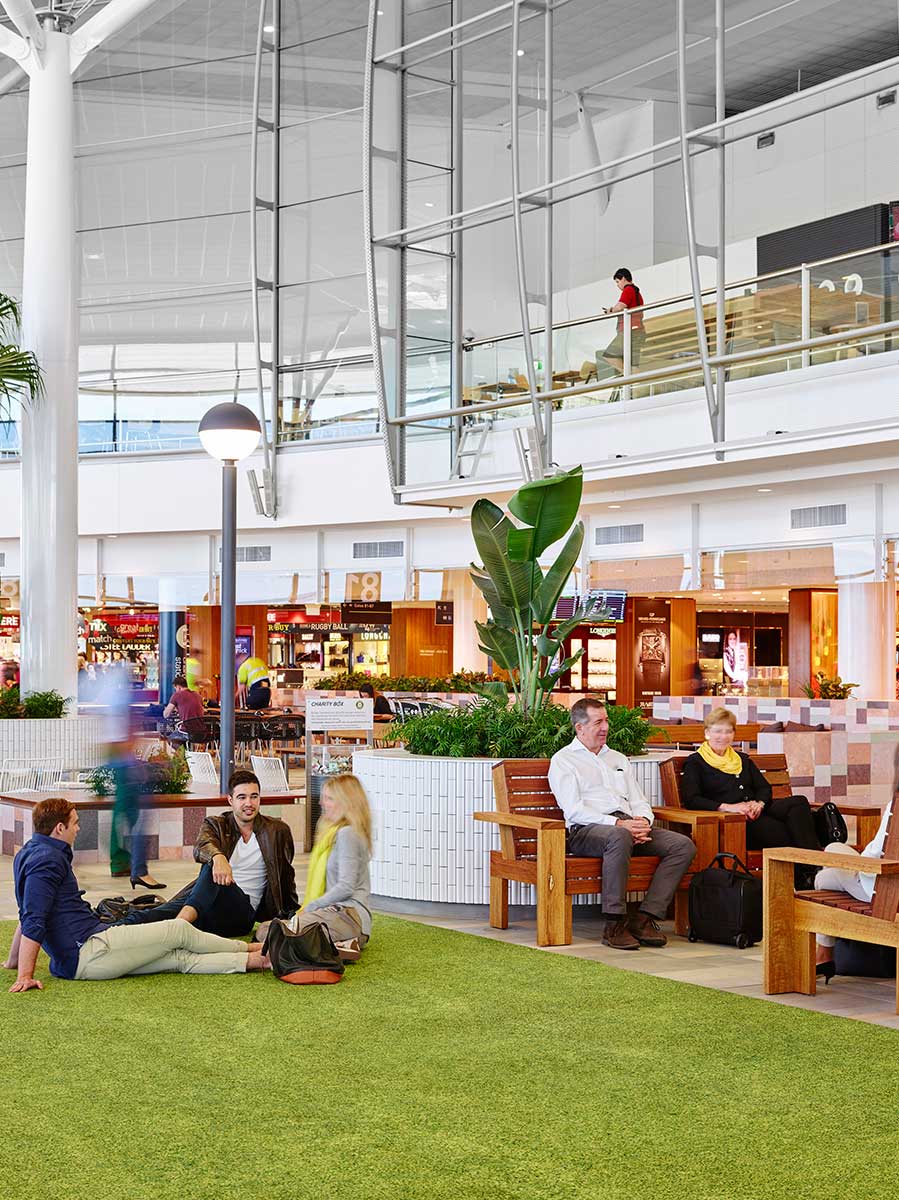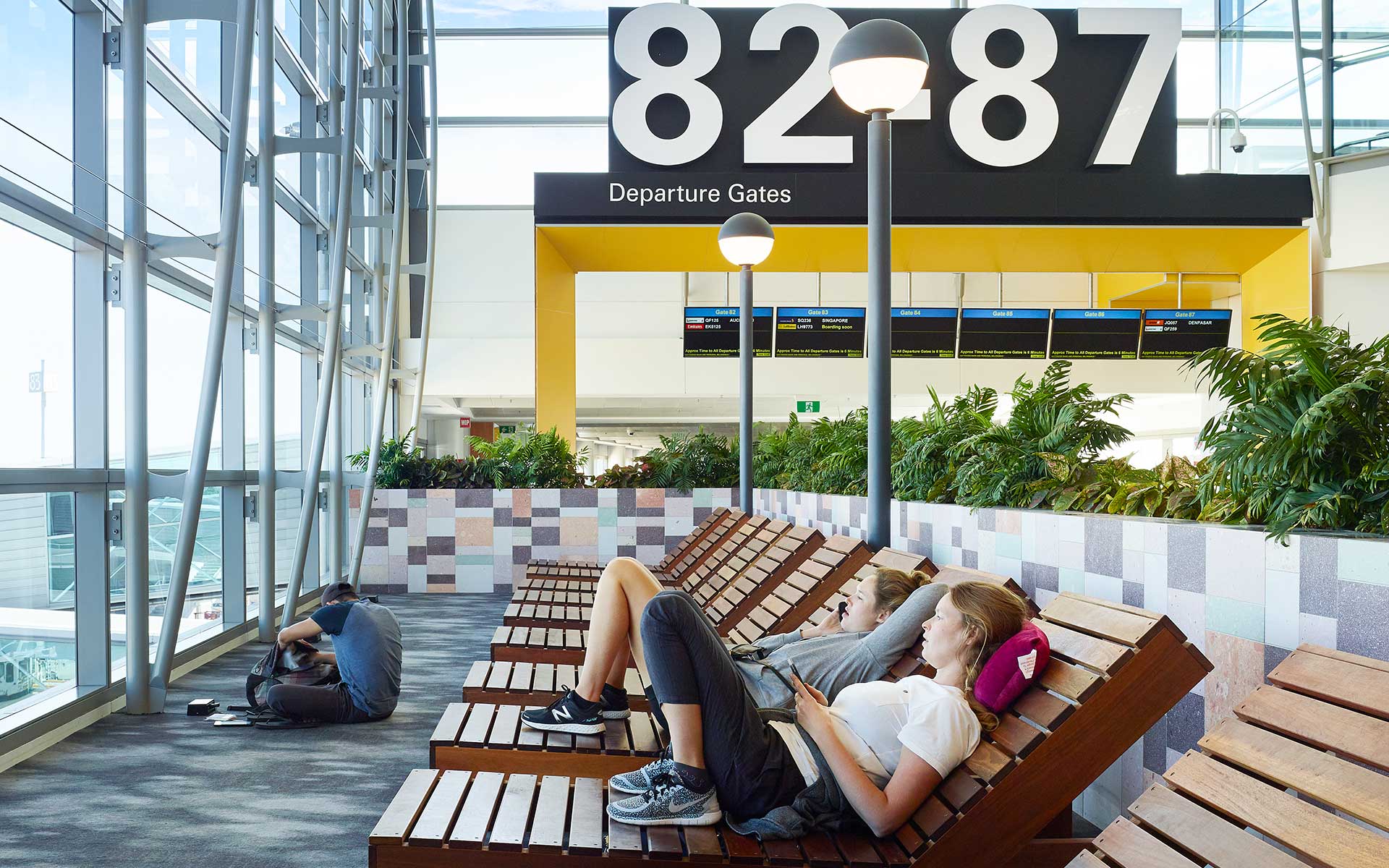 Departures are as important as arrivals
Departing is your last glance before leaving; whereas arriving is stepping into your destination. However, both provide great opportunities to connect, inform and assist.
Generally, arriving passengers want to experience the destination the minute their foot hits the ground. By creating a sense of the place they're arriving at, passengers can immediately connect with and experience the town, city or country of arrival – before they've even left the terminal building.
This creates a great opportunity to create a positive perception in the minds of passengers, even if they are regulars. For departing passengers, the experience should evoke what that place has meant to them, as well as providing that functional processing from kerb to cabin.
For most passengers, the architecture is experienced from within, with only brief views of terminal building exteriors. Colour palette, materials, art, retail outlets, food and beverage and associated service offerings all work together to contribute to the essence of the place. But as great as all that can be for the overall passenger experience, it is reduced to nought if the processing is slow and/or difficult, or if there is any doubt about where to go next – no matter if you are arriving or departing.
Whether you're a regular passenger who wants a quick entry and exit, or a traveller who wants to take your time and enjoy the experience, ultimately, we all want the same thing – a simple, seamless and stress free process.
A great passenger experience is stress free
To achieve a stress-free experience, form should complement function to create a seamless process and to facilitate flow. Indeed, to create the positive passenger experience necessitates a human-centered approach to design.
Spaces that are open with high ceilings and exposed to natural light reduce the feeling of crowding. They assist in creating clear sightlines and facilitate easier passenger movement, while integrating technology throughout the building provides the opportunity to communicate with passengers and reduce their stress levels.
The challenge here for designers is to achieve a level of future-proofing to accommodate the rapidly evolving processing and security requirements and/or developing technologies.
Travel glitches are inevitable, but the more positive the terminal experience is, the lower the impact will be on the passenger.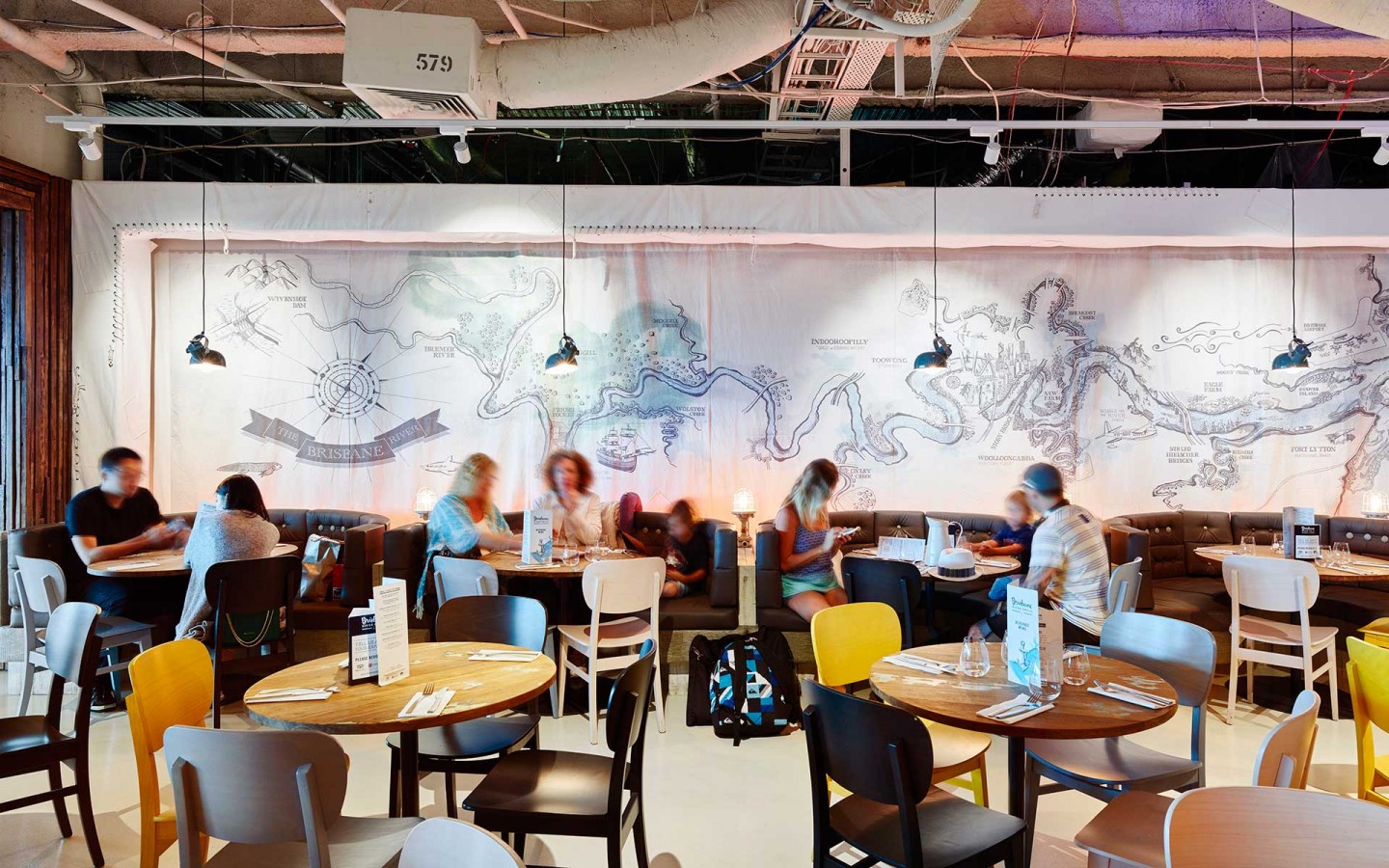 Flexibility creates opportunity
It is important that infrastructure is flexible, ensuring it can meet the changing needs of both passengers and operators, and their associated technologies, for years to come.
Some terminals may be utilised 24/7, while others are less regular and occasionally seasonal. If we consider the opportunities this can bring, we can guide the design to ensure dynamic and usable spaces for a variety of uses. Large terminal buildings have the ability to become venues during low season or out of hours, providing unique function or exhibition spaces throughout the year.
Future proofing for changes in technology
With border control and the check in process continually changing with advances in technology and the ever increasing levels of security being mandated, we need to consider how these will affect the future of these processes. Online check in, self-check and/or remote bag drop, gateless immigration and the use of face or iris recognition technology may all be determinants of what a terminal may look like in the future.
For design, this means less focus on traditional check in desks and security screening areas, and more on operational costs and innovative and efficient ways to process passengers through these points, utilising future and emerging technologies. It is reasonable to presume that security requirements will invariably increase, but never decrease, and the implications of this may well require additional space as well as technology upgrades.