Experience Cards
A new journey in social housing
If there was an opportunity to deliver new social housing, how could existing models be improved? What would it look and feel like, and how would people experience these places and services?
What we've come to understand is that a human centred approach is critical to the success of social housing, dignity, autonomy, safety, security and access to the facilities and support the residents need.
In the early stages of the pandemic, Brisbane's homeless shelters closed, and some residents were moved into temporary housing in hotels and student accommodation towers. The pandemic catalysed unprecedented change, creating both the impetus for improvement and a willingness to collaborate and work in new ways to deliver urgently needed housing and support services. What started as a commission by the Queensland State Government for Arkhefield to host a series of workshops, bringing together all of the major housing and service providers and other key stakeholders, has developed into a working think-tank space developed by Arkhefield, which we have named 'The Room to Improve'.
Over the last two years we have invited many informed voices and different perspectives into 'The Room', and facilitated robust conversations in the spirit of knowledge sharing and collaboration. These conversations were supported by our unique human-centred design and engagement tools. Insights were recorded and our curated working knowledge was layered upon the walls of the room, marked up, added to and revised as new understandings emerged.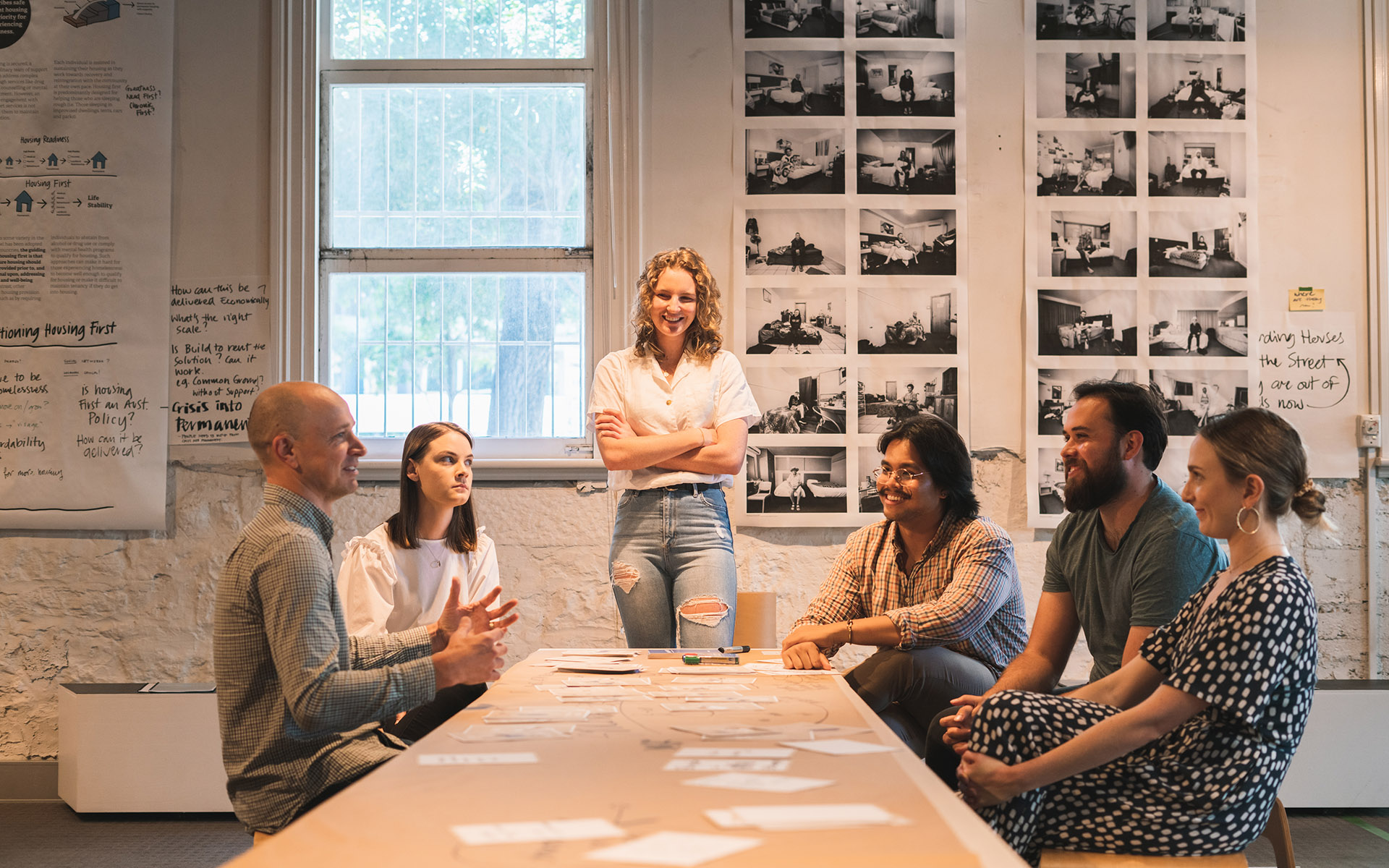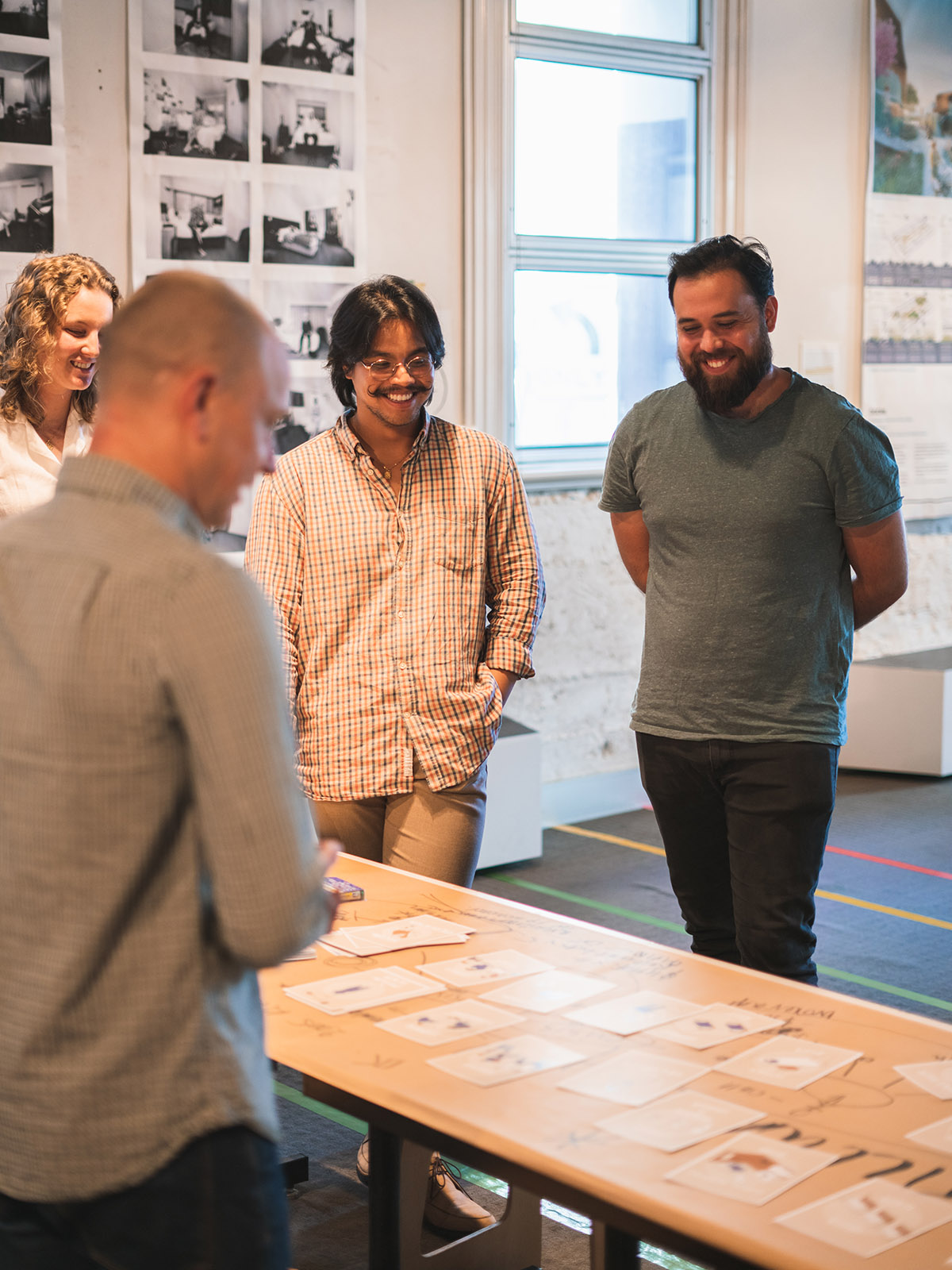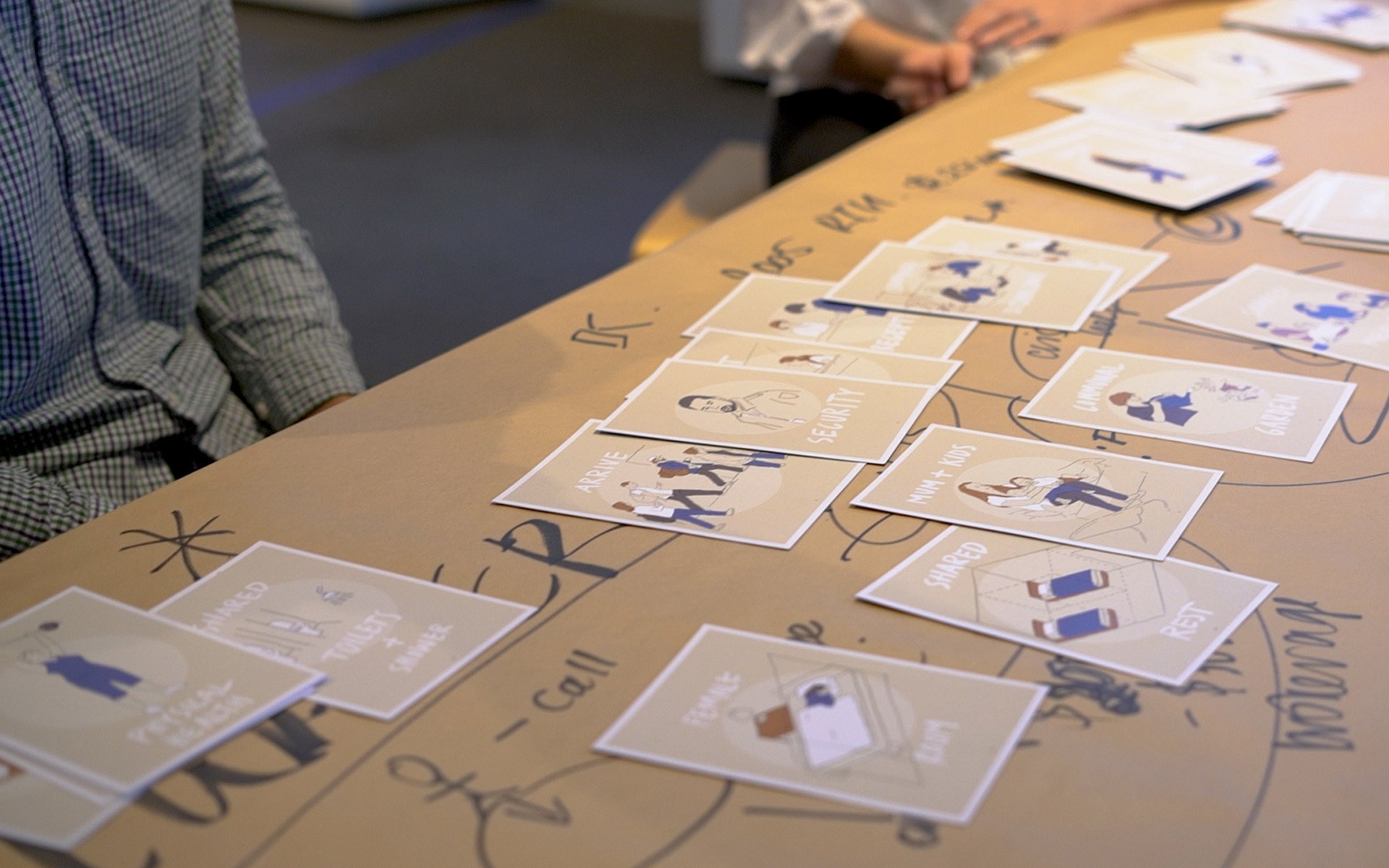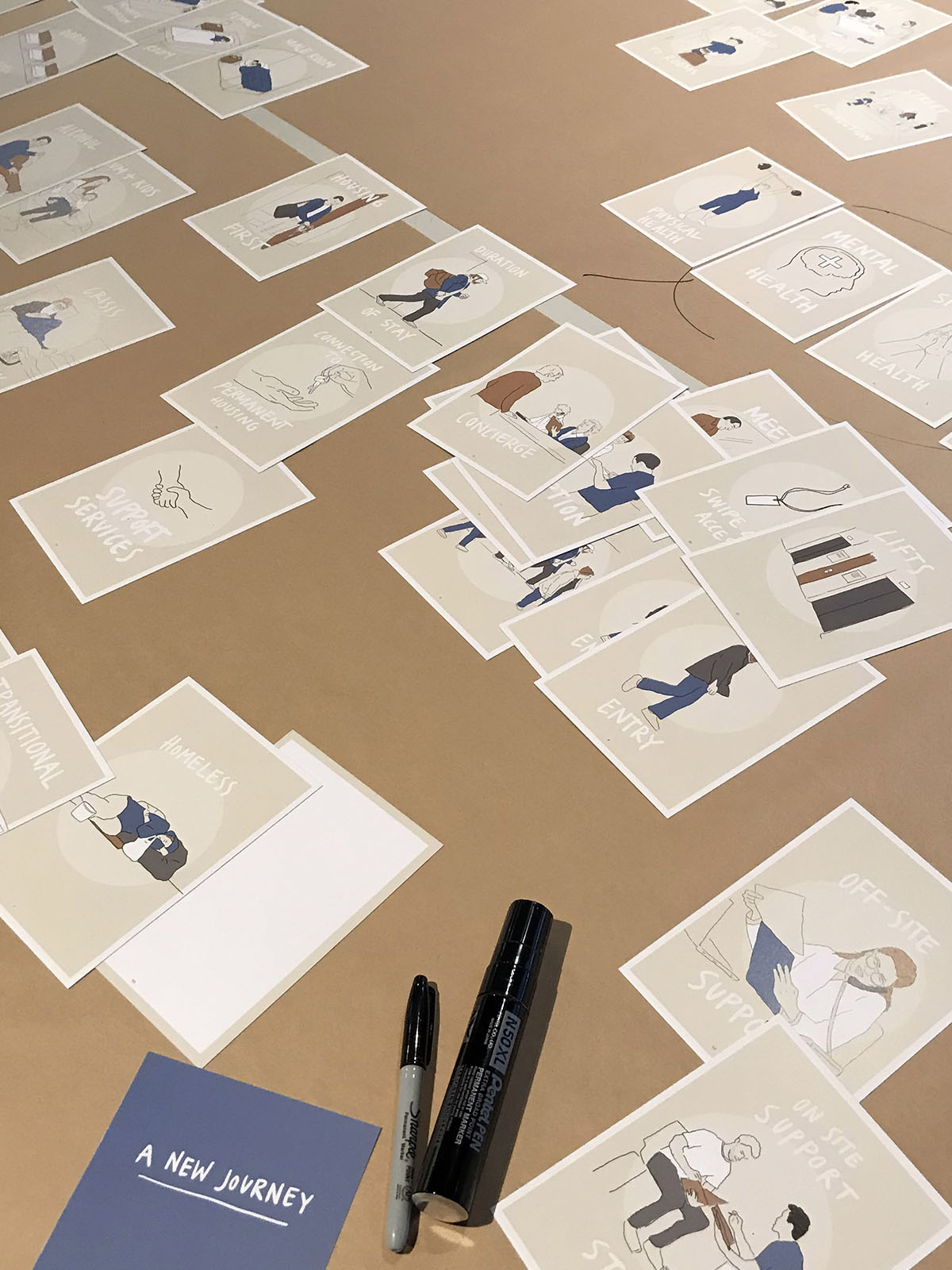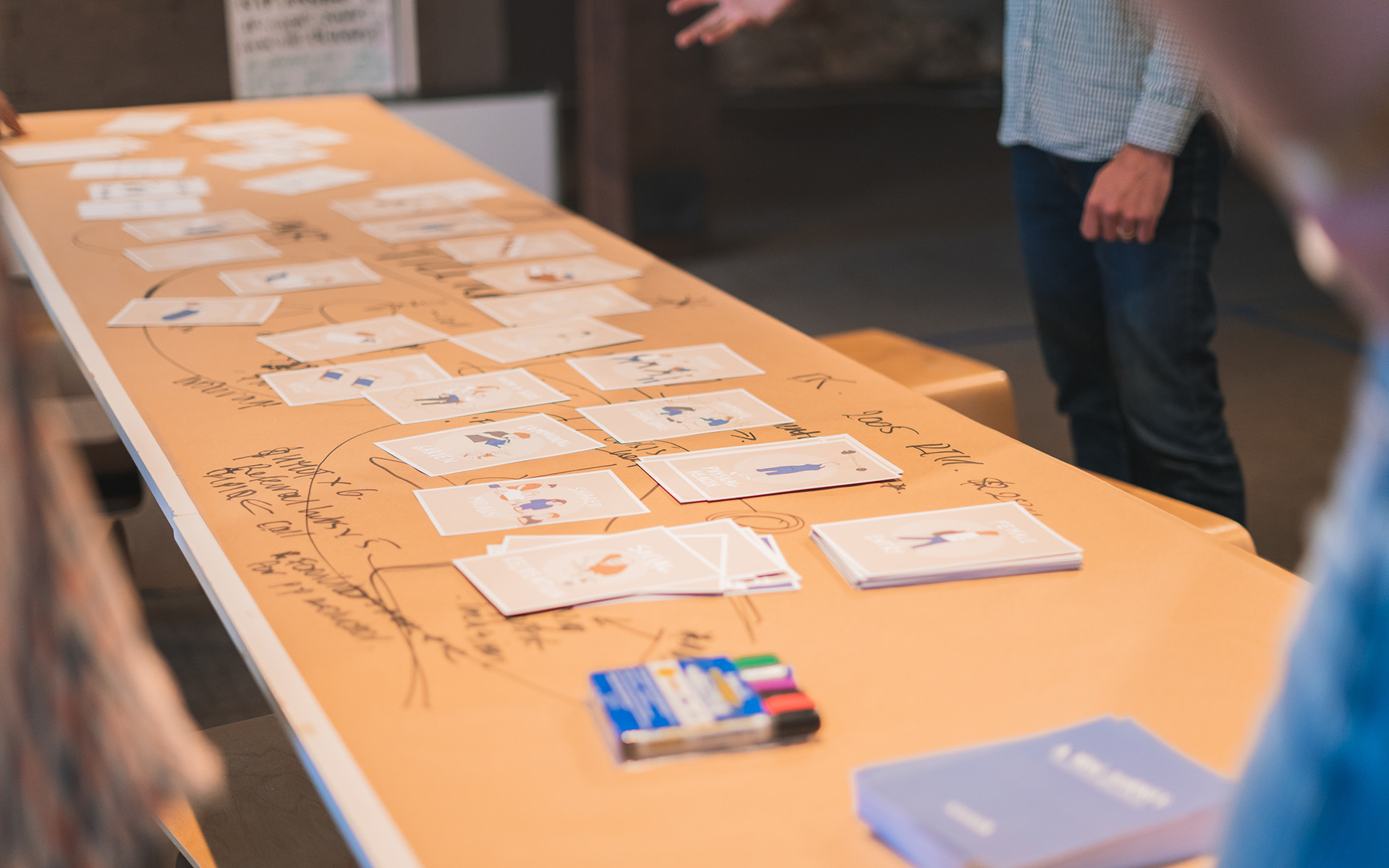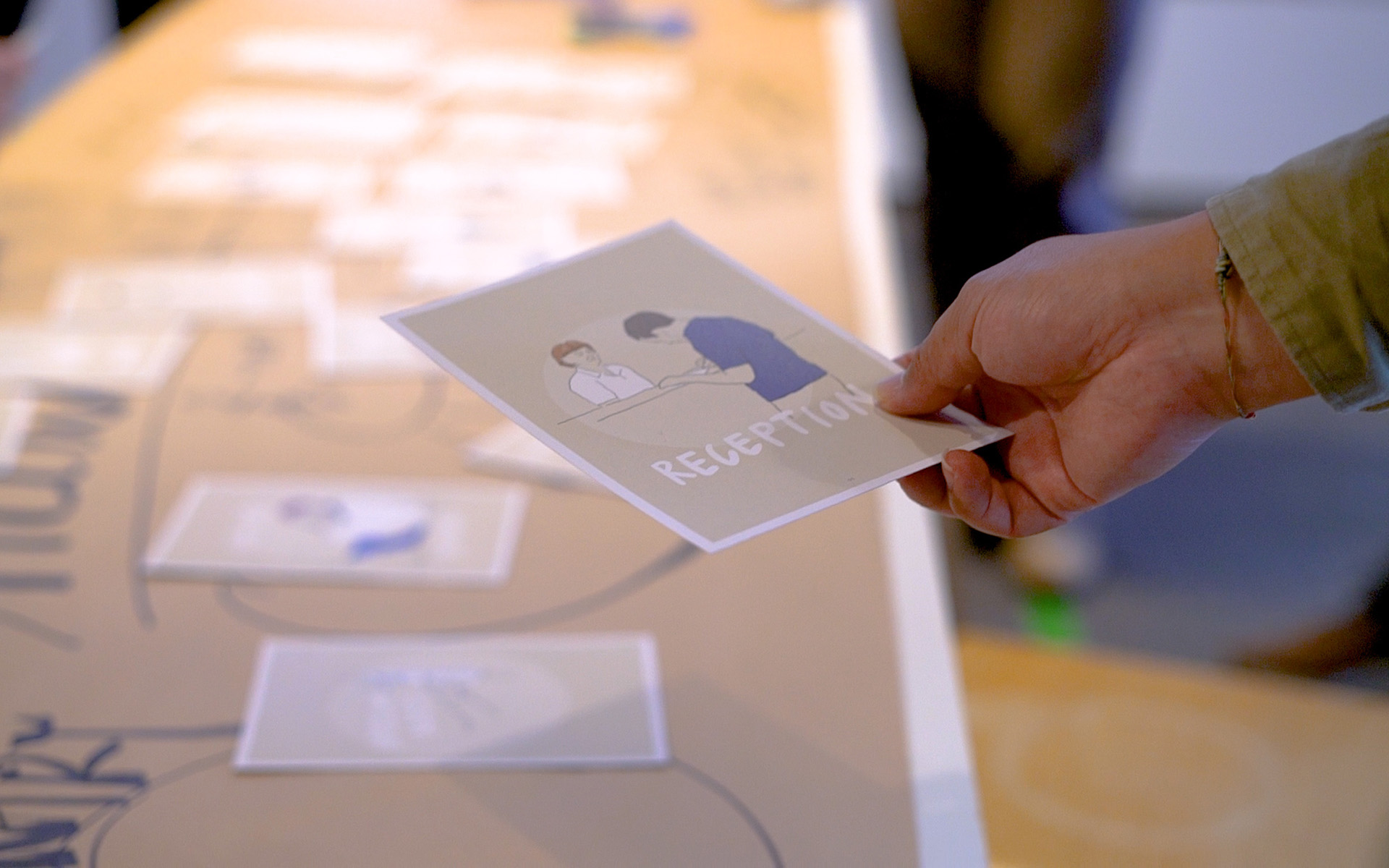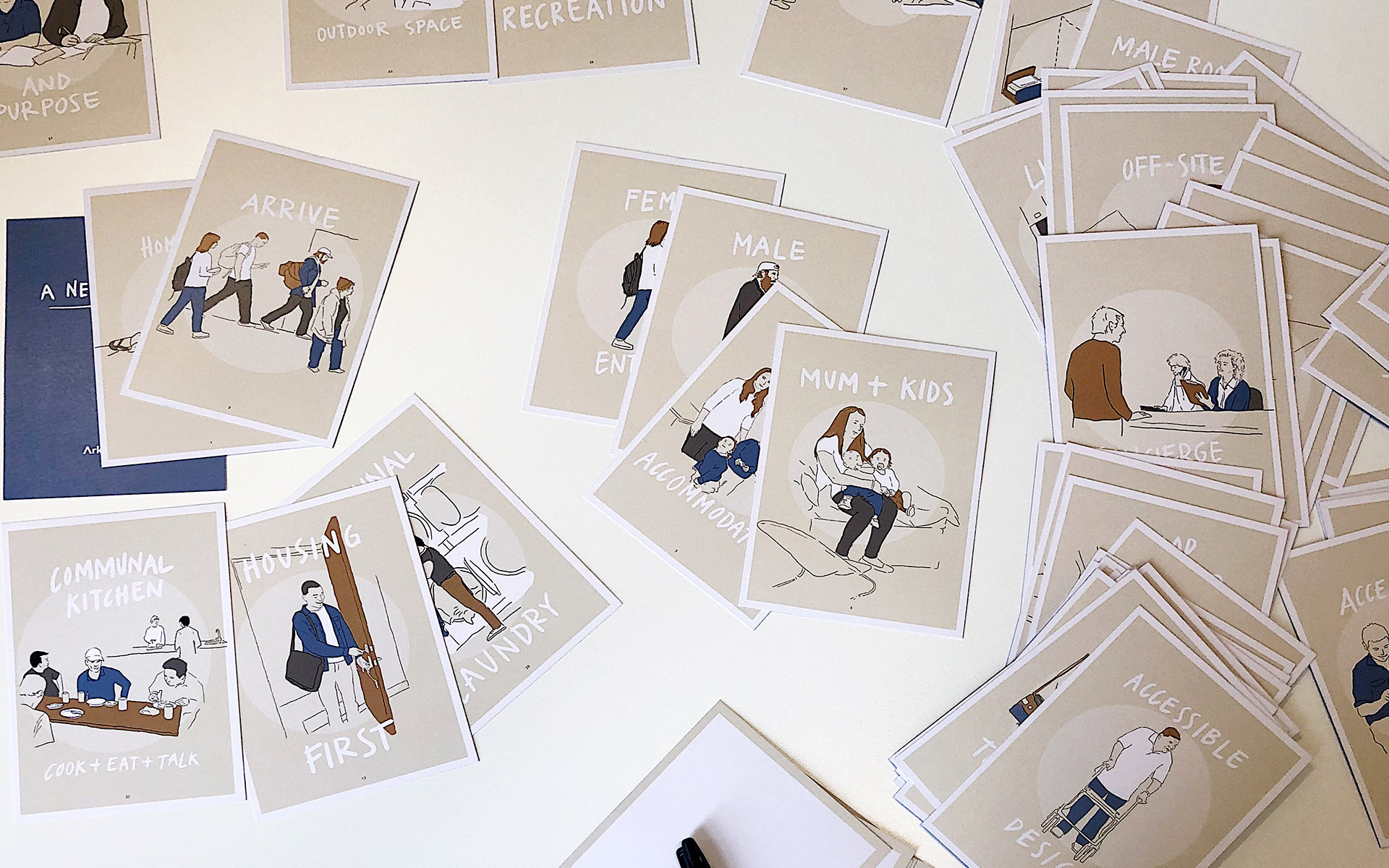 We've been curating a body of knowledge with respect to a new integrated way forward for social and affordable housing and homelessness. We developed a deck of Experience Cards. The cards portrayed different types of human experiences, to visually map out a person's journey through these spaces. From arriving at the front door, to doing laundry, to socialising in communal areas, we could ask ourselves: what is their experience and how does it address their physical and emotional needs? How does that change if they're a young woman, or a 45-year-old man, or a mother with two kids?
The cards facilitate valuable dialogue and engagement, test assumptions; importantly, they avoid 'designing building plans'.
"By placing ourselves in the shoes of someone experiencing homelessness, we found solutions to questions we wouldn't otherwise have asked. The cards - although a seemingly light-hearted tool - took us deep into the core of the problems, sparking rich conversations and creating a thread throughout our studio that drew people together," said Peter Rudledge, Associate.
The Experience Cards continue to inform our design process, reminding us to be deeply curious about who we're designing for, leading to more meaningful outcomes. As designers who create places for people, the cards are a manifestation, and a reminder that people at the heart of all our work.