Keppel Bay
Sailing Club
MAY 2023
Situated in the town of Yeppoon, the new Keppel Bay Sailing Club creates a fresh chapter for the region. The iconic building brings the local and sailing communities together to experience this beautiful edge of the bay, with the Sailing Club facilities on the ground floor, as well as publicly accessible bistro, bar, event facilities and outdoor terrace on the floors above.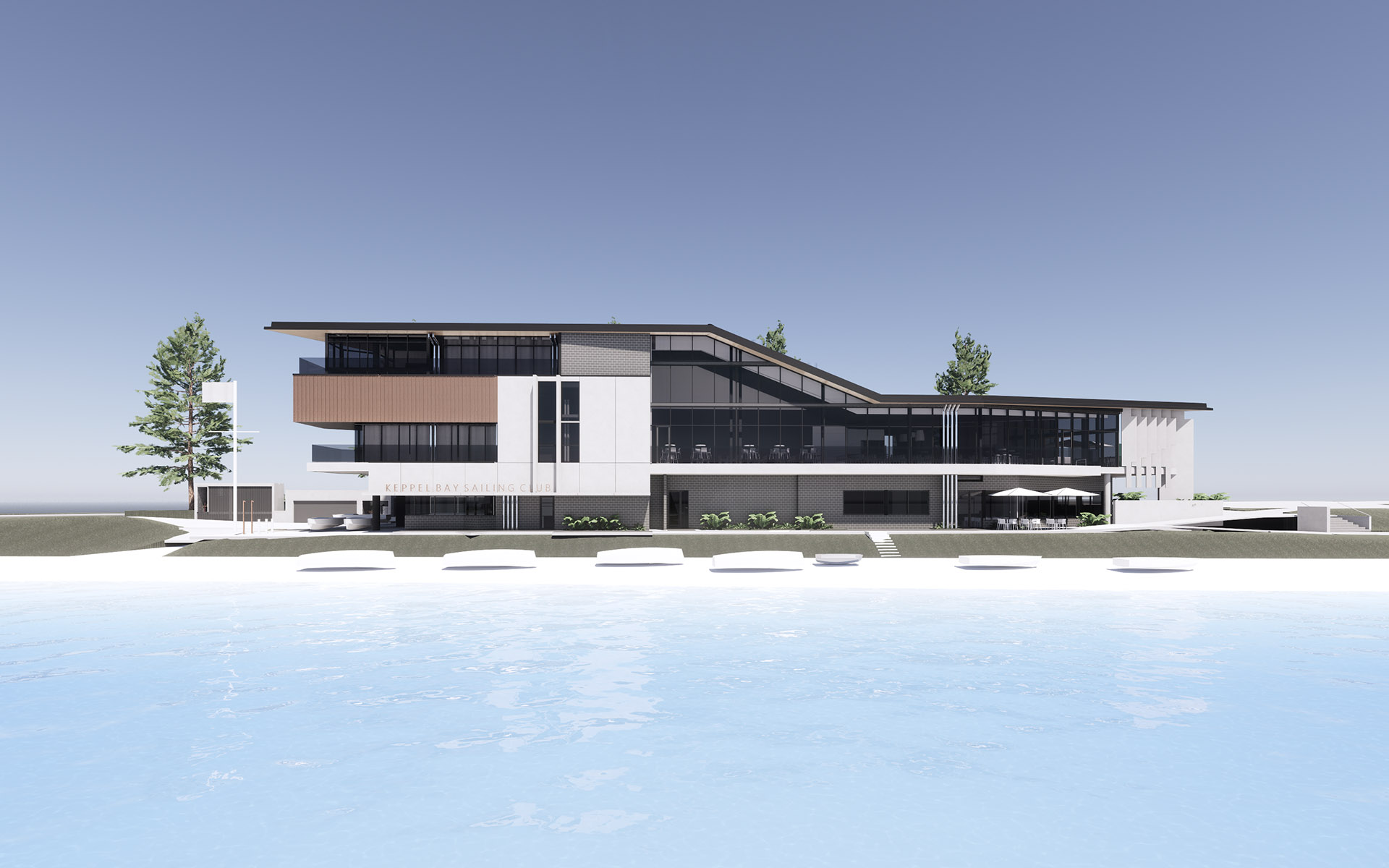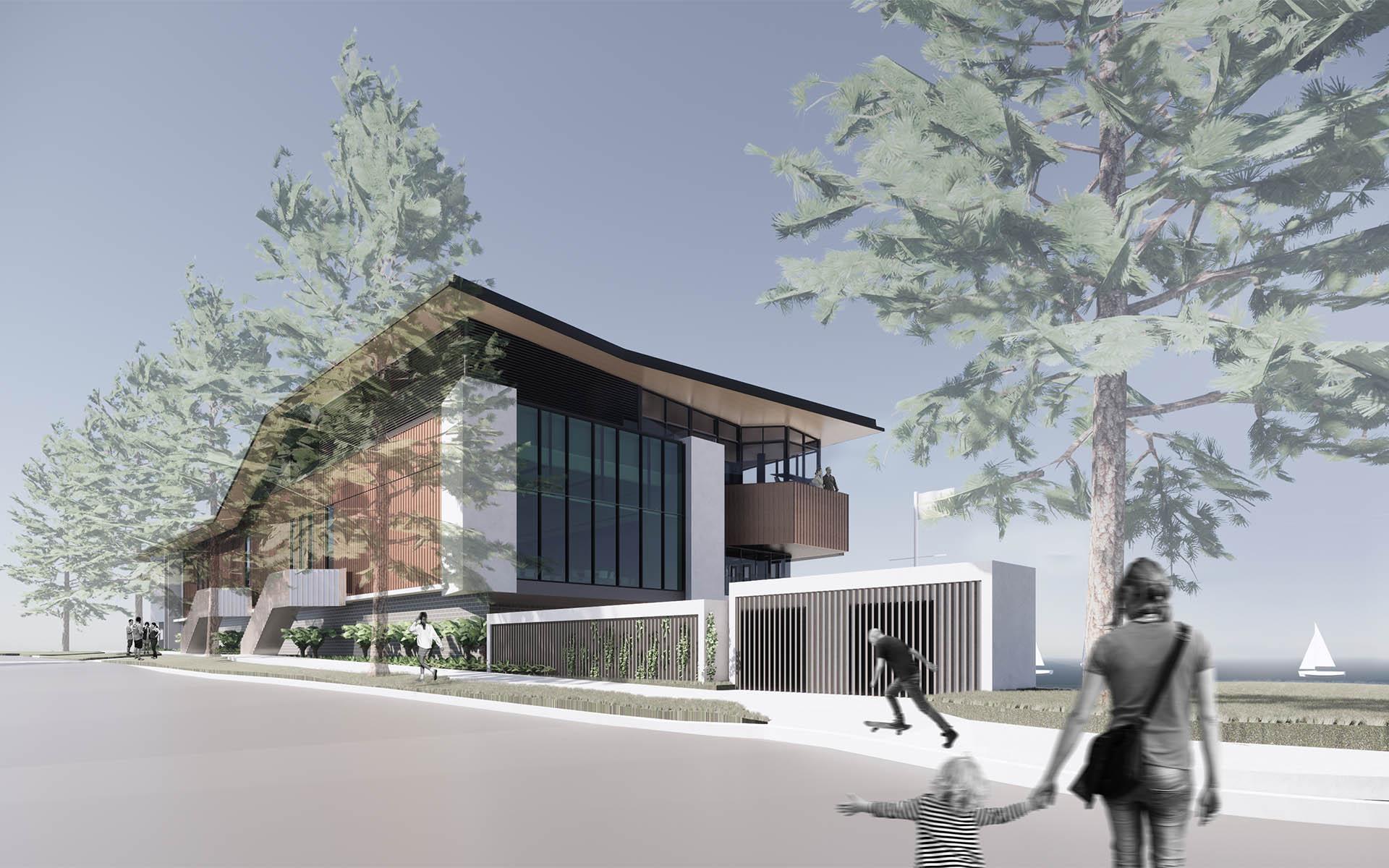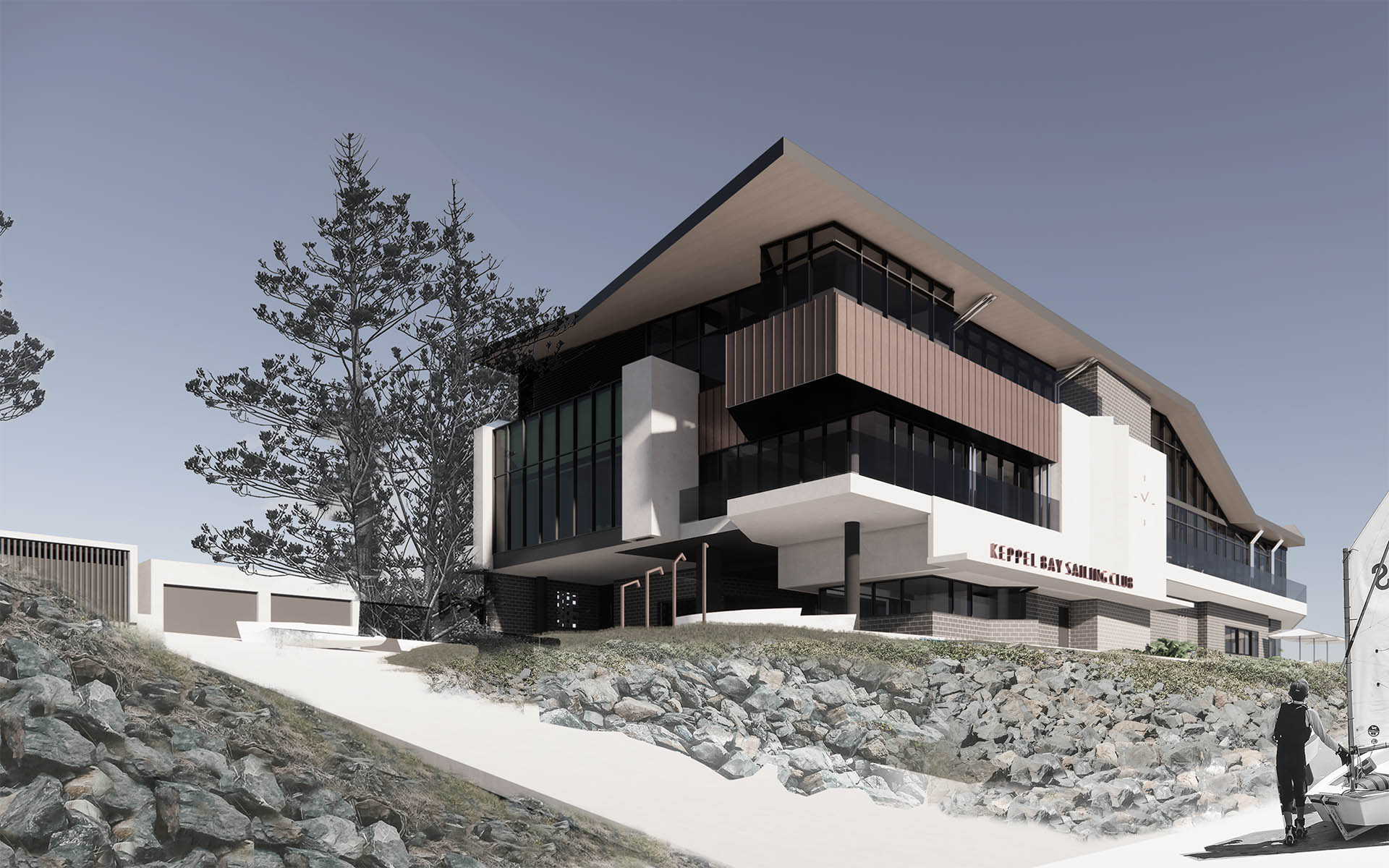 It was essential to create both public and sailing club identities for the building. A generous awning with extensive planting opens as a welcoming gesture for the public face to the town, while a generous outdoor area faces towards the promenade and further beyond with views towards Great Keppel Island. To the south, the Sailing Club is accessible from the beach, with existing ramp and rigging areas integrated into the design.
With several functions available at the building, flexibility was a key element in developing the design and layout. The Sailing Club spaces are both robust and playful; the bistro is casual and relaxed; and the conference spaces are more formal. Each required different identities and formats to emphasise their function.
Capturing these various functions within one cohesive form has been achieved with a sculptural roof as the unifying element. Reminiscent of a wave or dune landscape form, it gives a subtle reference to its context, which is clearly expressed internally to lend additional character to this space.
In a tough corrosive environment with strong winds, robust building materials are key to providing longevity and low maintenance throughout the life of the building. A strong low maintenance façade of blockwork, glazing and aluminium cladding provides protection while allowing extensive views to the ocean. Viewed from a distance at sea, the façade has a large graphic quality, legible from afar.
Given its prominent position on the bay, it was important that the building raise the Club's profile while creating a new meeting place for residents and visitors to socialise along the waterfront. The building sets a new tone for high standard of design and construction in the town, bringing the local community and visitors together to enjoy this iconic place on the coast of north Queensland.