BY LAUREN HARRIS
14th March 2019
Parklands Transitions to Build-to-Rent Smith Collective
As the build-to-rent housing model gains traction in Queensland, the first rental offering has hit the market in the newly transformed Smith Collective. The site, originally designed by AAA – Arkhefield, ARM and Archipelago with Lat27, which housed 6000 athletes and officials as part of the 2018 Gold Coast Commonwealth Games has been converted into 1251 apartments that promise tenants community, amenity, lifestyle and long lease options.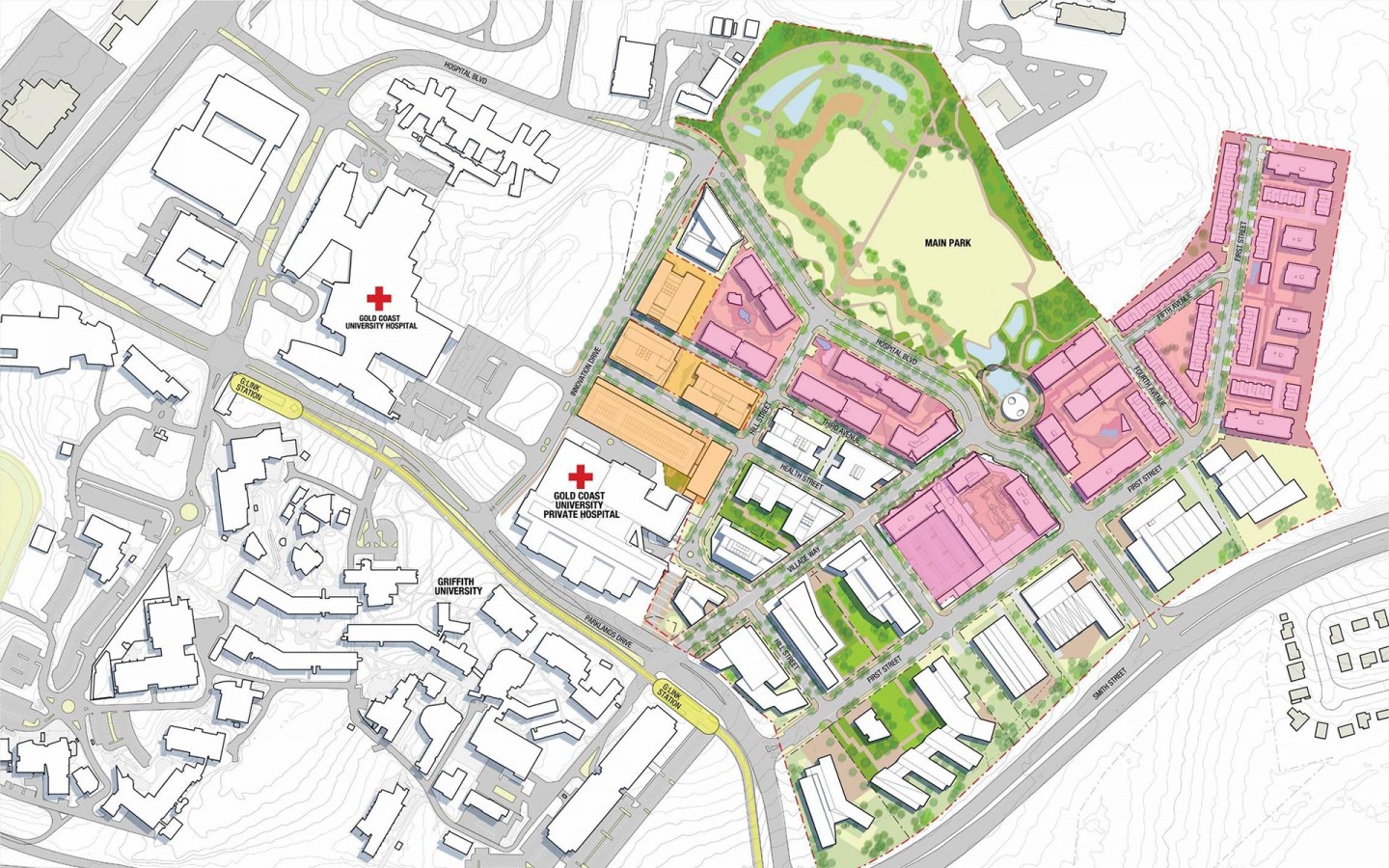 As Australians first community of its kind we're pioneering a whole new way to rent because we know that you want the same things homeowners do… just without the mortgage.
Smith Collective
UBS Asset Management, Grocon and JLL is the country's first build-to-rent apartment operator and developer that stands to set the tone for the $70 million build-to-rent Pilot program launched by the Queensland State Government. The Pilot seeks to increase the number of long-term, affordable rental properties for low to moderate income earners in Brisbane's inner city.
Smith Collective offers similar amenity to the Gold Coast - located five kilometers from Surfers Paradise with key connections to Griffith University, Gold Cost University Hospital and Gold Coast Private Hospital. Property group JLL will manage the village and leasing as a single landlord, and will also be responsible for maintaining the vast amenities throughout the precinct. UBS is confident in leasing all 1251 apartments.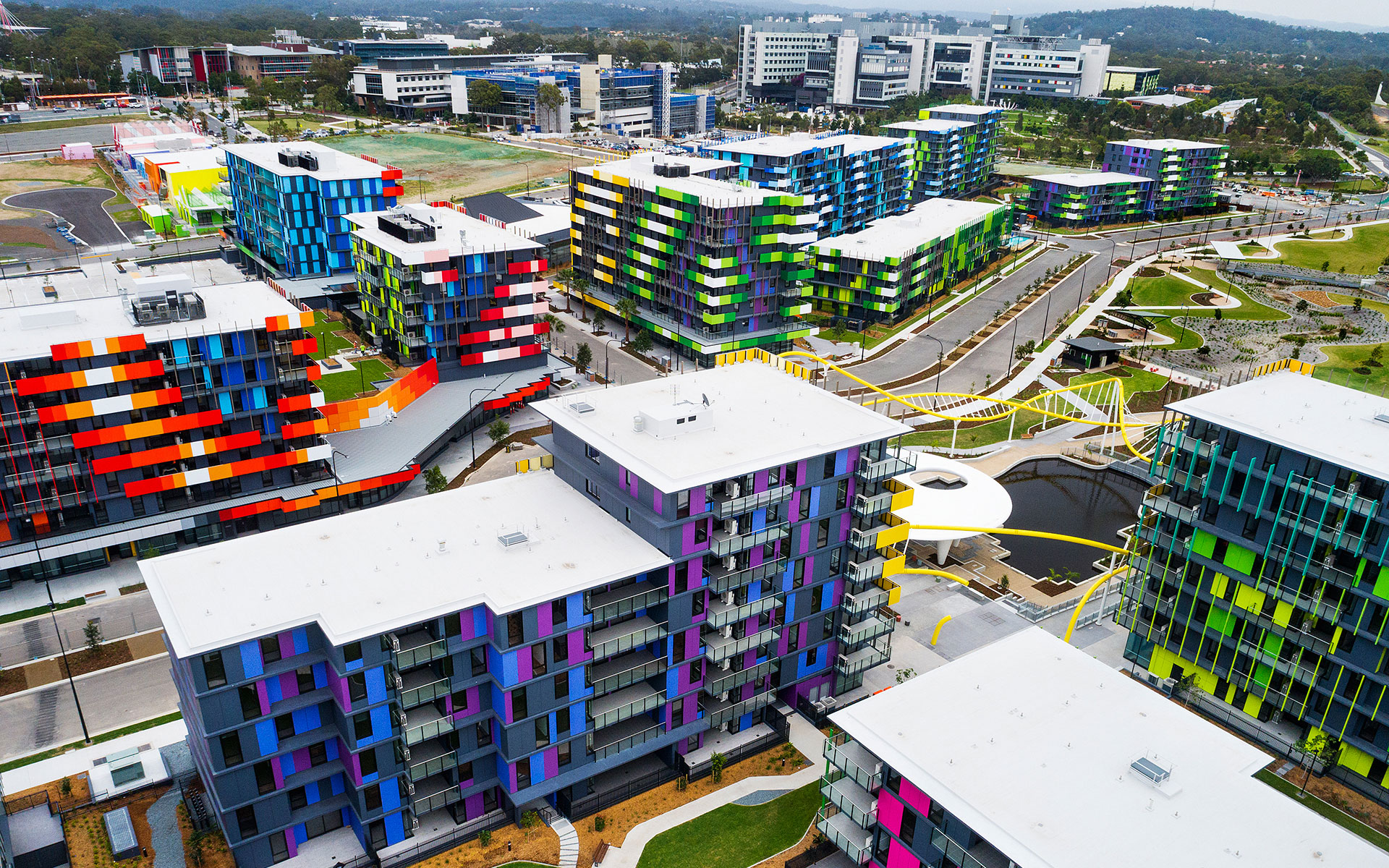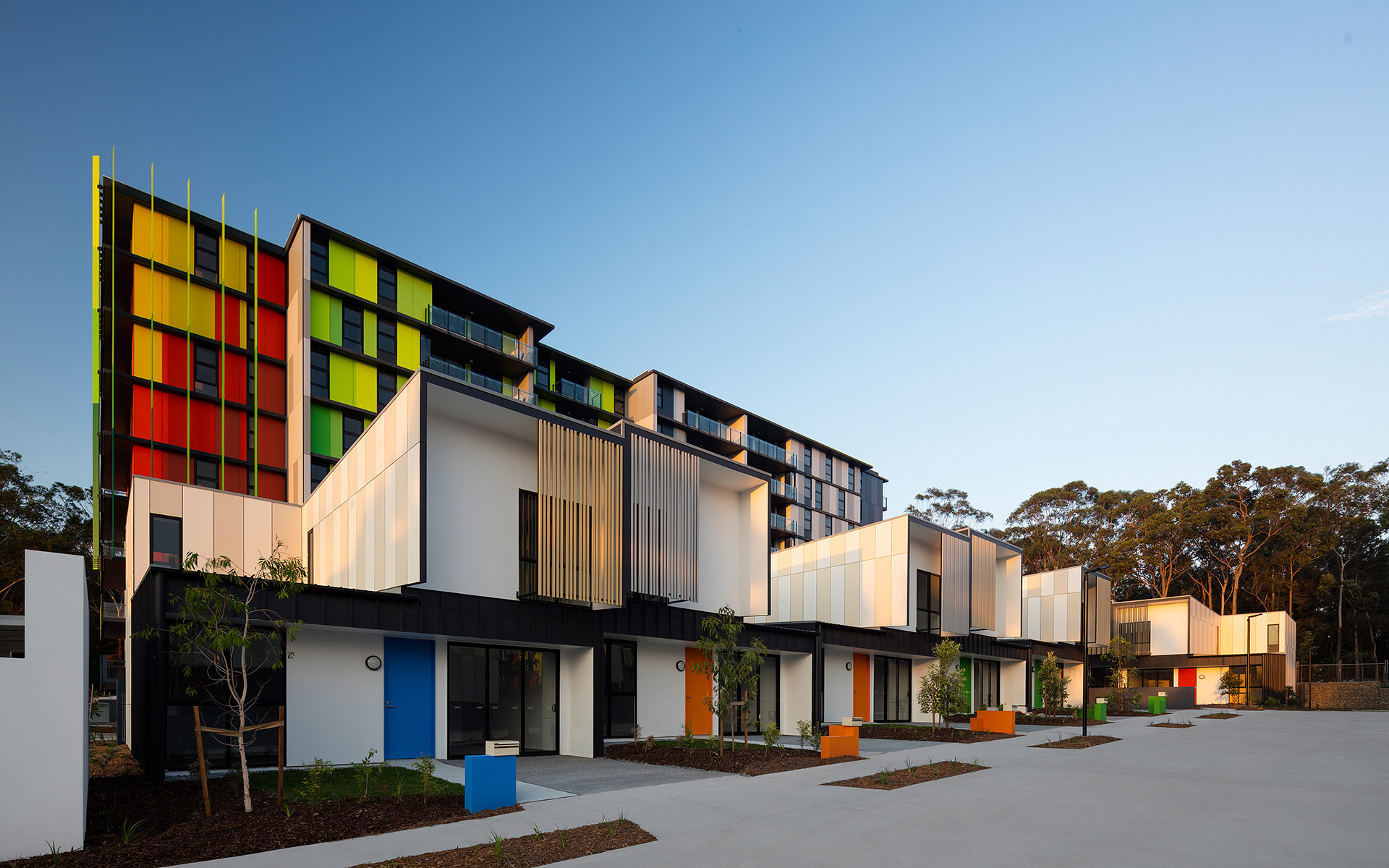 The $550 million village offers one and two bedroom apartments, as well as three bedroom townhomes set within seven hectares of parkland. The precinct features an onsite supermarket, boutique retailers and dining hub, with tenants gaining access to four swimming pools, gyms and fitness areas, a running track, community garden and outdoor barbeque areas.
The built-to-rent, single landlord structure brings the lifecycle of the building into focus, driving sustainability and incentivizing a deeper consideration of durability and maintenance. As the build-to-rent market expands Arkhefield expects to see a shift to prioritize quality space making and community driven design across all housing sectors to provide housing diversity across South East Queensland.
We're creating a brand new type of rental neighborhood, with a focus in community, health and wellbeing and an amazing lifestyle.
Smith Collective