Work place / work life
Inspiring speculations on the future of workplace design is a hot topic in a rapidly changing workplace.
Your local hipster barista has two degrees, but no job in their field of study. The retirement age continues to be extended and we are starting to see up to five generations working side by side in the office. There is a big push for automation of tasks and the rise of robots in the workplace is continuing to gain momentum. More and more, the enterprise skill set of the entrepreneur is becoming the most sought after quality to accommodate our changing work environment – and our changing world.

So what does this look like for the physical office?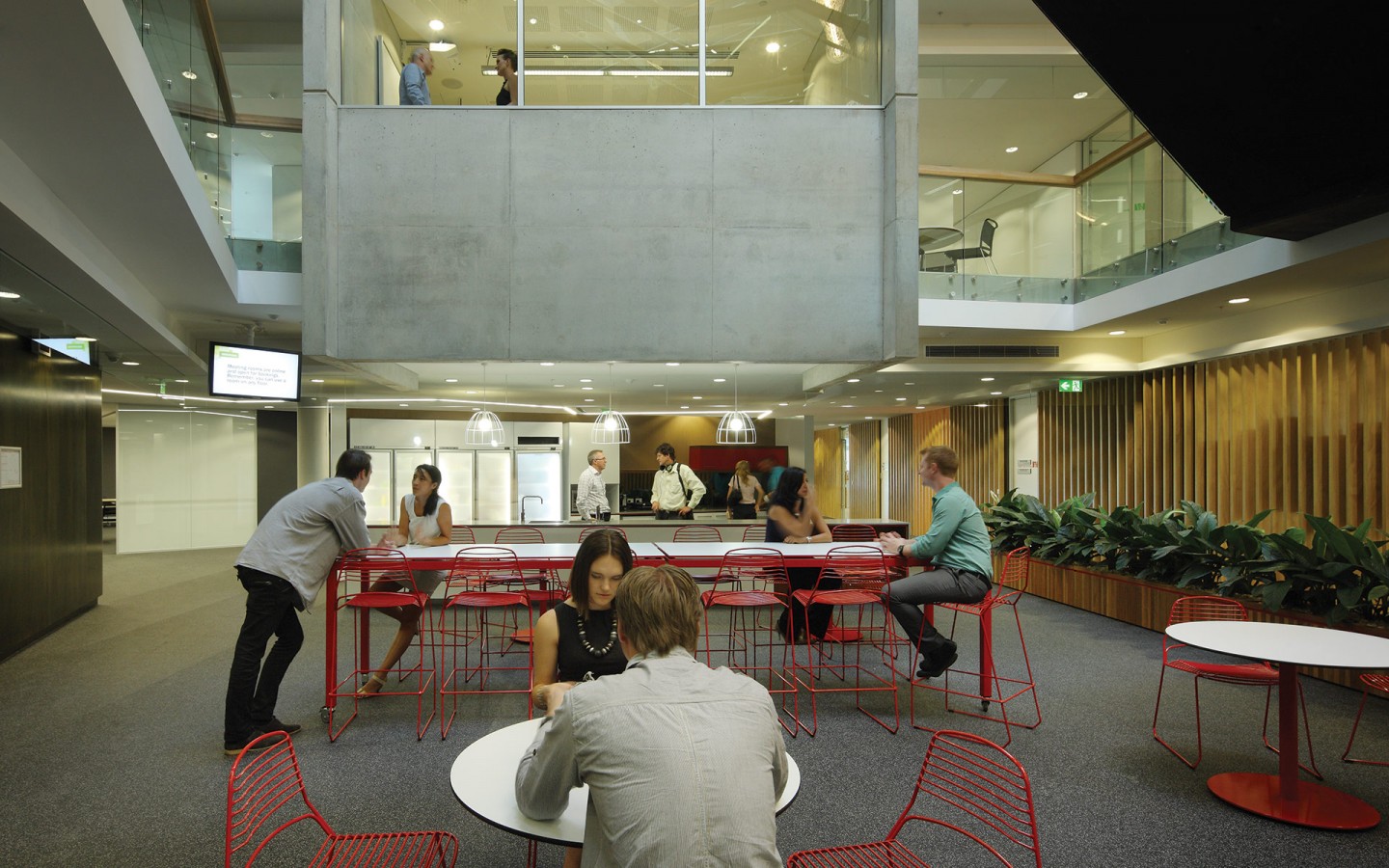 What will the workplace look like?
How will we work?
Where will we work?
Who will we work with?
Will we work at all?
Is there to be a new work order?
Our workplaces are becoming smaller as we spend less time in them, freed by increasing technological advancements. Now that the physical work can be done anywhere, the subtle art of face to face communication cannot be replaced solely by our virtual world.
The role of the designer is to unfold the experiences individuals have and want in their workplace on a day to day basis. We translate these into a built form that supports and nurtures the life of the organisation.
Well-designed, thoughtful spaces allow the individual to thrive within a team, and in turn, create the culture of the workspace. Pushing the organisational model to become more people focussed means spaces can be created to support generational differences and encourage mentoring both up and down the varying age groups. Uncovering the way employees interact with one another and how they view their identity within a space can create a genuine connection with their environment and increase productivity. For business as a whole, this encourages teams and individuals to operate more freely and gives them the ability to easily adapt to the constant changes they face.
A designer's responsibility is to assemble all of the parts to shape a space and design with innovation to create a genuine community within a workplace. The office can simply be a place for employees to sit, or it has the potential to become a hub for collaboration and connection.
How do you see your organisation's future workplace?