313 Adelaide Street required a refurbishment of the 1984 office tower, incorporating a significant rework of the ground level foyer and awnings to bring its amenity and presentation up to current market expectations.
The original dark concrete awnings, overgrown planters and entry canopy were replaced with light, translucent glazed street awnings and clean crisp folded entry roofs providing light, air and volume into a previously dark and underutilised entry. Ground plane planters were condensed to the edges of the site, opening up the entry plaza to the public and tenancies.
Tiered seating courtyards provide on grade access to the outdoor seating spaces while backlit screening illuminates both the street and entry to activate the edges of the site and create a beautifully patterned threshold. Strong lines and durable finishes were chosen for their longevity and contrast the curves and textures of the existing tower.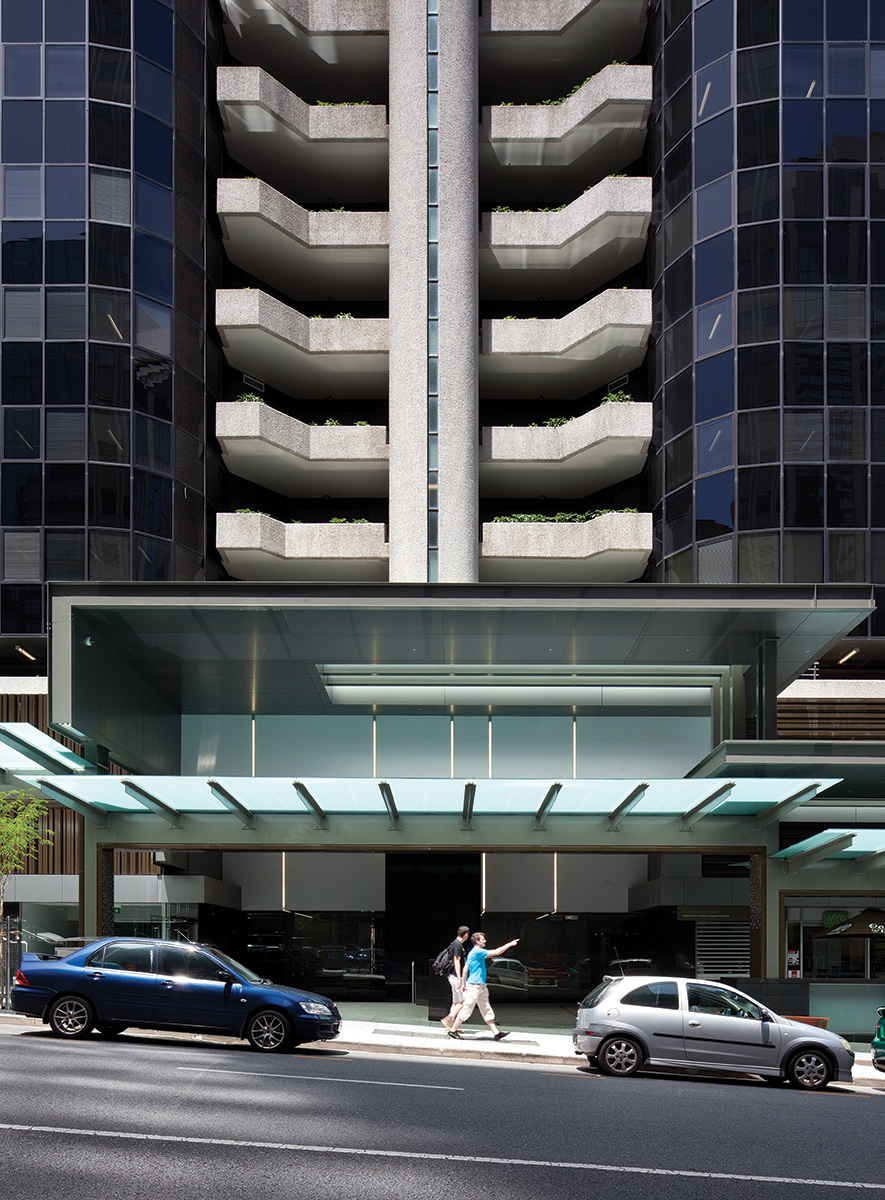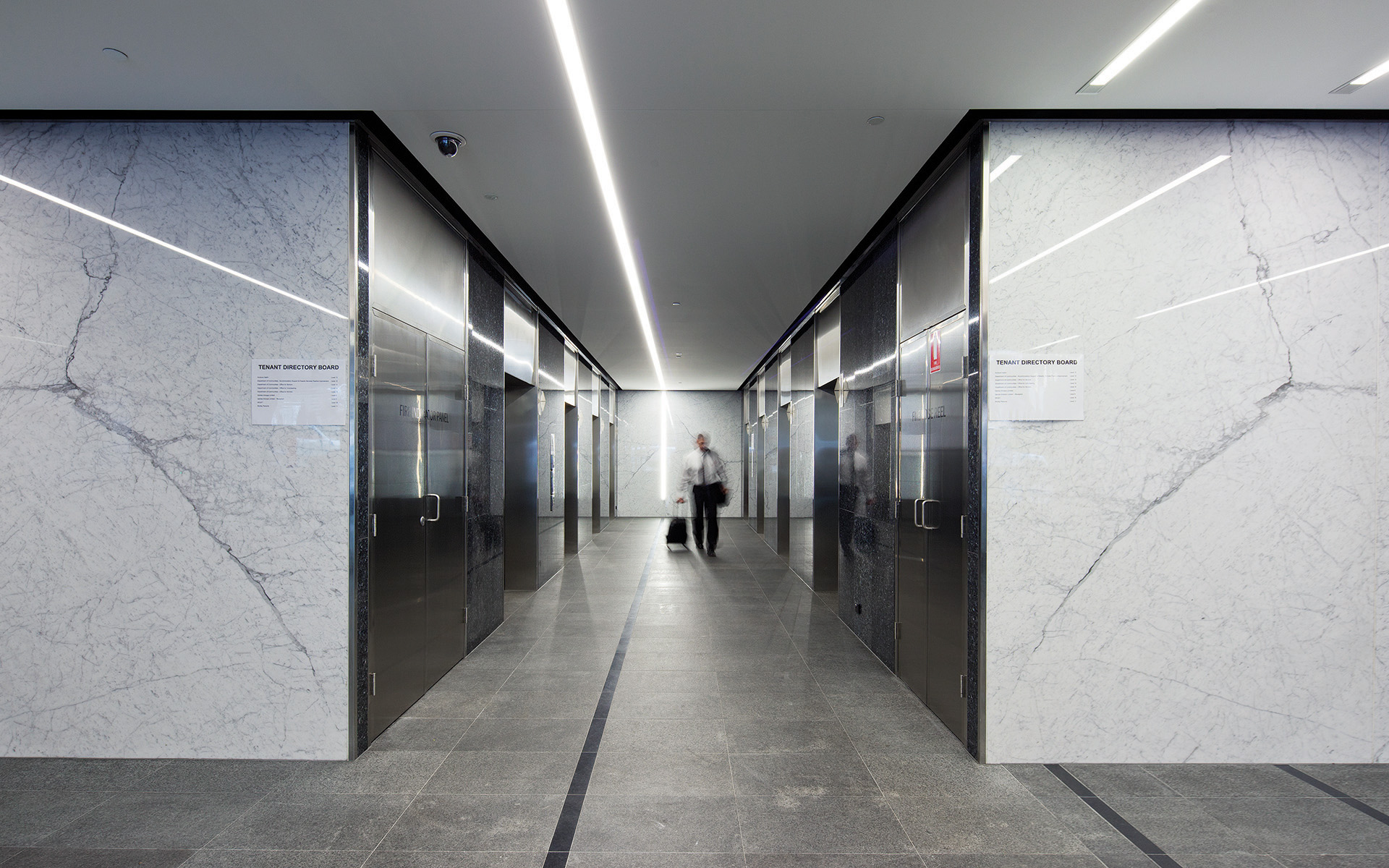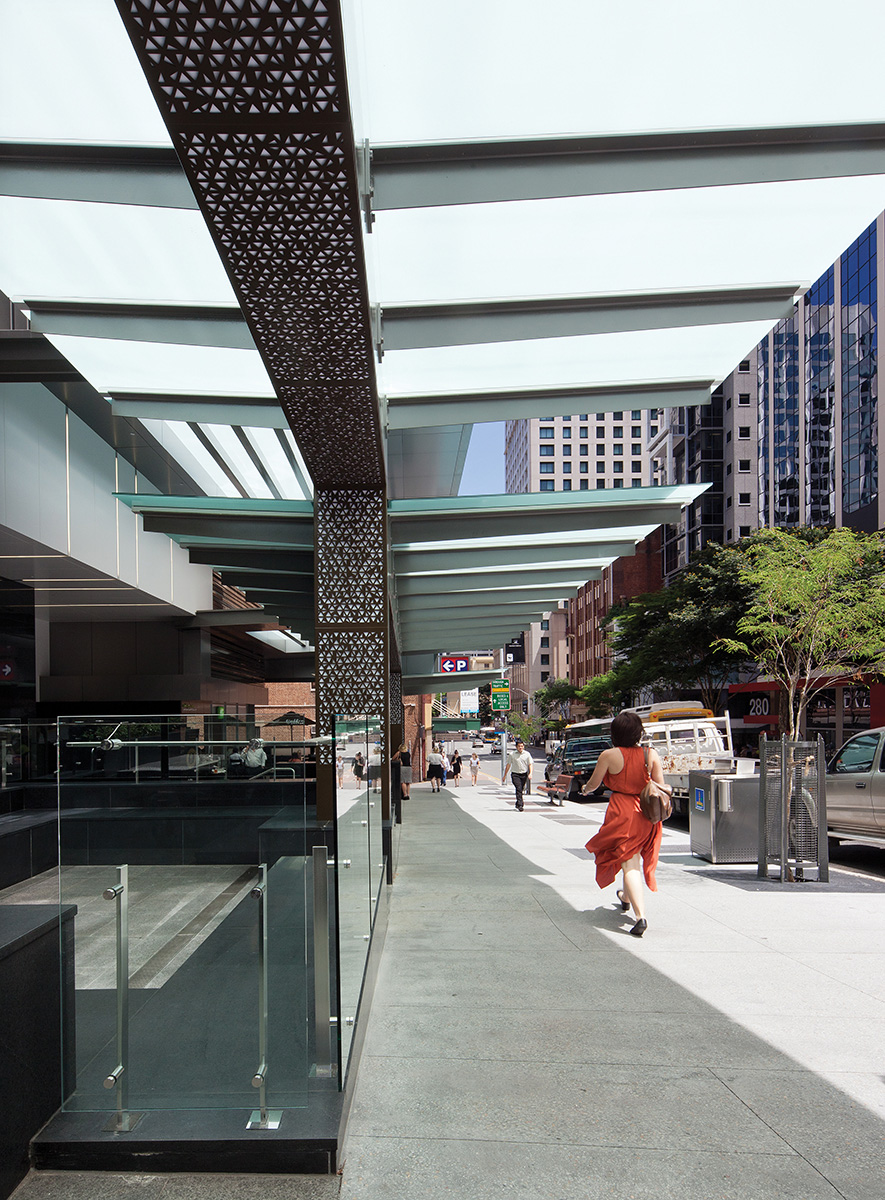 Client

Cornerstone Properties

Contractor

Hutchinson Builders

Scale

750m

² Lobby + Retail

Tenancies

1
Expertise - Commercial + Workplace