Blackwood Street development reinterprets the fabric of the surrounding suburb within a midrise, mixed use, vertical community. As the first four storey building within Blackwood Street, the building is unashamedly bold and consciously sets a precedence for revitalizing a suburban context.
The resultant building contains ground level retail, one level of commercial office space, one level of affordable rental housing and one level of market for sale units.
Orientated around a lush, landscaped courtyard, the plan allows the commercial office space to benefit from natural light to both sides of each tenancy and ensuring optimal cross ventilation for the units. The position of the landscaping alters on each level, creating interesting volumetric juxtapositions and ensuring all the vegetation receives adequate rainfall and sunlight.
The units are all designed as efficient, long, narrow tubes orientated to all aspects, maximising outlook and natural light to each one. Kitchens and balconies become one space through clever planning and openings between bathrooms, bedroom and living spaces allow the units to breathe and connect back to the broader community.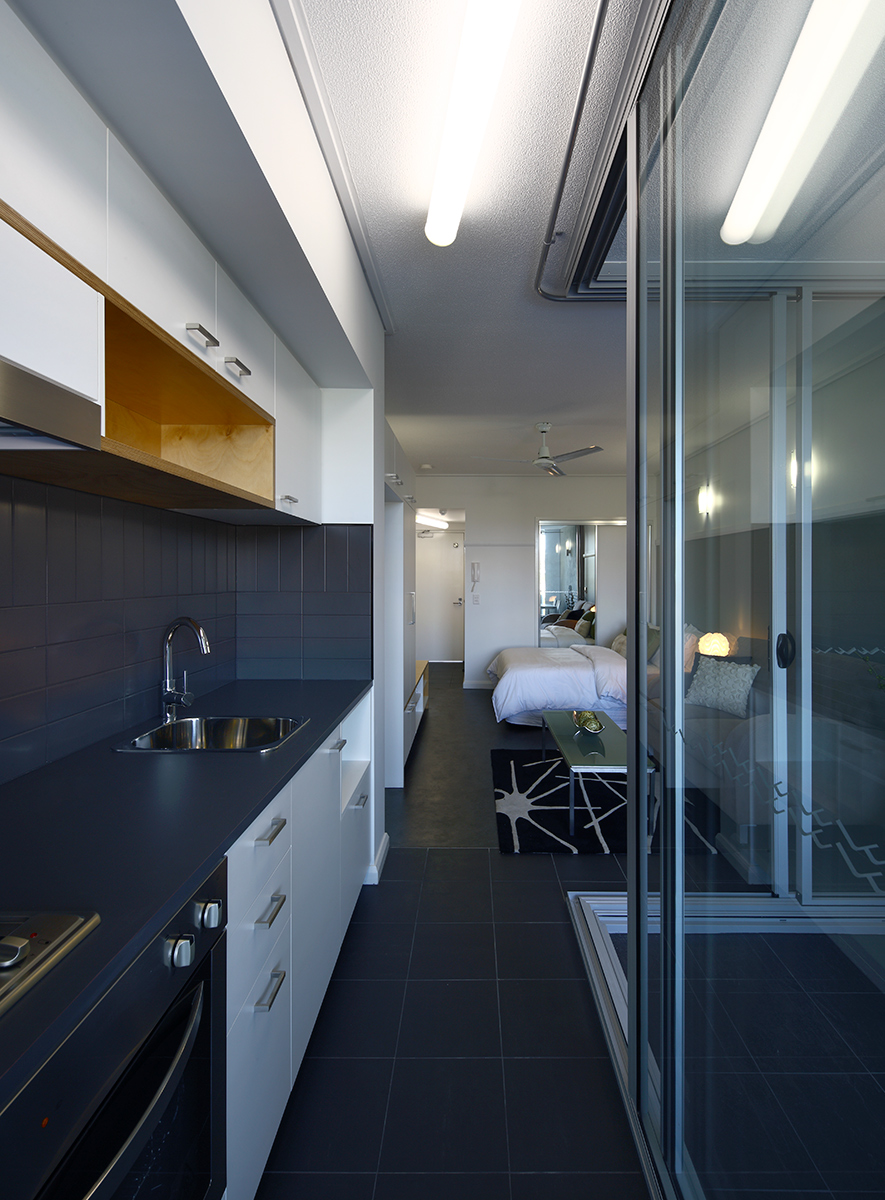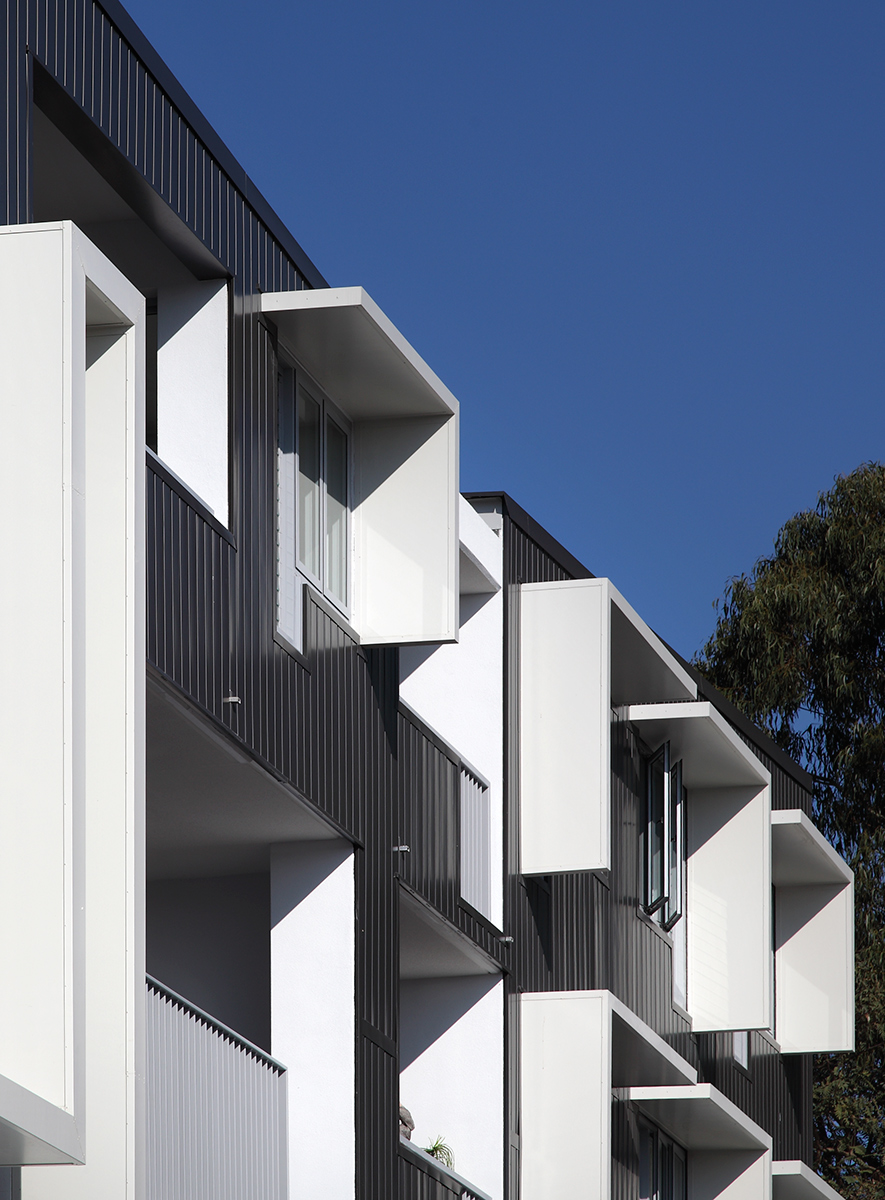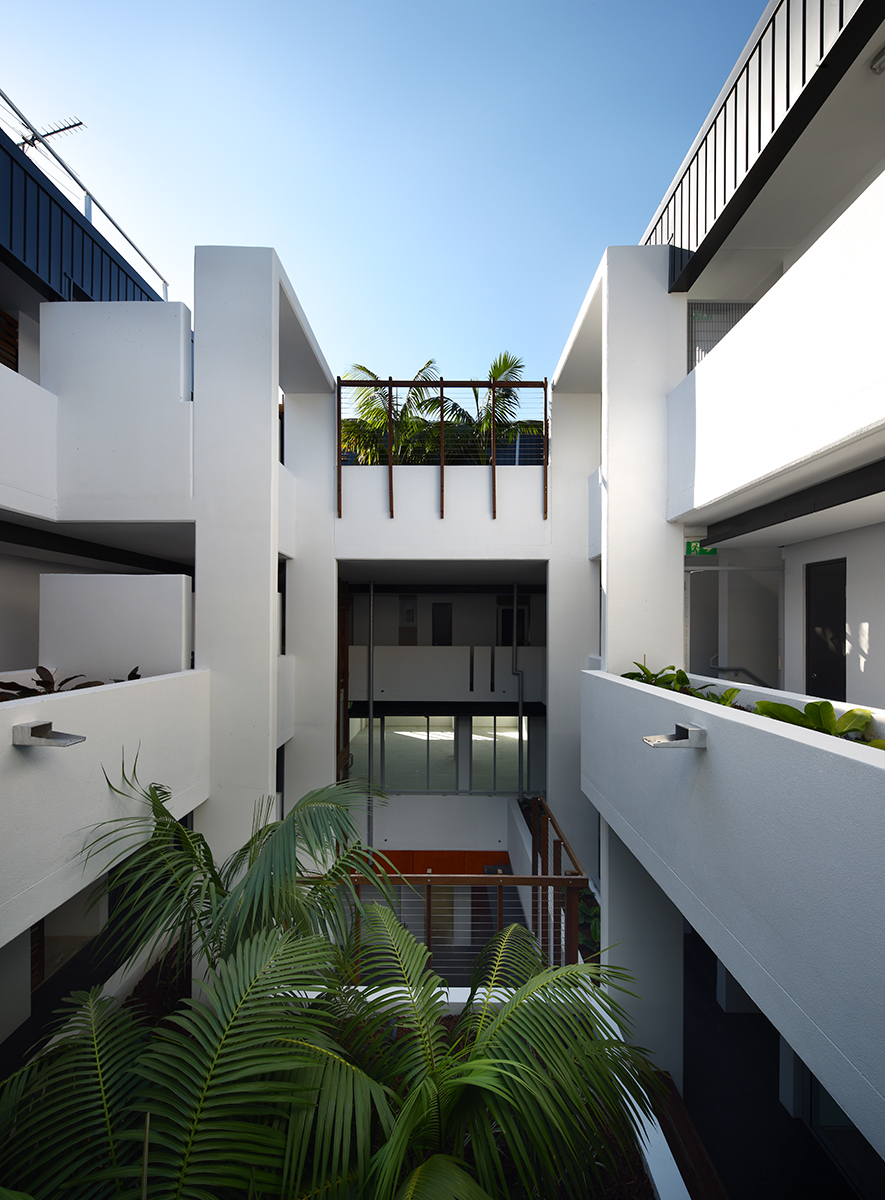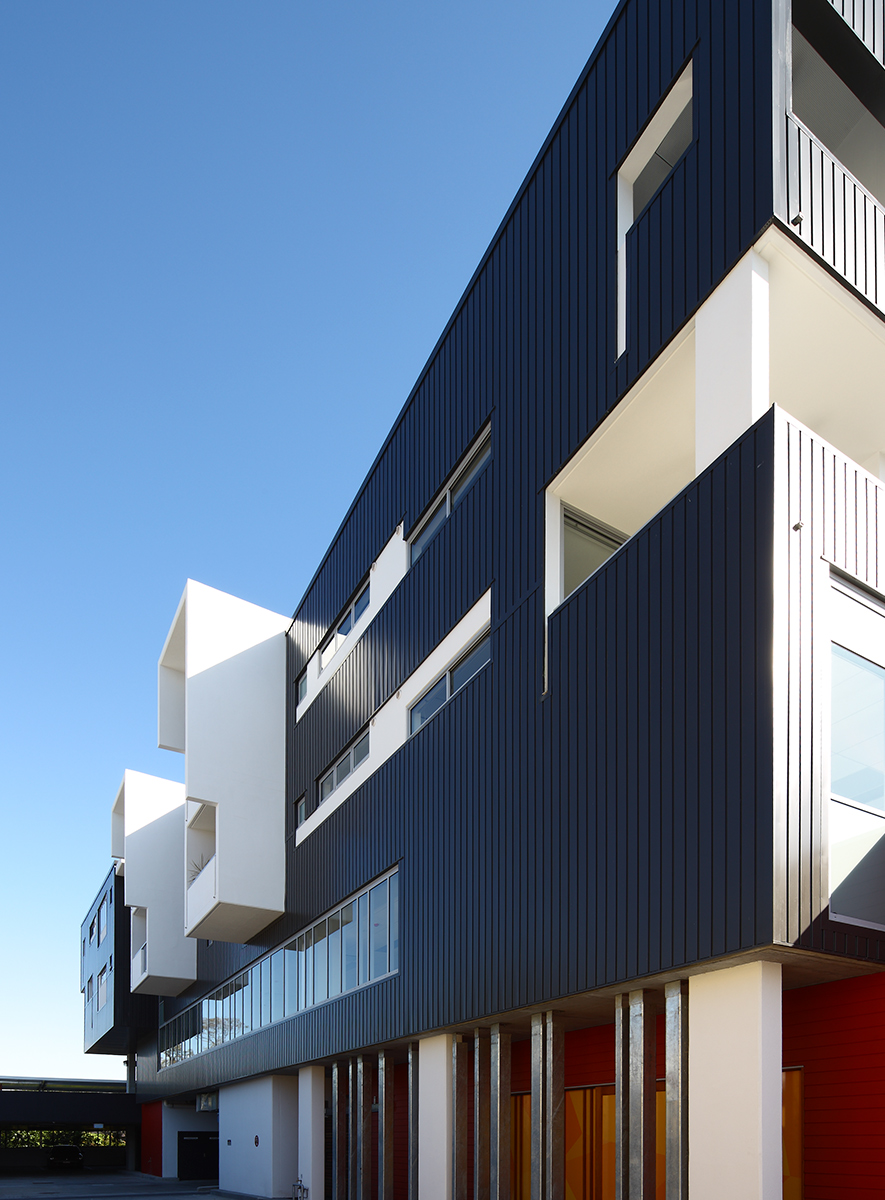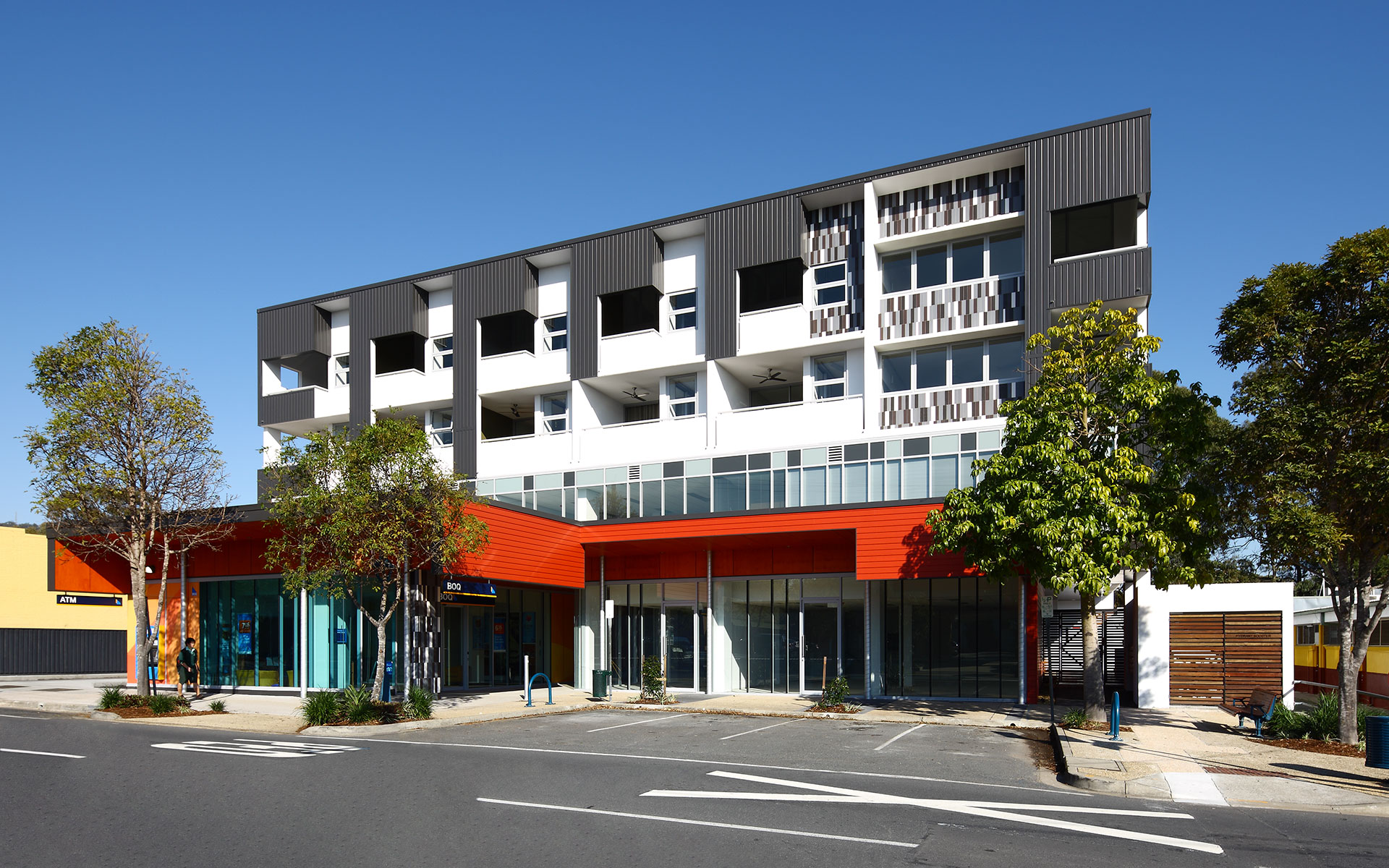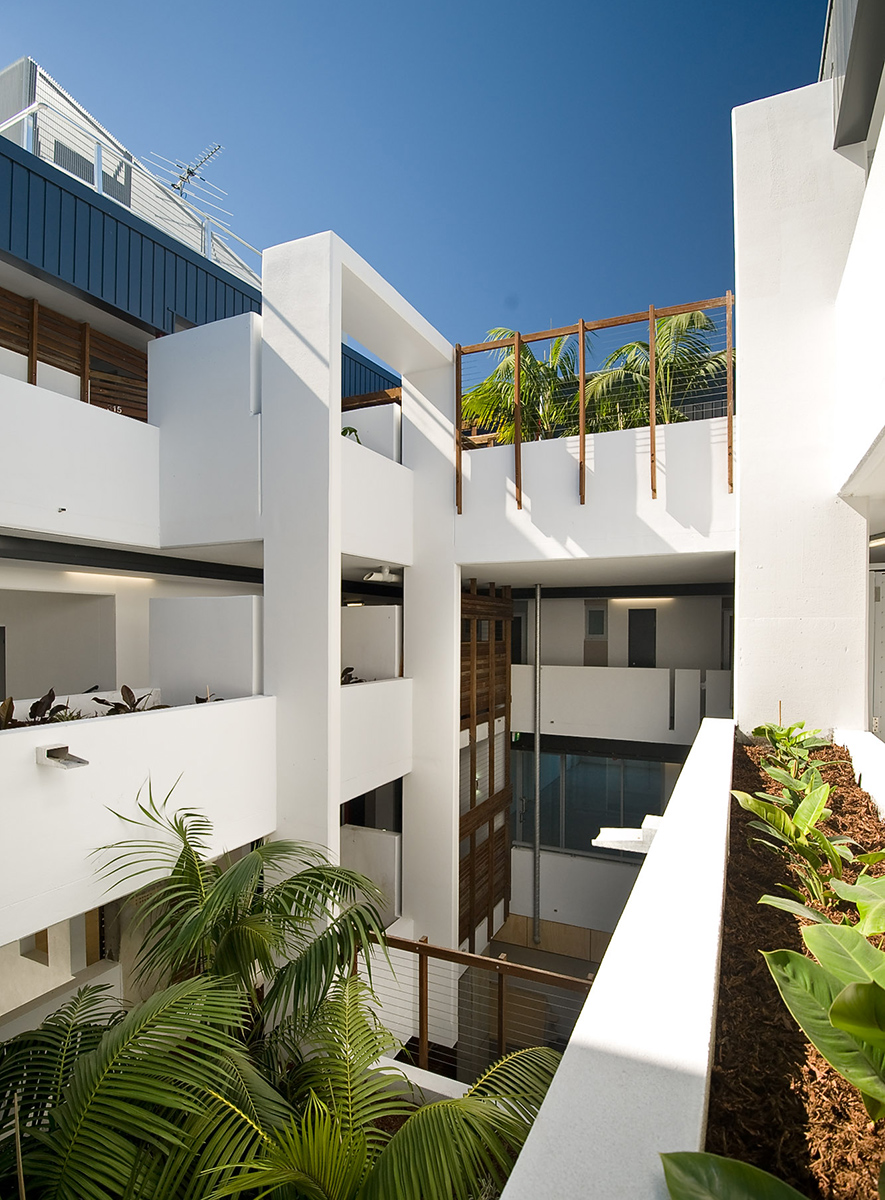 The project was architecturally designed to add a new vibrancy to the suburb, and has been key to revitalising and activating the street level precinct.
Bill McClanachan, former Development Director Brisbane Housing Company
Client
Brisbane Housing Company
Contractor
Walton Constructions Pty Ltd
Scale
2,775

m

²

Product
60 Apartments
UDIA Queensland Award - Urban Renewal
PIA Queensland Merit Award - Housing Category