Broncos Leagues Club
Training + Administration Facility
The Brisbane Broncos Rugby League Club set out to create a new facility that moved beyond the traditional club setting to a modern facility that inspired the community, players and staff to reconnect with the renowned club.
Arkhefield worked closely with base building architect, Populous, to create the interiors of the new training and administration facility. The design provides new and enhanced sport and community facilities to assist with rugby league participation and increase the community's connection with the club.
With a focus on reinventing the identity of the club, many spaces were geared towards community engagement.
These included a multipurpose education space; a media room for interviewing players and coaches in an official setting; a merchandise shop; a ticket counter for Broncos games and public tours; and a café adjacent to the entry lobby with outdoor seating for the community to view the training pitch.
Materials were kept as raw as possible in the public areas, with the red brick used to celebrate the colours of the original Red Hill. The offices reflect the corporate branding of the Broncos maroon and gold with clever use of these identifying colours as accents throughout the space.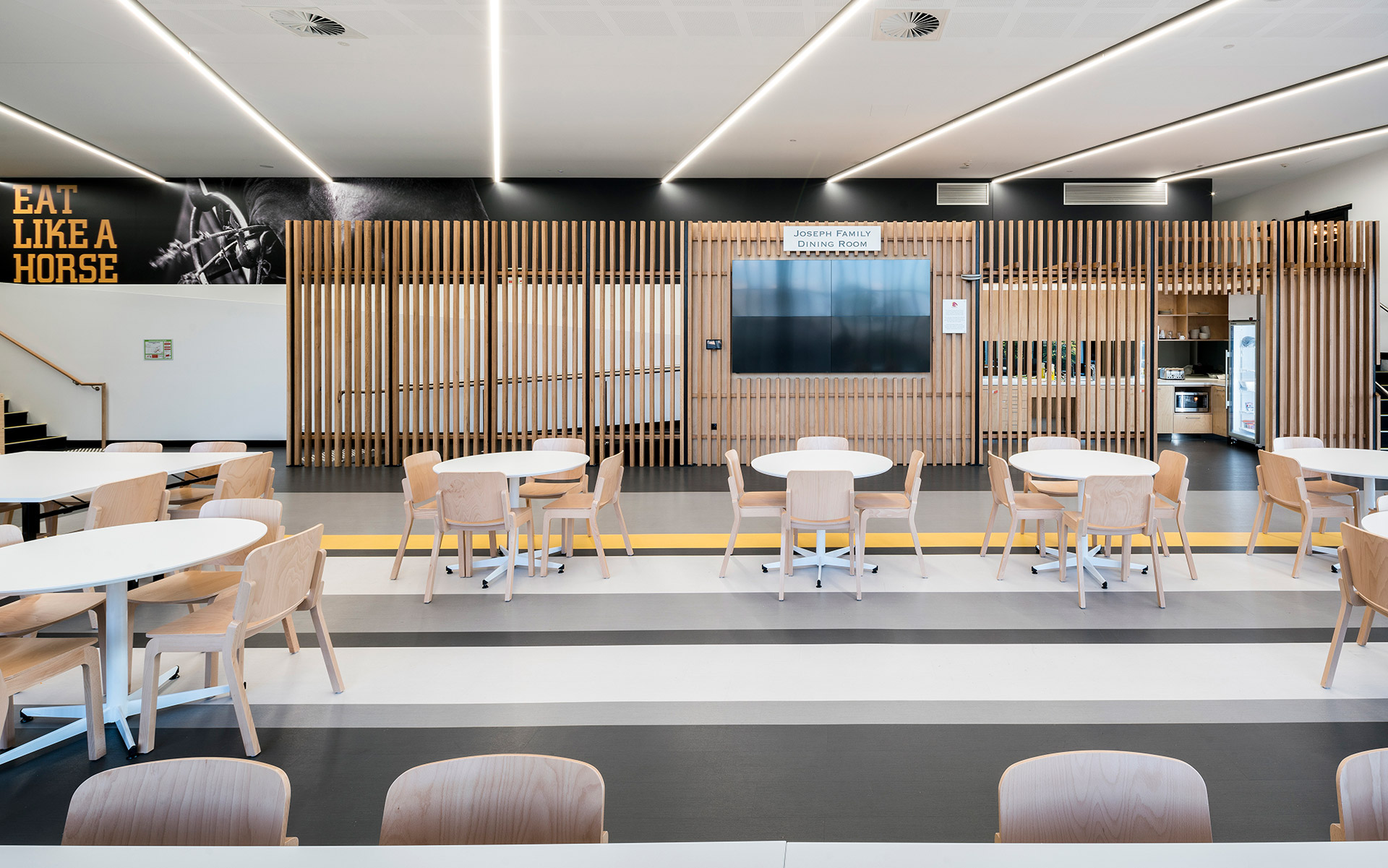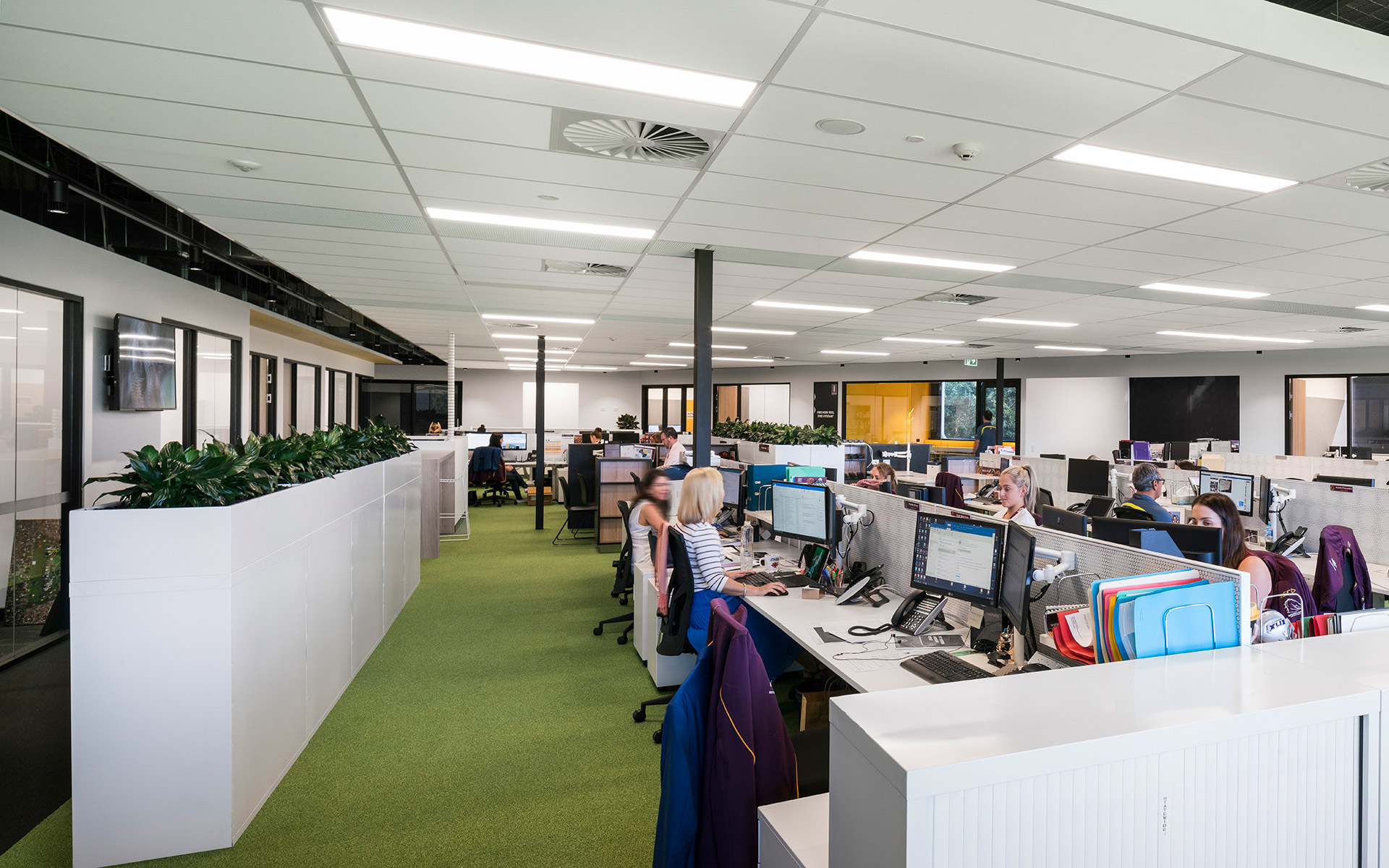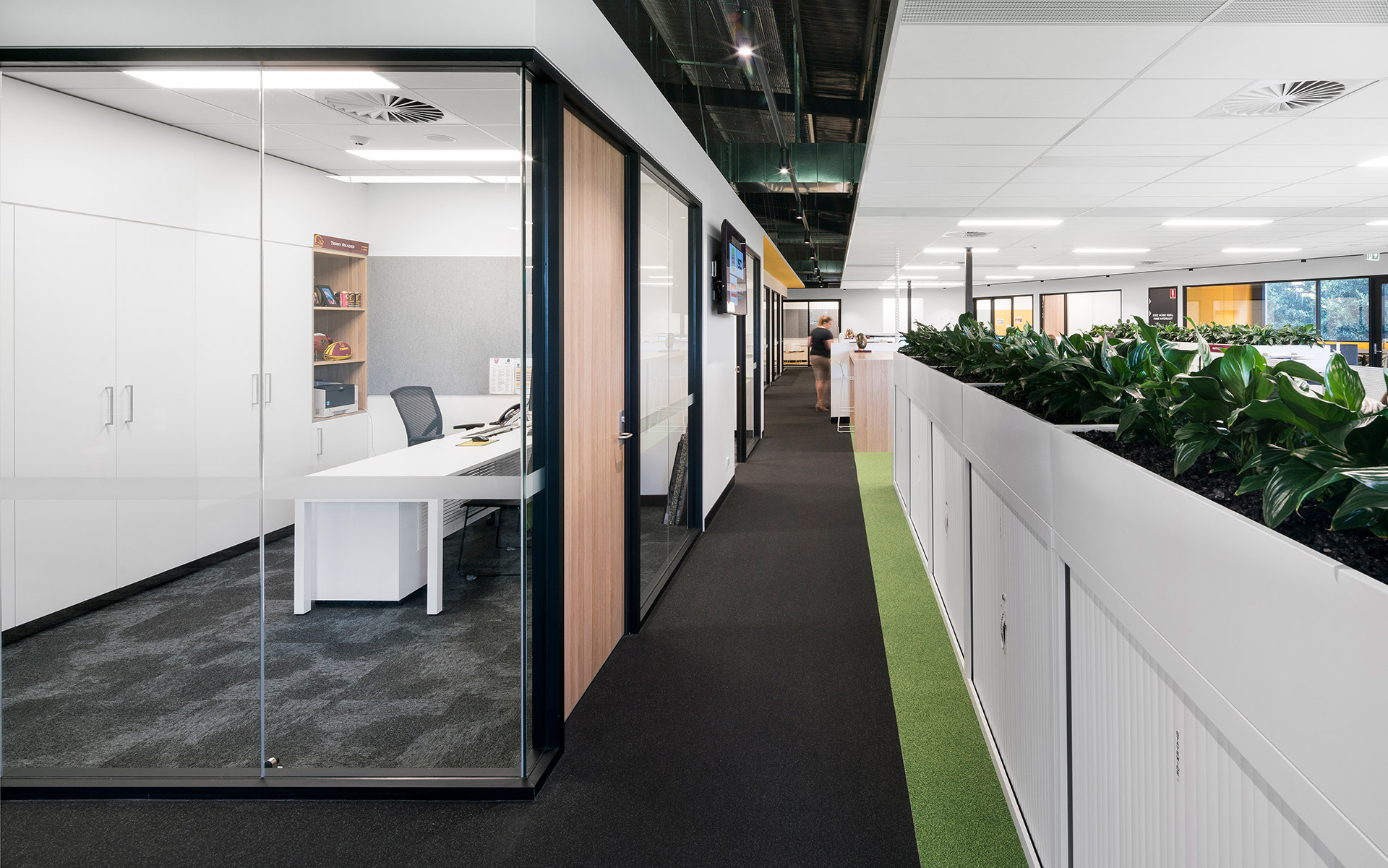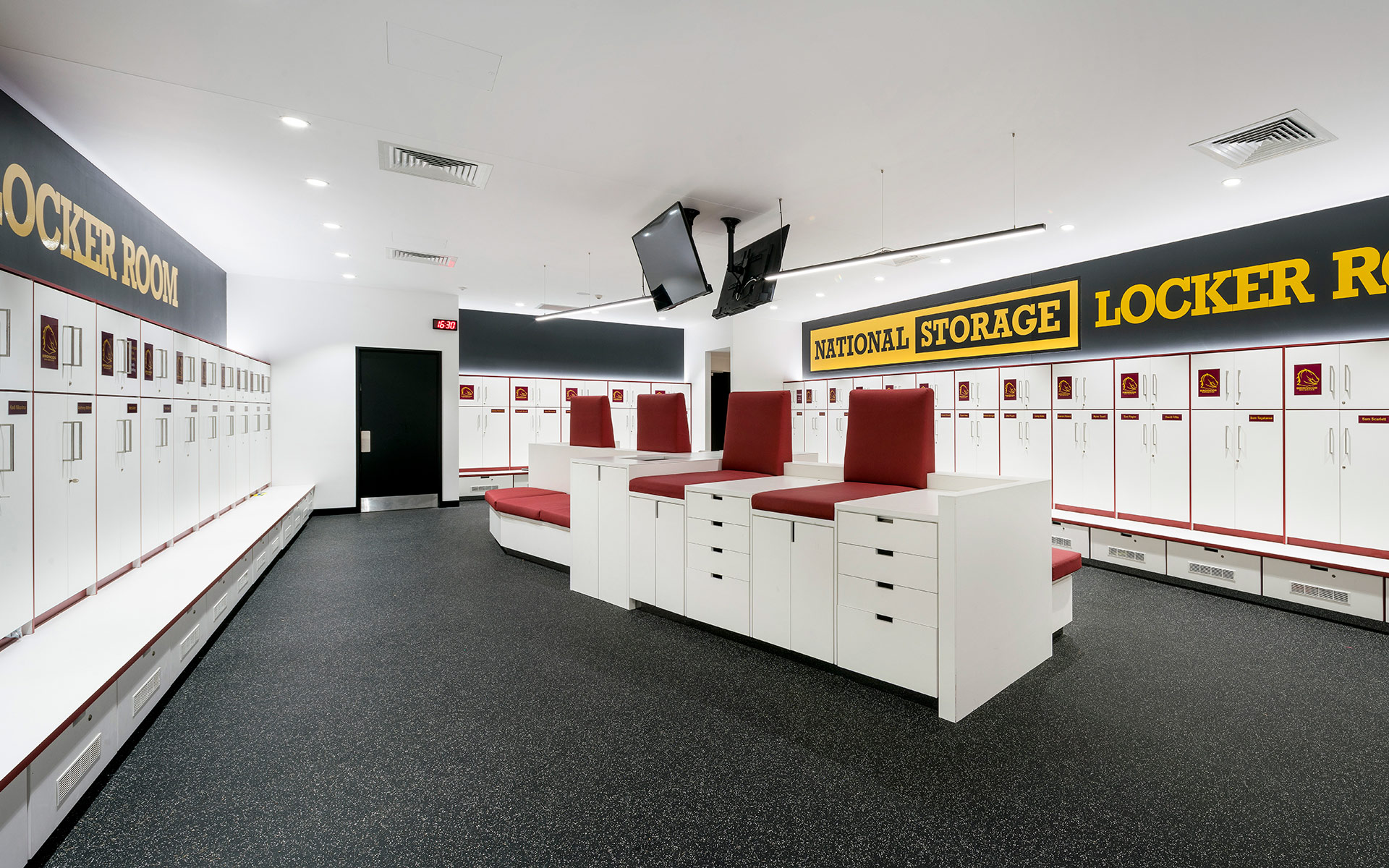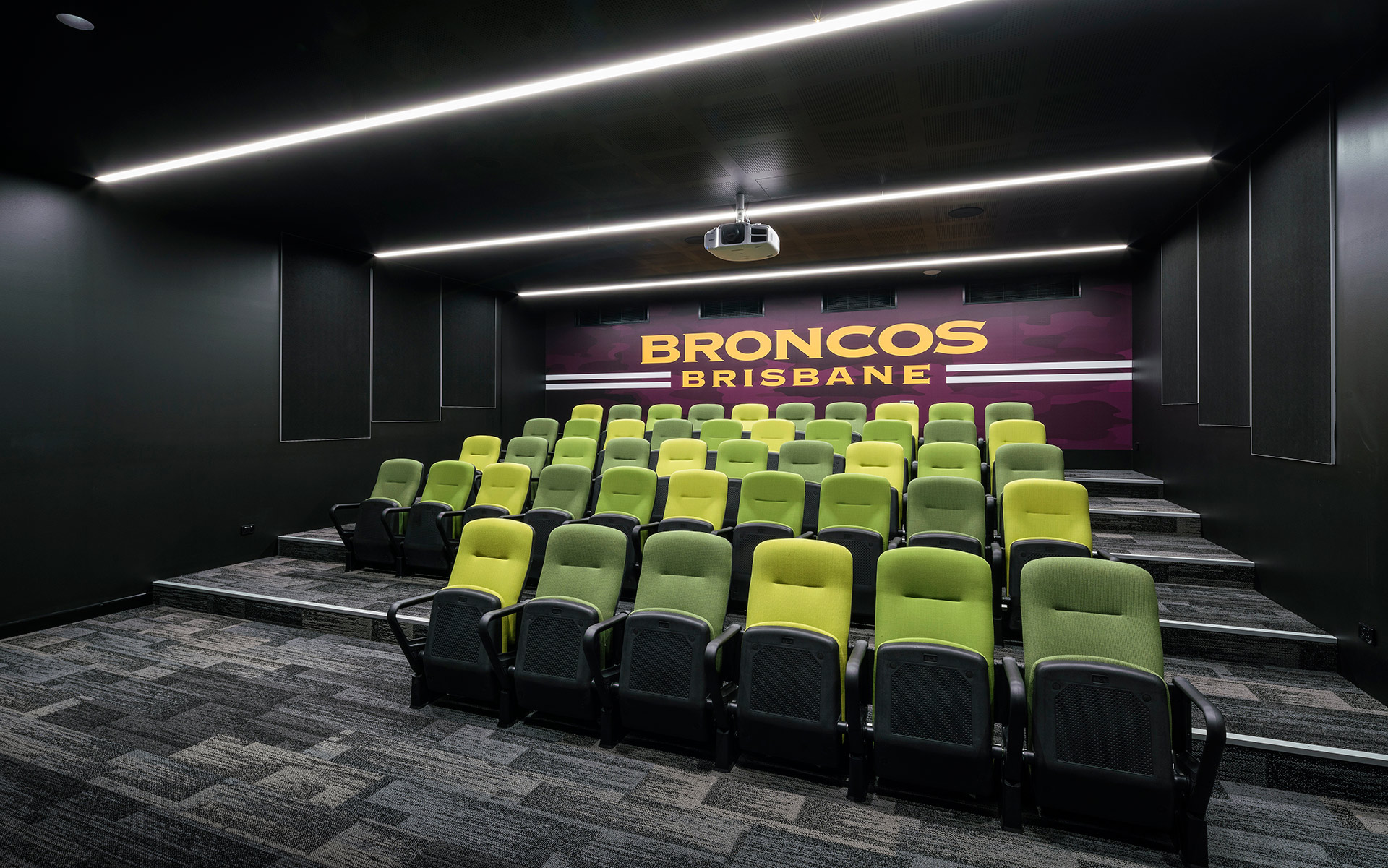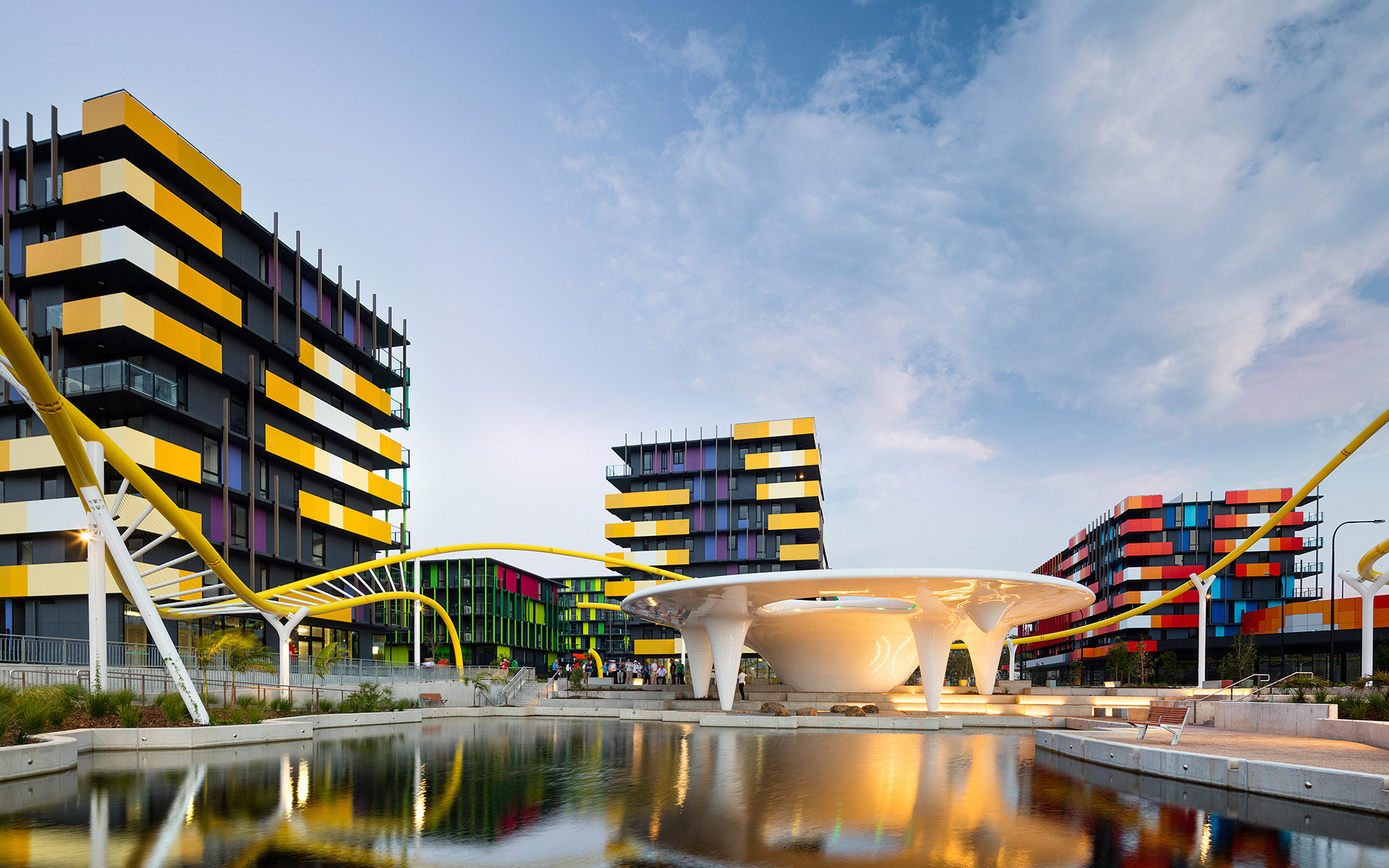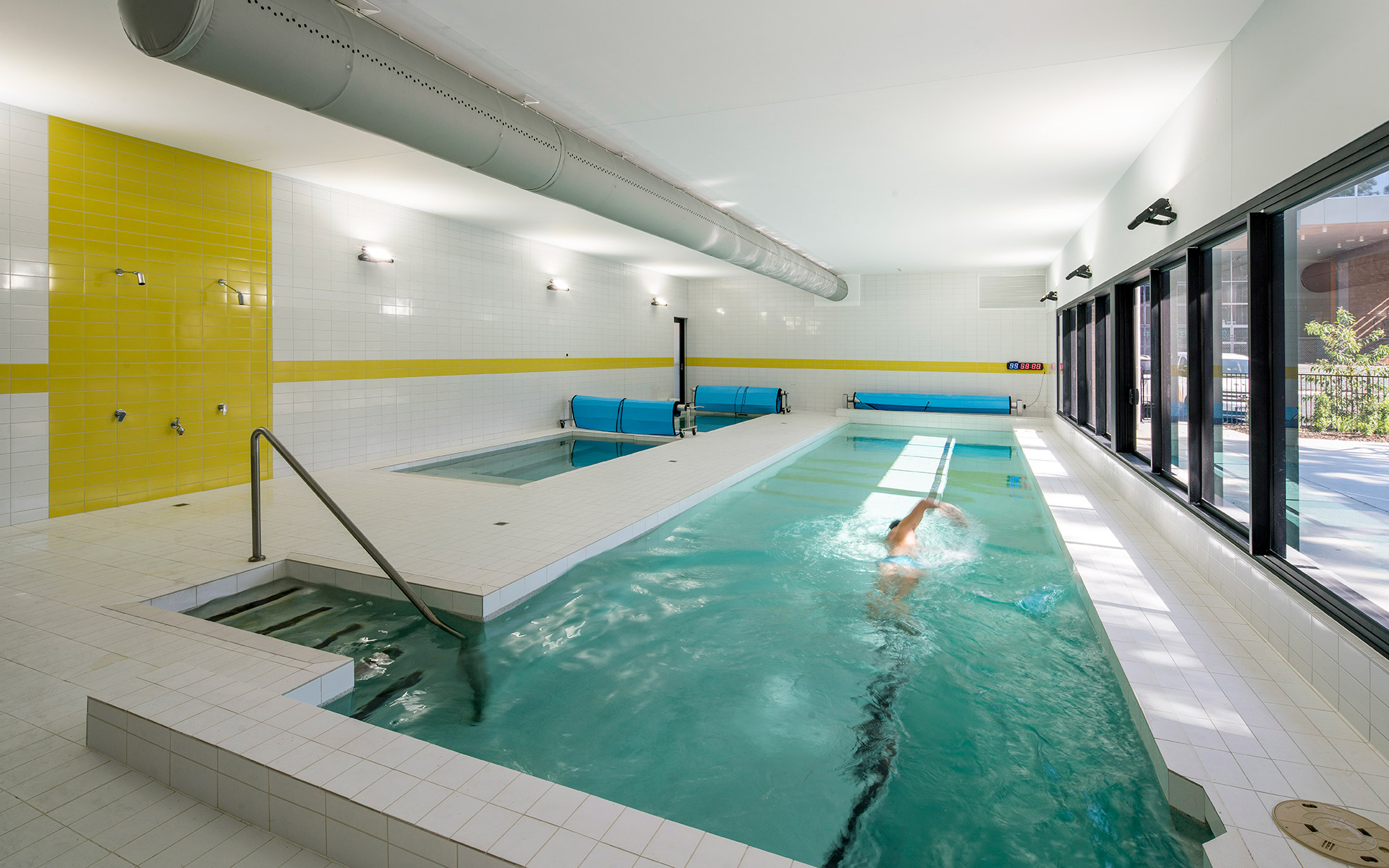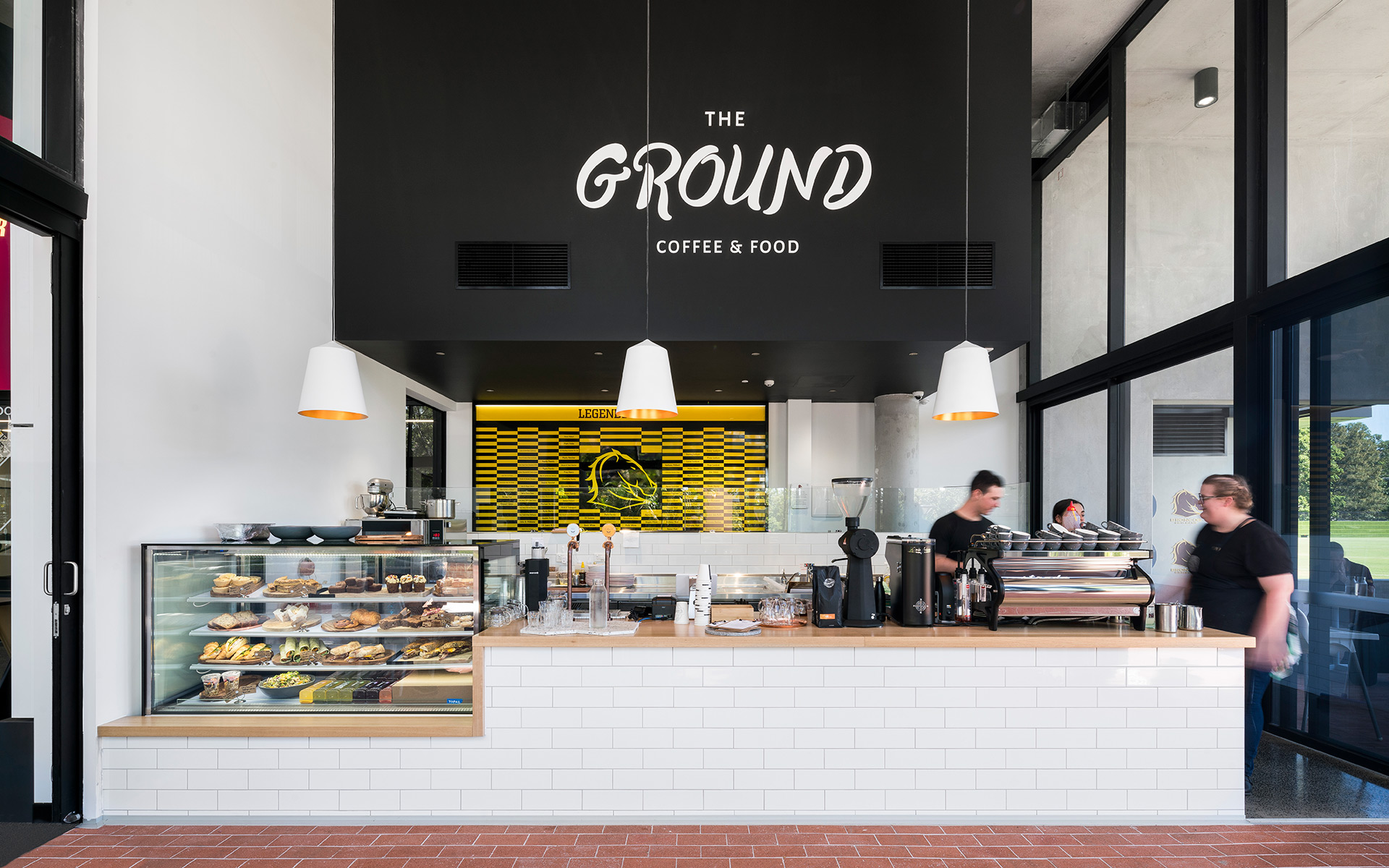 The Clive Berghofer Centre will house the things that are most important to the club: Preparing to play our best rugby league for our supporters, operating our community programs that are improving lives across Queensland and Northern NSW, and providing the community with access to the Broncos.
Paul White, Brisbane Broncos Chief Executive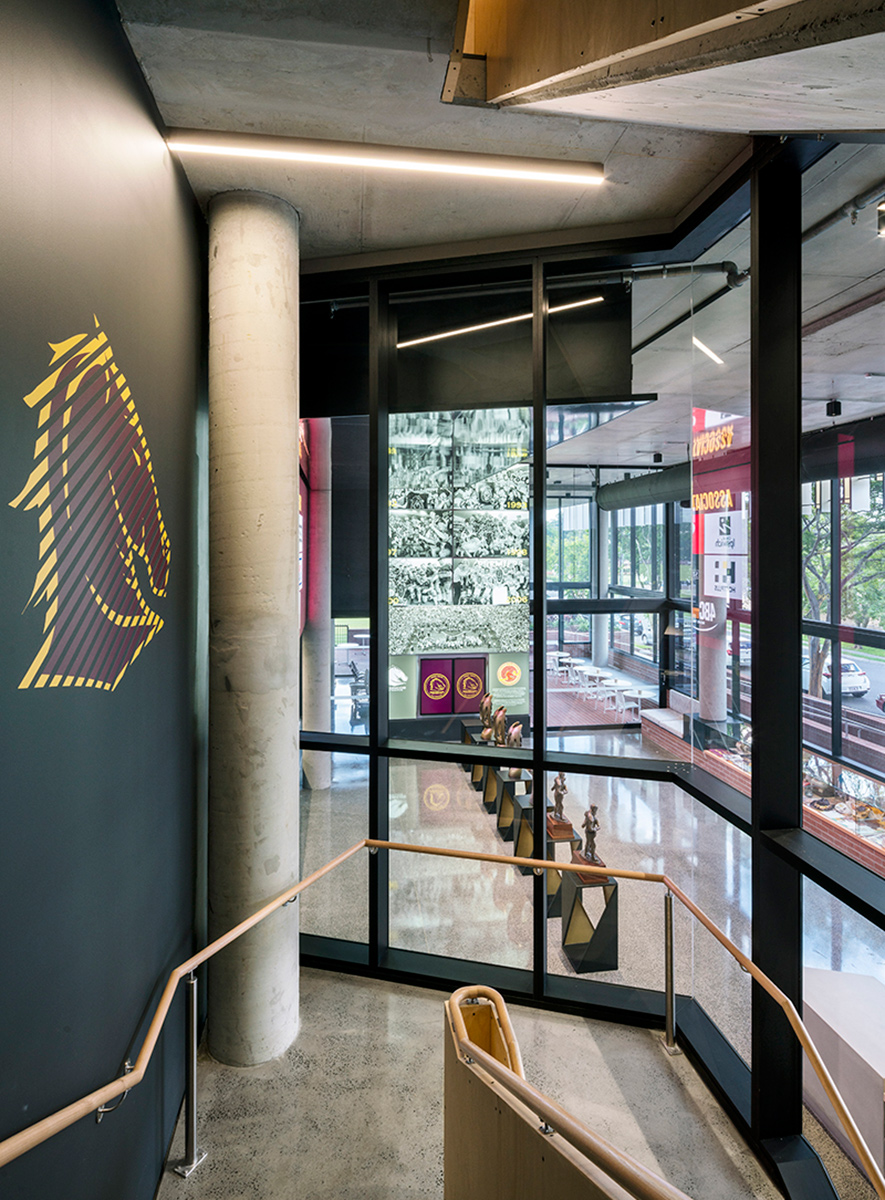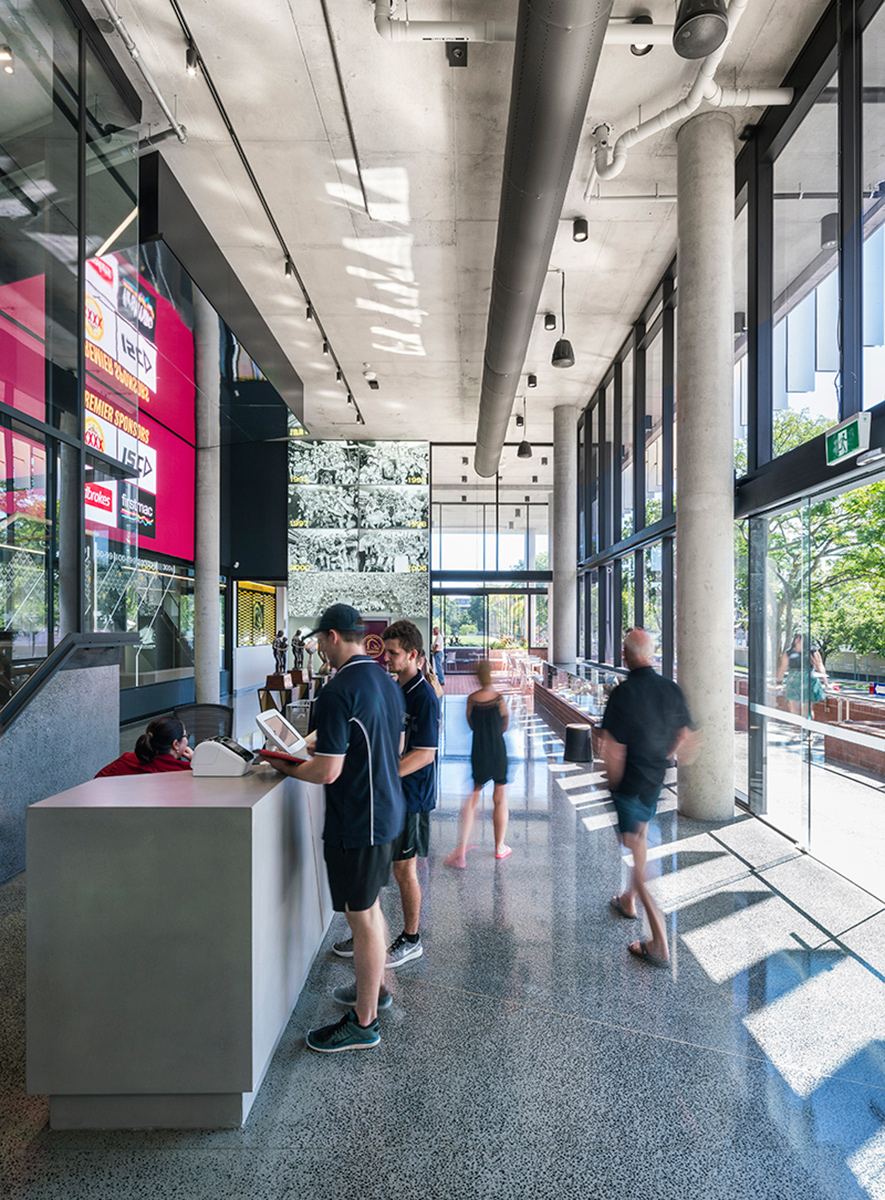 Client
Broncos Leagues Club
Contractor
Hutchinson Builders
Scale

80m² Public Cafe; 420m² Entry Lobby with memorabilia display, retail shop, community engagement centre, press interview room + museum

335m² Player Facilities; 1112m² Indoor training facilities; 758m² Football department facilities; + 574m² Medical facilities

130m² Administration Facilities: 1,583m² Workplace + Staff dining Room

Joint Venture

Populous + Arkhefield

Seats
52 Workplace
Pax
150 Seat Staff Dining Room
Expertise - Hotels + Clubs