With much of the tenancy within the public footpath zone, the design challenge was to create a private, clearly defined space that would be enticing and comfortable for patrons.
A long-standing restaurateur client sought to create a Spanish cantina in South Bank's busy Little Stanley Street.
Olé delivered maximum impact with a minimal budget. Much of the existing infrastructure was reused. Central to the design was the creation of a single ceiling plane, which effectively forms a large outdoor room, defining the space, while dissolving the boundary between inside and outside.
Perimeter bar seating further contains the space. The detailed patterning within the ply ceiling panelling is inspired by Spanish tiling. Randomly placed clusters of pendant lights create gentle light within, while making the venue sparkle from afar, drawing people in.
Building on Olé's huge popularity, we've now expanded the cantina's presence and offering with an extension and adjacent sangria bar.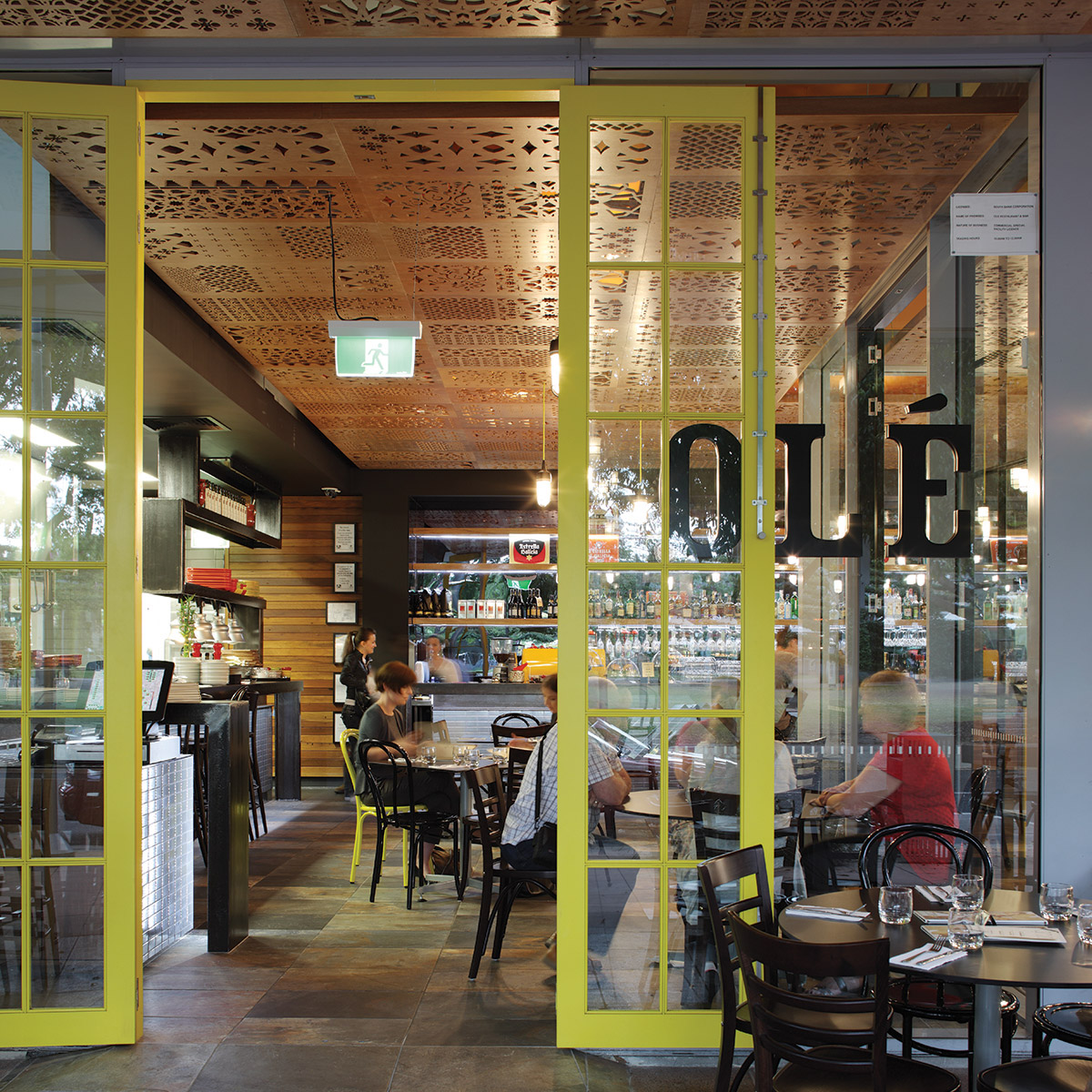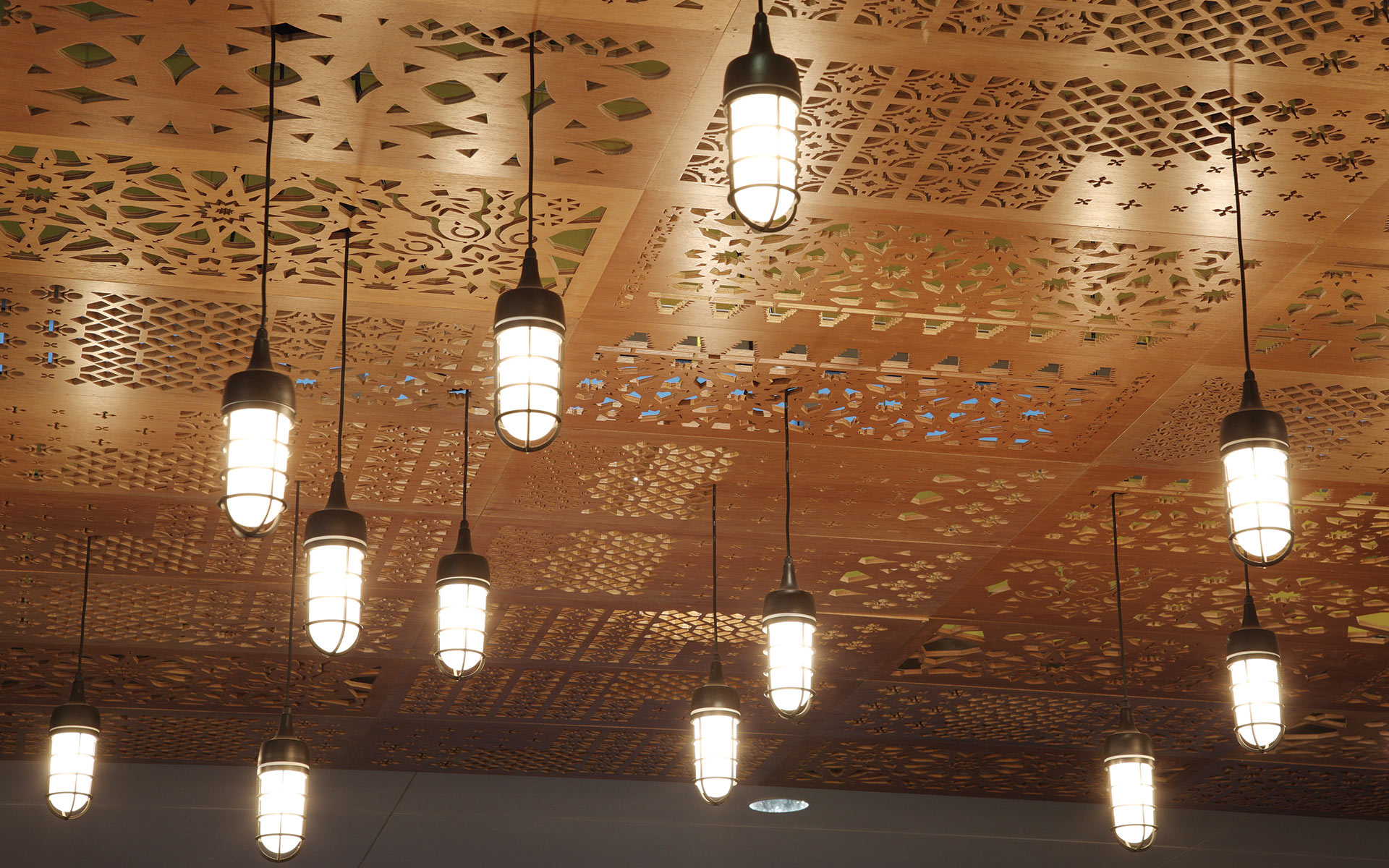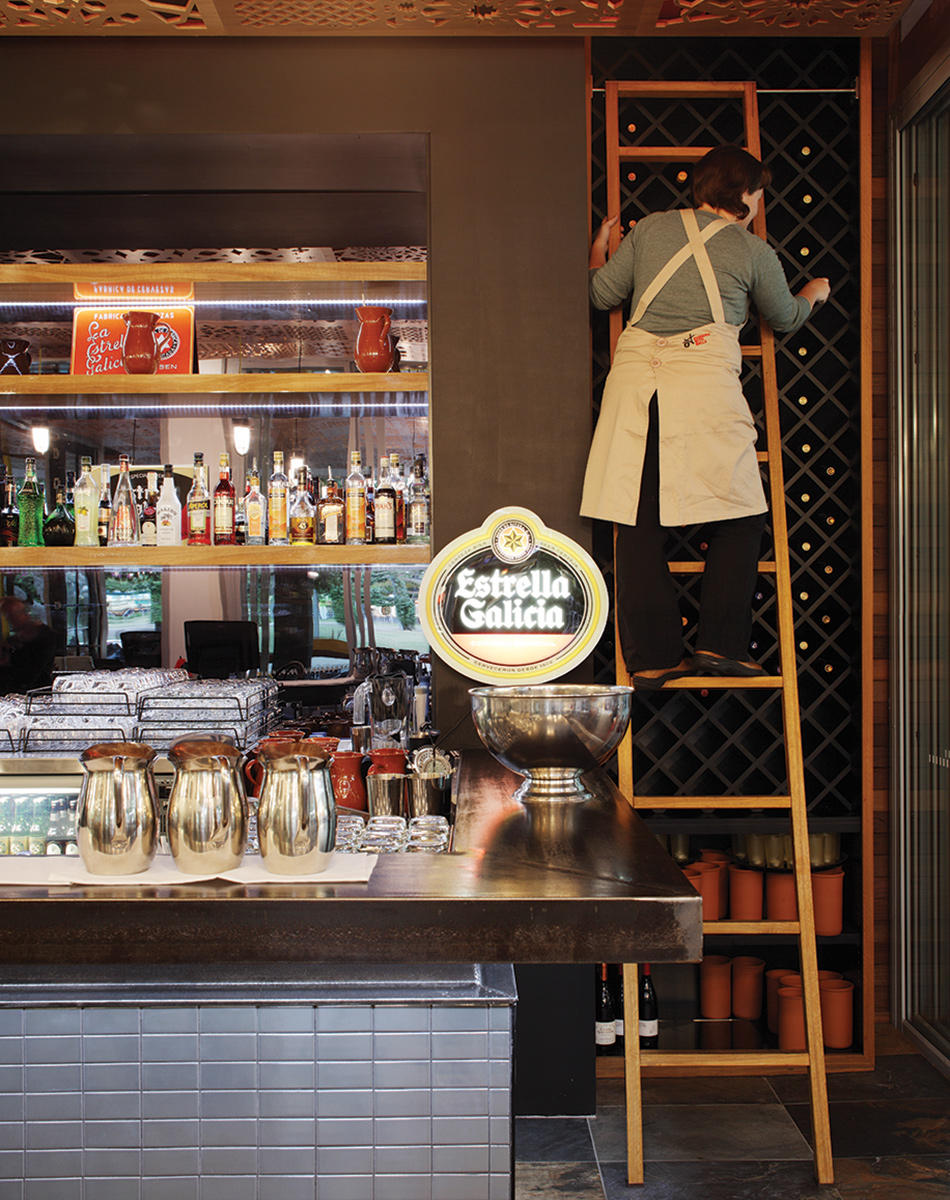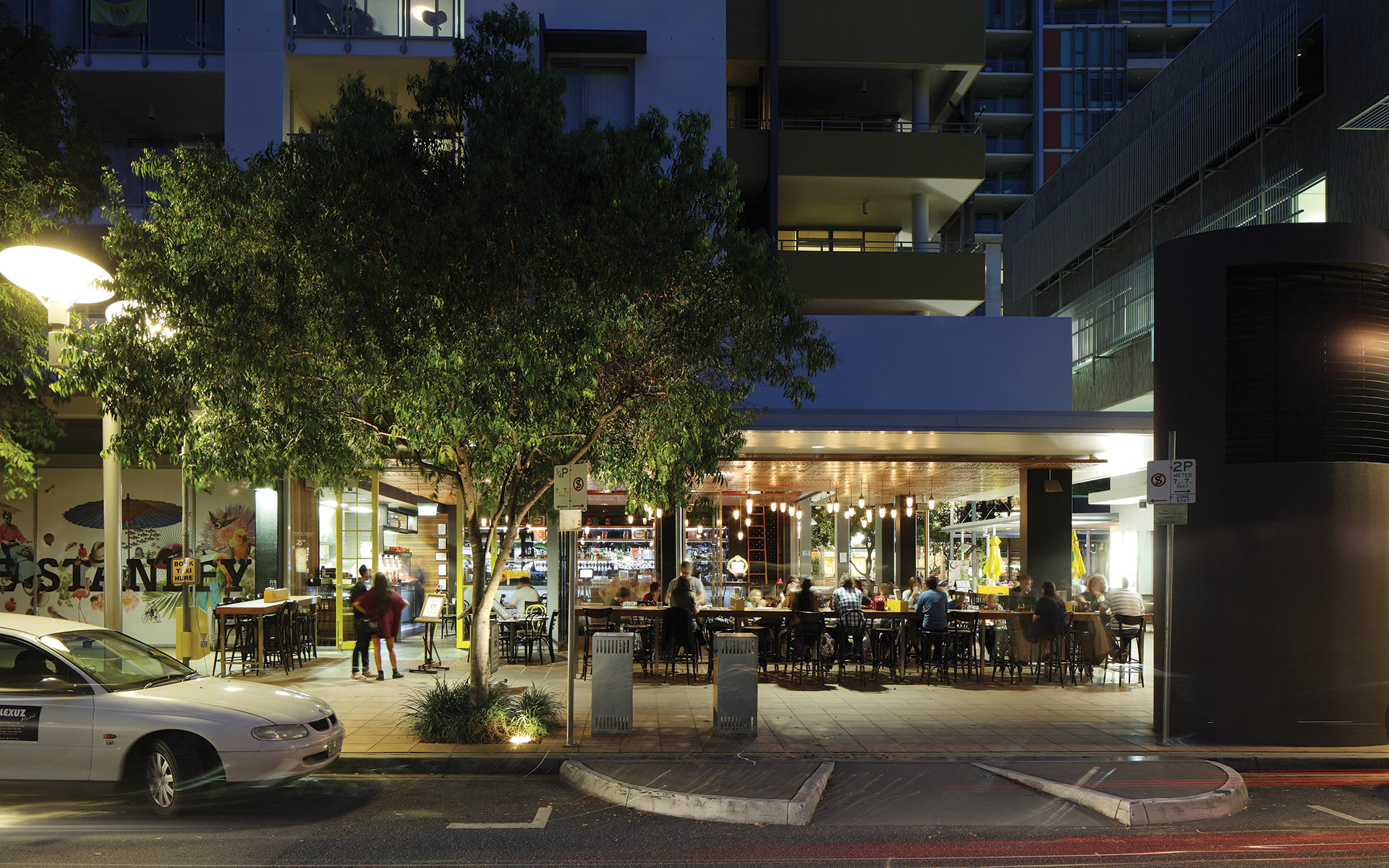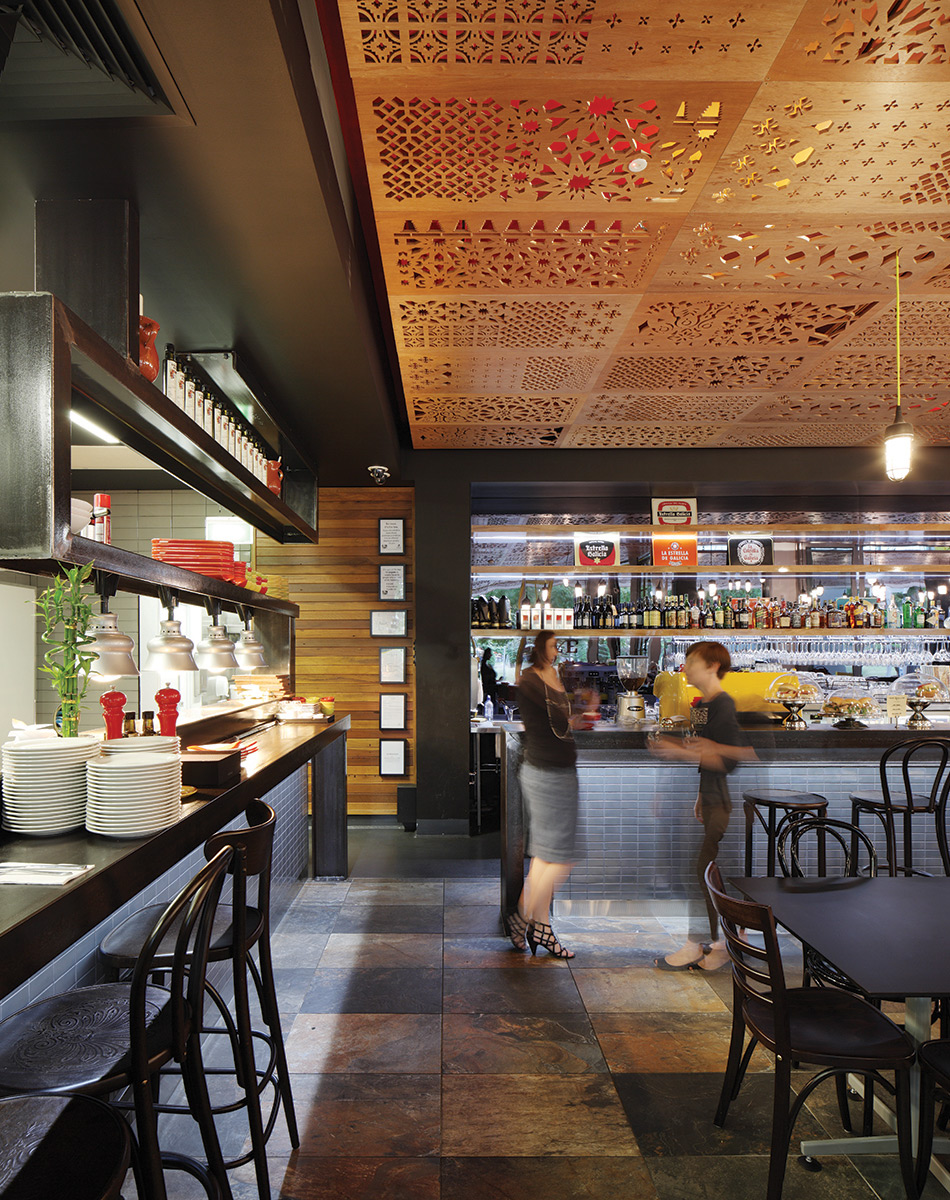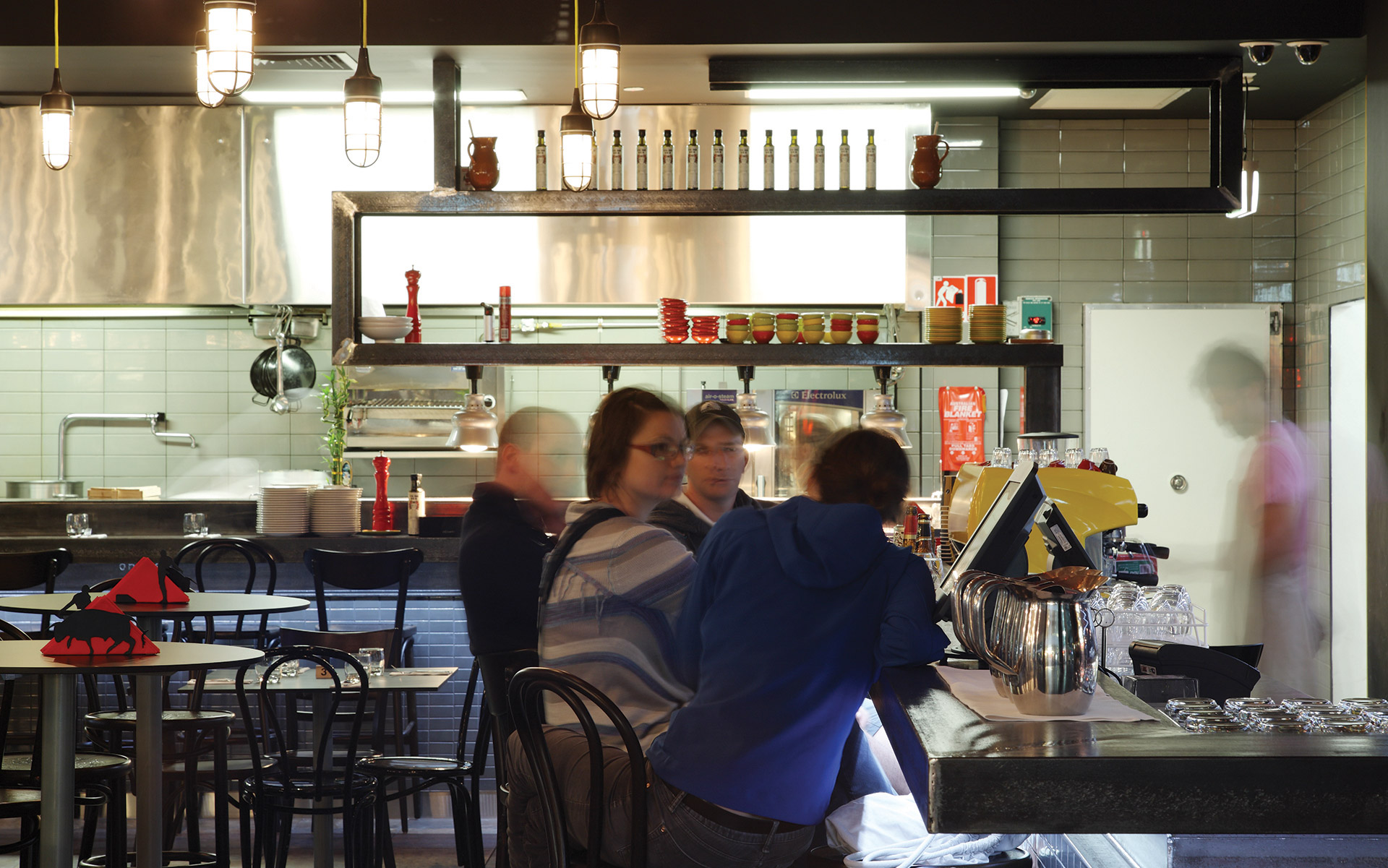 Client
Eddie Isik
Contractor

Brisbane Joinery & Shopfitters Pty Ltd

Metalwork by Gale and Vallance
Scale
270

m²

Pax
170 Seats