What began as a much-needed refurbishment of the highly acclaimed Urbane Restaurant grew to become a full revitalisation of a heritage building, and the creation of four distinct yet interconnected venues and brands.
Through a highly collaborative client relationship, the building and scope evolved throughout the design and construction process to encompass the Euro Bistro, the Laneway Bar and the Sub Urbane cellar dining room—as well as the fine dining room Urbane always deserved. The venues are built around and serviced by a concealed central kitchen, creating a clear separation between front and back of house. The project also involved the refurbishment of the first floor office space, with tenants in occupation throughout.
Featured in numerous design, entertaining and travel publications, this multifaceted hospitality design project has created a dynamic and efficient facility for the client, and an enticing array of quality venues and experiences for diners.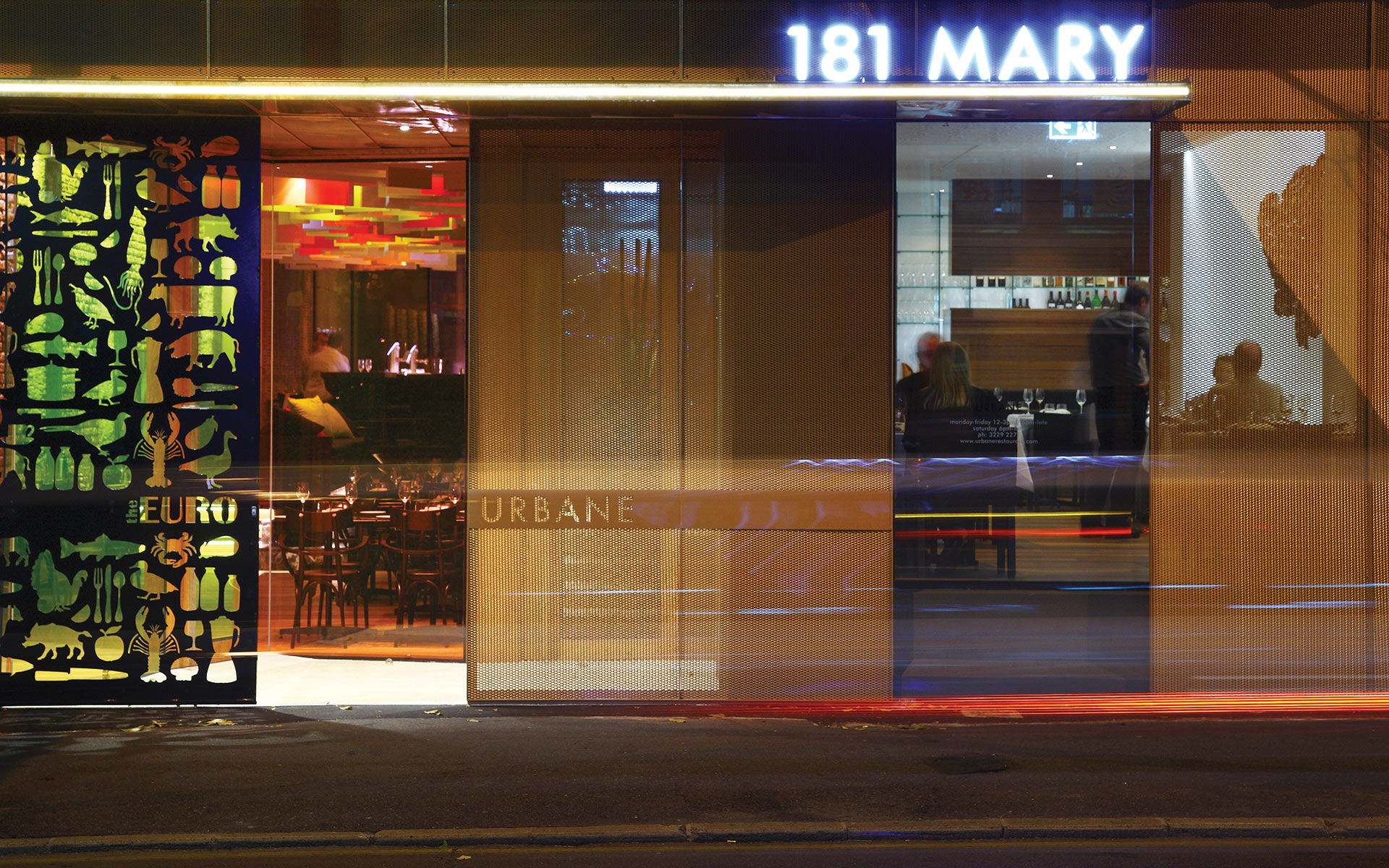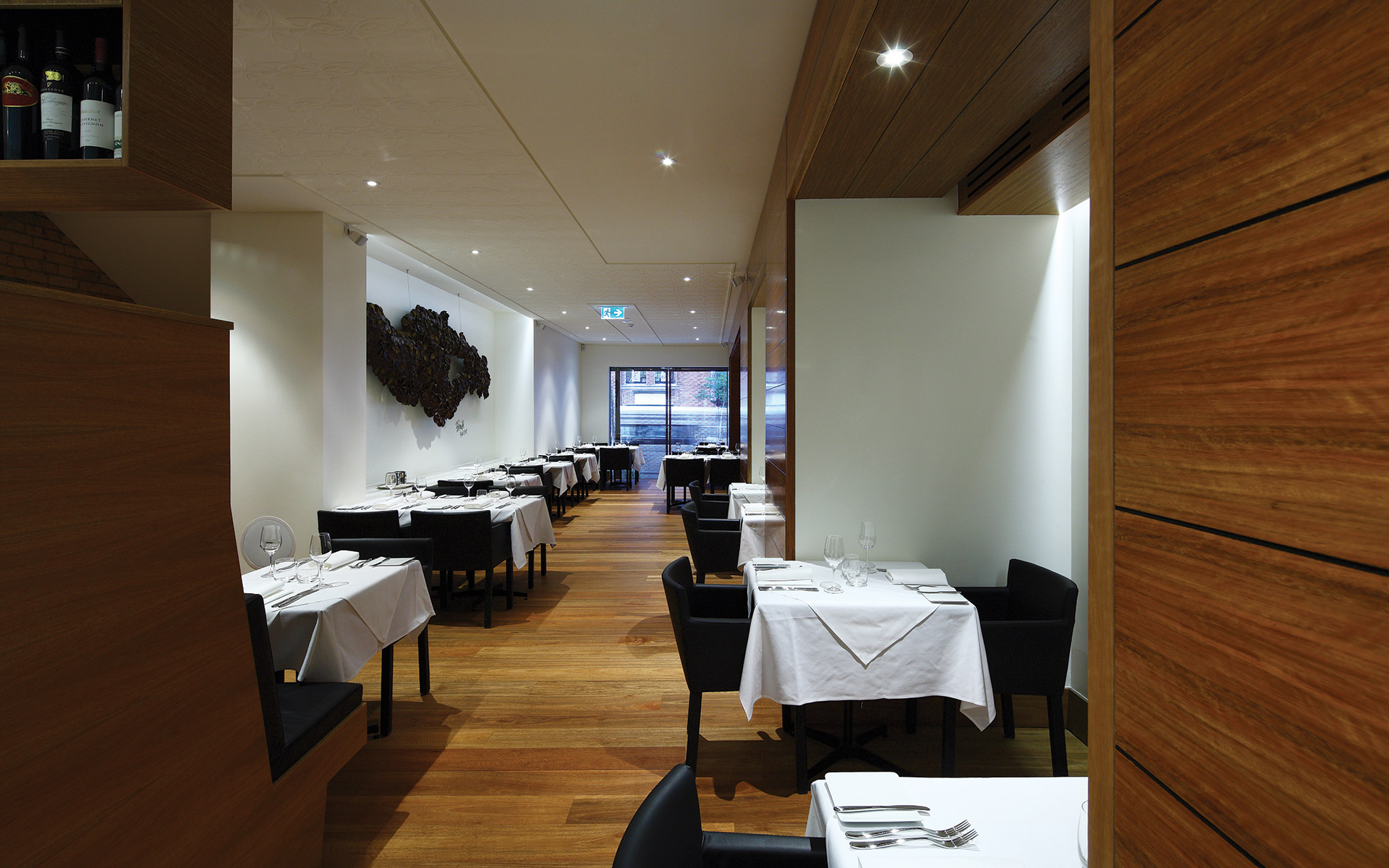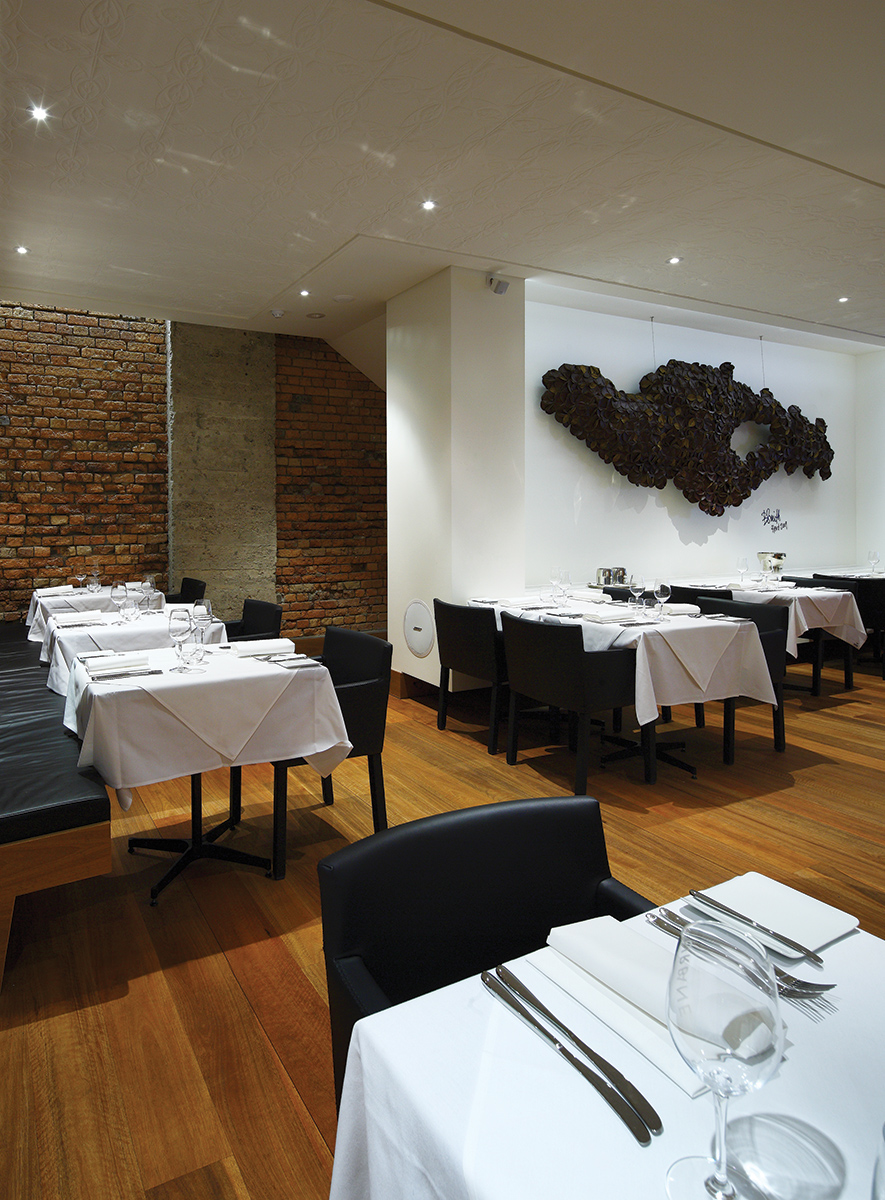 A spectacular block development designed by leading Brisbane architecture and interior design firm Arkhefield that houses the relocated Urbane, the more casual The Euro and sister bar The Laneway. The new digs give Urbane the swish dining room it always needed.
Vogue Entertaining + Travel
Client
Drew Patten + Andy Buchanan
Contractor
Built
Scale

1,400

m

² total across The Euro, Laneway + Urbane

Pax
50 Seats
MBA Queensland, Best Joinery & Tourism/ Hospitality Project
AIA Brisbane Regional Commendation, Interior Architecture
RDI National Third Place, Interior Design