Respecting the character of the existing Queenslander has created a home focused on connectedness.
Brookes Residence was designed as a space for extended relatives to gather with their families. With consideration to the streetscape, the existing home was repositioned to allow the new addition to embrace the most desirable light and breezes from a north facing landscaped courtyard and pool.
Adjacent to this is the new kitchen which forms the heart of the home and serves as the new centre, connecting the old with the new.
The exterior of the new two story pavilion is horizontal timber cladding to reflect the existing home. The internal materiality was restrained to neutral tones and limited species of timber to allow the landscape, light, shadows, sounds and scents to be the hero of the occupied spaces.
The result is a home that reflects the best qualities of living in suburban Brisbane while playing host to the next generation of family and friends.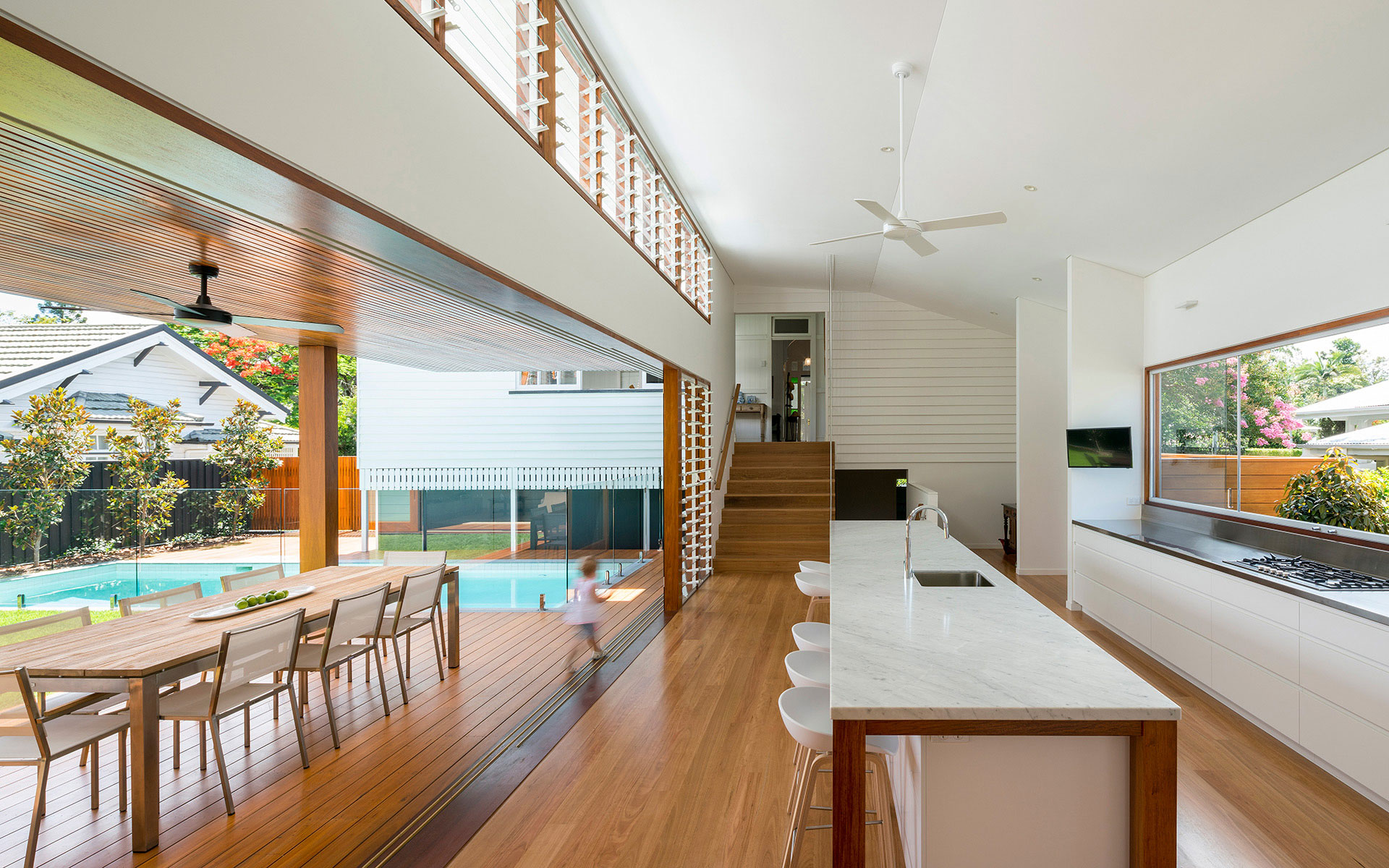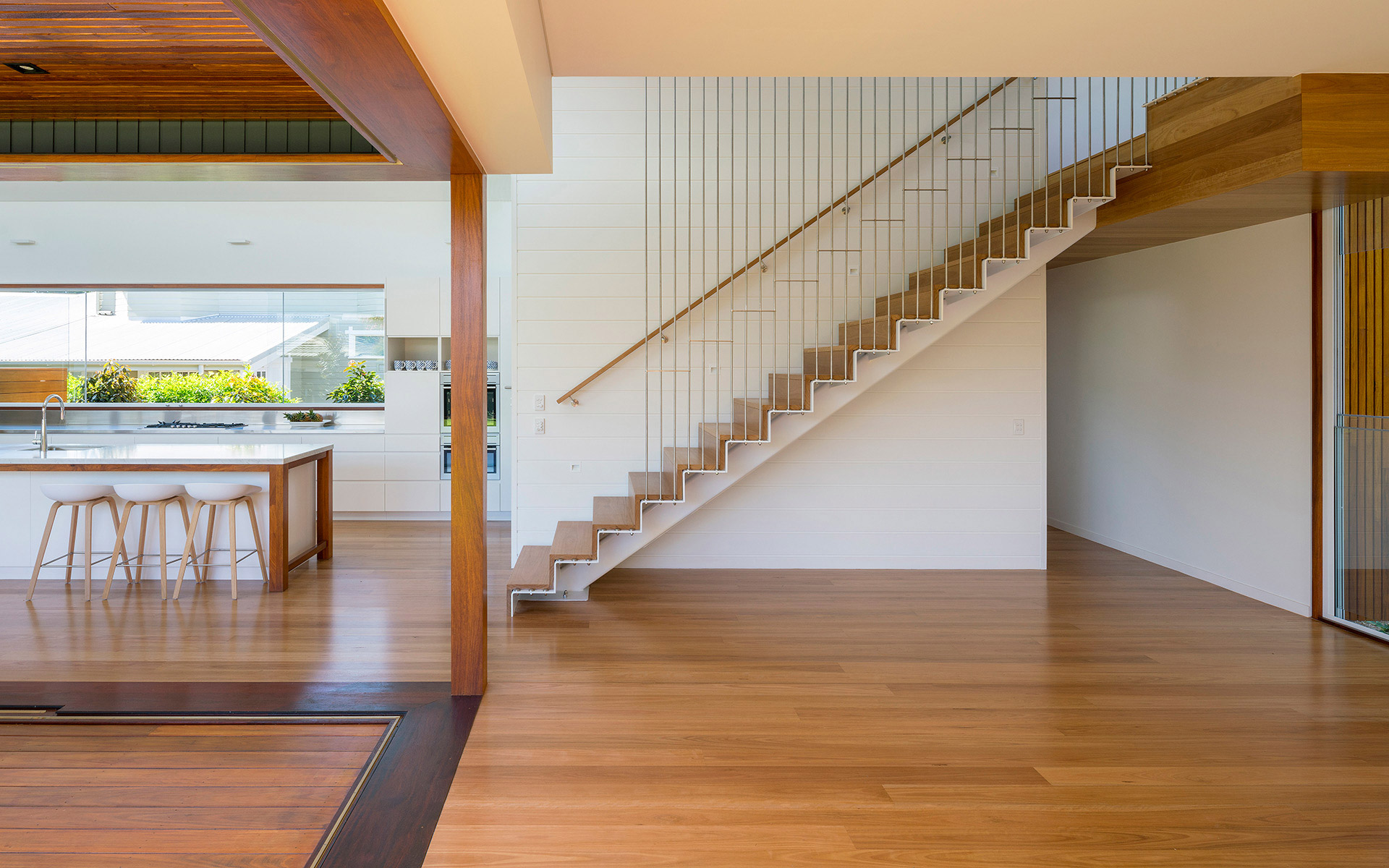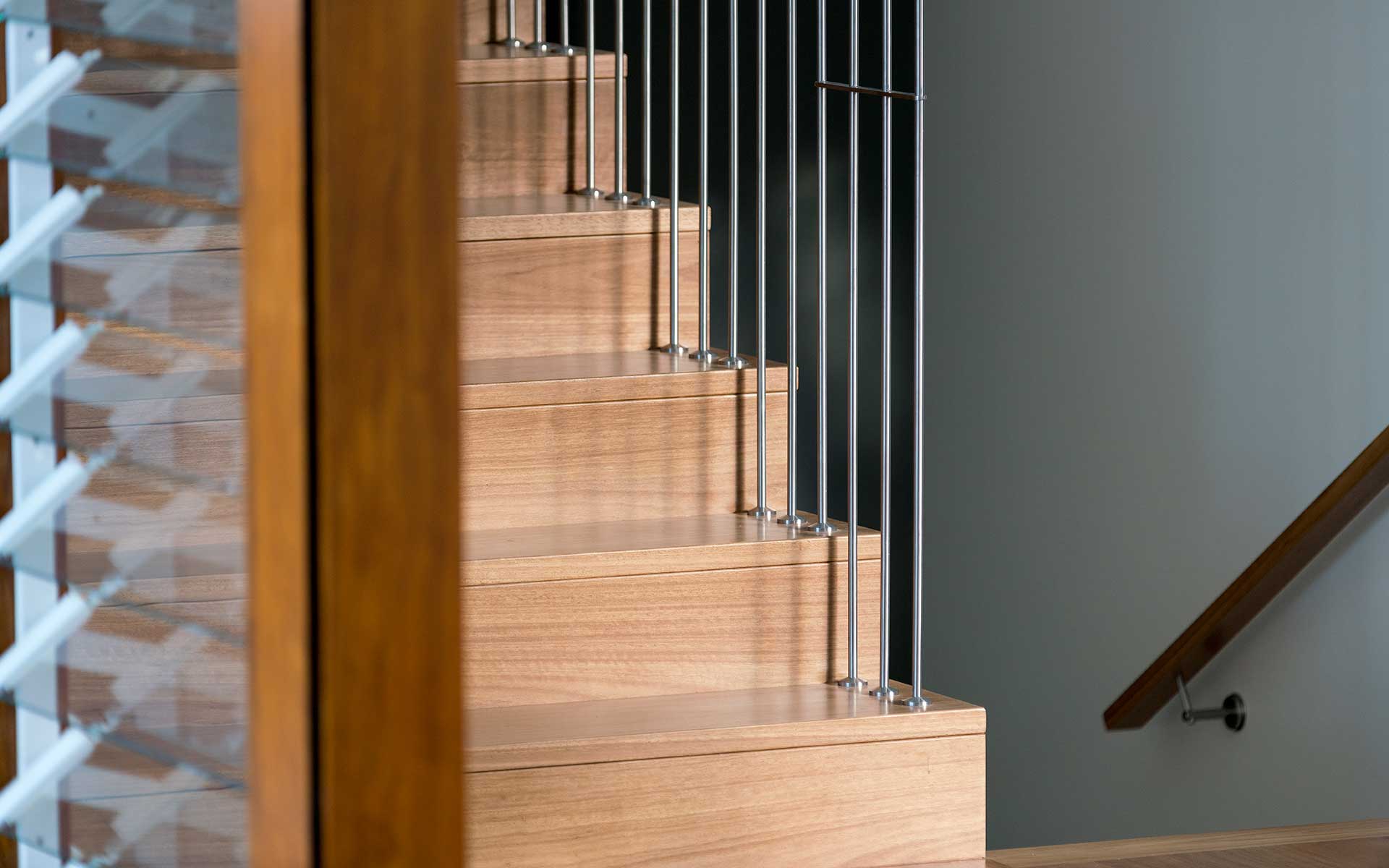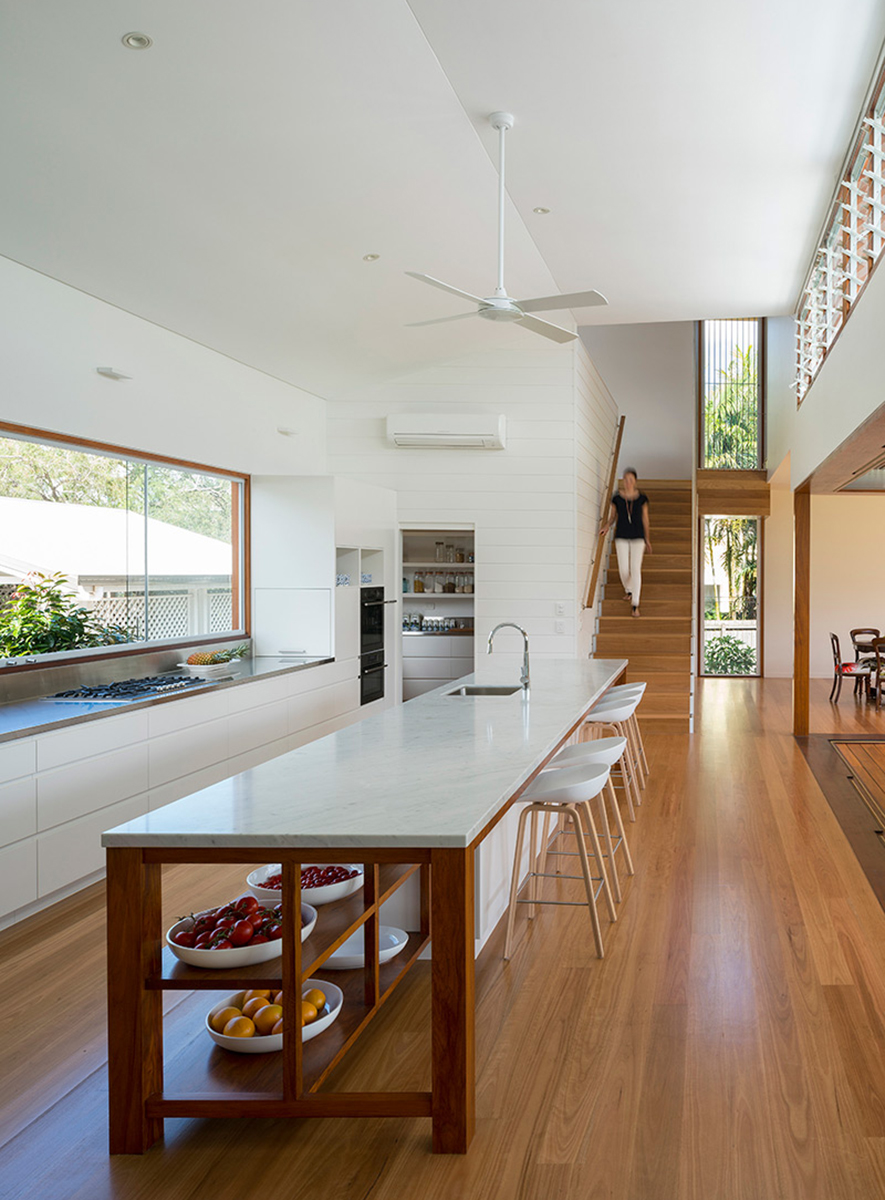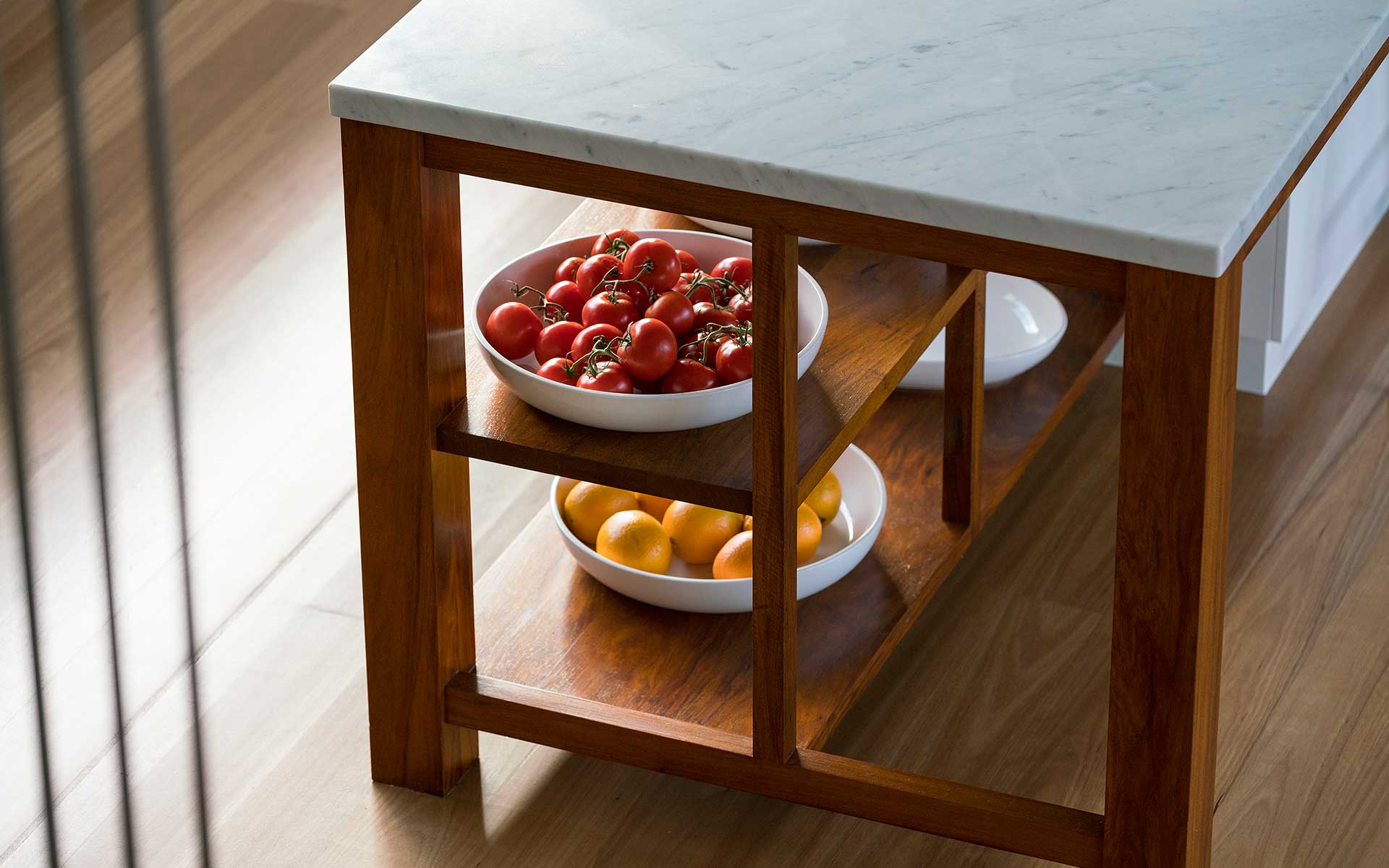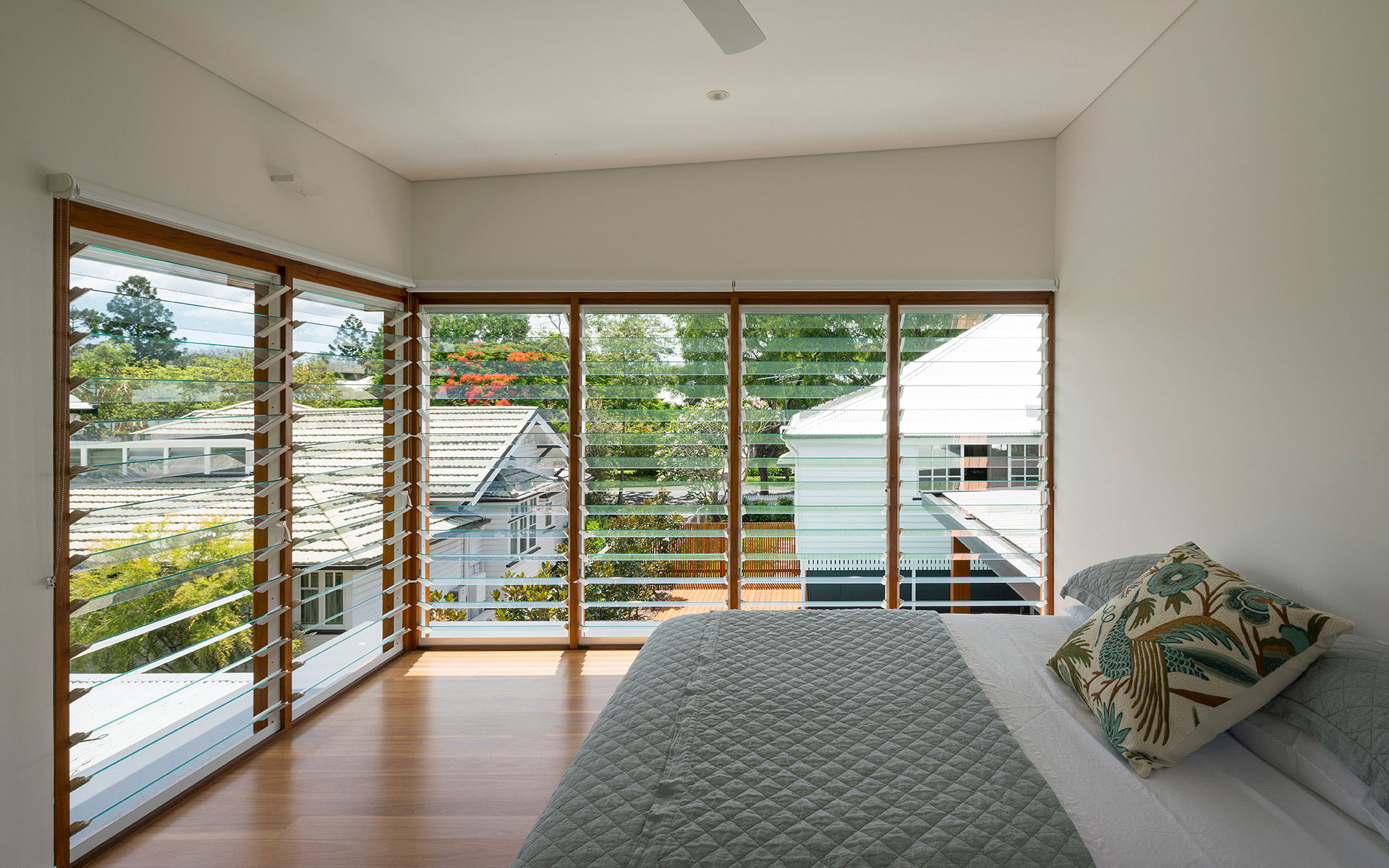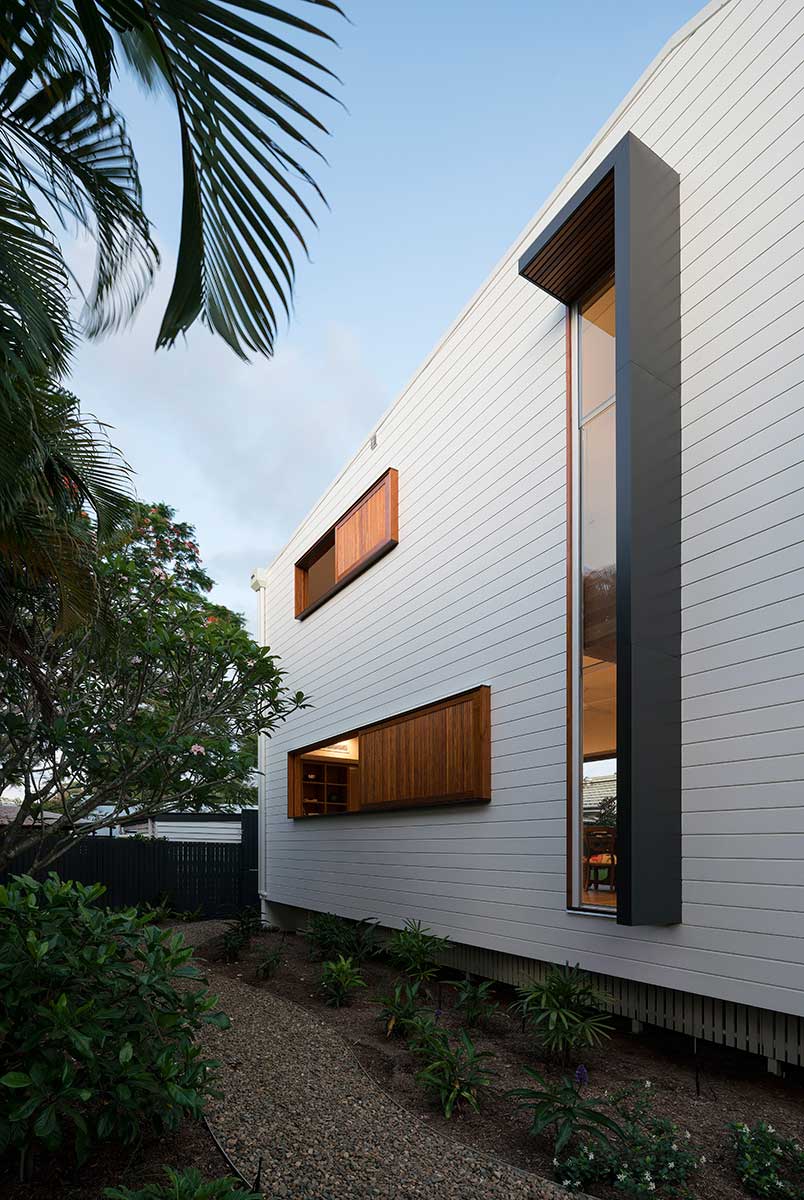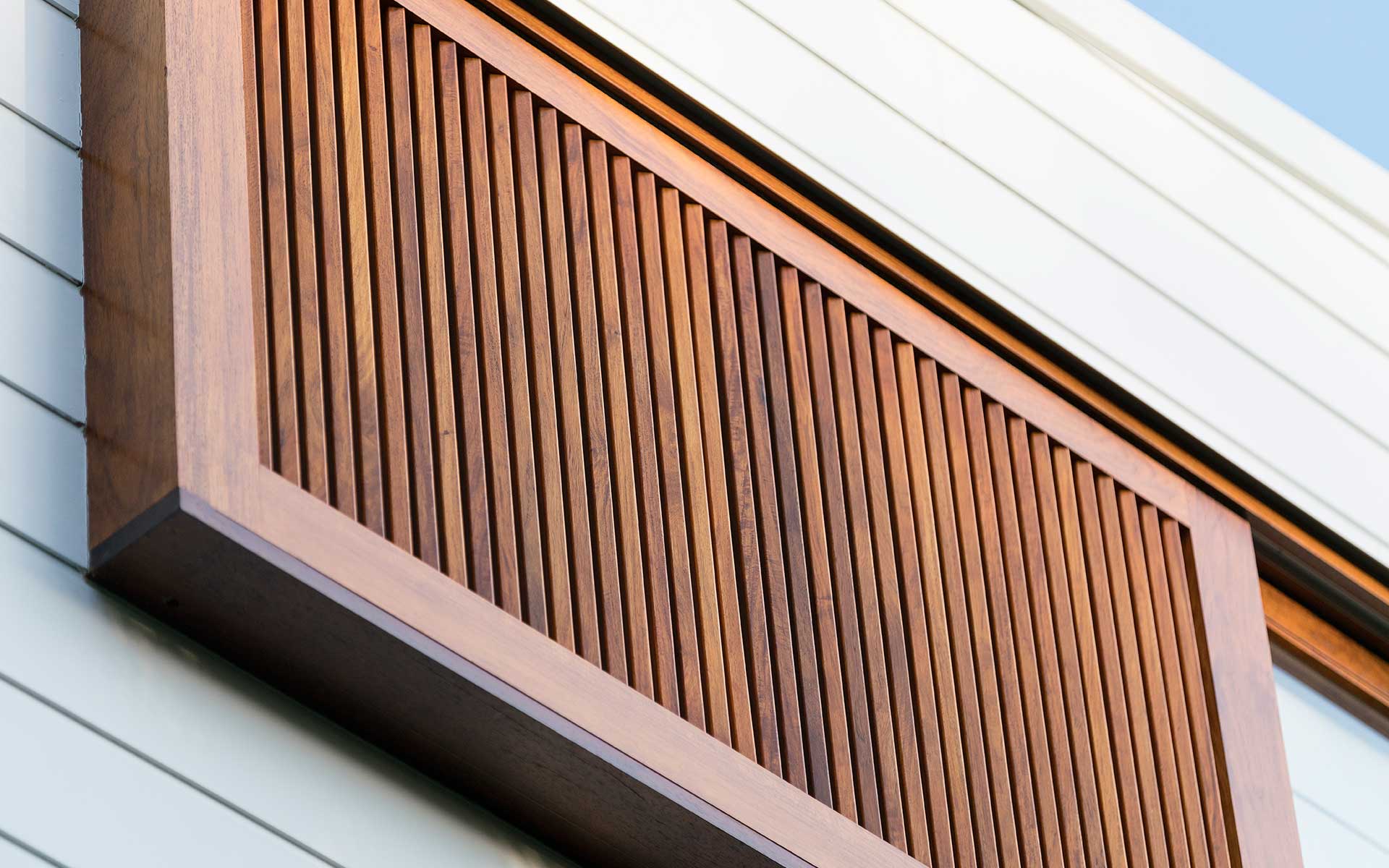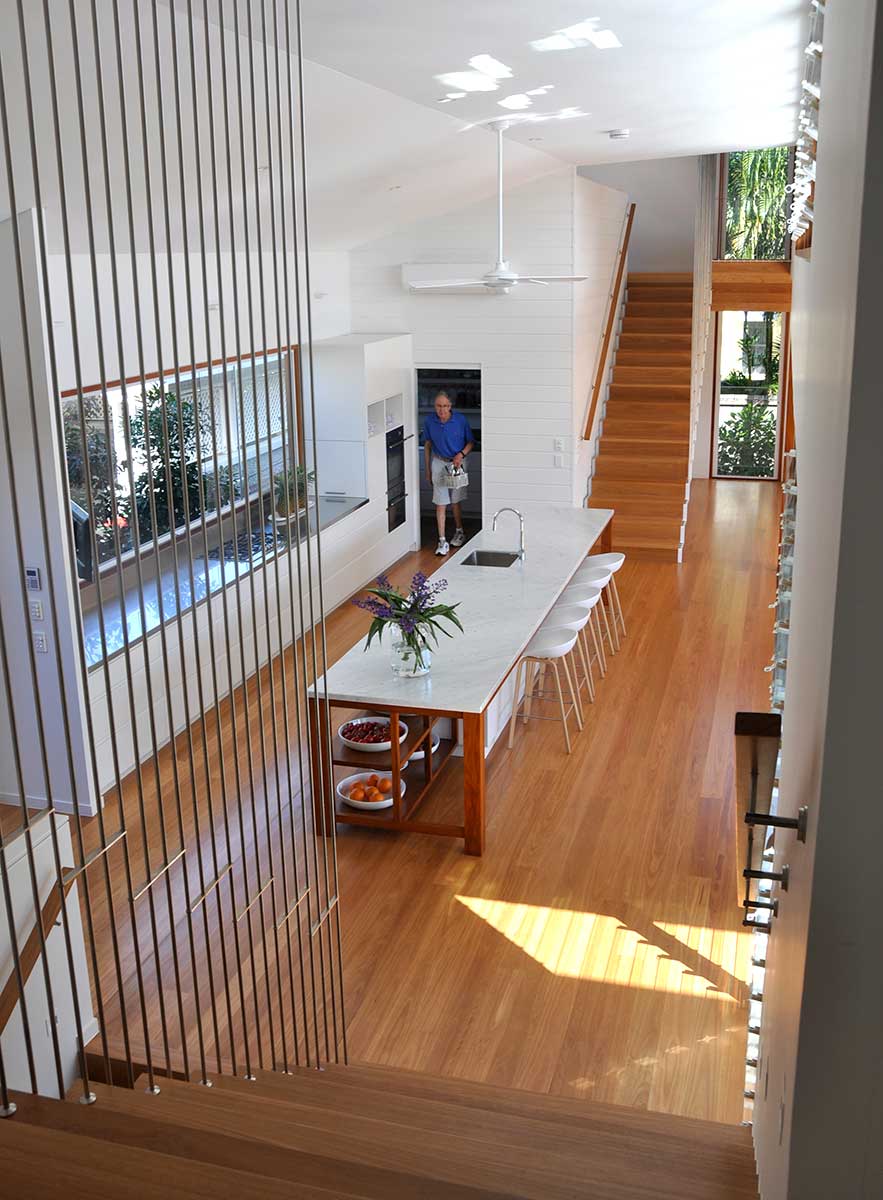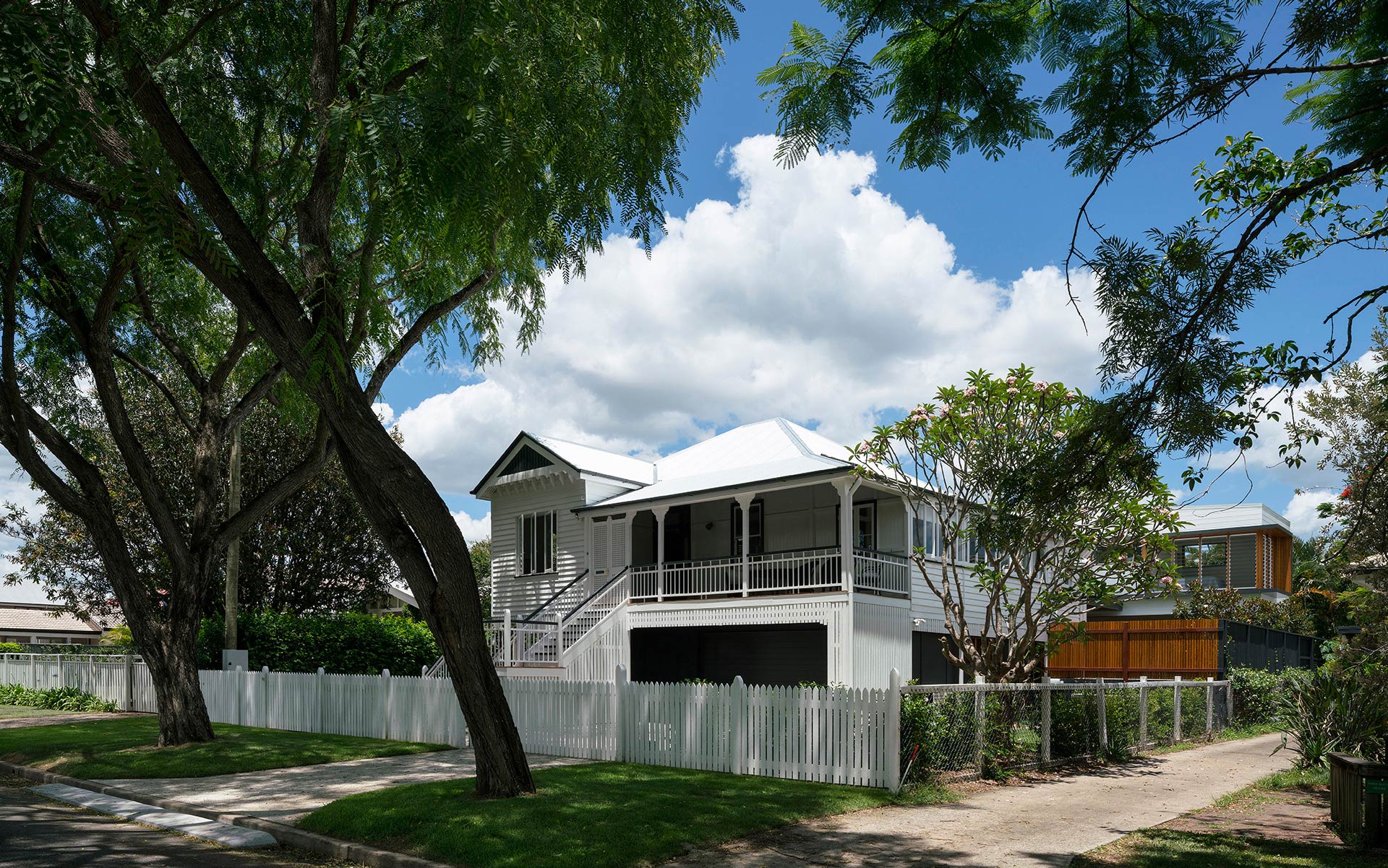 I said to Arkhefield, 'You've got to give my wife the best kitchen'. Of course, they gave us so much more than that.
Owner, Brookes Residence, QWeekend Magazine
Location
Brisbane
Scale

500m² New Build
4 Bed, 3 Bath + Study

Contractor
Scott Harris Construction