Cairns Cruise
Liner Terminal
In a major urban renewal and public infrastructure initiative for Cairns, the 100 year old, heritage-listed "Wharf Shed 3" on Trinity Inlet was refurbished and transformed into an international standard cruise liner terminal, function and exhibition space.
Completed in association with Cairns based architects, Total Project Group, the Cairns Cruise Liner Terminal creates a vibrant foreshore, contrasting with the operational wharves nearby, while linking with other foreshore developments and the city centre. The place making project represents a cornerstone and catalyst for what will become a major public and cultural precinct for the far North Queensland region.
Conserving and celebrating the unique heritage of the original building were central to the architectural brief and design philosophy.
The heritage fabric is retained and restored, while new materials and elements respectfully reflect the original structure. As per heritage guidelines, all additions and modifications are easily reversible. The project has received multiple awards for architecture and heritage conservation.
Services and structural upgrades are integrated into the fabric of the building, enhancing its integrity, amenity and use. What was an impenetrable industrial structure is now a light and open public landmark.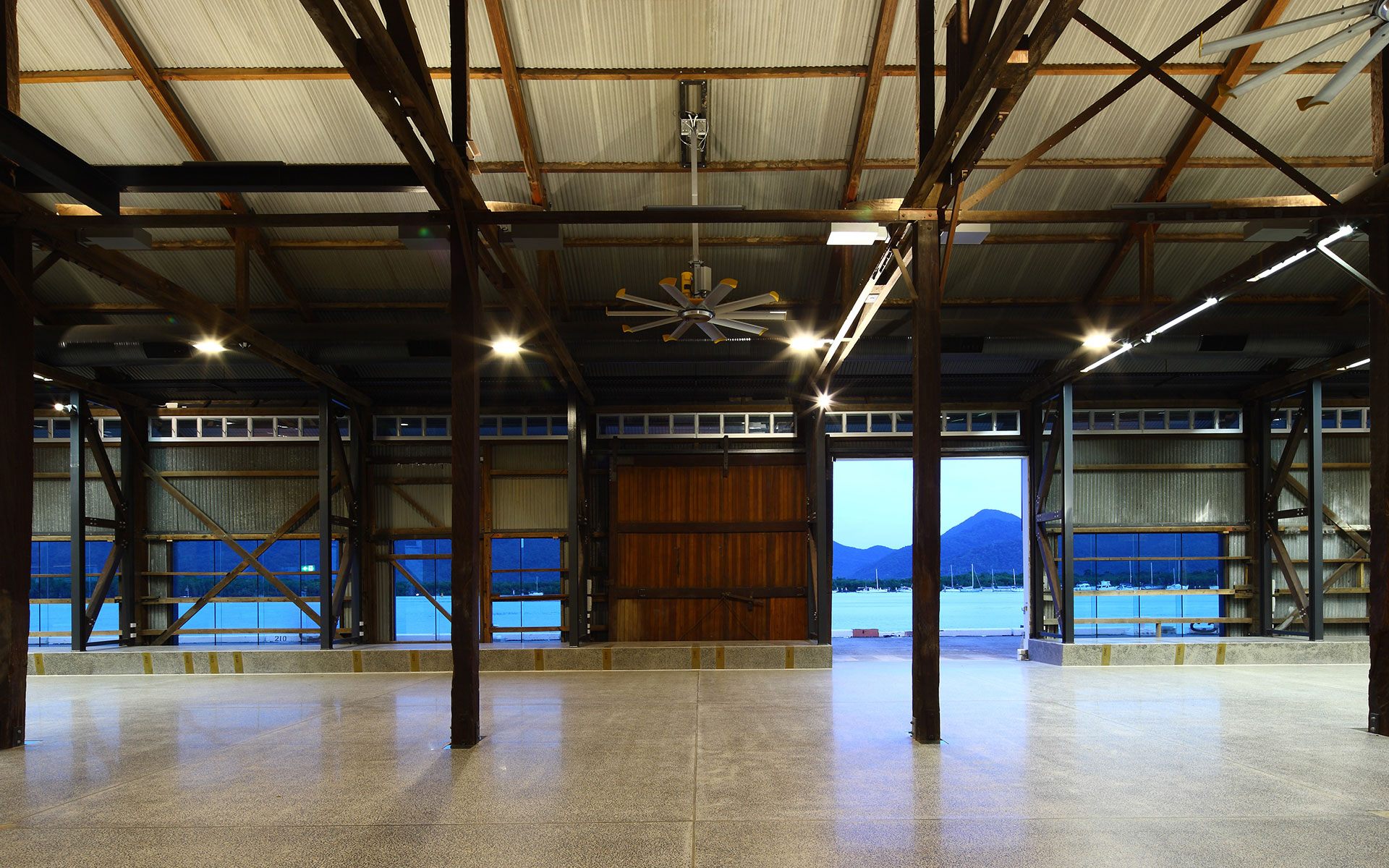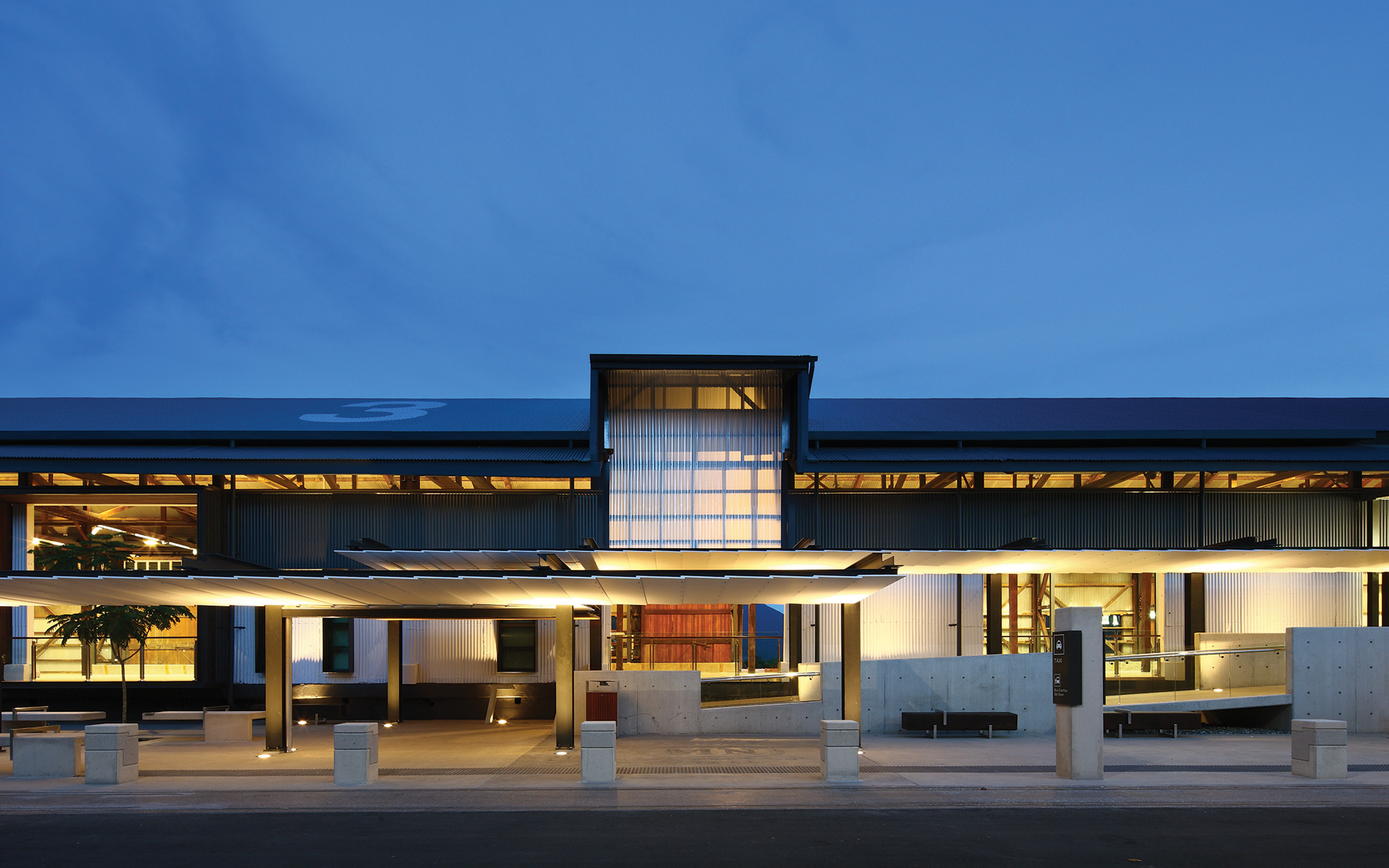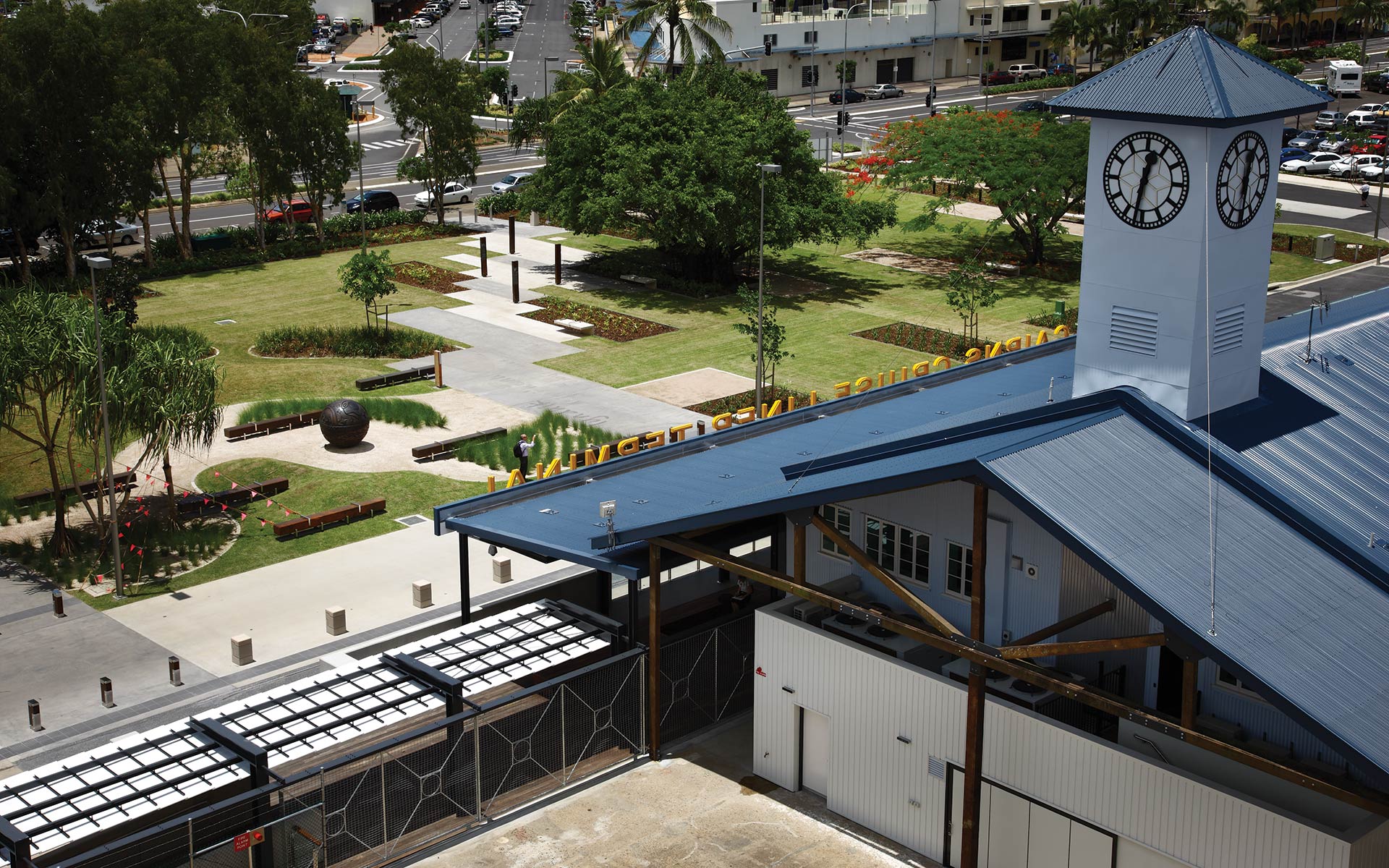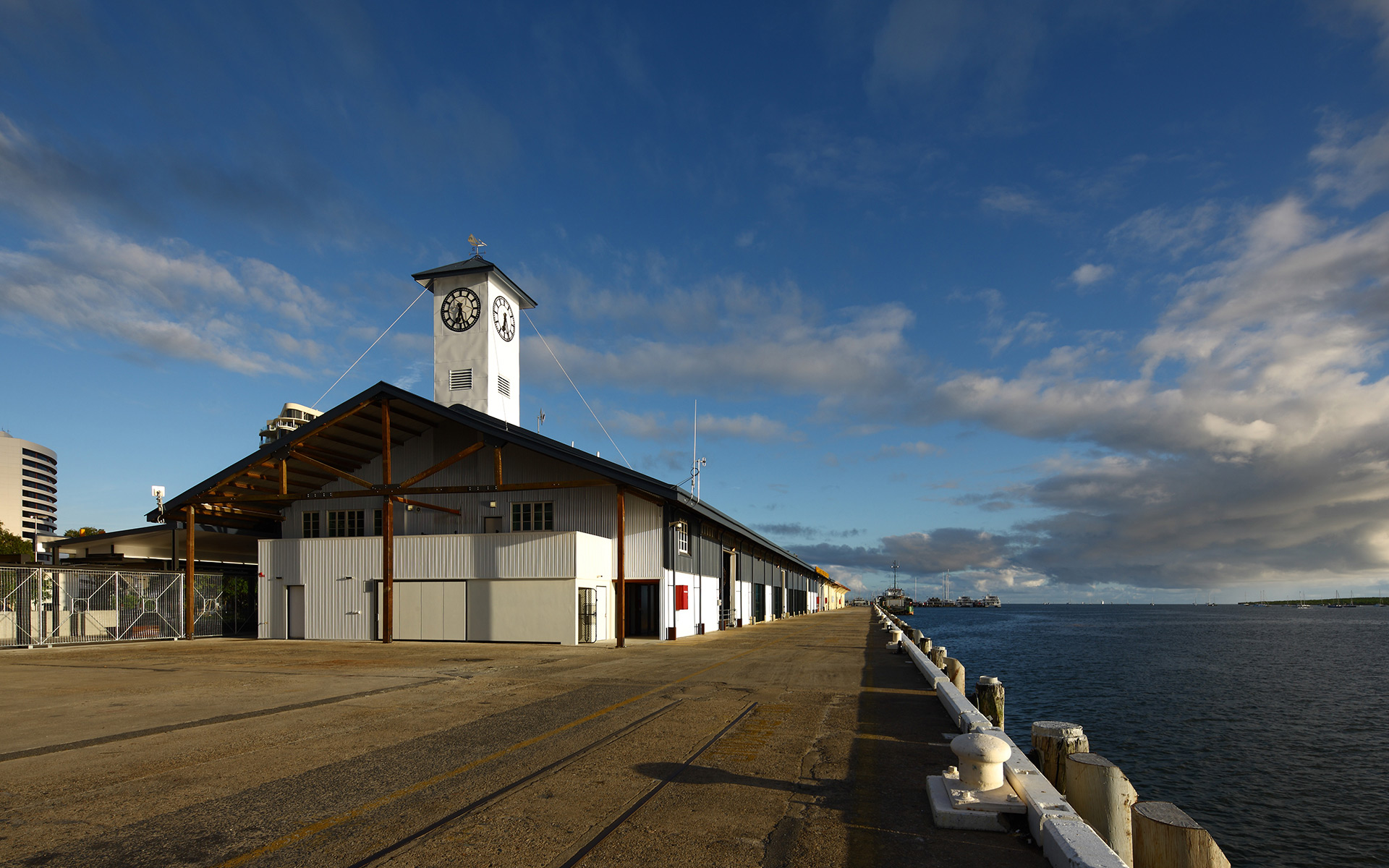 The Cairns Cruise Liner Terminal has come a long way from its humble beginnings as Wharf Shed 3. Arkhefield and Total Project Group Architects have ensured that the building's former life—its history and heritage—will be remembered and showcased to locals, tourists and cruise passengers alike. Innovation has been combined with a high degree of sensitivity, and the result is a building that is both commercially viable and culturally relevant.
Specifier Magazine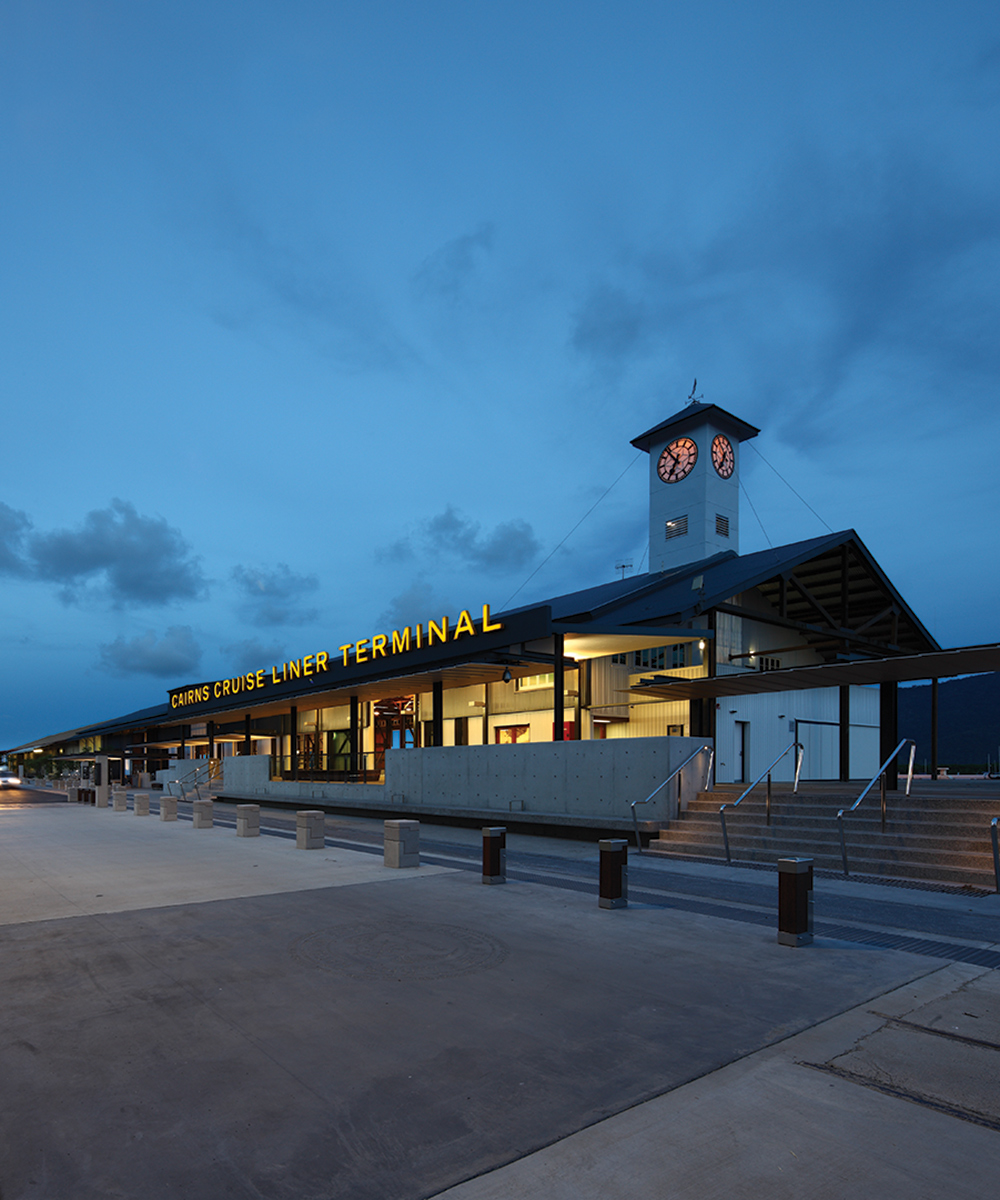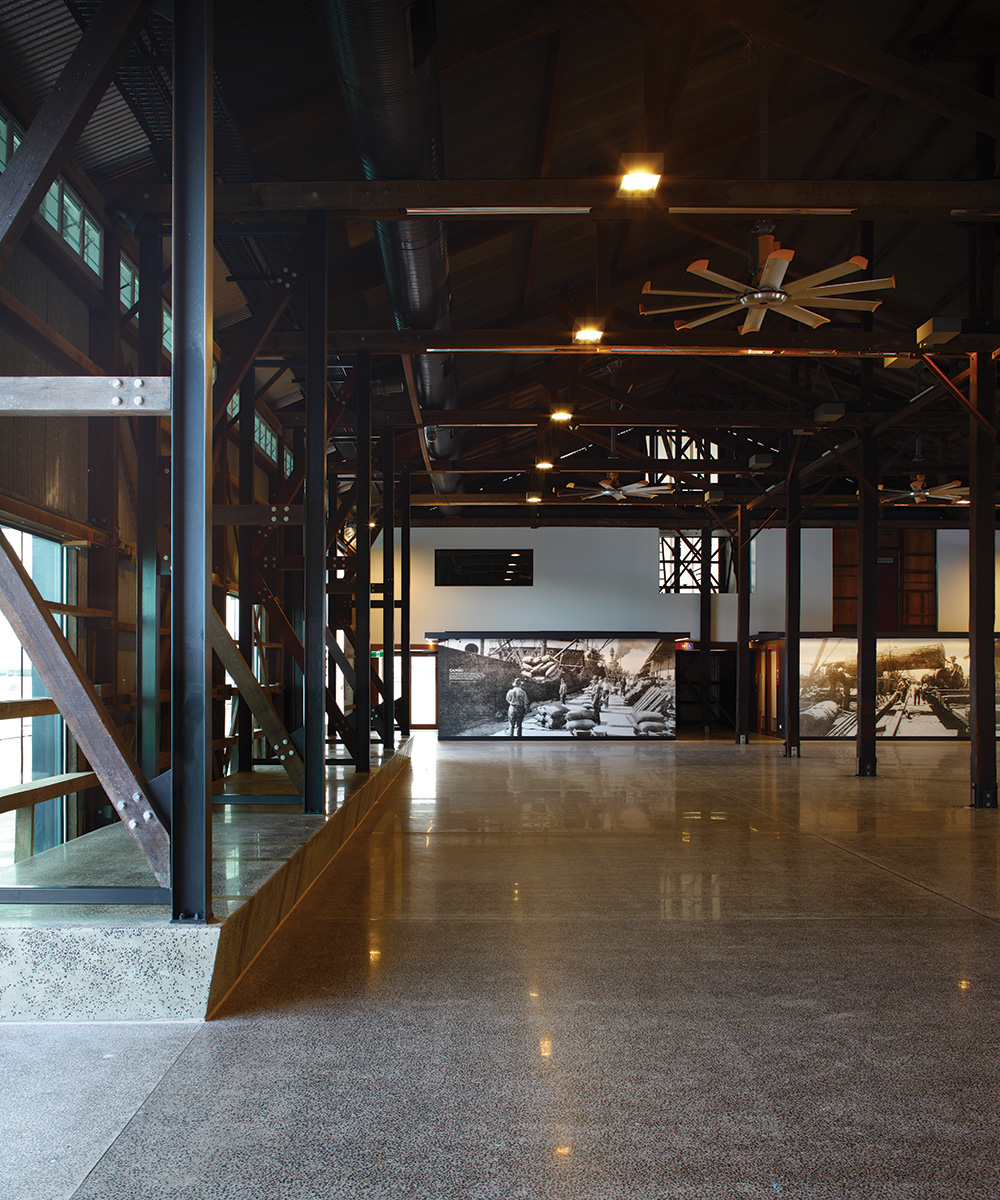 | | |
| --- | --- |
| Client | Ports North |
| Contractor | Hutchinson Builders |
| Joint Venture | Arkhefield + Total Project Group |
| Scale | 1,300m² |
AIA National Lachlan Macquarie Award for Heritage Architecture
Australian Institute of Building Professional Excellence Award Commercial
Engineers Australia Award Project of the Year, Cairns Region
National Trust Queensland John Herbert Memorial Award: Most Outstanding
National Trust Queensland Gold Heritage Award for Heritage Conservation
CCAA Public Domain Awards – Commendation for Public Precincts
Far North Qld Master Builders Award Refurbishment & Renovation
AIA Queensland Don Roderick Award for Heritage Architecture
AIA Far North Queensland Eddie Oribin Building of the Year
AIA Far North Queensland Regional Commendation
Expertise - Transport + Infrastructure