Fitzgibbon Core
Apartments
Core Apartments is Arkhefield's third affordable housing development for Brisbane Housing Company and the first mid rise development to be completed in the Urban Land Development Authority's Fitzgibbon Chase subdivision.
As a catalyst development within the higher density designation of the subdivision, the buildings set a benchmark for mass, bulk, scale and quality of neighbouring sites whilst remaining within the tight construction budget.
The development consists of 64 units arranged in a "donut" shape, orientated towards the roads and public spaces protecting the common spaces from the railway corridor. The accommodation is a mixture of studio, 1, 2 and 3 bed units with each benefiting from a north or east facing external space, effective cross ventilation and good natural light.
The architecture is robust and playful, with colour playing an important part in identifying individual units and creating a recognizable address for tenants. Intricate laser cut screens emulating the branches of the bush land surrounding the site have been introduced at the building entries whilst a robust arrangement of metal sheets has created visual interest for passing trains along the railway corridor.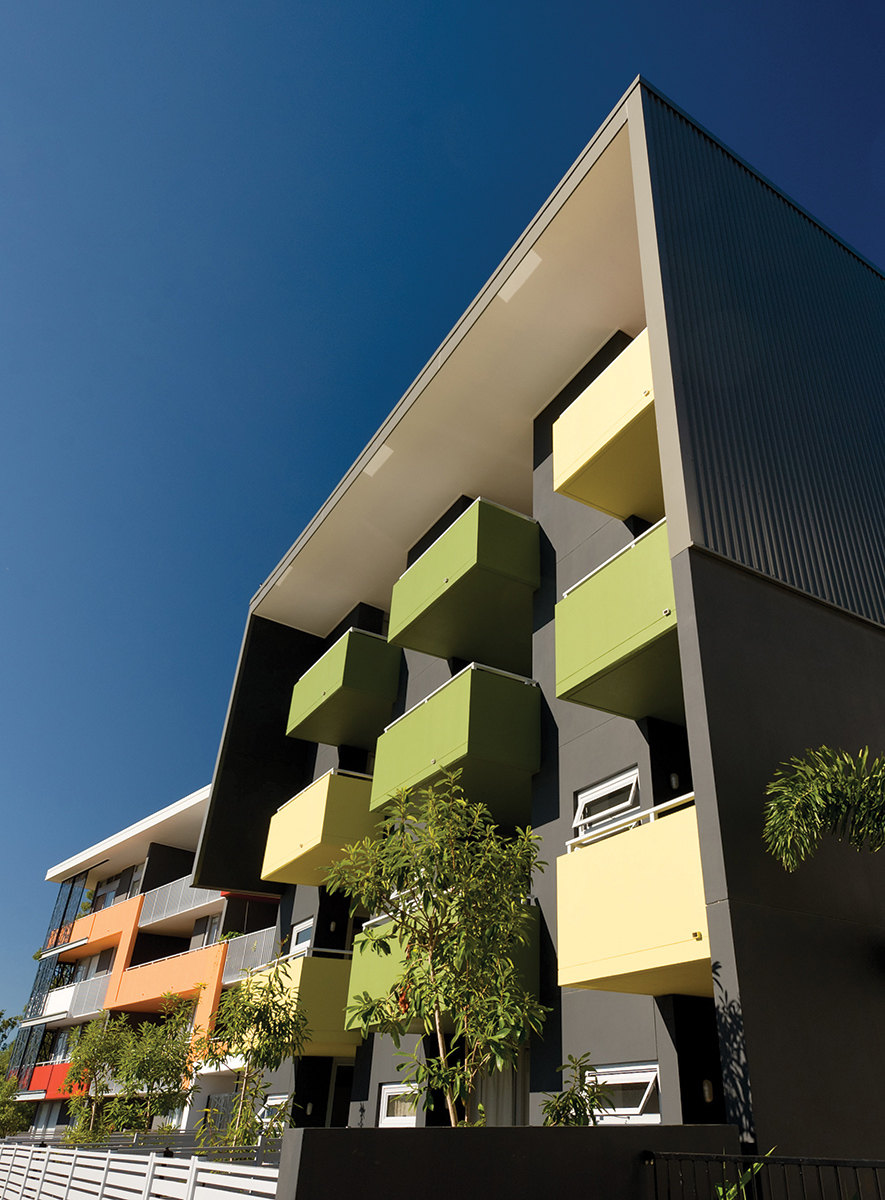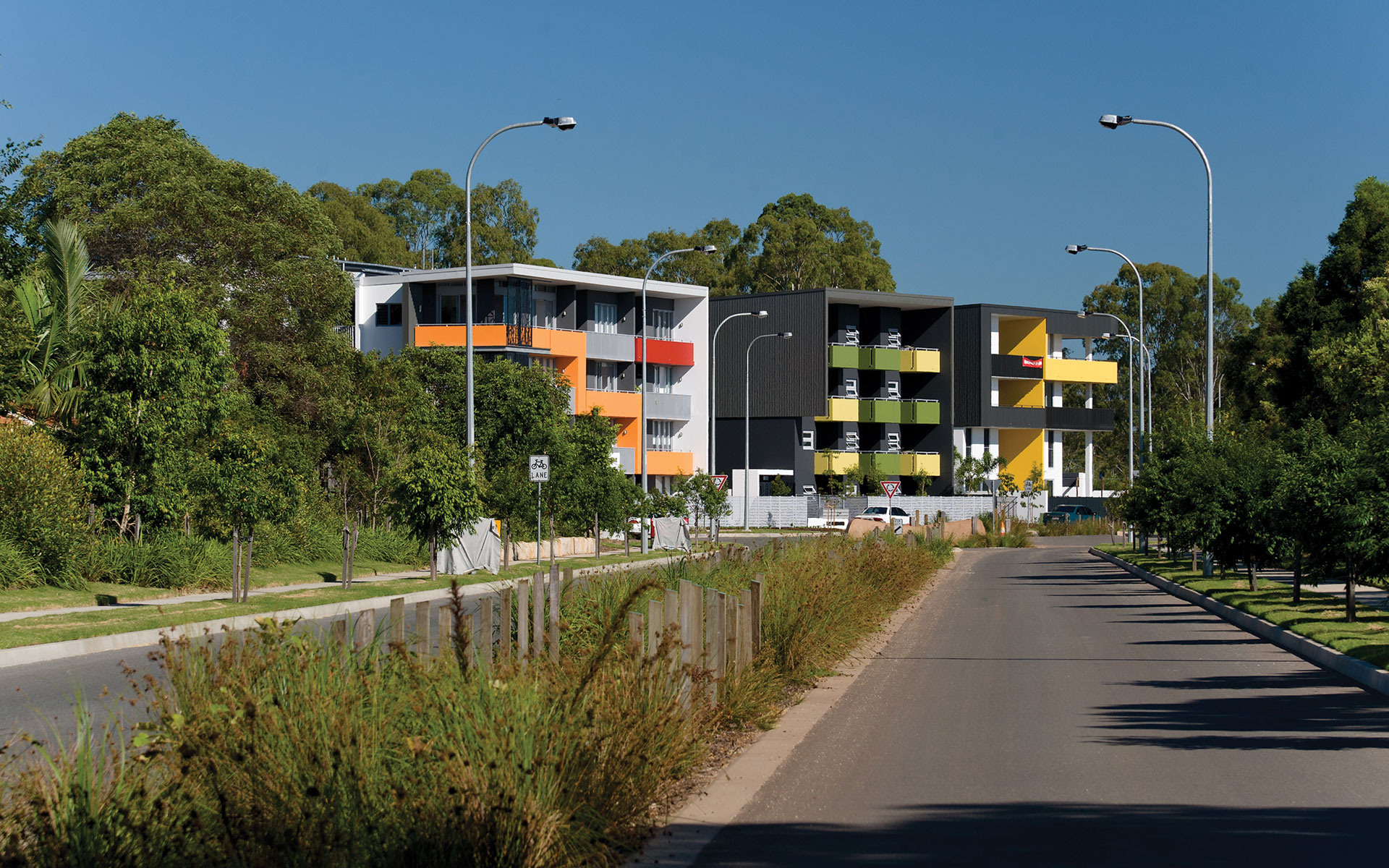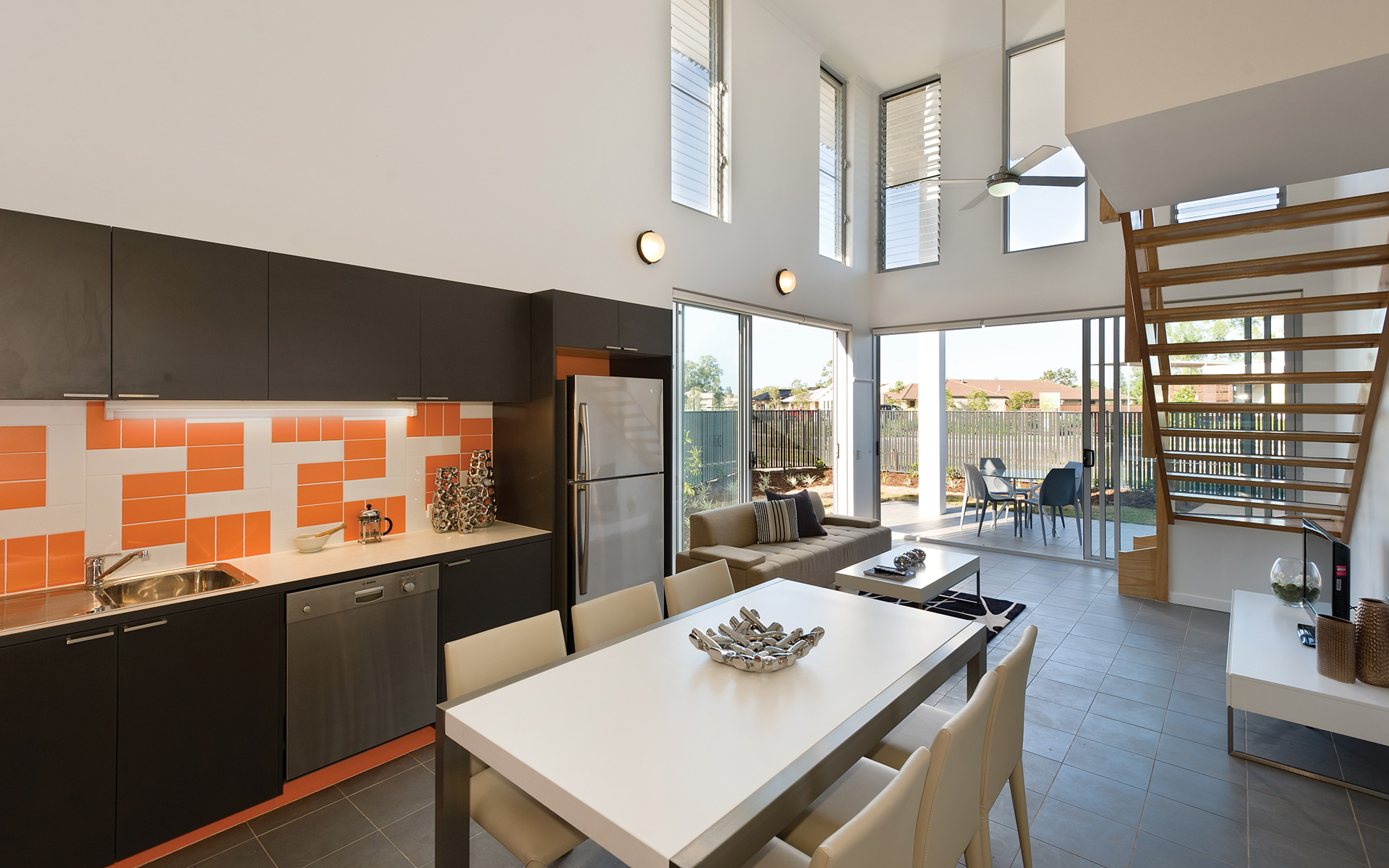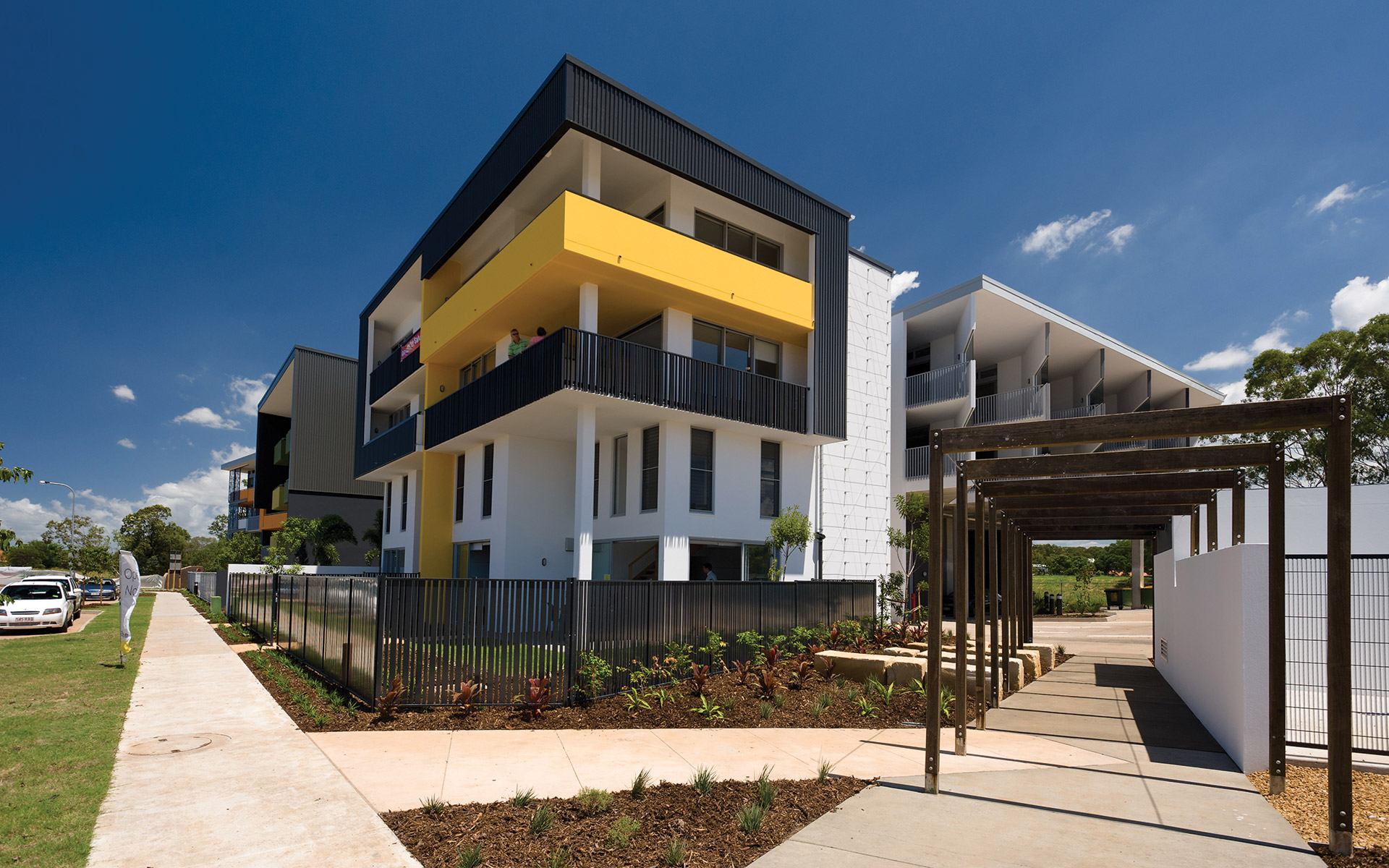 Brisbane Housing Company values design and understands its capacity to improve lives. A focus on responding to need—and not to markets—has allowed its architects to explore innovative and flexible ways of living, and to challenge accepted norms. BHC responds [to challenges] by understanding their clients, being responsive house managers and by trusting architects to understand their vision and create places where people can live well.
AIA Award Citation
Client
Brisbane Housing Company
Contractor
FK Gardner and Sons
Scale
4,300

m

²

Product
64 Apartments
AIA Brisbane Regional Commendation - Multiple Housing