New World City Design Guide
Buildings that Breathe
Arkhefield in collaboration with Brisbane City Council and Urbis prepared the New World City Design Guide: Buildings that Breathe to provide a shared vision for achieving subtropical building design in Brisbane.
As an initiative of the City Centre Master Plan 2014, the non-statutory guide provides an overarching vision for new high-density buildings and design benchmarks for architects, planners, developers, property professionals and the broader community.
The Design Guide is a multi-dimensional tool for creating good subtropical architecture. Illustrating best-practice examples and easy-to-understand design elements, it will ensure each individual building in the city is incrementally contributing to best practice outcomes in terms of the public, cultural and sustainable quality of our city.
The ultimate benefit of the design guide will be the cumulative effect of numerous subtropical buildings being erected across the city over time to create a subtropical cityscape that is recognised and respected nationally and internationally.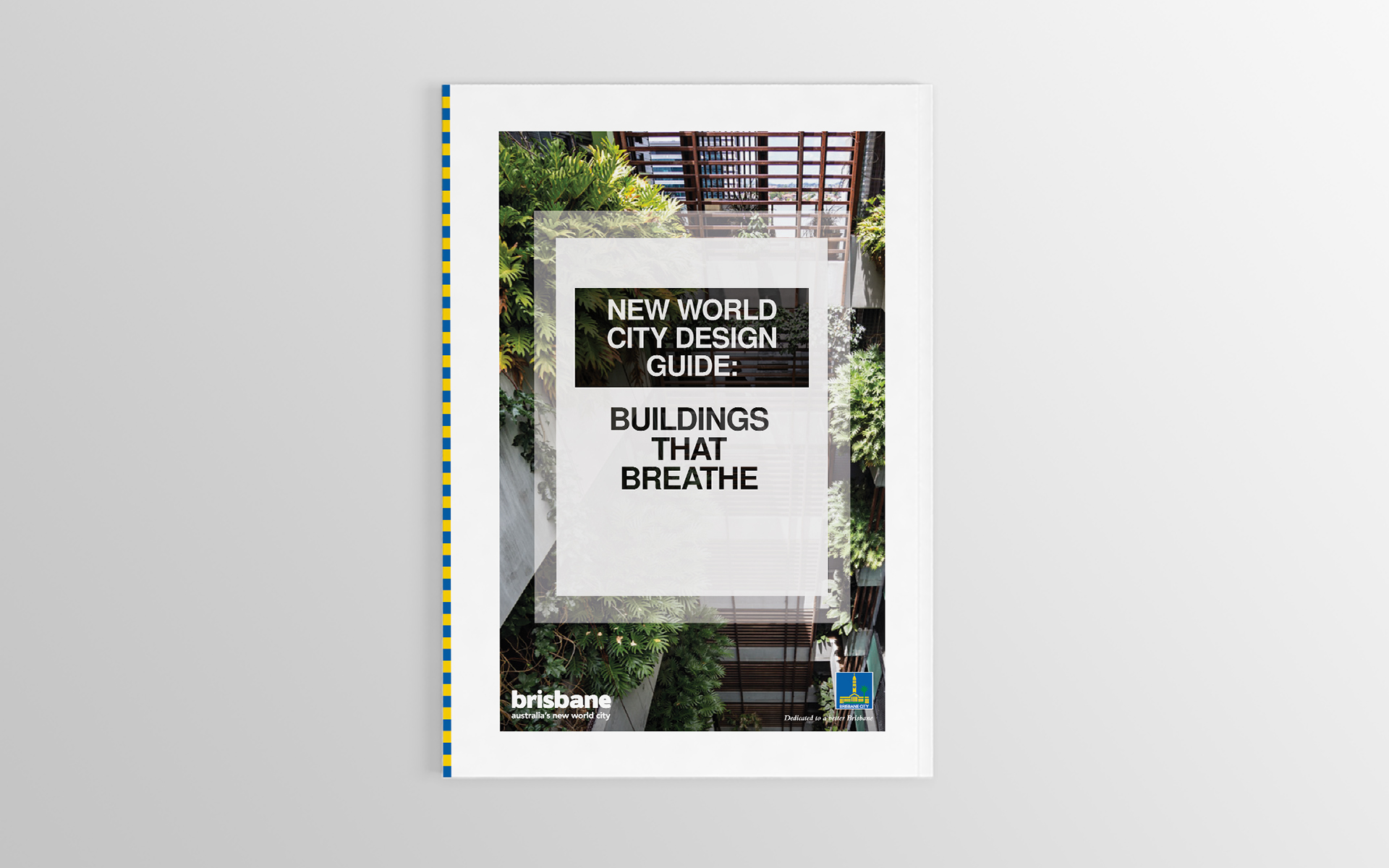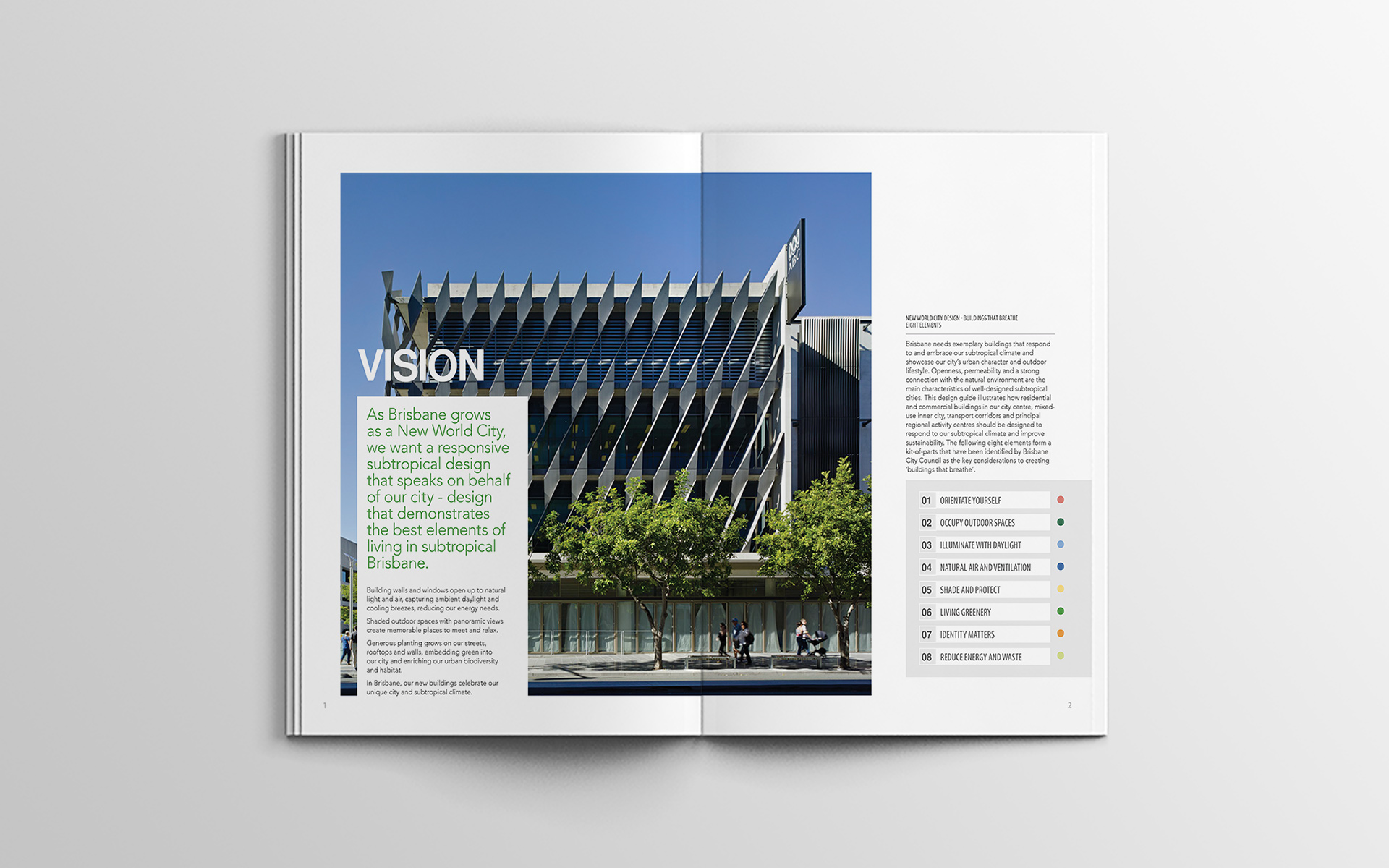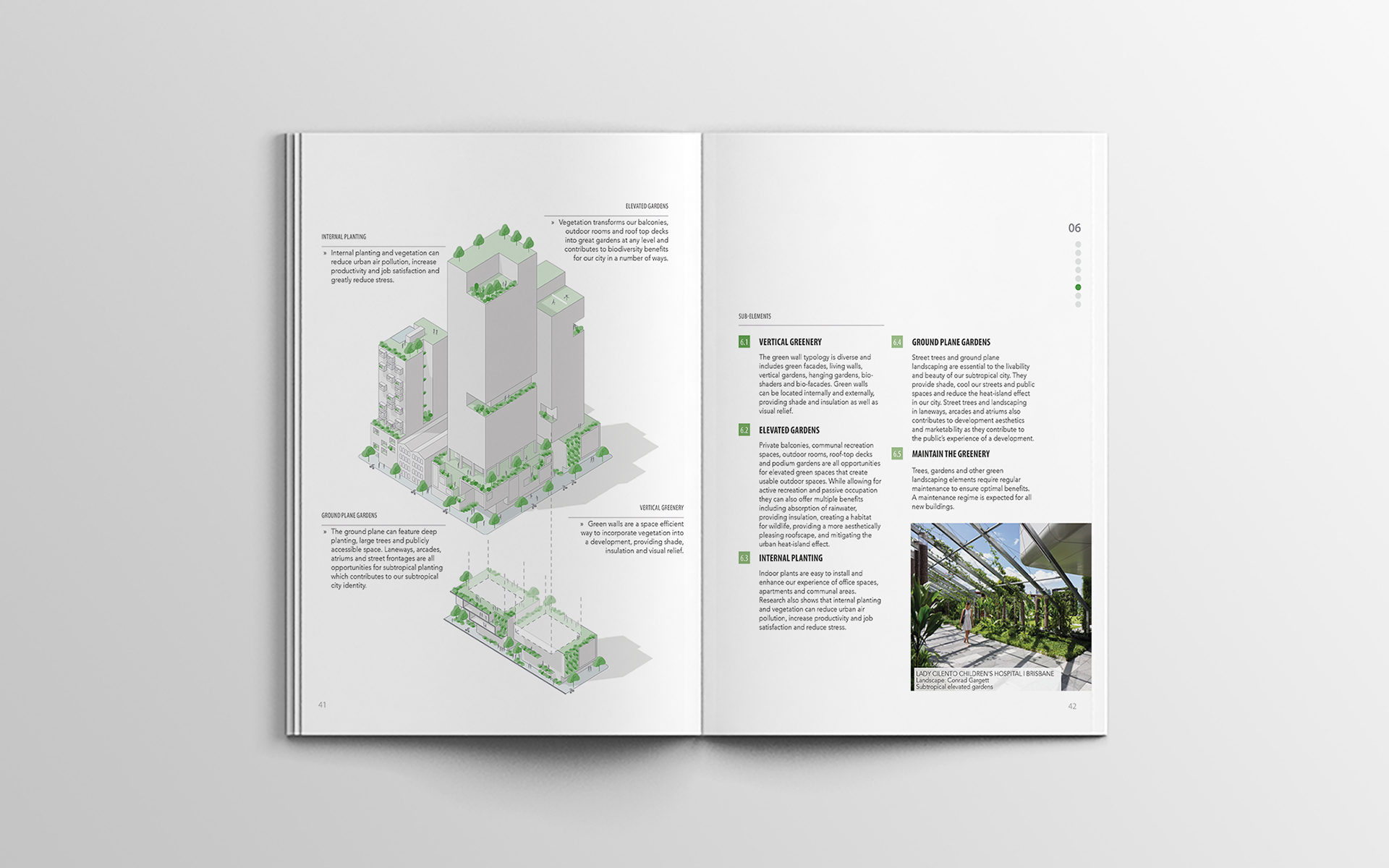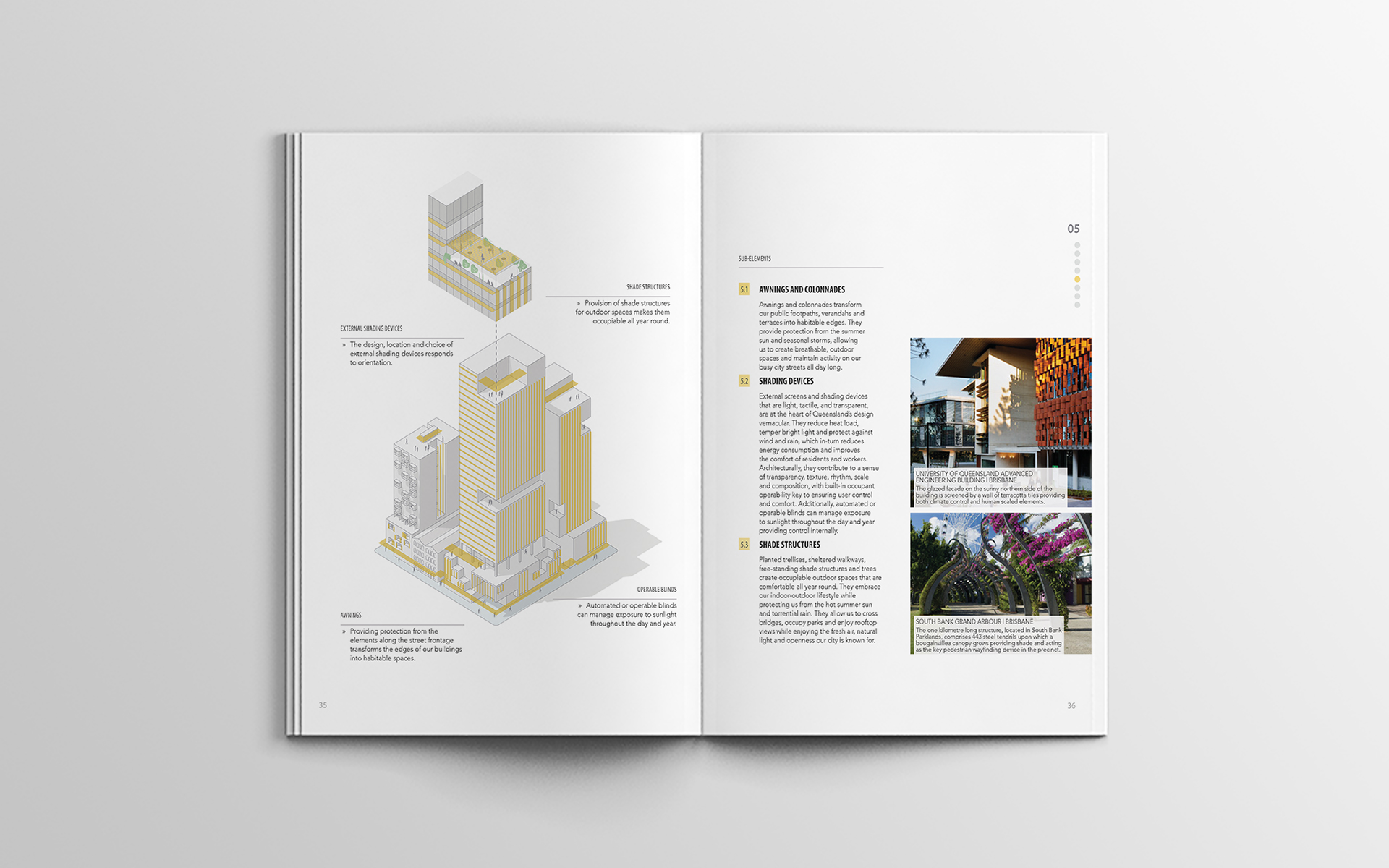 Brisbane is a thriving New World City with a subtropical climate enhancing our lifestyle. As our city grows, we have the opportunity to shape our city's future in a way which embraces our distinctive climate and architectural traditions. This guide will encourage new development to contribute to our architectural and landscape design to create an enviable urban environment that attracts investment and tourism, celebrates our lifestyle and stimulates economic activity.
Lord Mayor Graham Quirk
| | |
| --- | --- |
| Client | Brisbane City Council |
| Joint Venture | Arkhefield + Urbis in Partnership with Brisbane City Council |
AIA Qld State Award for Sustainable Architecture
AIA Qld State Commendation for Urban Design
Expertise - Master Planning