The client brief was to create "a house that looks like anything but a house".
A strong statement has resulted in a strong aesthetic form, encapsulating a comfortable family home and dynamic gathering space to provide seclusion in a bustling city fringe suburb.

Oxlade House explores the idea of a singular extruded graphic form defined by its roof structure. The design optimises the long, narrow site; addressing the aspect rather than the street.
A sloping concrete rear wall and articulated steel roof embraces transitional internal spaces, while the northern frontage seamlessly extends and opens to the external living spaces.
This is a family home that is as private as it is distinctive, as comfortable as it is efficient, as dynamic as it is pragmatic—and anything but just another house.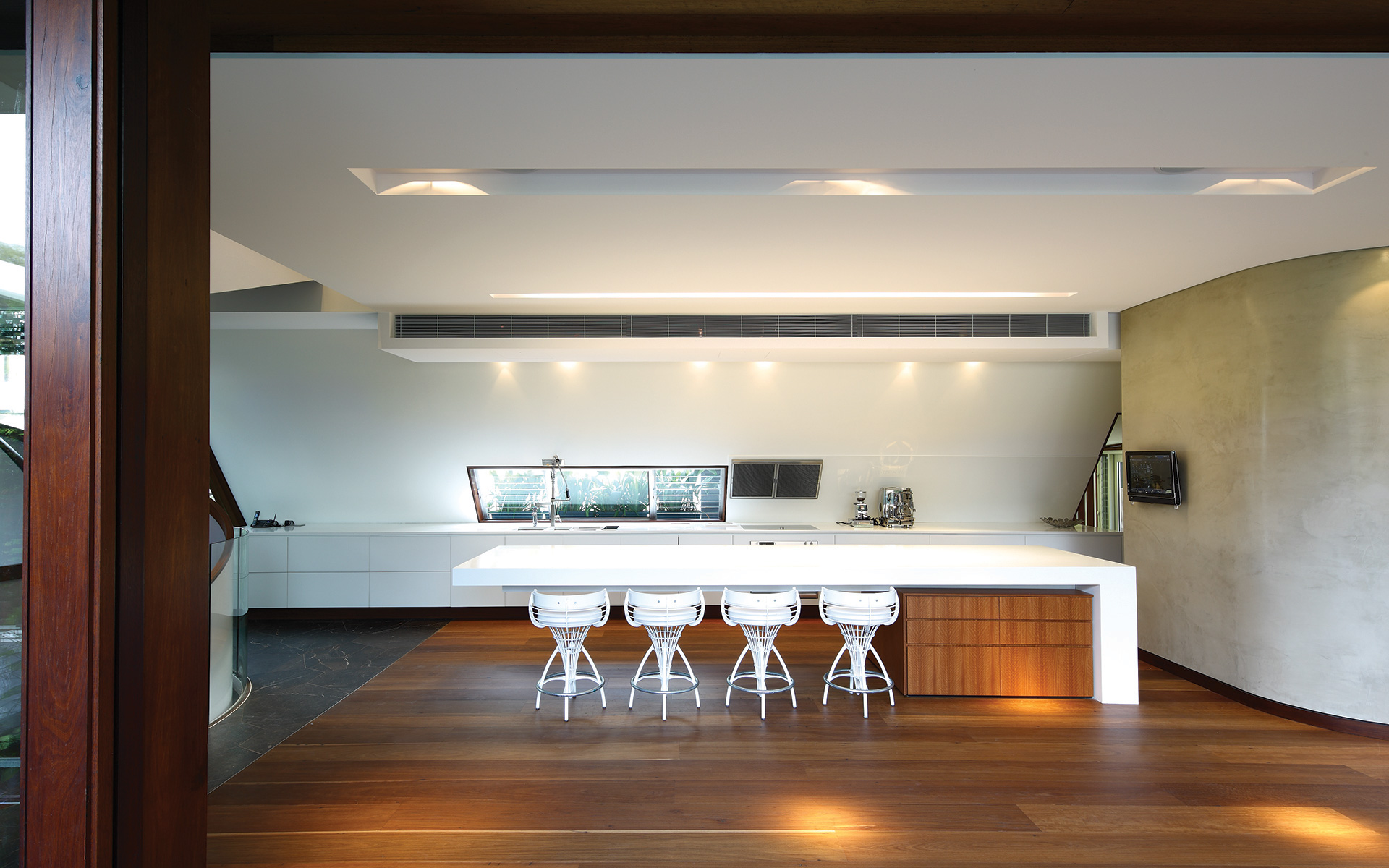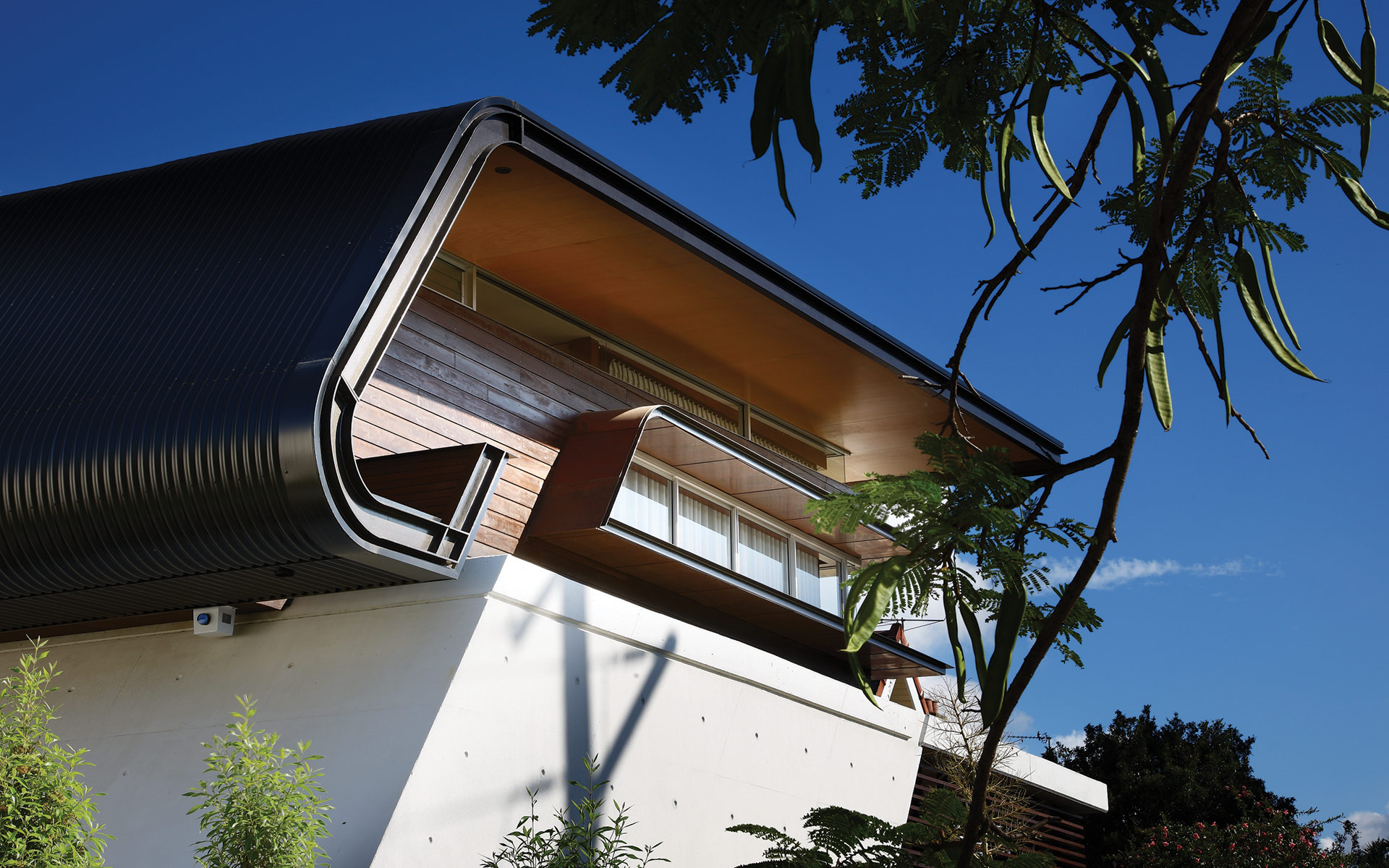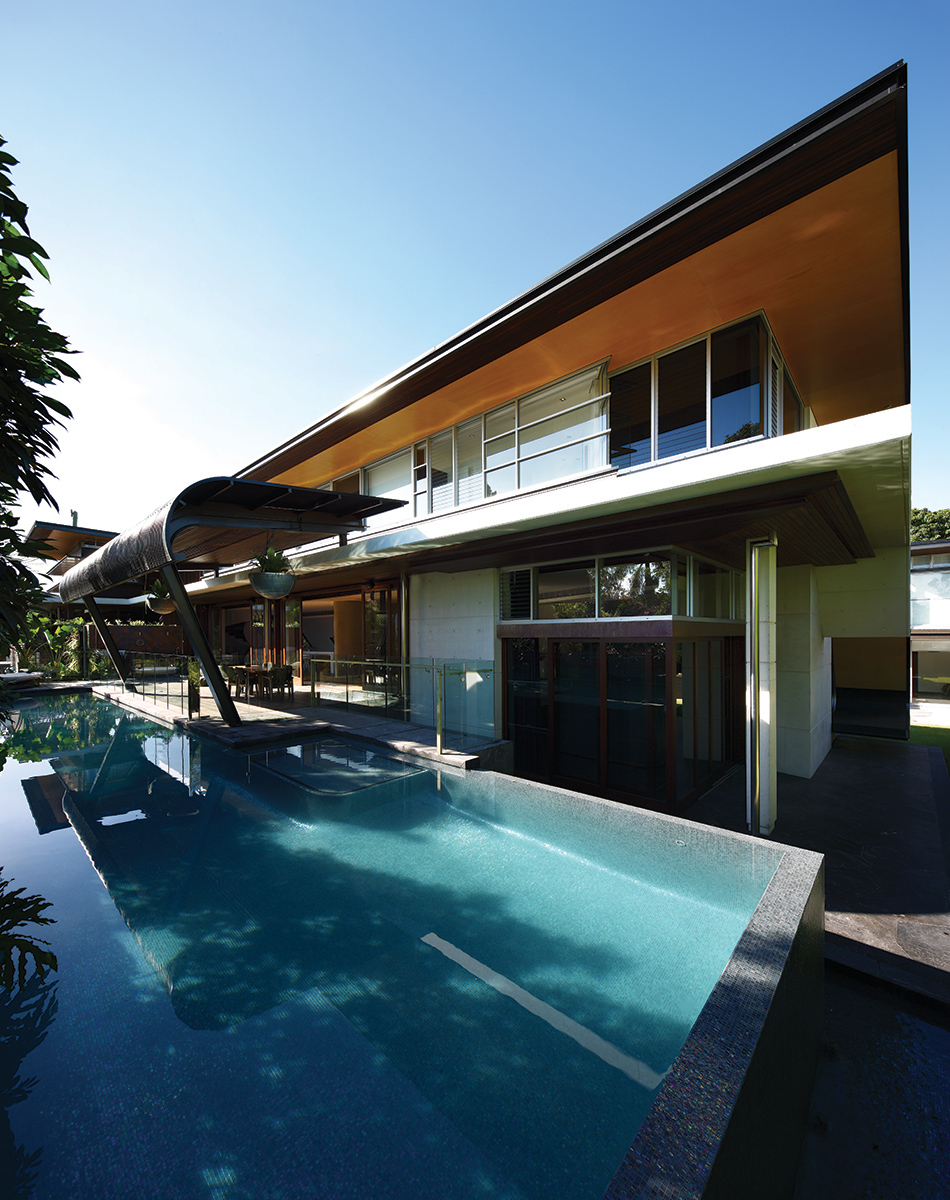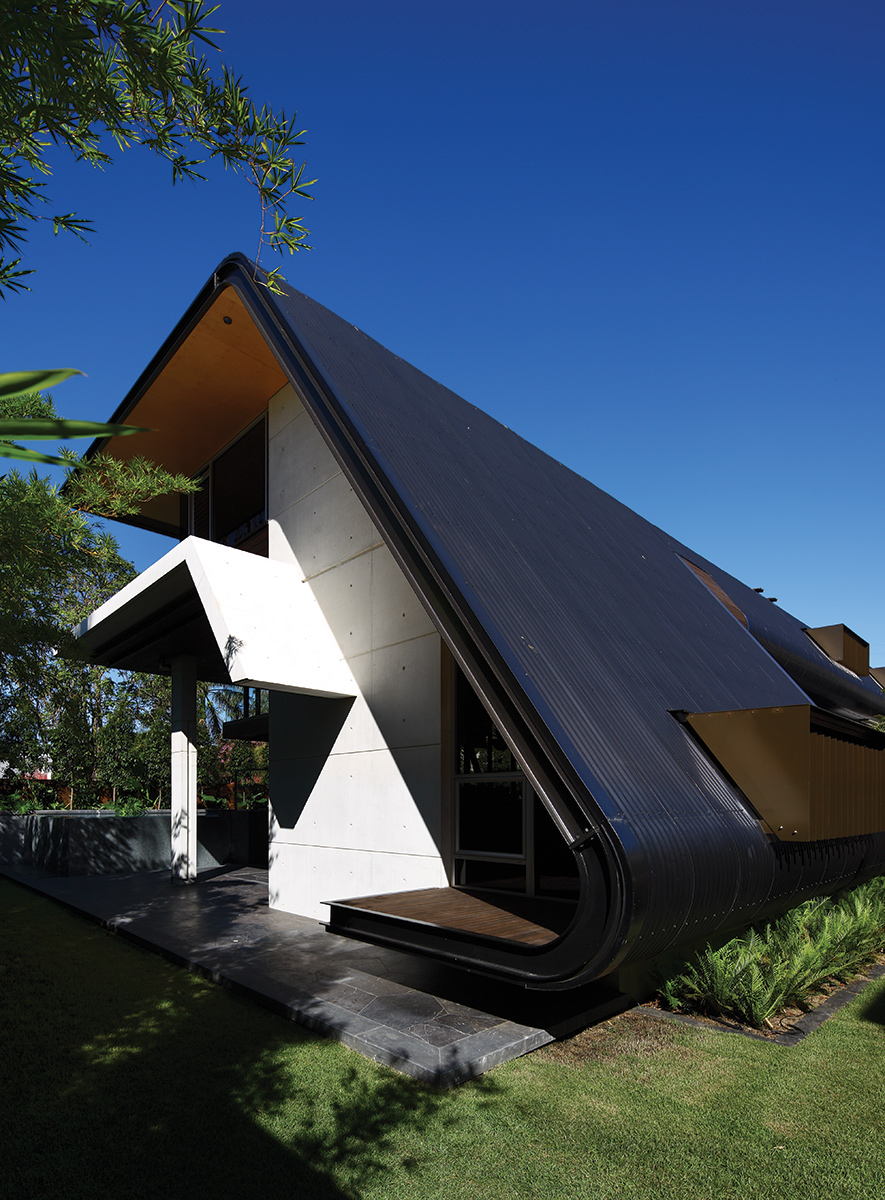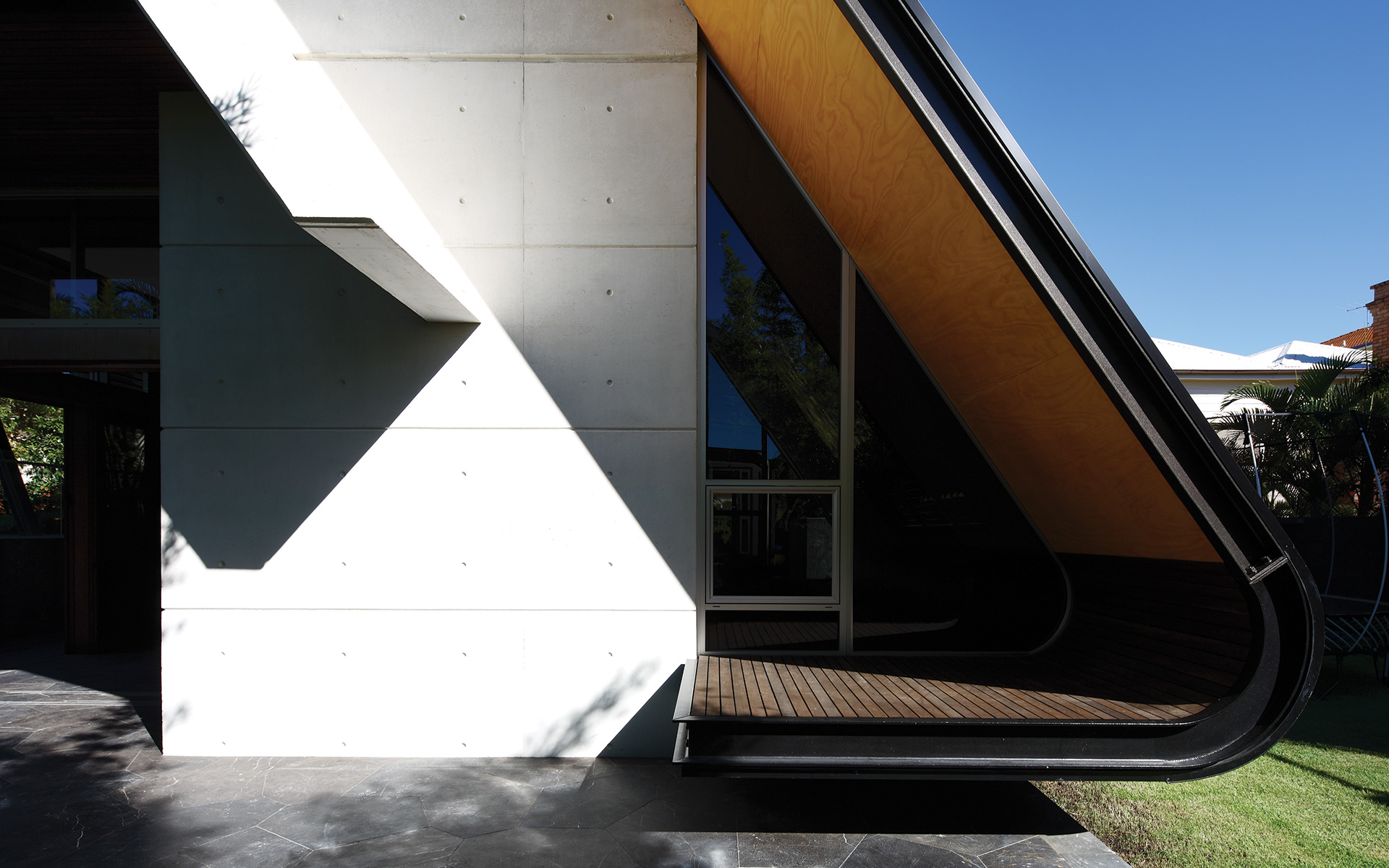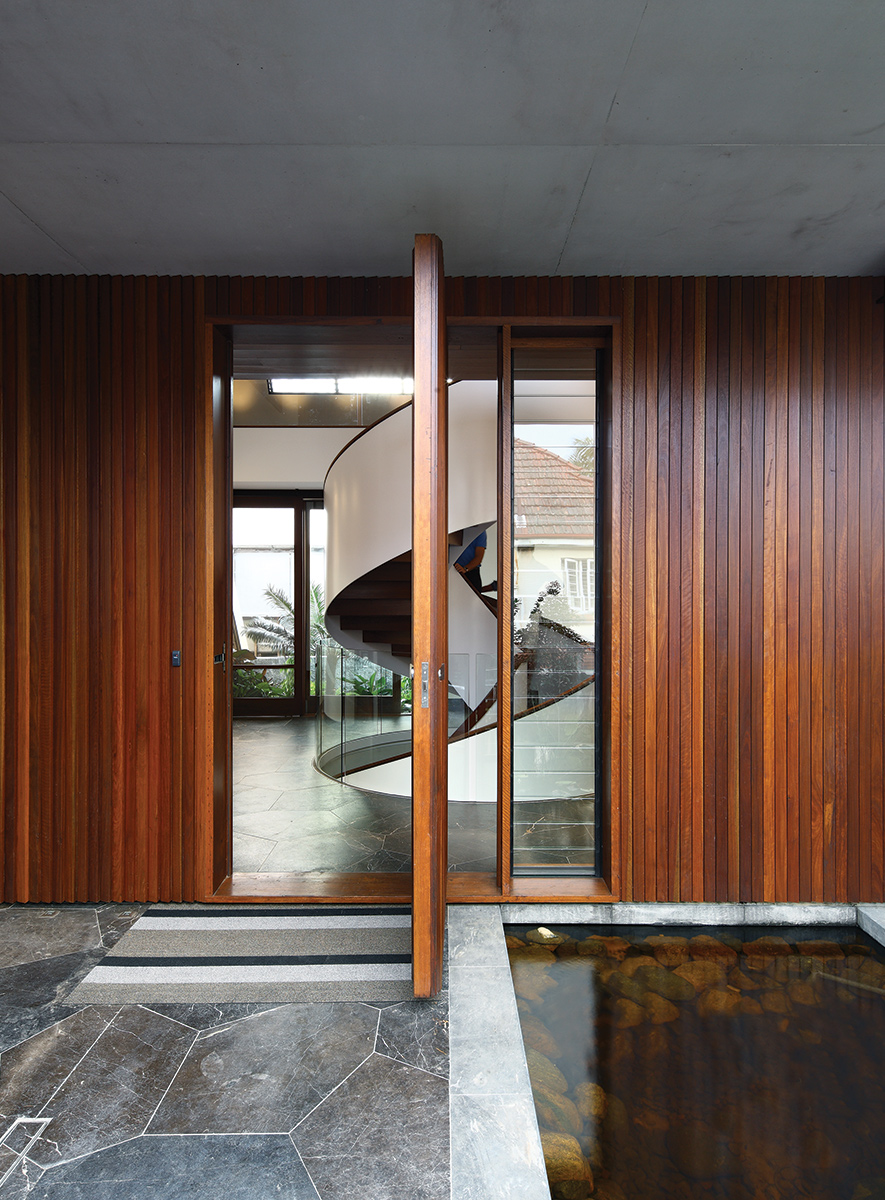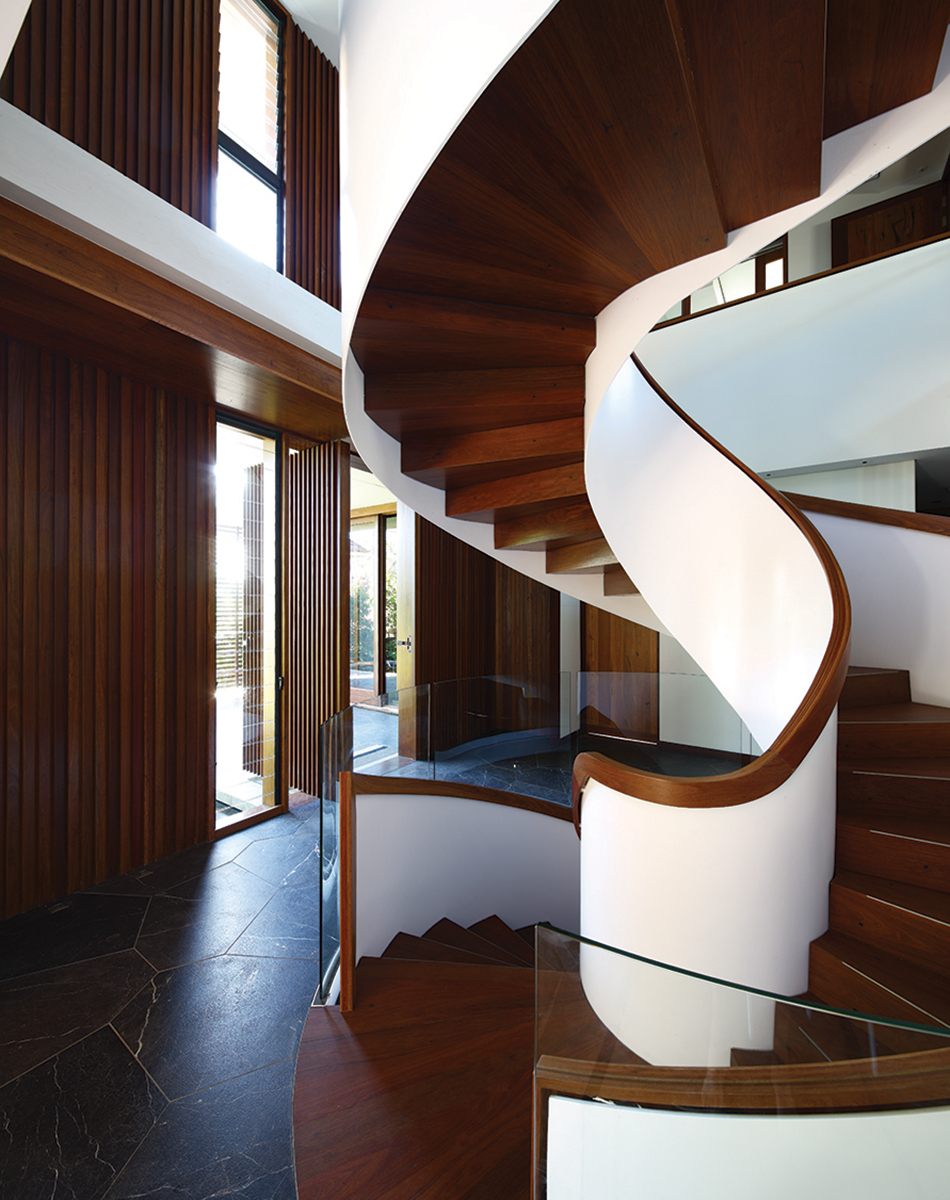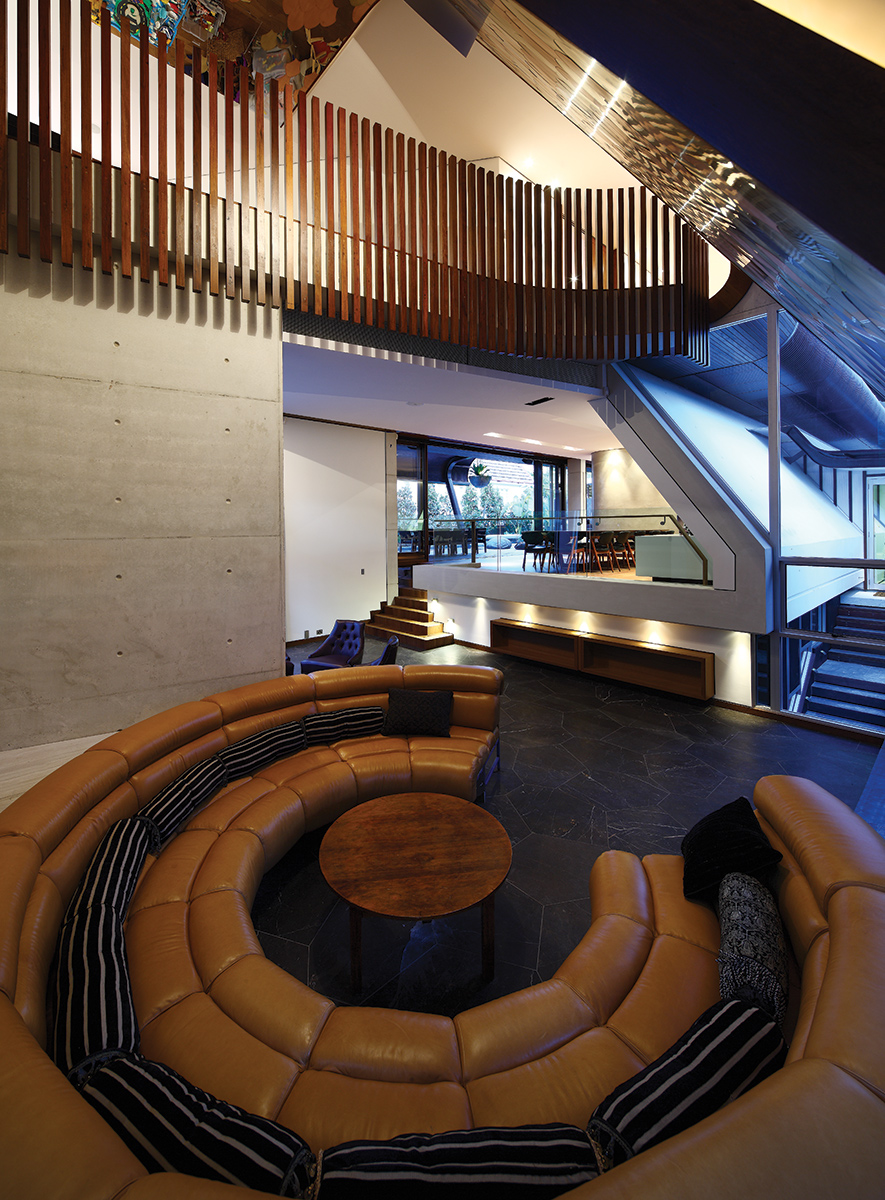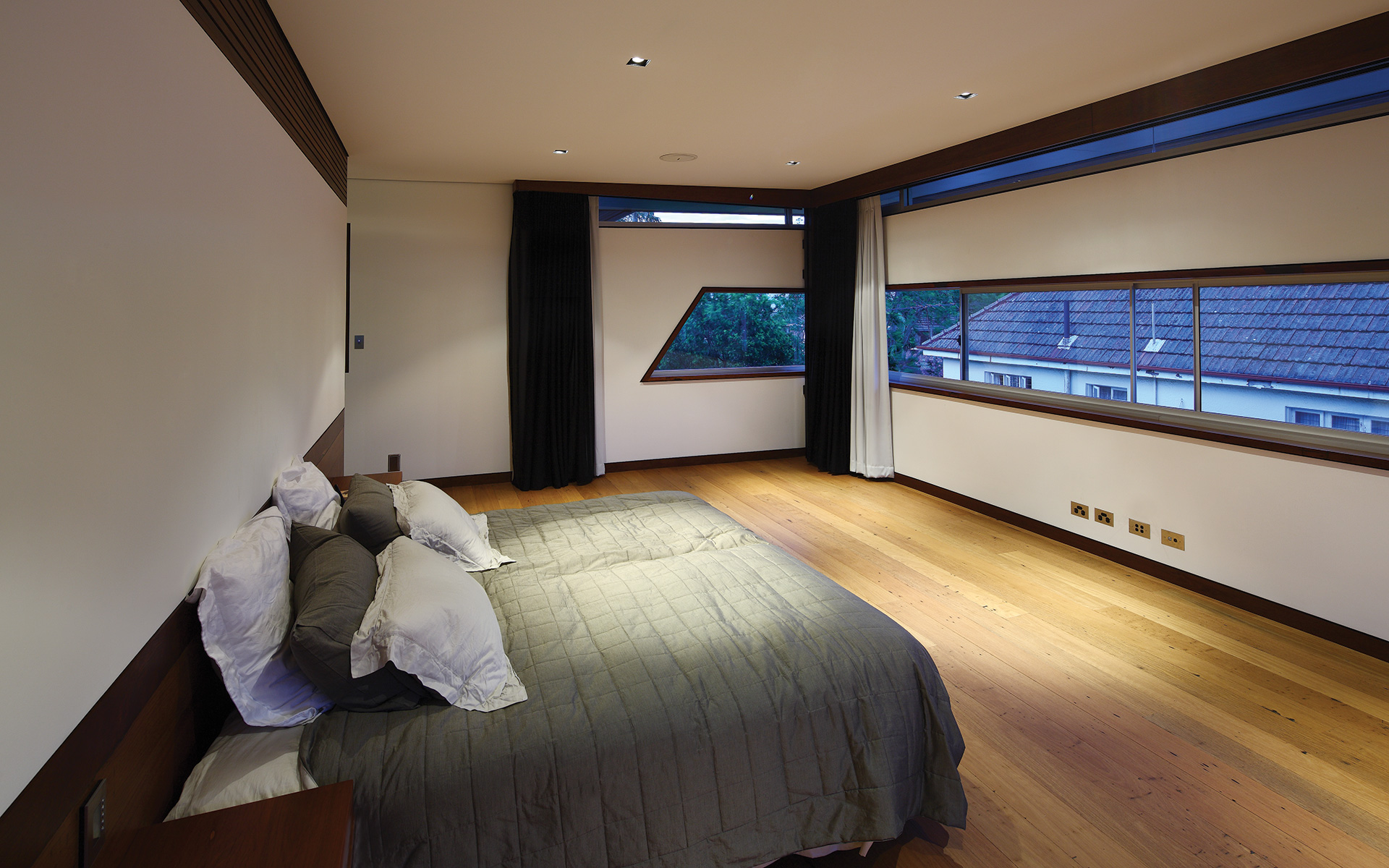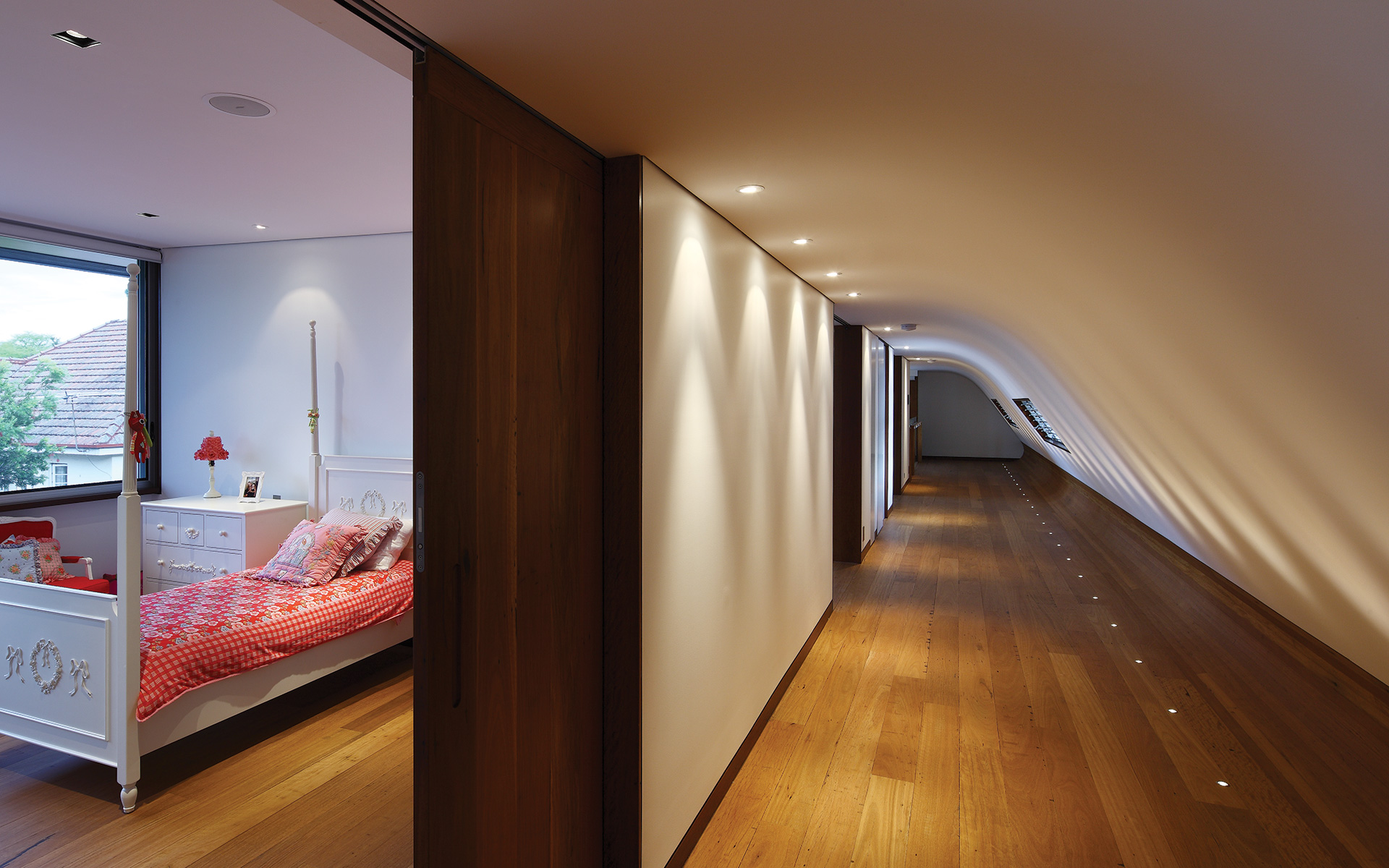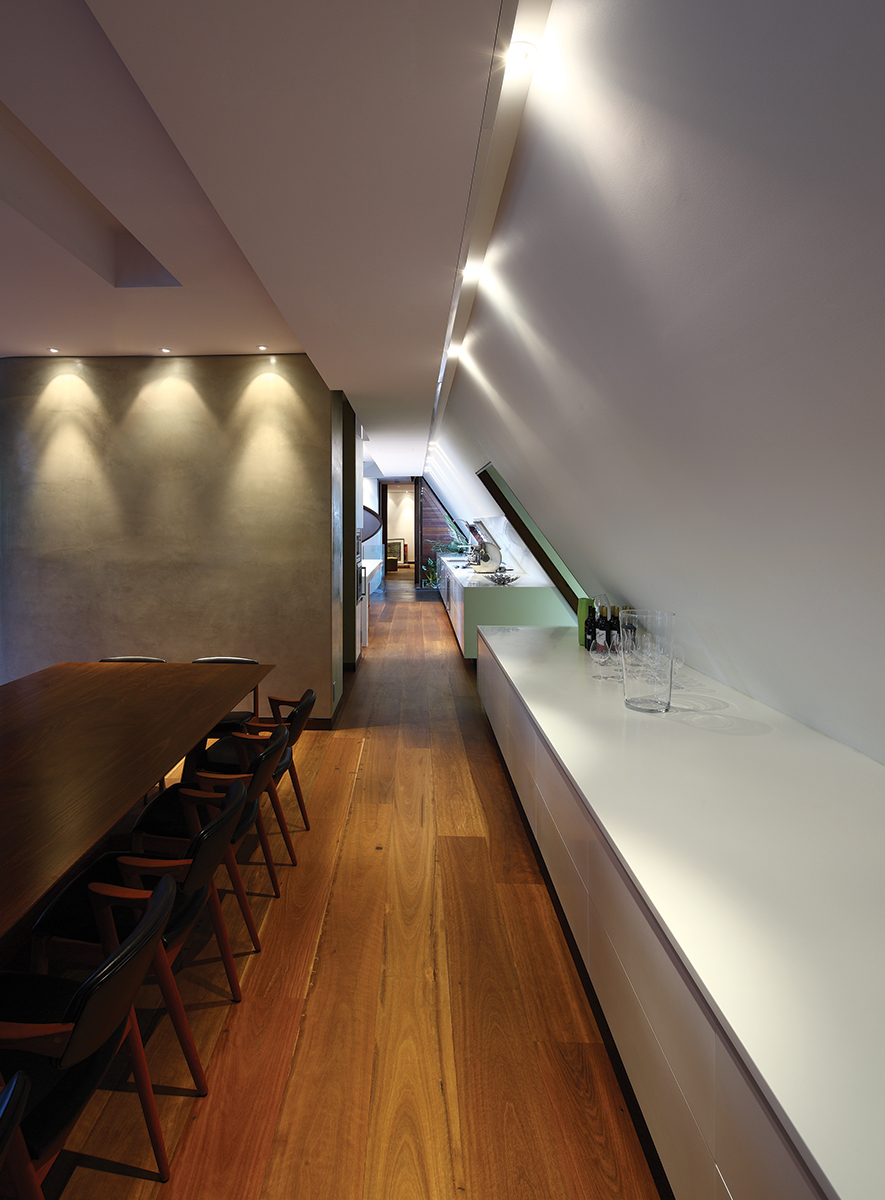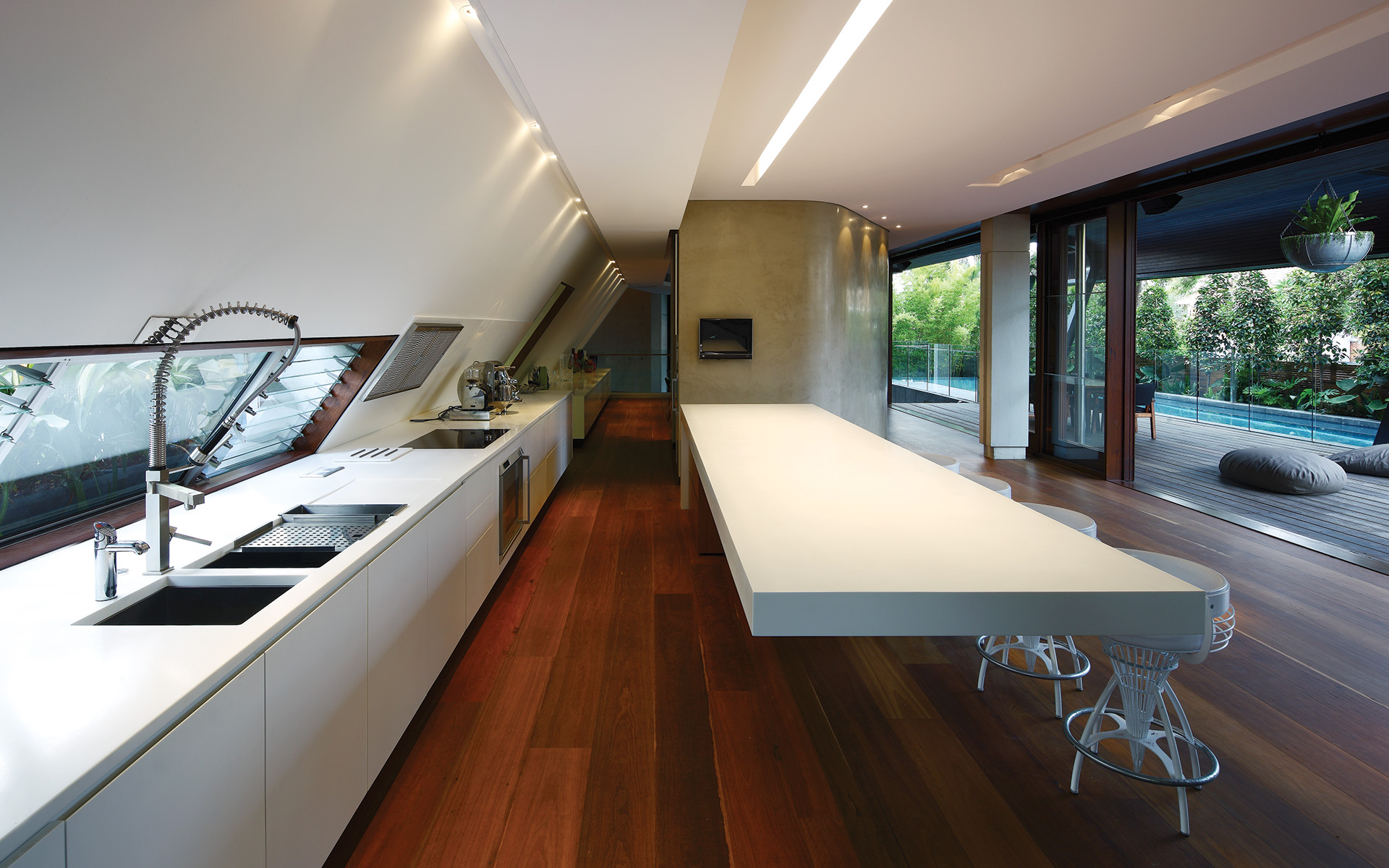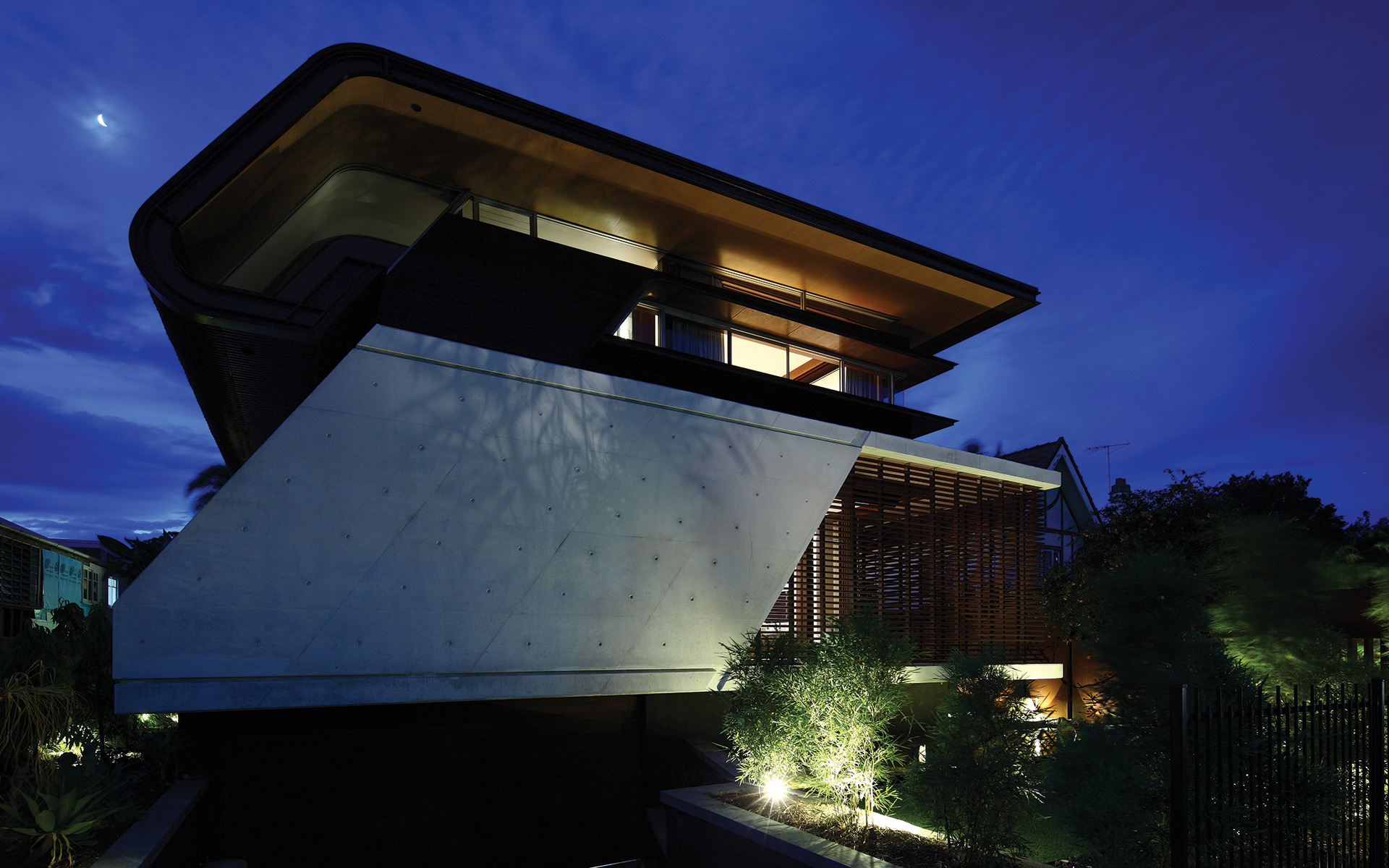 Inside, the white walls and timber accents of the home meet in perfect poetry in the central round staircase.
Ben Morgan, Editor, Habitus Living Online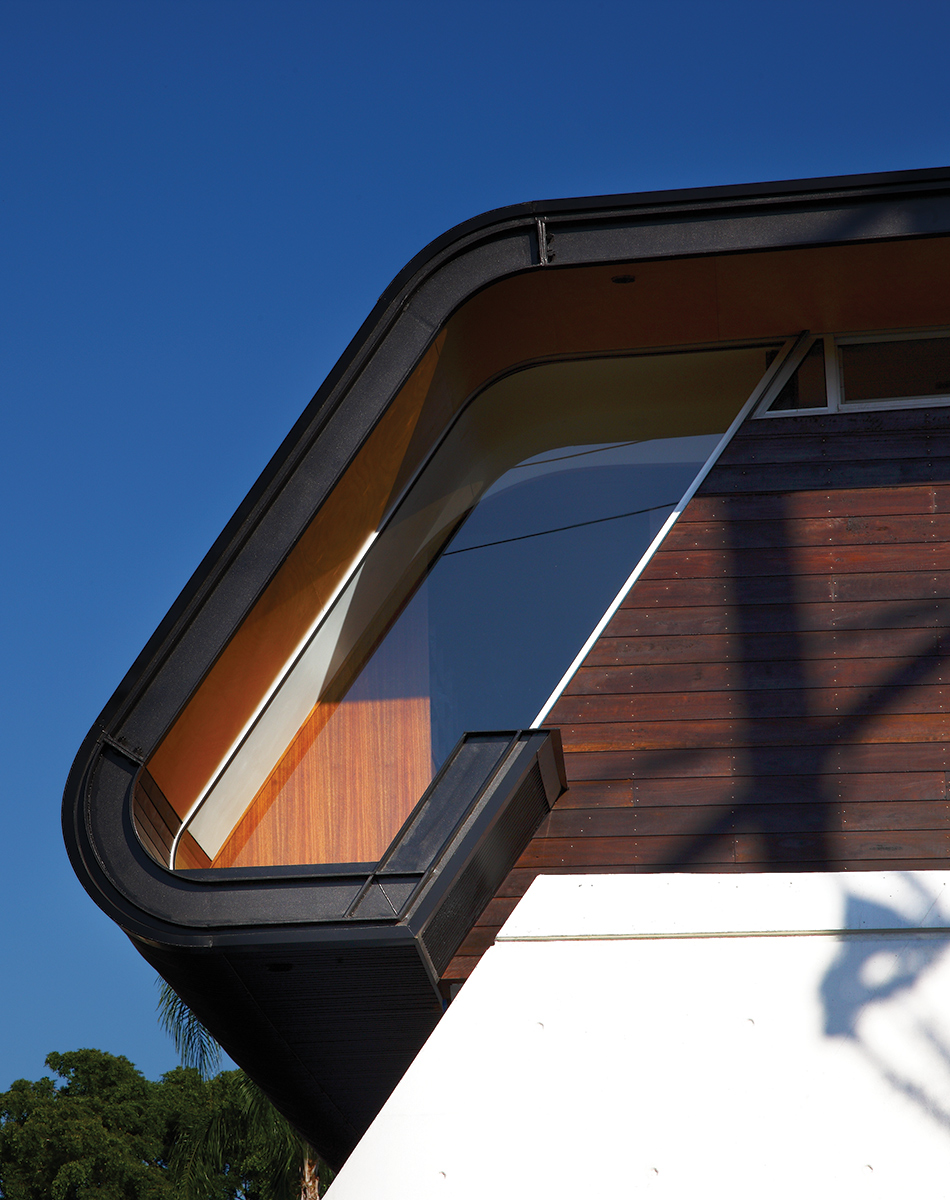 Location
Brisbane
Scale

500m² New Build

4 Bed, 4 Bath, 2 Study + Family Room

Contractor
By Client