The Student One on Wharf Street tower is one of three in the heart of the Brisbane CBD which offer premium student accommodation geared for learning.
The housing provides a student-centric experience that is unique in design and focuses on spaces where residents can relax, study, engage, shop, connect and play. Capturing 753 rooms over 40 levels the design responds to the brief for a tower that was safe and secure, compact, robust, fun and collaborative.
The façade expresses functionality to clearly distinguish the building from adjacent commercial and apartment buildings. Open recreation spaces are used to break the form vertically and were designed to blur the line between inside and outside, following the principles of sub-tropical design. The design is honest and playful and stands to represent the student accommodation typology and the Brisbane lifestyle.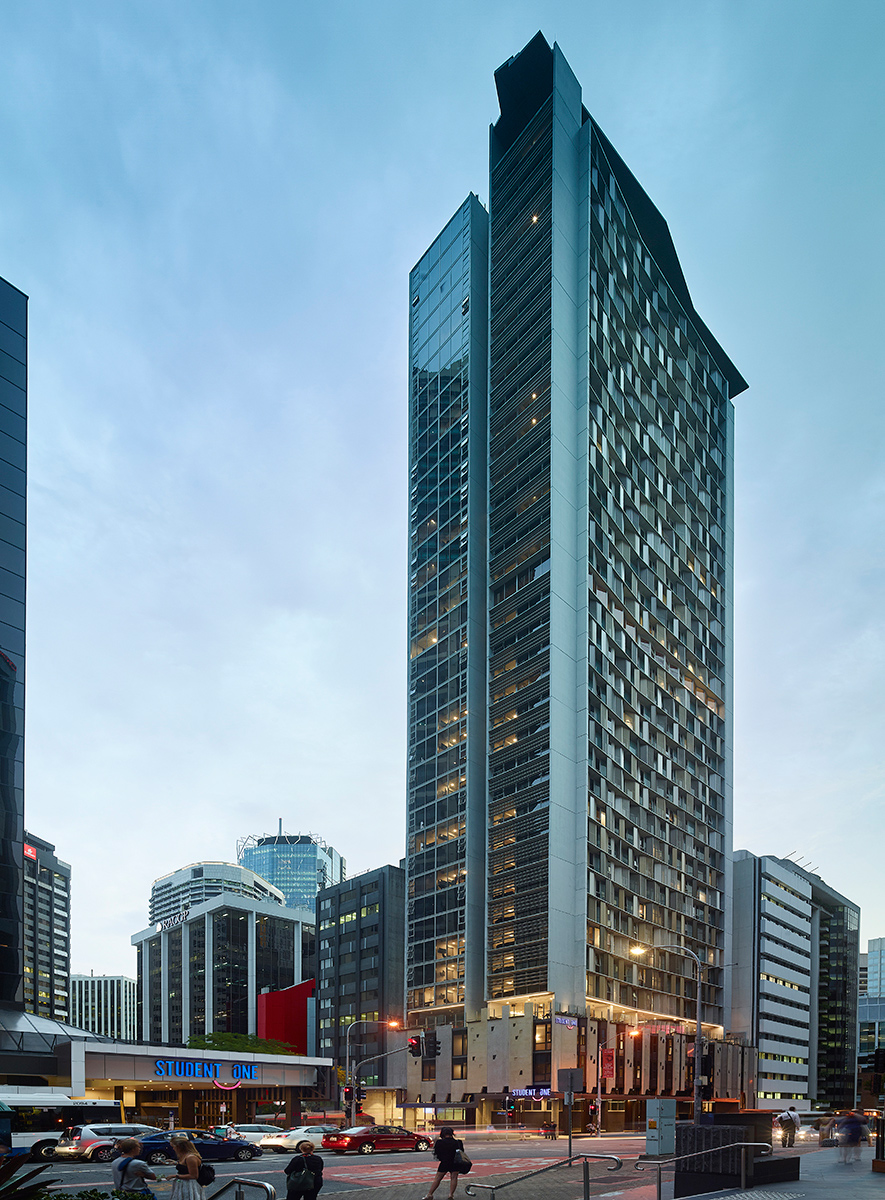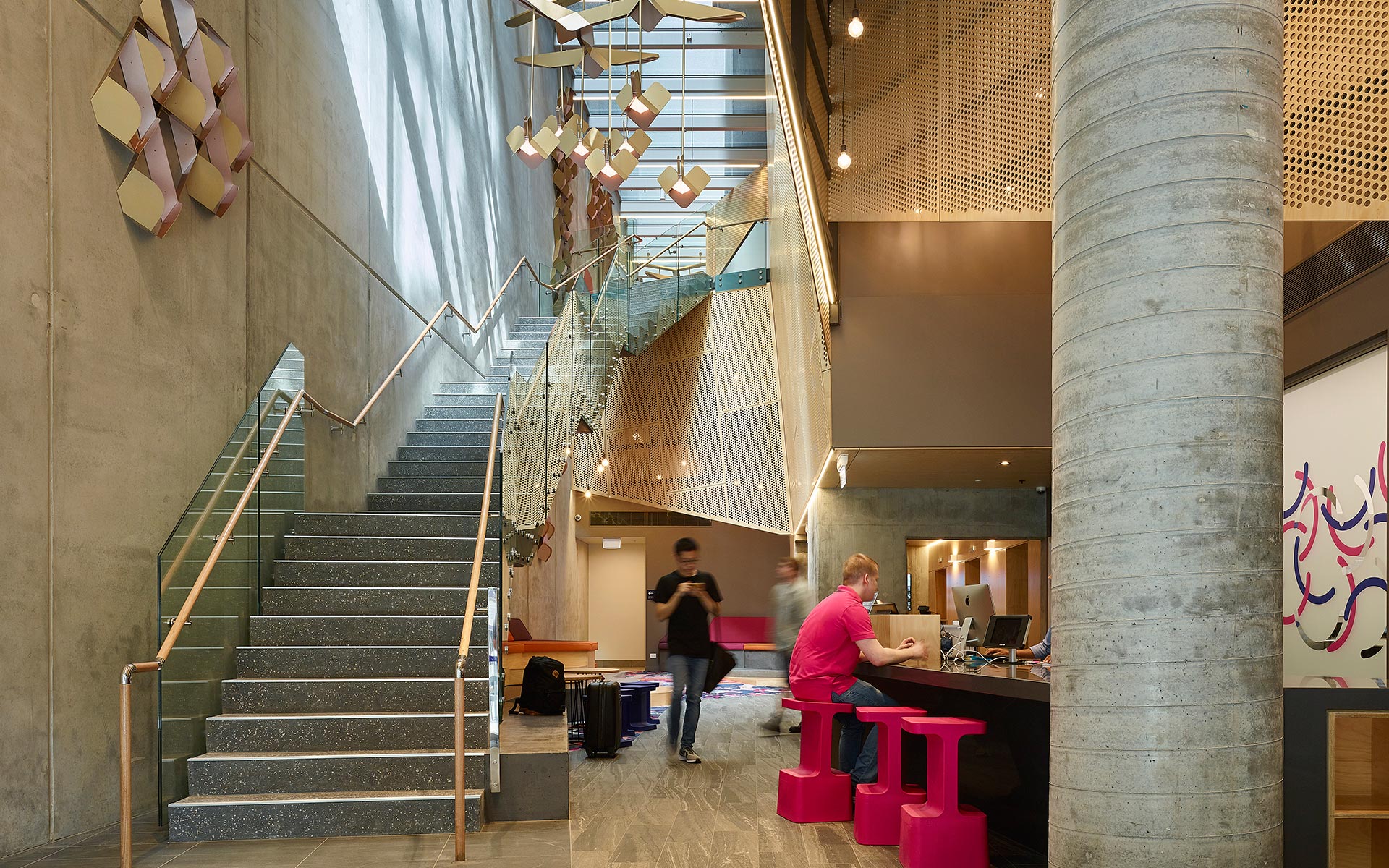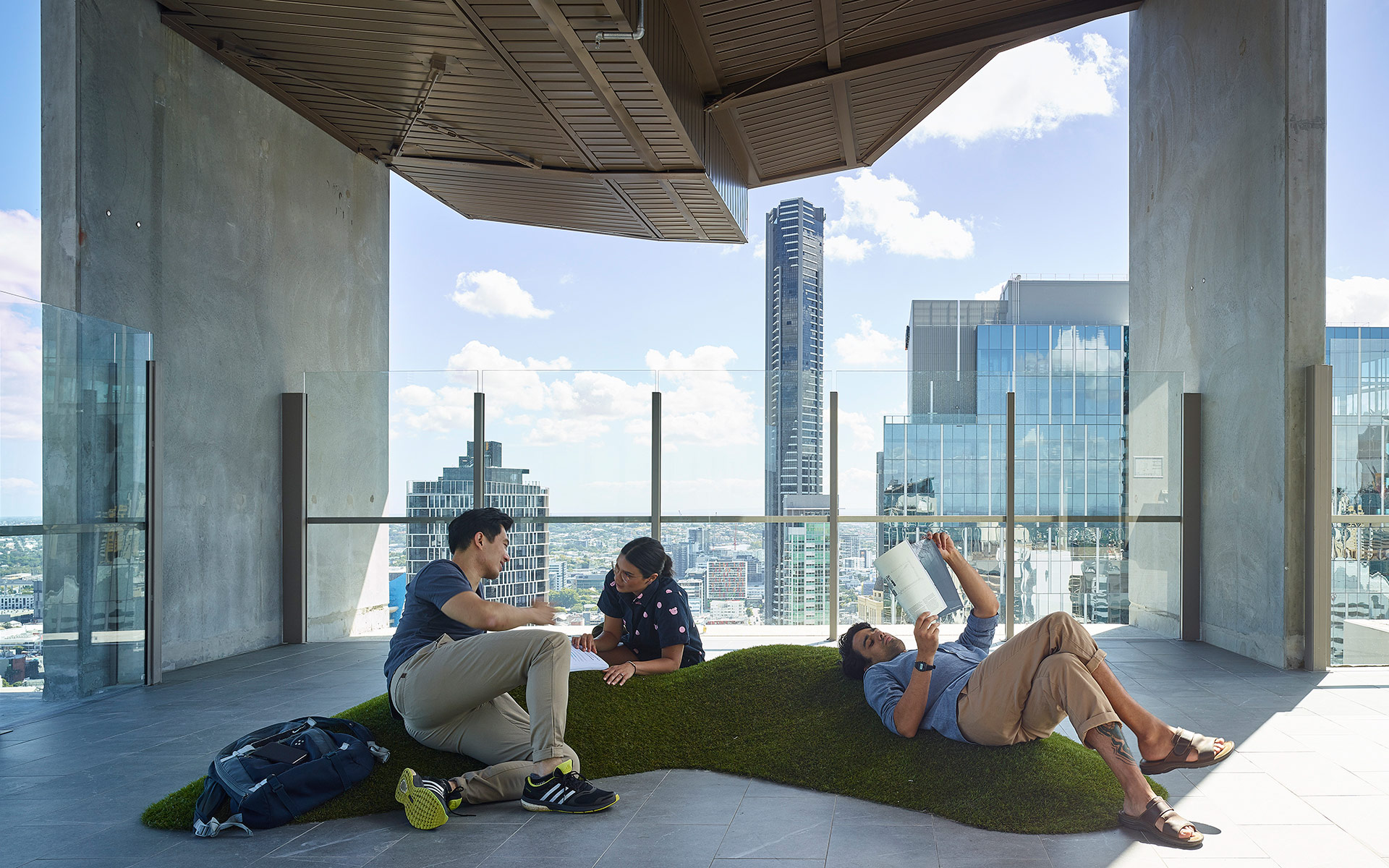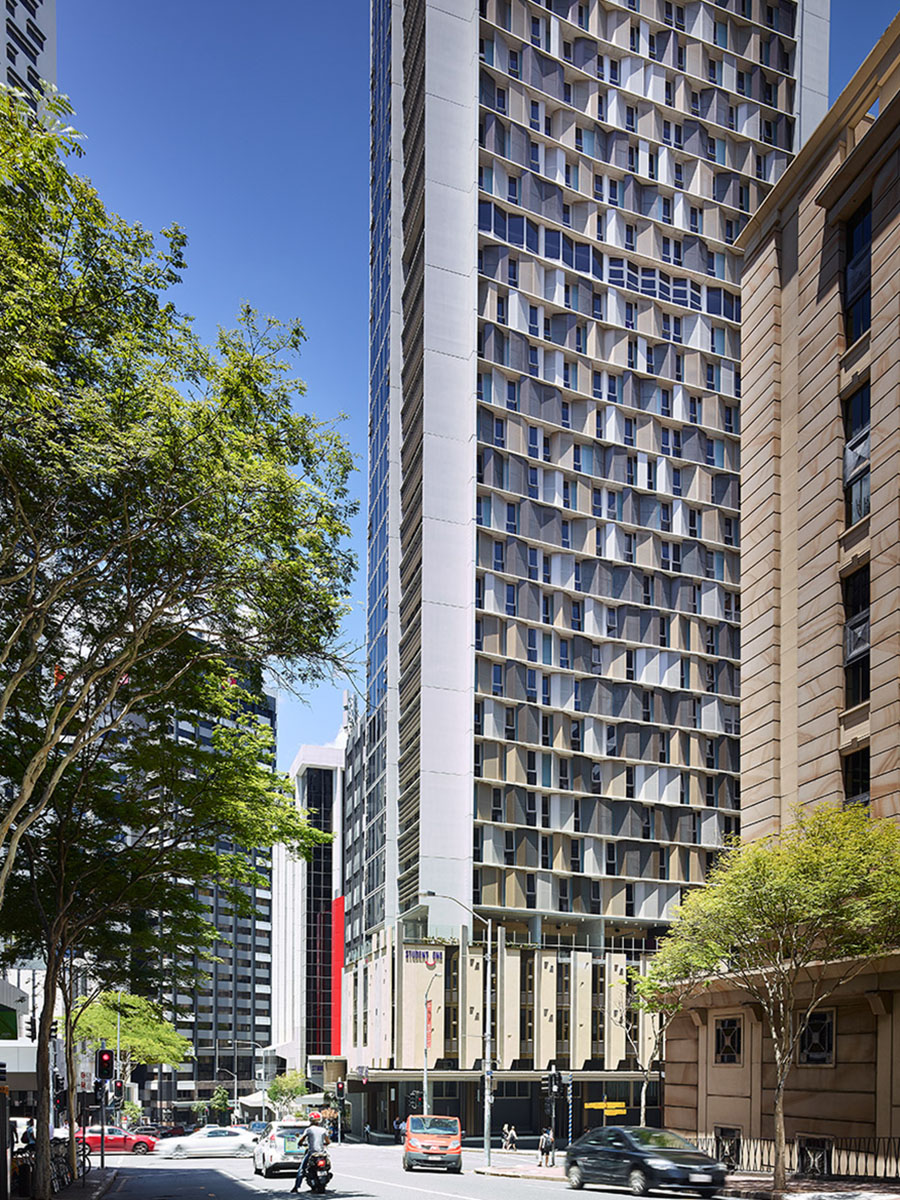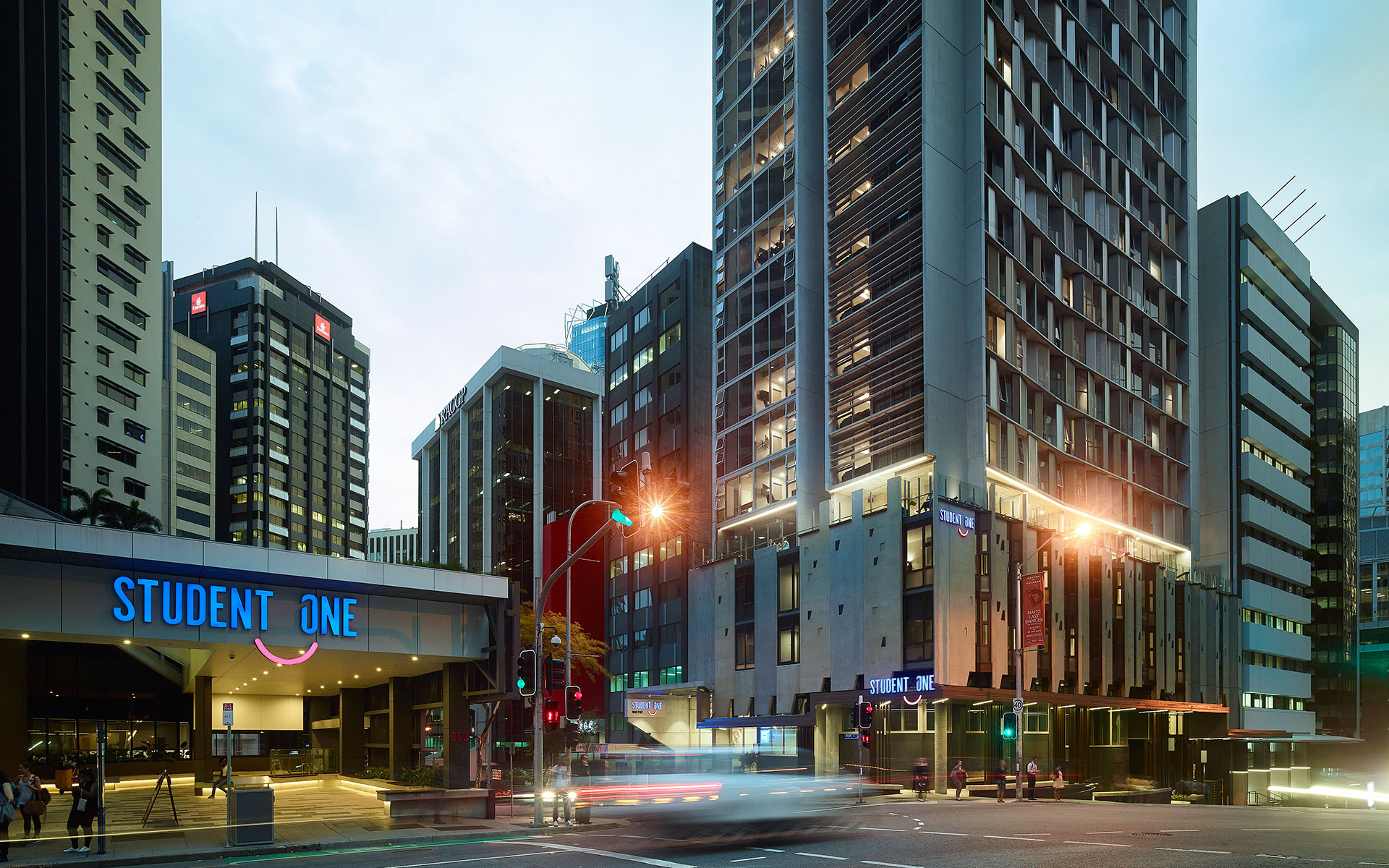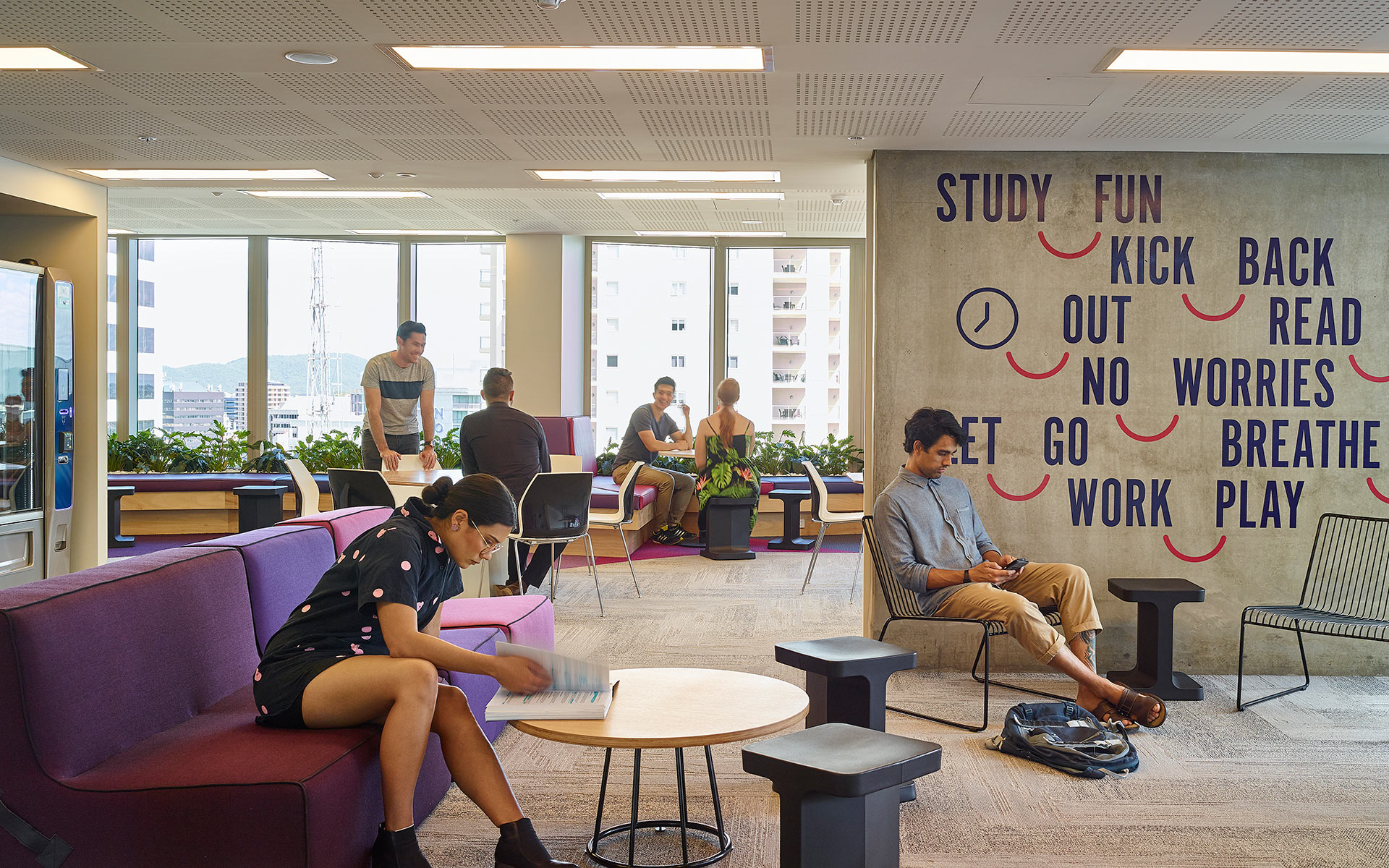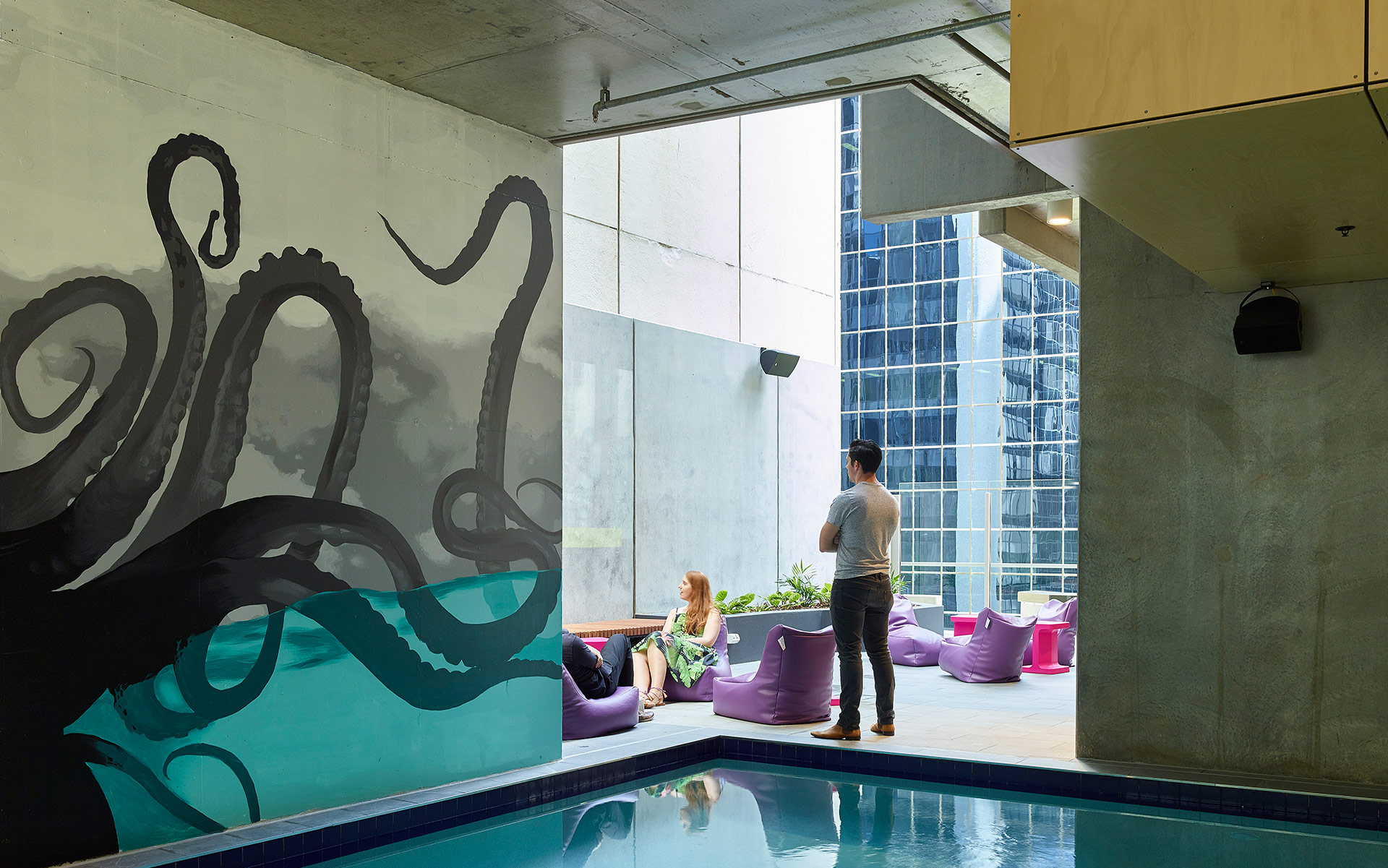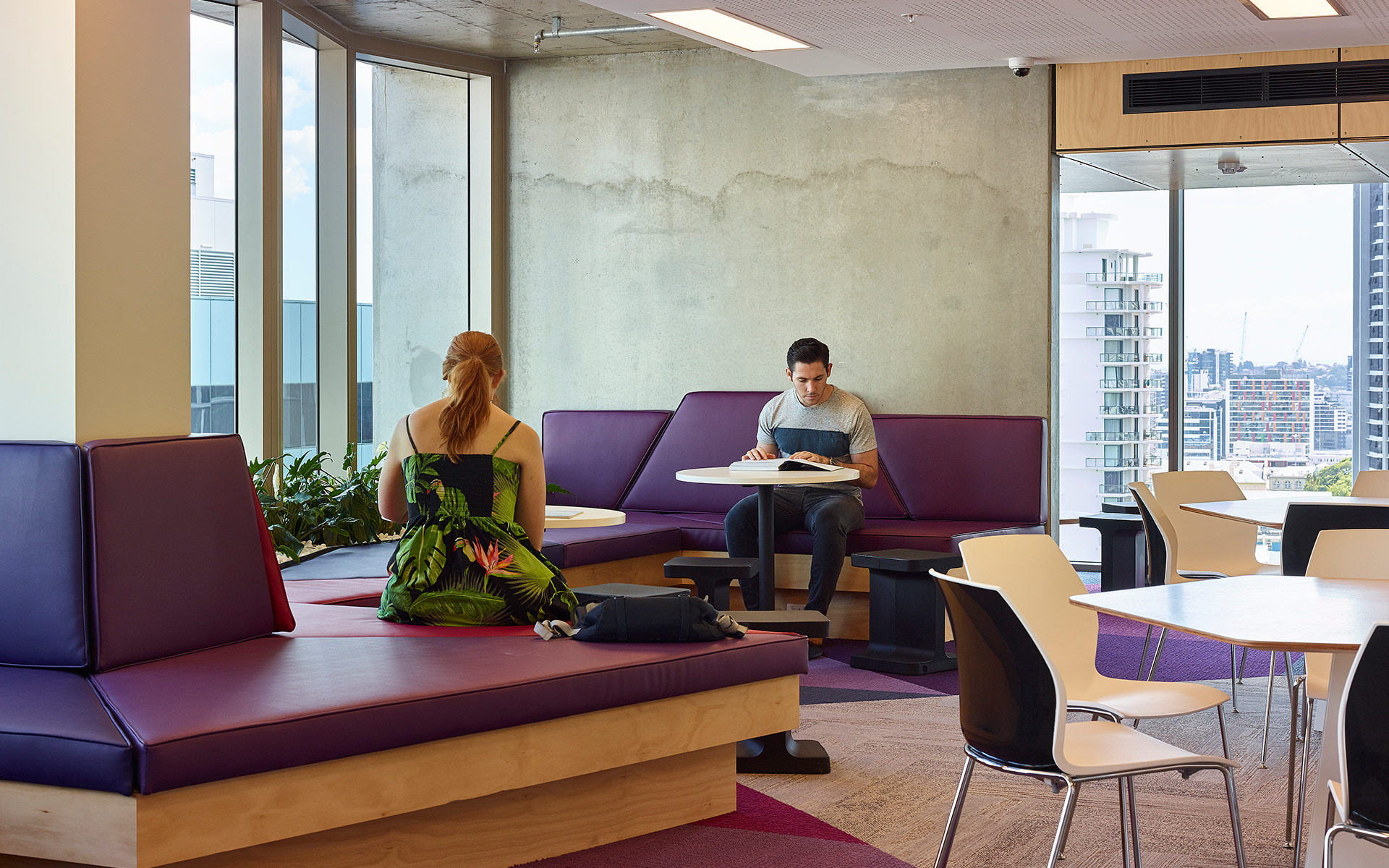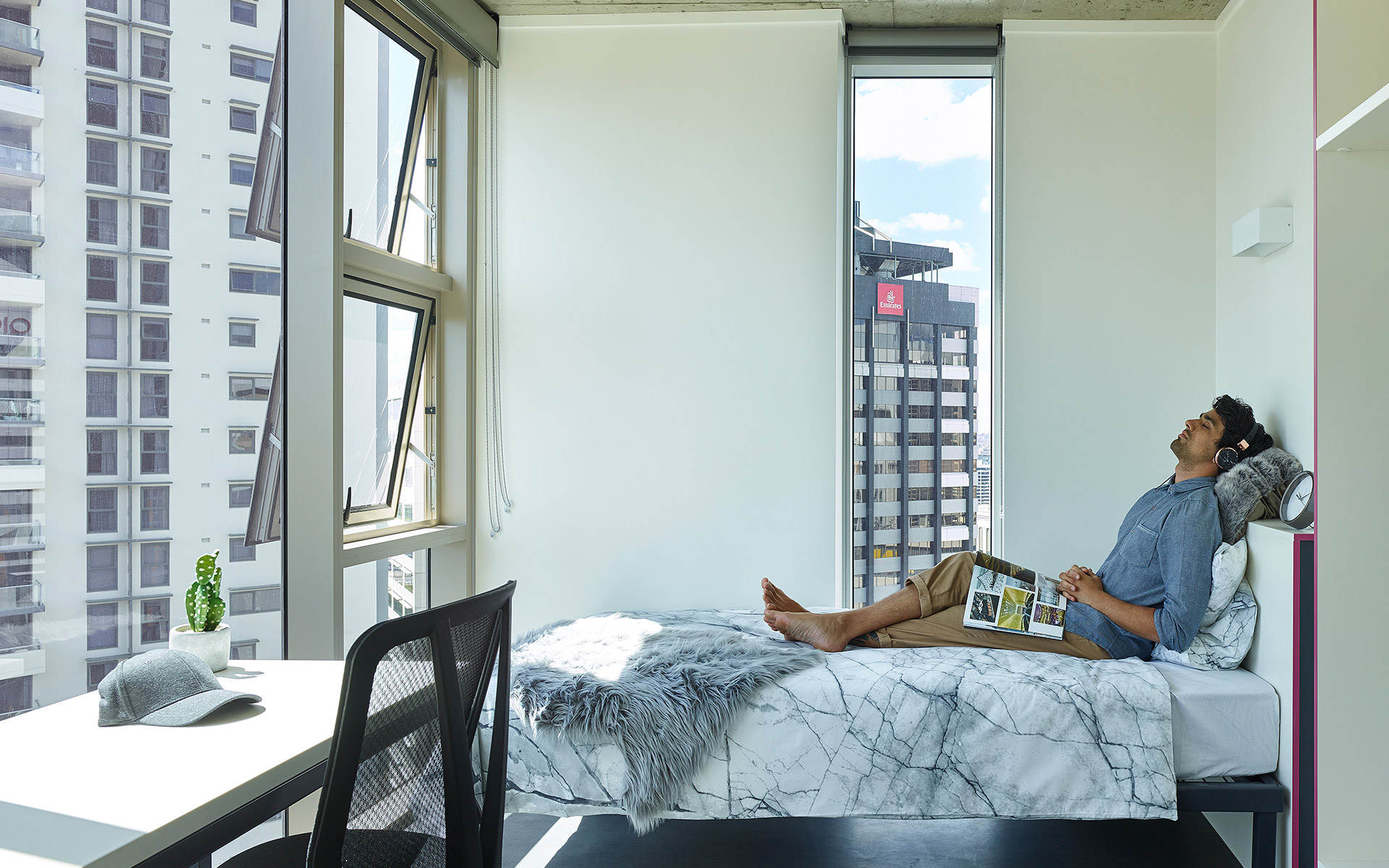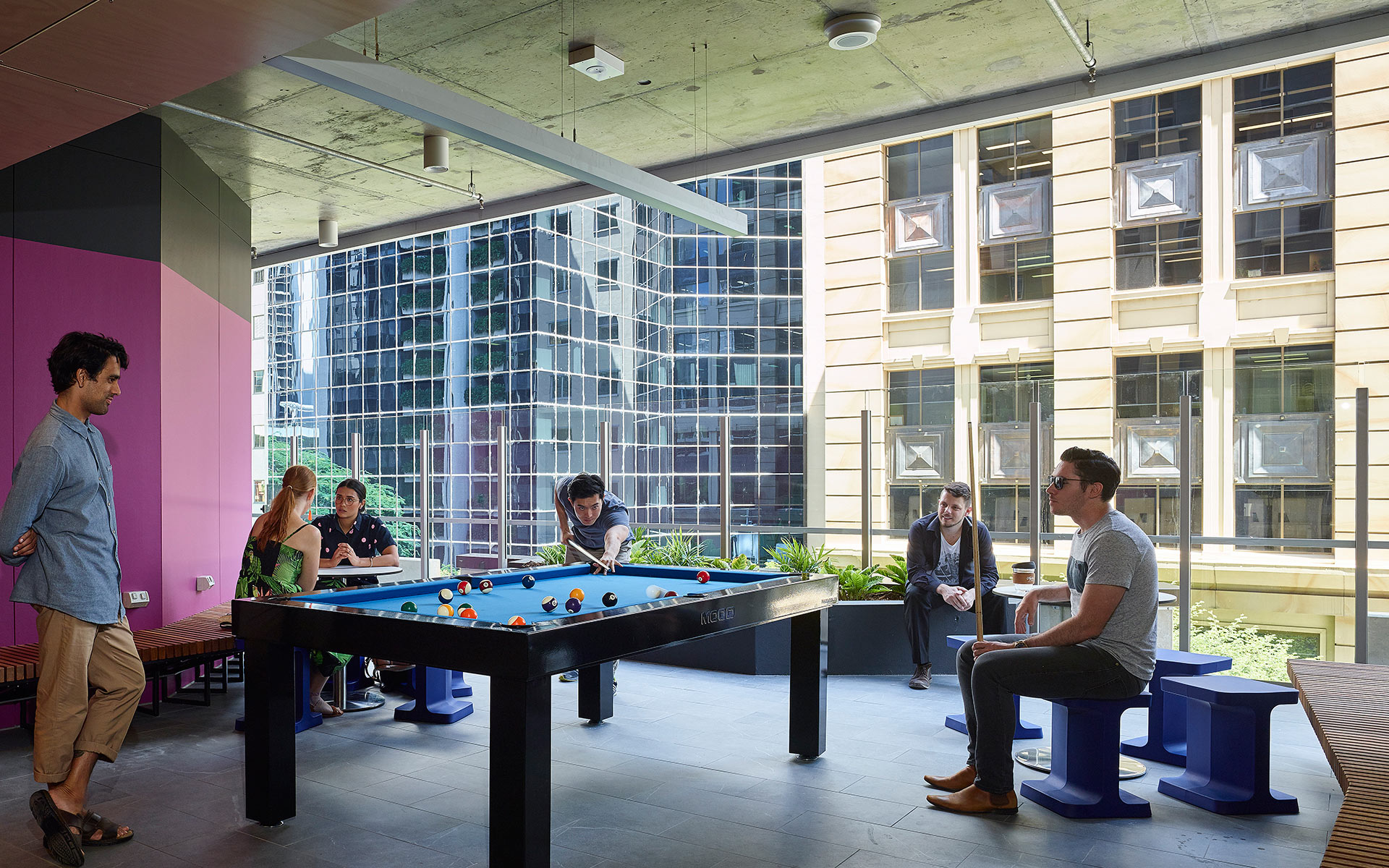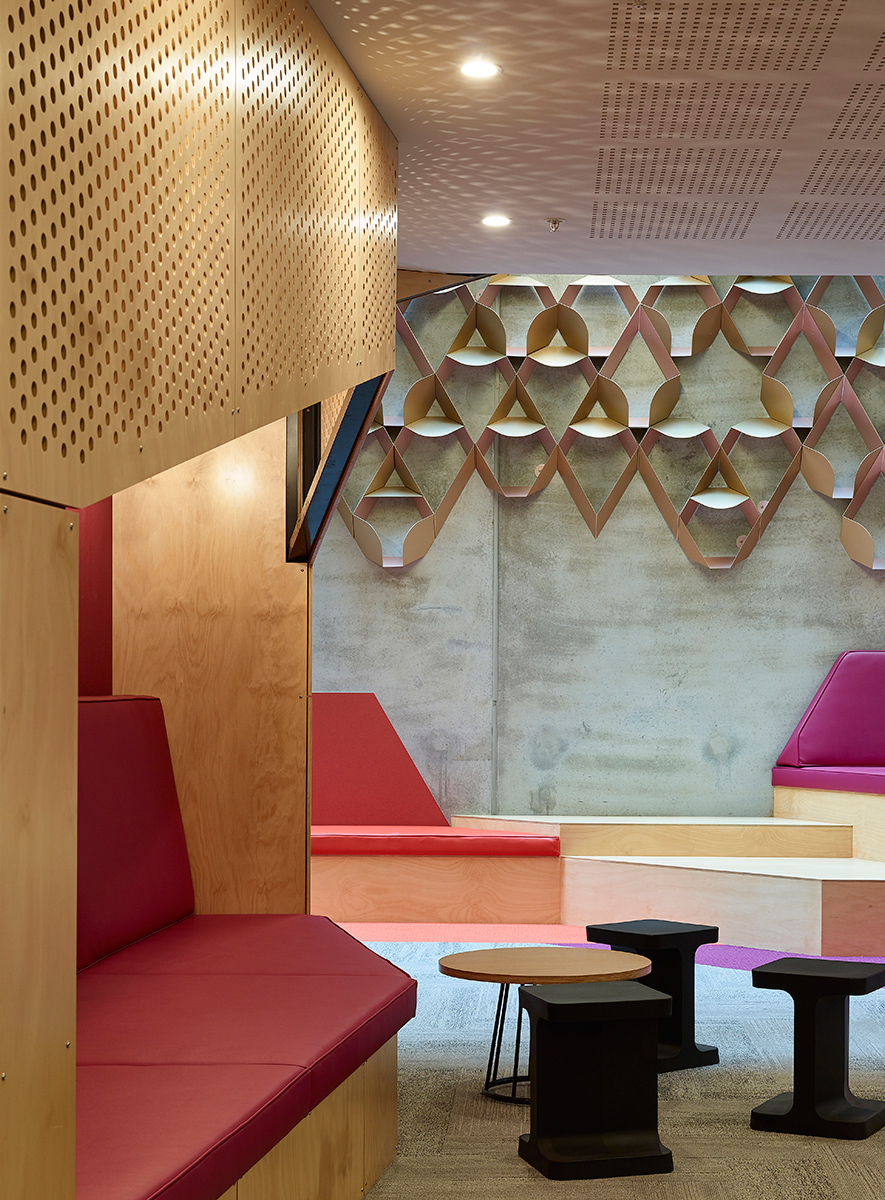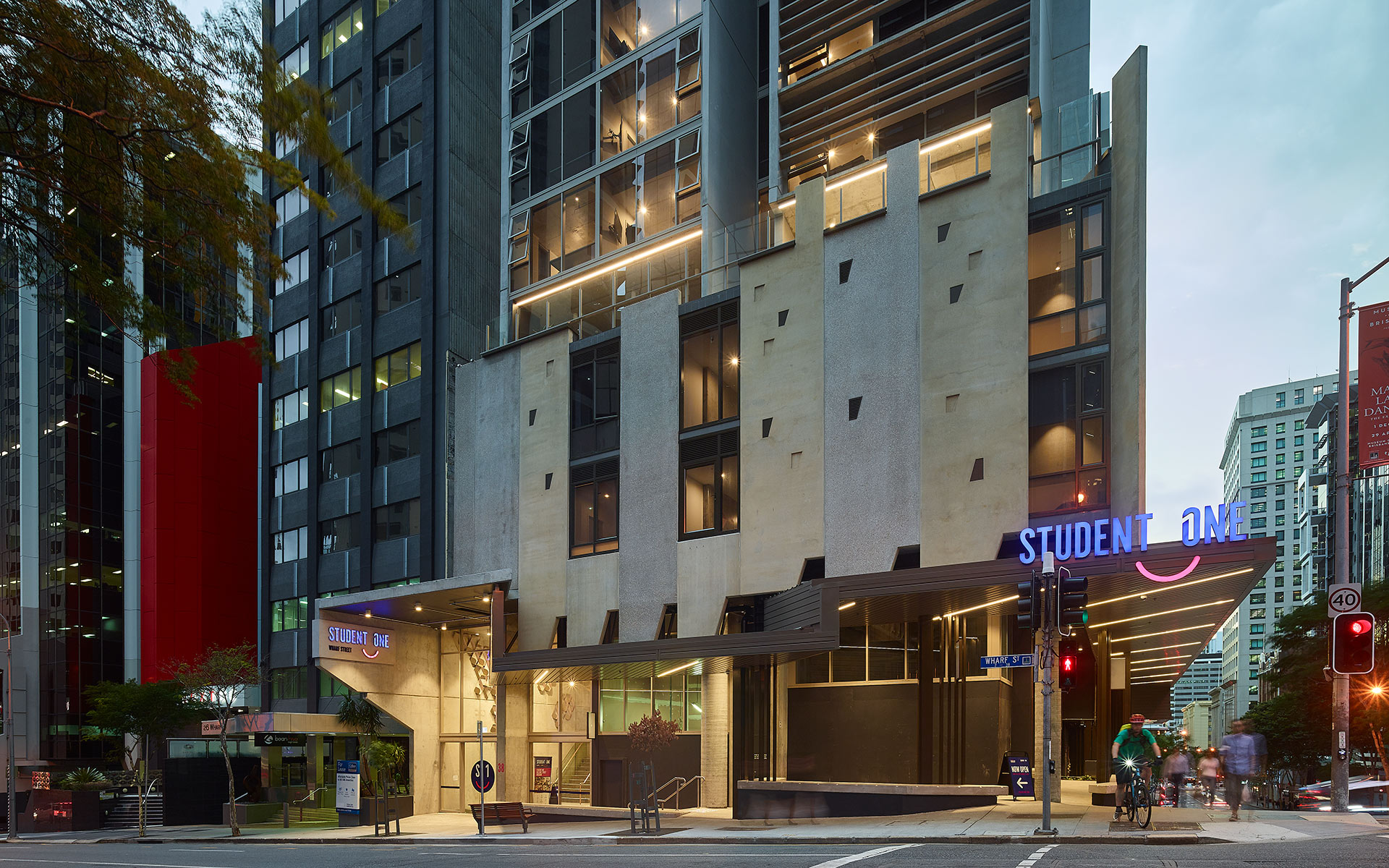 Client
Student One
Contractor
Hutchinson Builders
Scale
18,180

m

² + 180m²

Space
753 Beds
Tenancies
4
AIA Brisbane Regional Commendation - Residential Architecture - Multiple Housing
AIA Queensland State Commendation - Residential Architecture - Multiple Housing