Wickham Private
Medical + Hotel
The 15-storey mixed use development will include commercial areas for medical operators and an associated hotel. Health care and short-term accommodation have great synergy and will complement the broader Spring Hill health precinct.
The site is located in the south west corner of Spring Hill, nestled between Roma Street Parklands and Wickham Park and close proximity to Brisbane city centre.
The project vision is to create an innovative, high quality hotel and medical facility with an active interface to the public that responds to its unique location on Wickham Terrace.
Particular attention was given to the adjoining heritage building in the proposed design response. The new podium provides a transition between adjacent low height buildings and the tower and reference the composition and elements of the verandah vernacular forming part of the heritage building and neighbouring houses.
The project is currently progressing through various architectural design stages with commencement of construction scheduled for early 2021.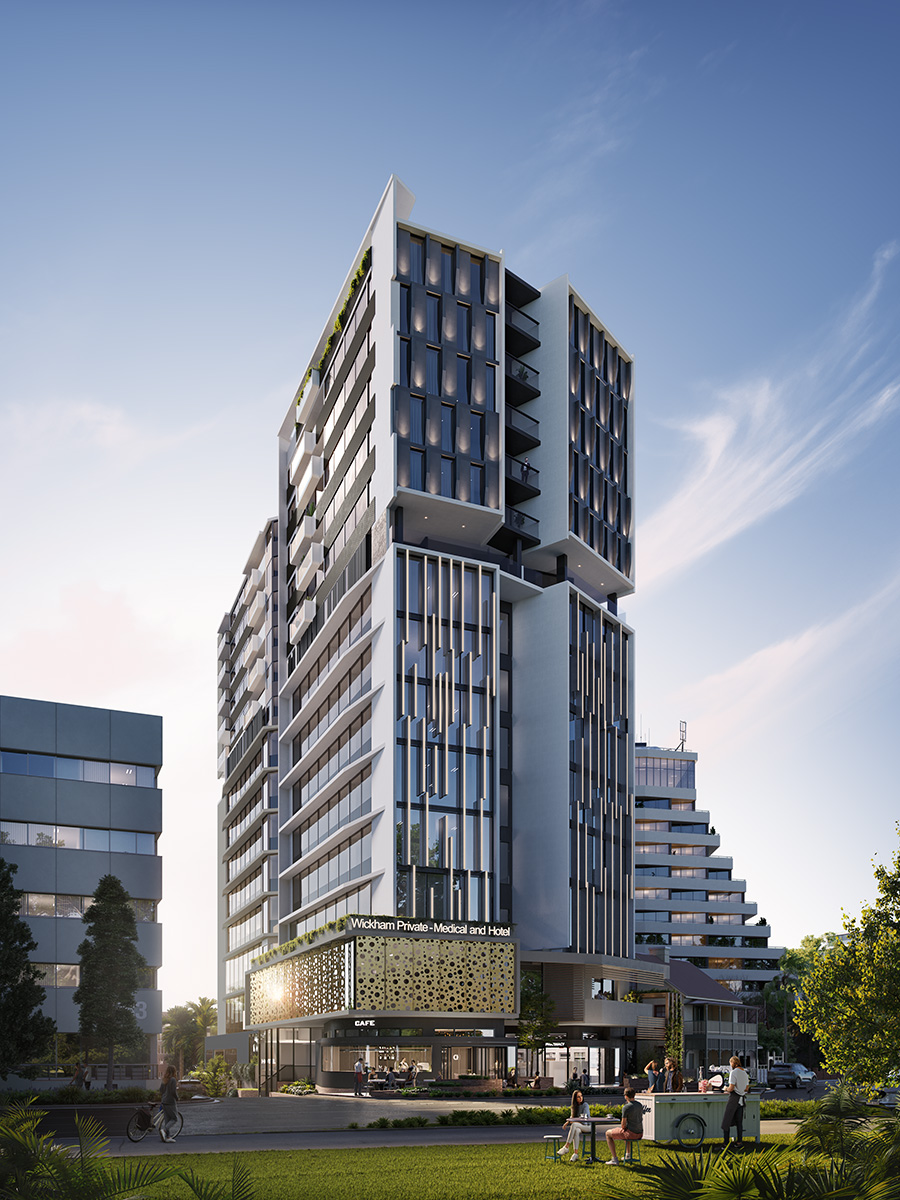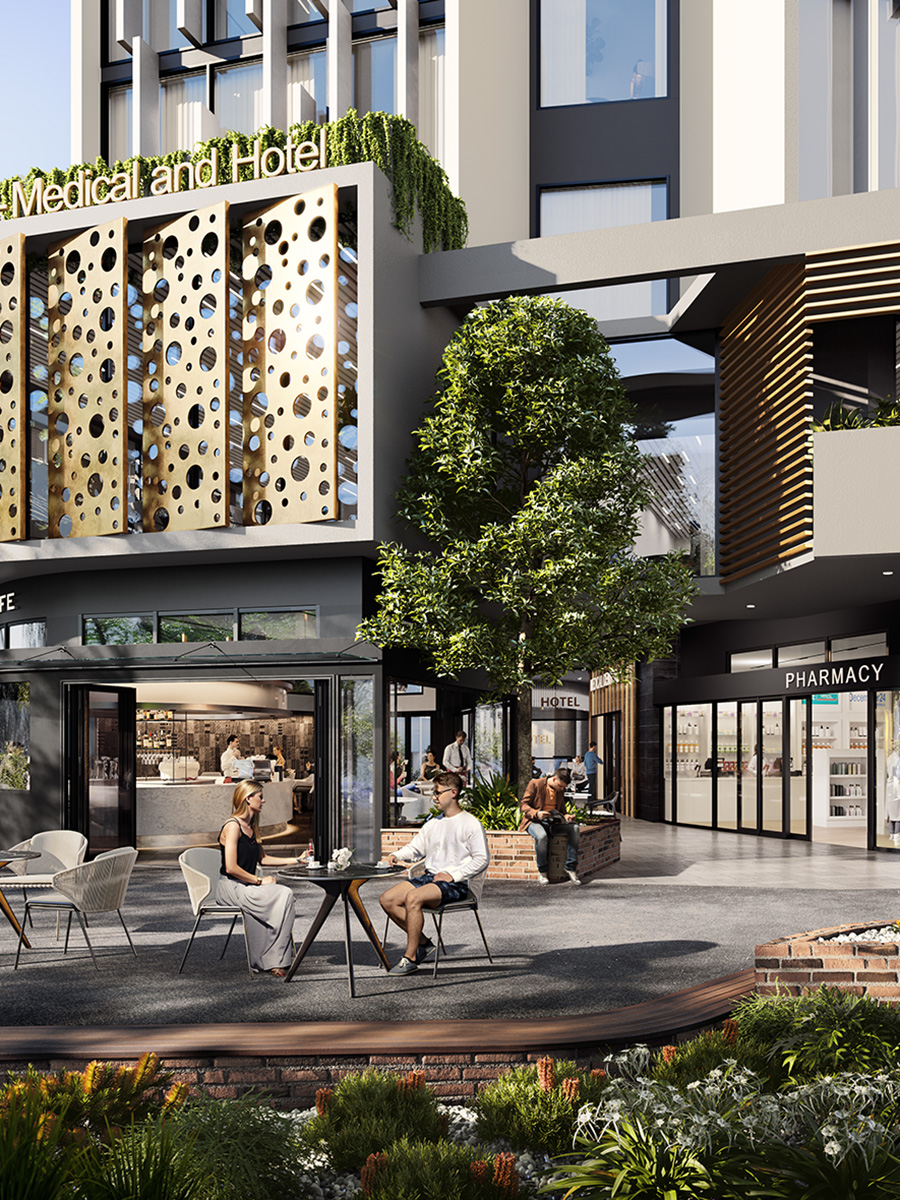 The lower tower floors house medical suites while the upper levels provide high quality hotel accomodation. This mixed use offer is expressed in the design and facade of the building.
Client
Barber Property Group
Scale

5288m² Commercial
186m² Retail / Hospitality
4701m² Hotel
Expertise - Commercial + Workplace