Density +
Diversity
Done Well
Arkhefield and Urbis recently collaborated to submit an entry titled 'Retrofix' to the Queensland Government's Density and Diversity Done Well competition.
This future housing study explored how an existing suburban block could be retrofitted to facilitate sharing, enable densification and promote community interaction.
The purpose of the Queensland Government's Density and Diversity Done Well competition was to explore how a more diverse range of typologies within suburbia might meet contemporary community, urban and environmental challenges. Participants were invited to re-imagine how an existing suburban block could be densified over time to create a good neighbourhood. The competition brief also presented the opportunity to consider how design of the built environment might embrace and respond to changes in the way that we access transport, services and amenity.
Retrofix proposed to increase amenity and access to services through the consolidation of car parking, green open space and economic activity. A Corner Collective was proposed to facilitate the sharing of services and assets in order to address housing affordability, and to promote community. This then offered the opportunity to reduce vehicle crossovers and unlock opportunities for greater housing diversity, encouraging development through merit-based design, embracing the philosophy of 'the more you build, the more you give back'.
Arkhefield collaborated closely with Urbis to consider the challenge through a multi-disciplinary lens, drawing upon joint expertise in the fields of architecture, urban design, town planning, economics and interior design.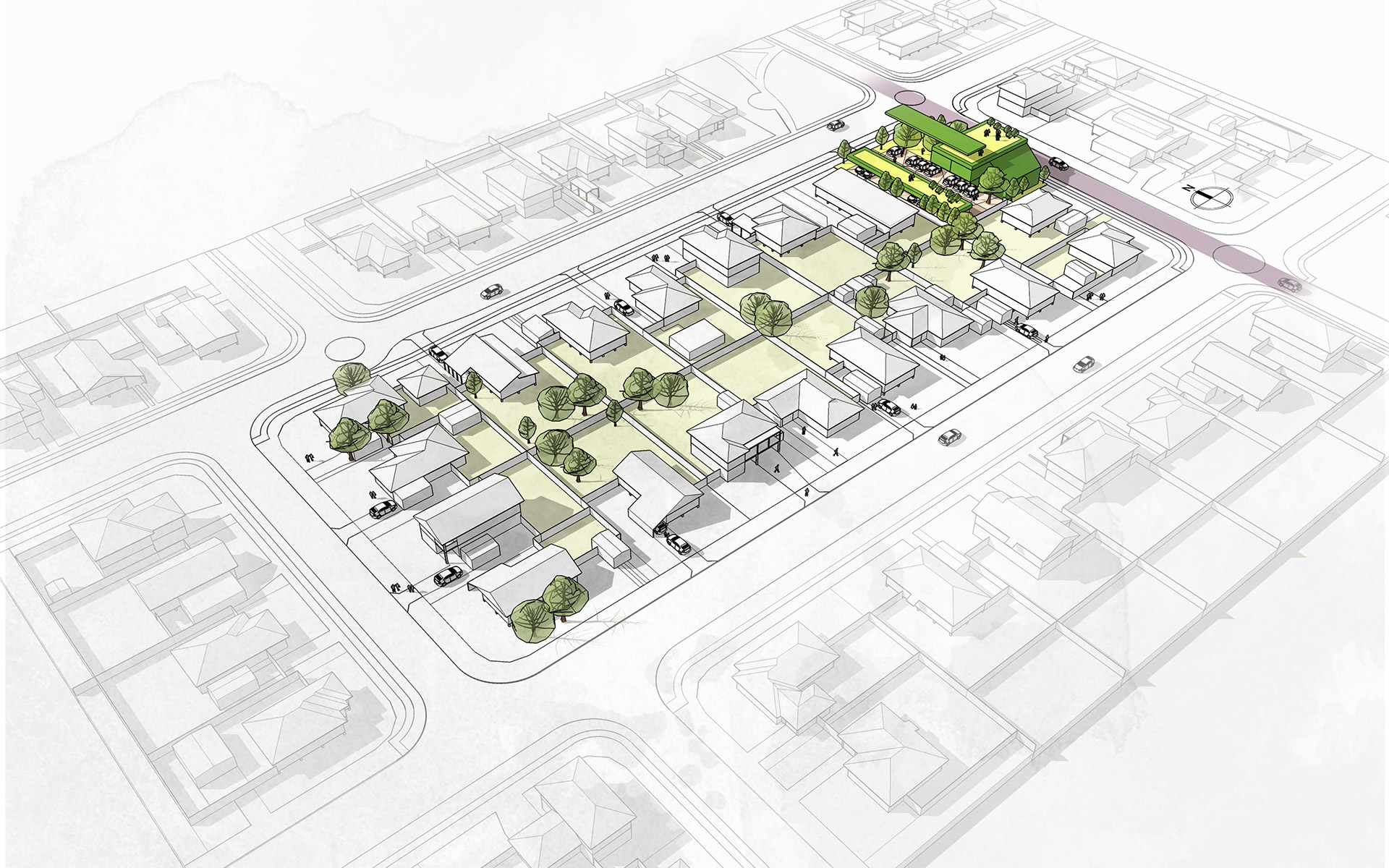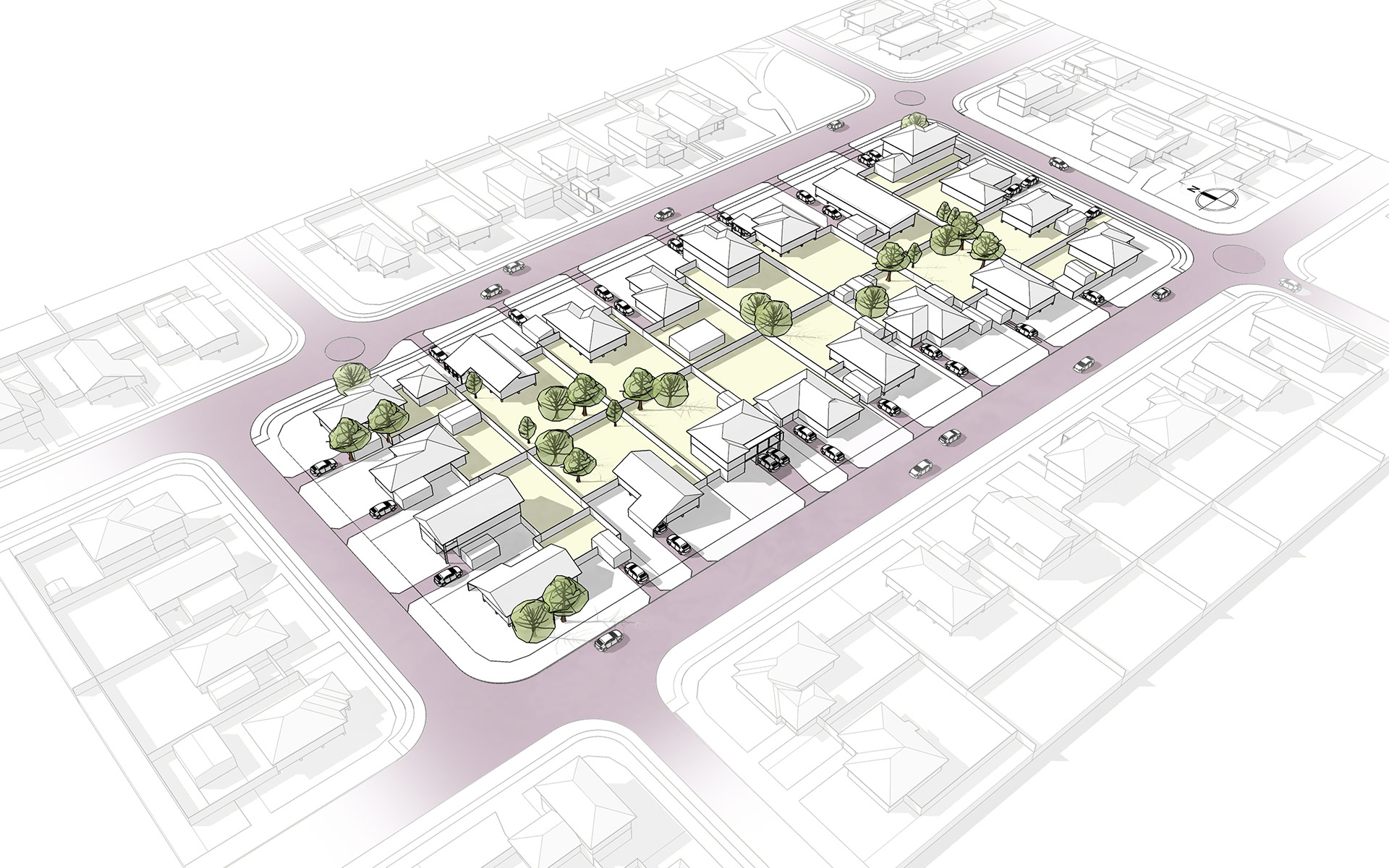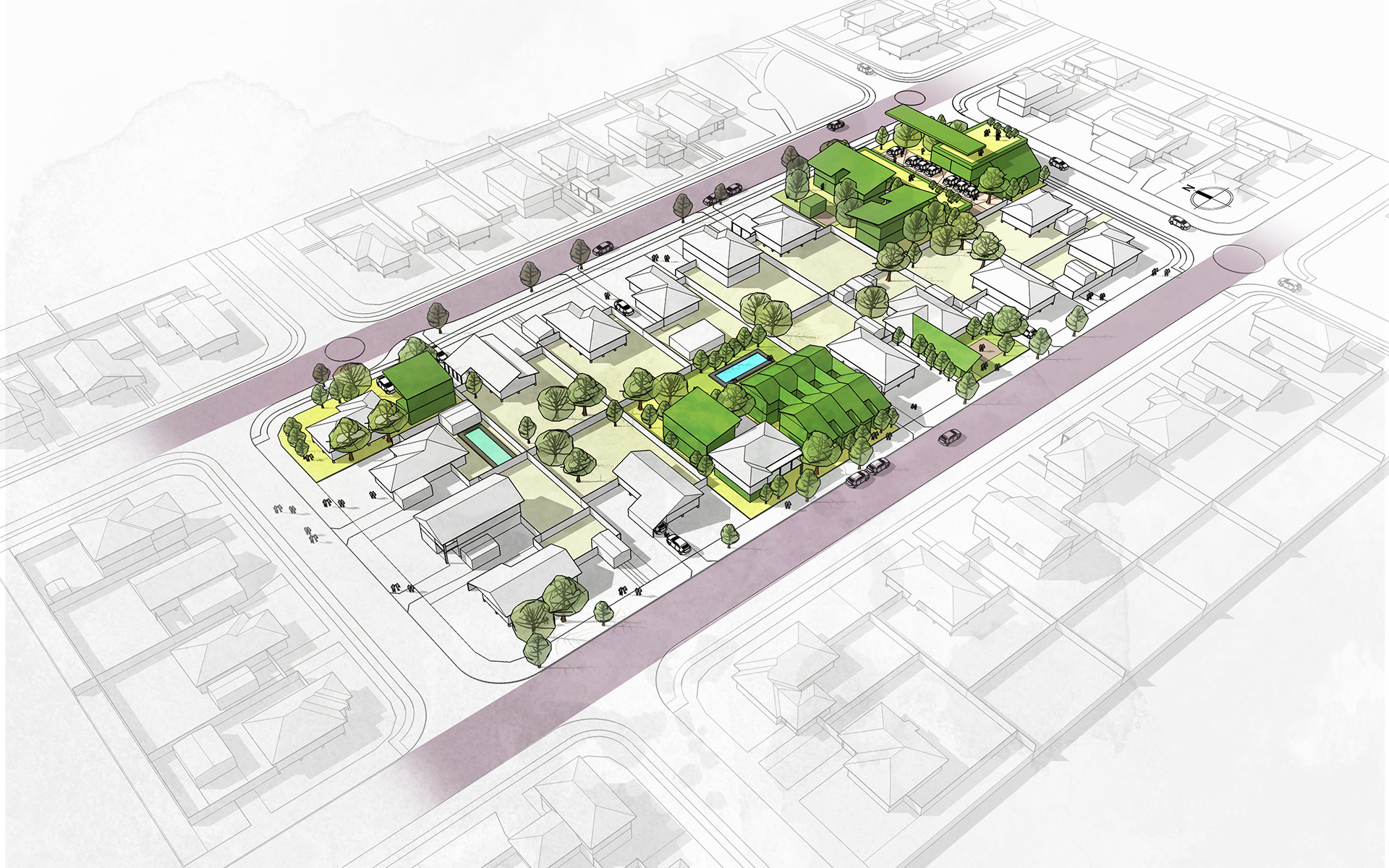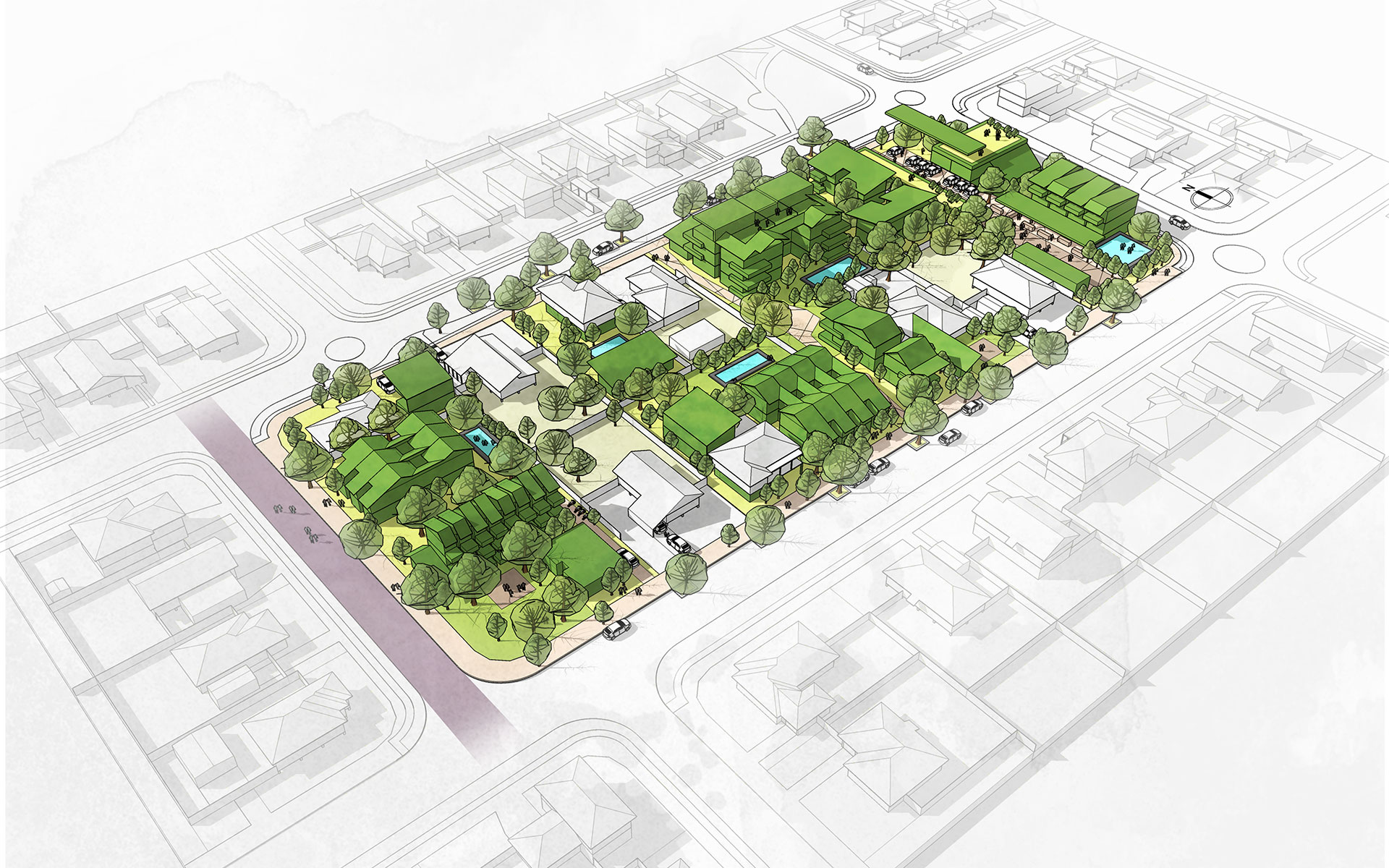 The team's approach placed people at the heart of the scheme, advocating for high quality streets and meaningful green open space in order to form socially sustainable communities, while acknowledging the need for diversity in housing typologies across the block and the organic nature of small and medium scale development. Flexibility, feasibility, sustainability and constructability were core principles that guided the specific responses.
The competition attracted a valuable collection of rich and diverse ideas for future housing in Queensland, which can be viewed online here. Retrofix was awarded one of four Commendations among one hundred submissions.