Cowboys
Leagues Club
Stage Two
With deep ties to the Townsville community Cowboys Leagues Club Stage 2 provided the club with an opportunity to better cater to families with children and a more corporate clientele through an expansion into an adjacent building along the existing Flinders Street frontage.
The extension of the active club area provides a new café/bar area, a board room/function room; children play areas and a gaming lounge. Full height glazing to a new external courtyard captures daylight and creates a well-lit and friendly space that is elegant and timeless while exposing the industrial elements of the building.
The new bar and kitchen located at the transition between old and new serves parts of the existing club and the new café providing the club with a new food and beverage offering to compliment addition retail spaces incorporated along the active Flinders Street frontage.
The new design catering to children the addition of play equipment in the courtyard, an internal play area with iPad stations and a parent's room while also addressing the needs of the club on big game nights.
A sophisticated and mature addition to the clubs offering, the new material pallet, furniture selection and placement, as well as the height, daylight and kid friendly spaces all serving to soften the overall appearance of the club interior and make it an exciting community place for a wider audience.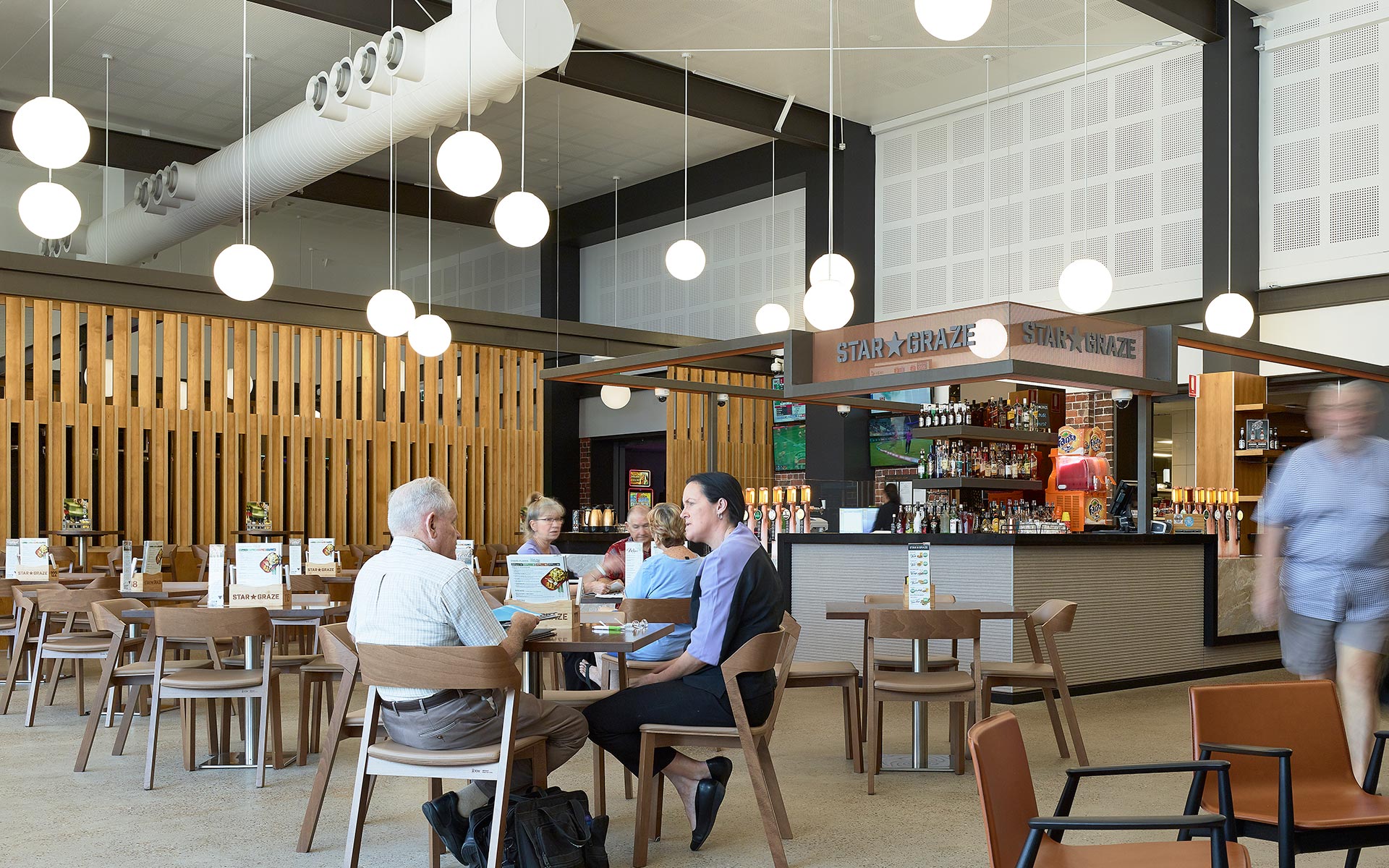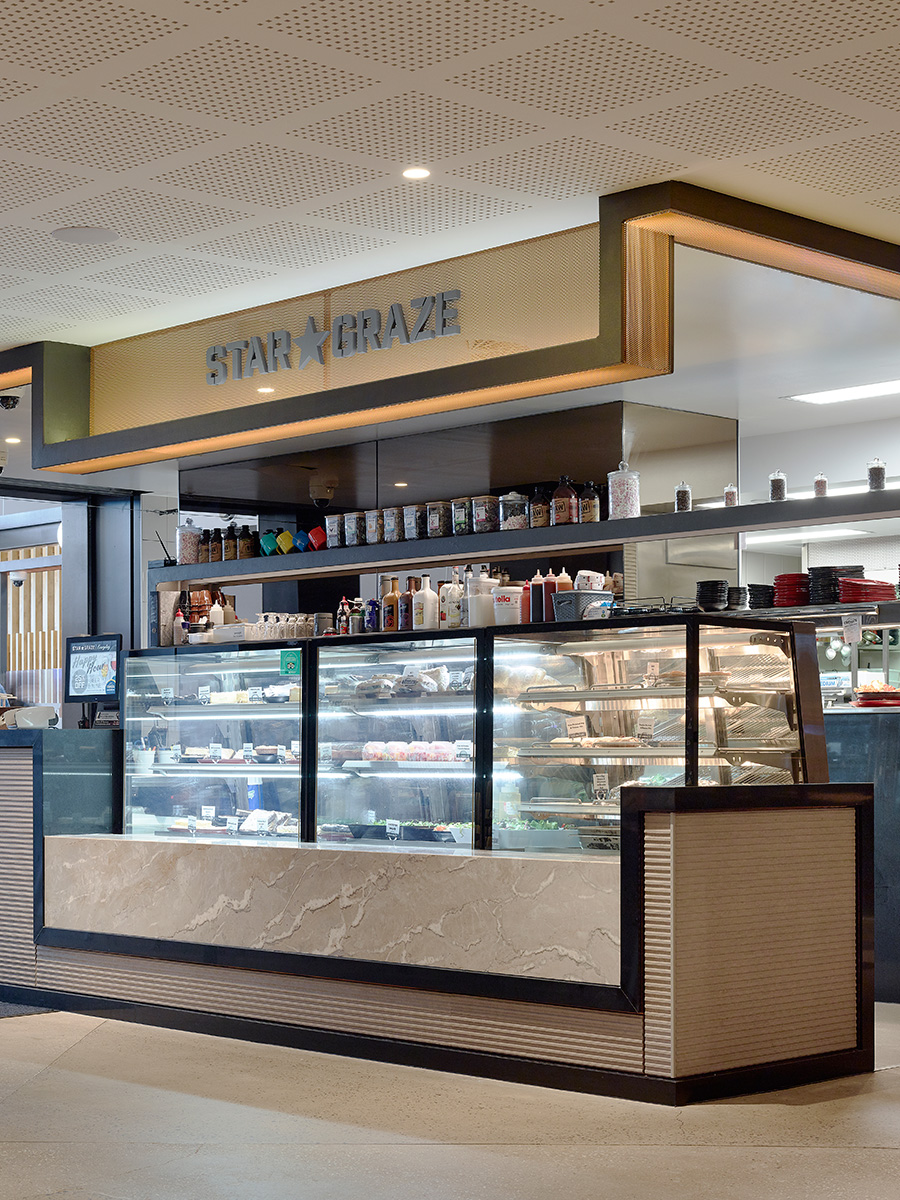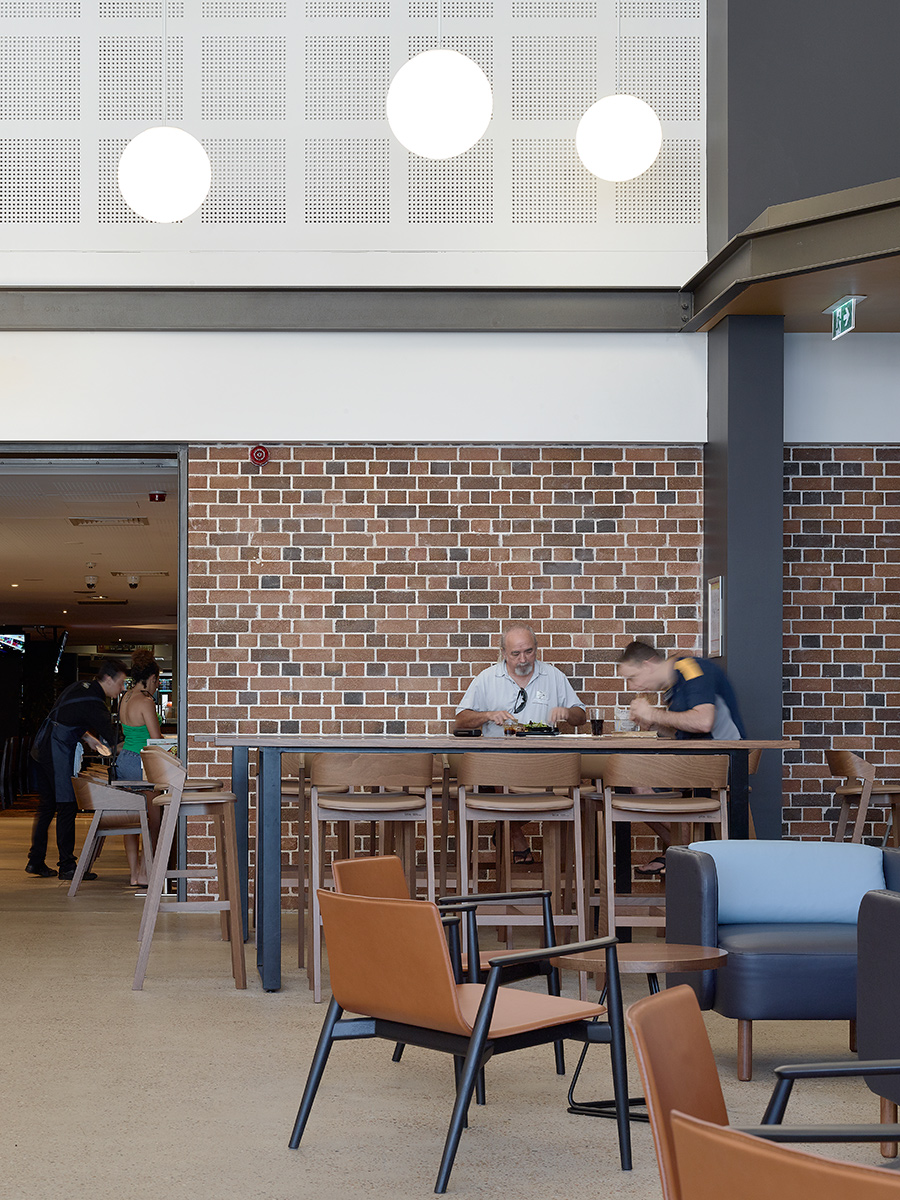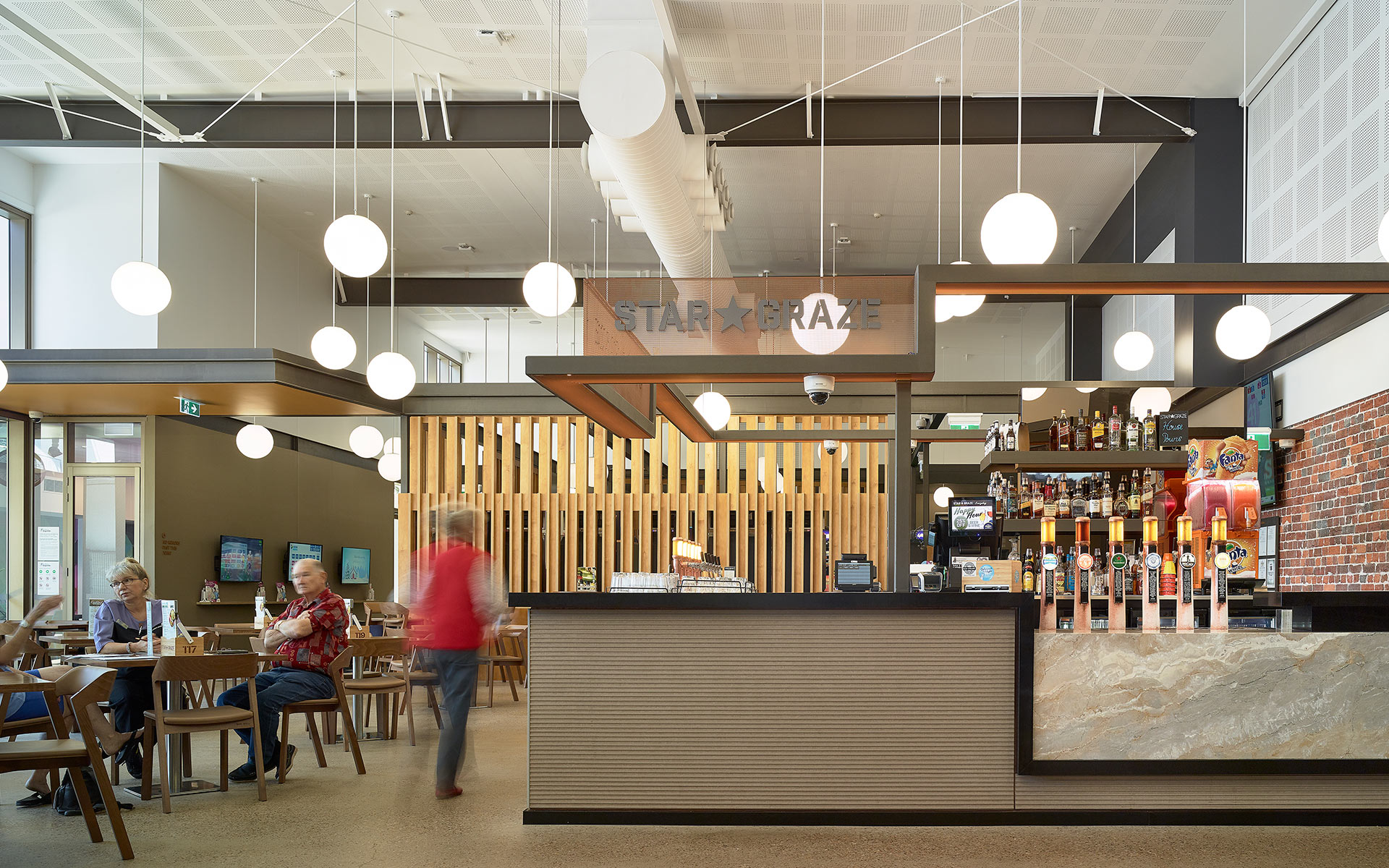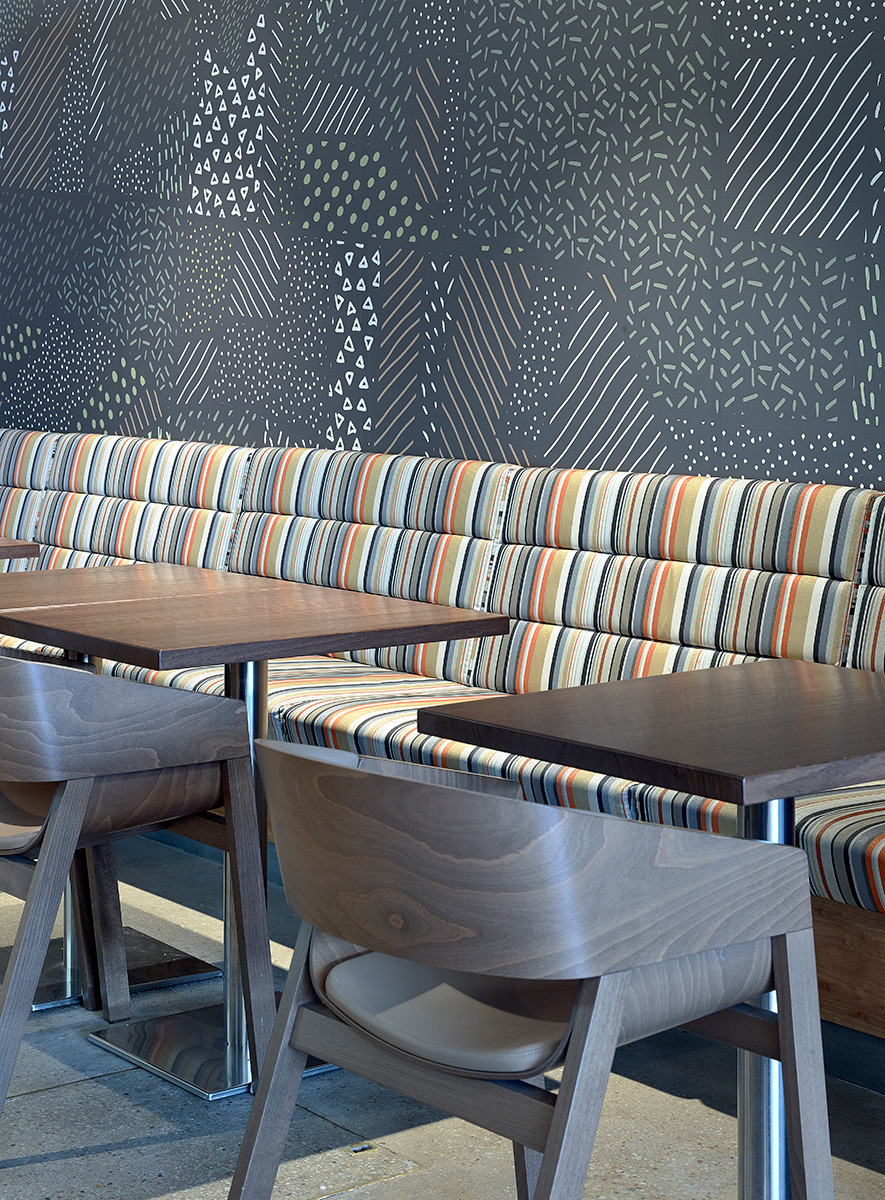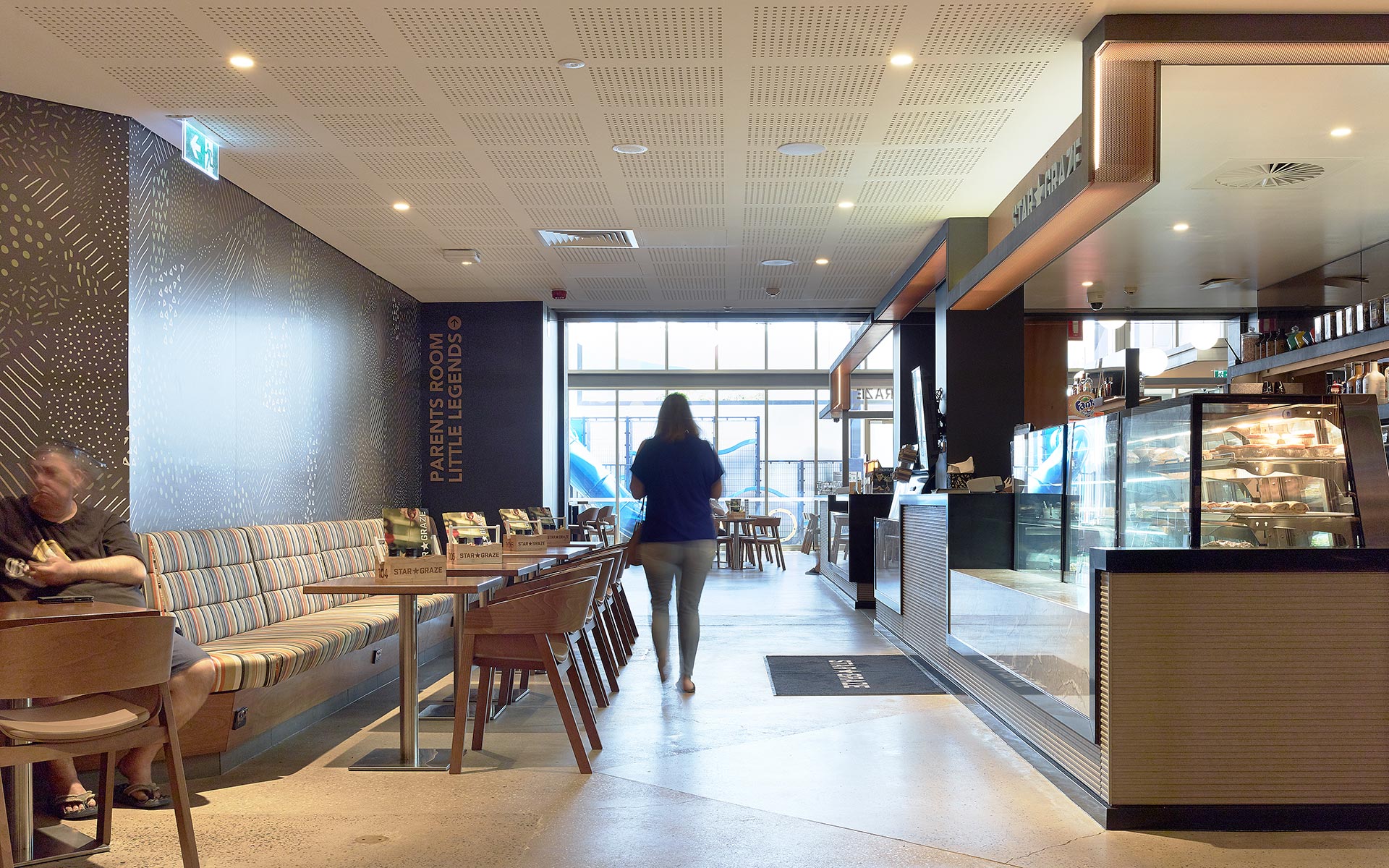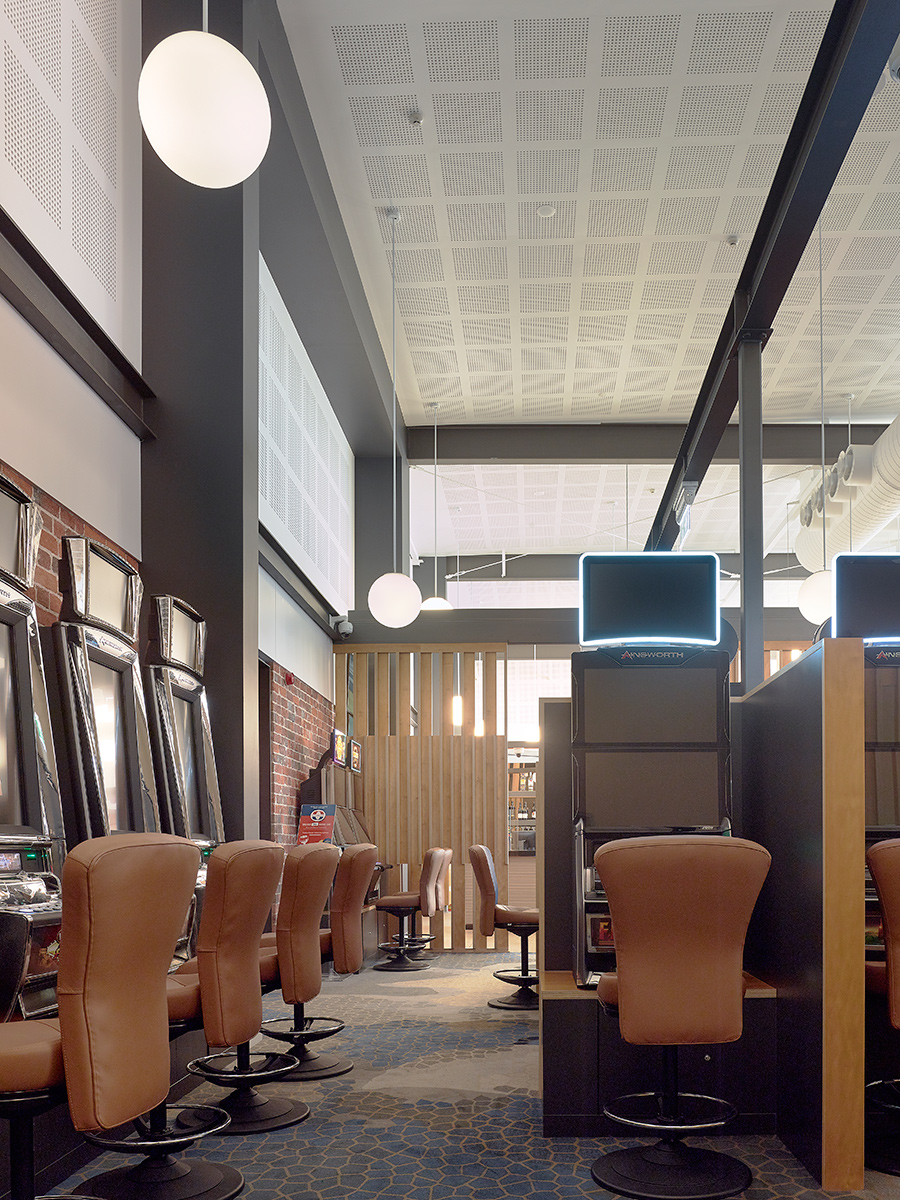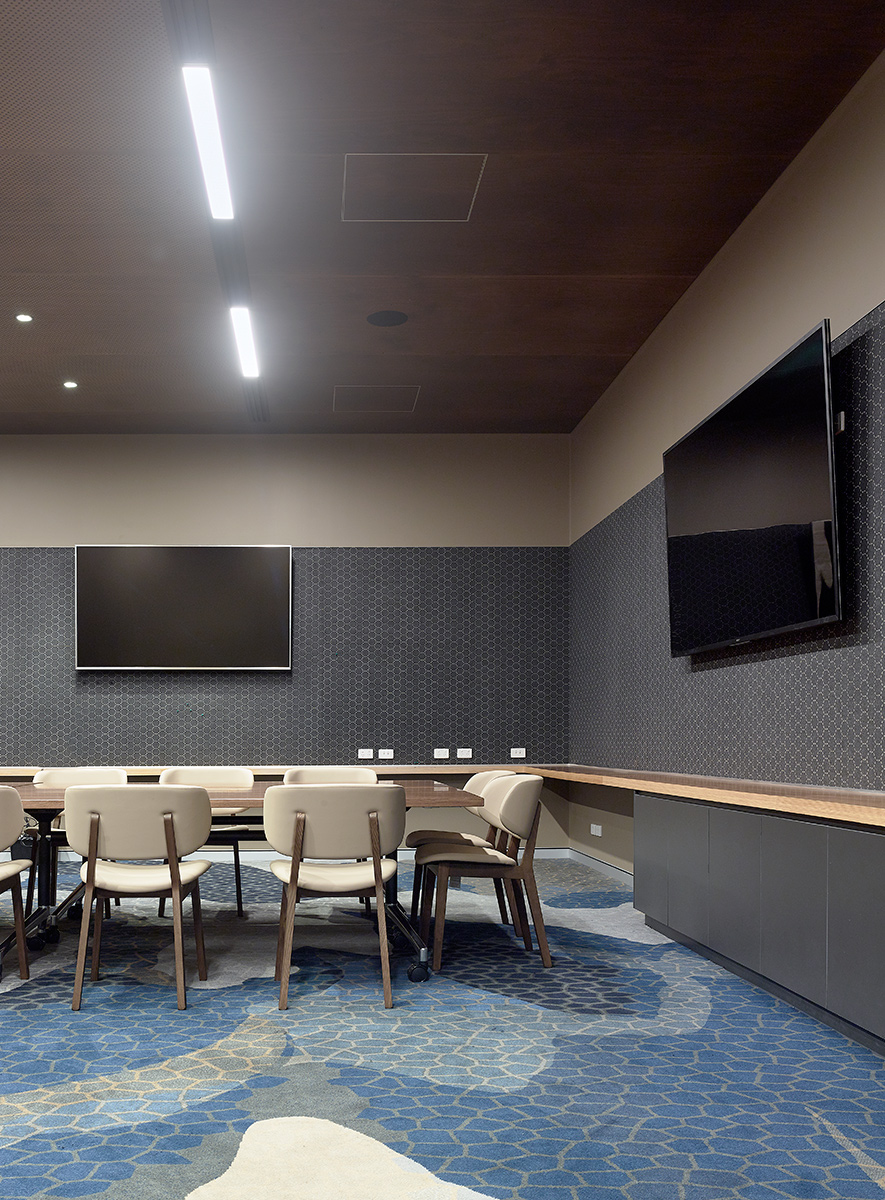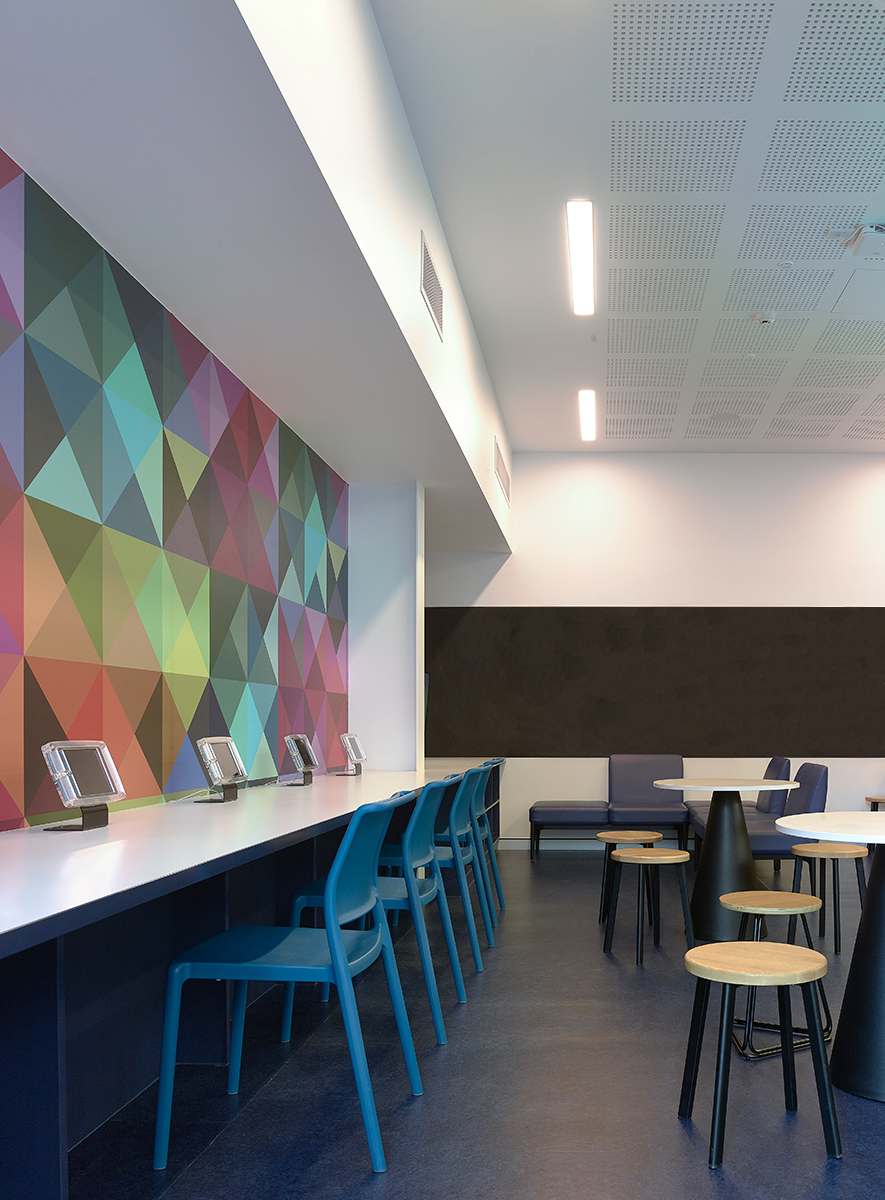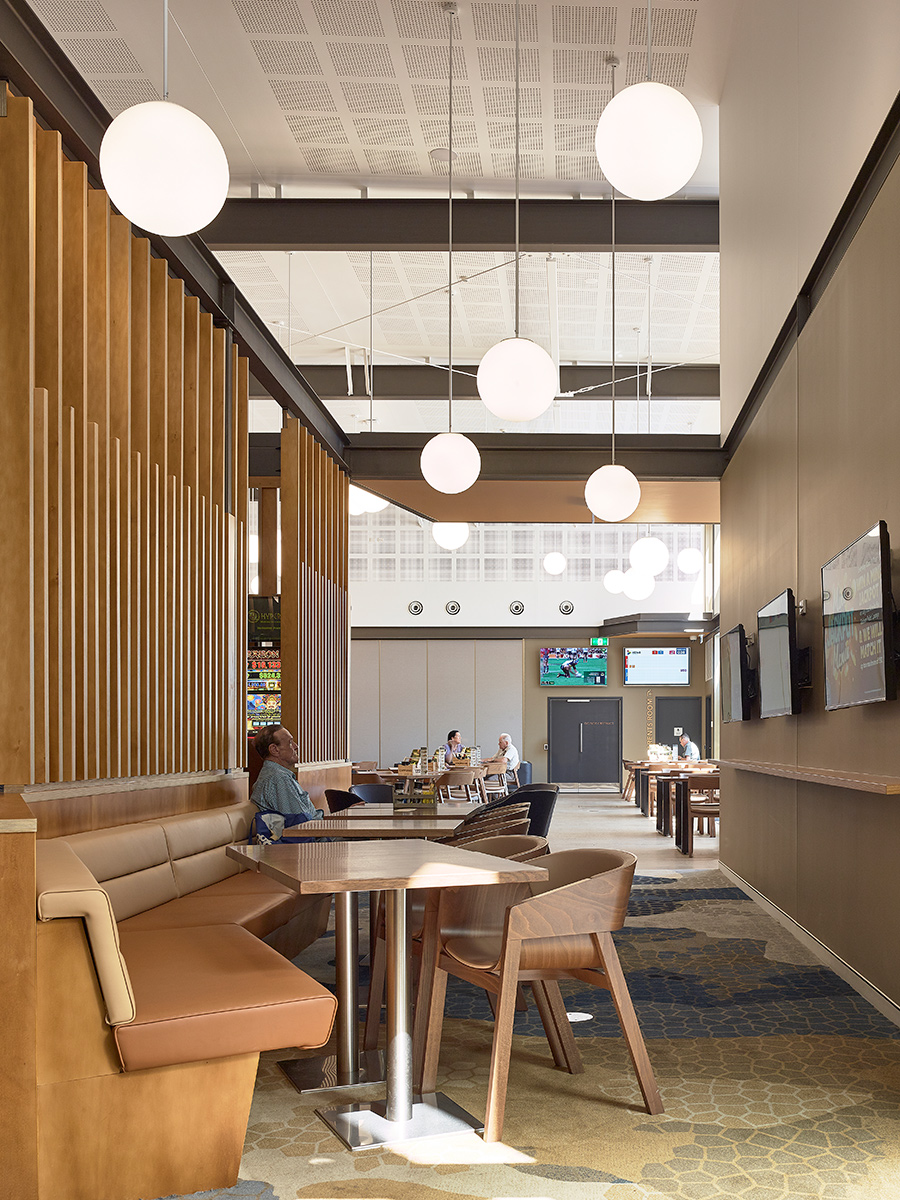 Client
Cowboys Leagues Club
Contractor
Phonix Constructions
Scale

Stage 1 + 2

2,560m² Base Building

2,400m² Office and Club

462

m² Hospitality and Retail
Expertise - Hotels + Clubs