Social Housing
Design Guidelines Toolkit -
Indicative Floor Plans
The Indicative Floor Plans are a tool developed by Arkhefield for the Queensland Government's Housing Partnerships Office (HPO), Department of Communities, Housing and Digital Economy to form part of their Social Housing Design Guidelines Toolkit. It was recently released in conjunction with the Queensland Housing Investment Growth Initiative (QHIGI).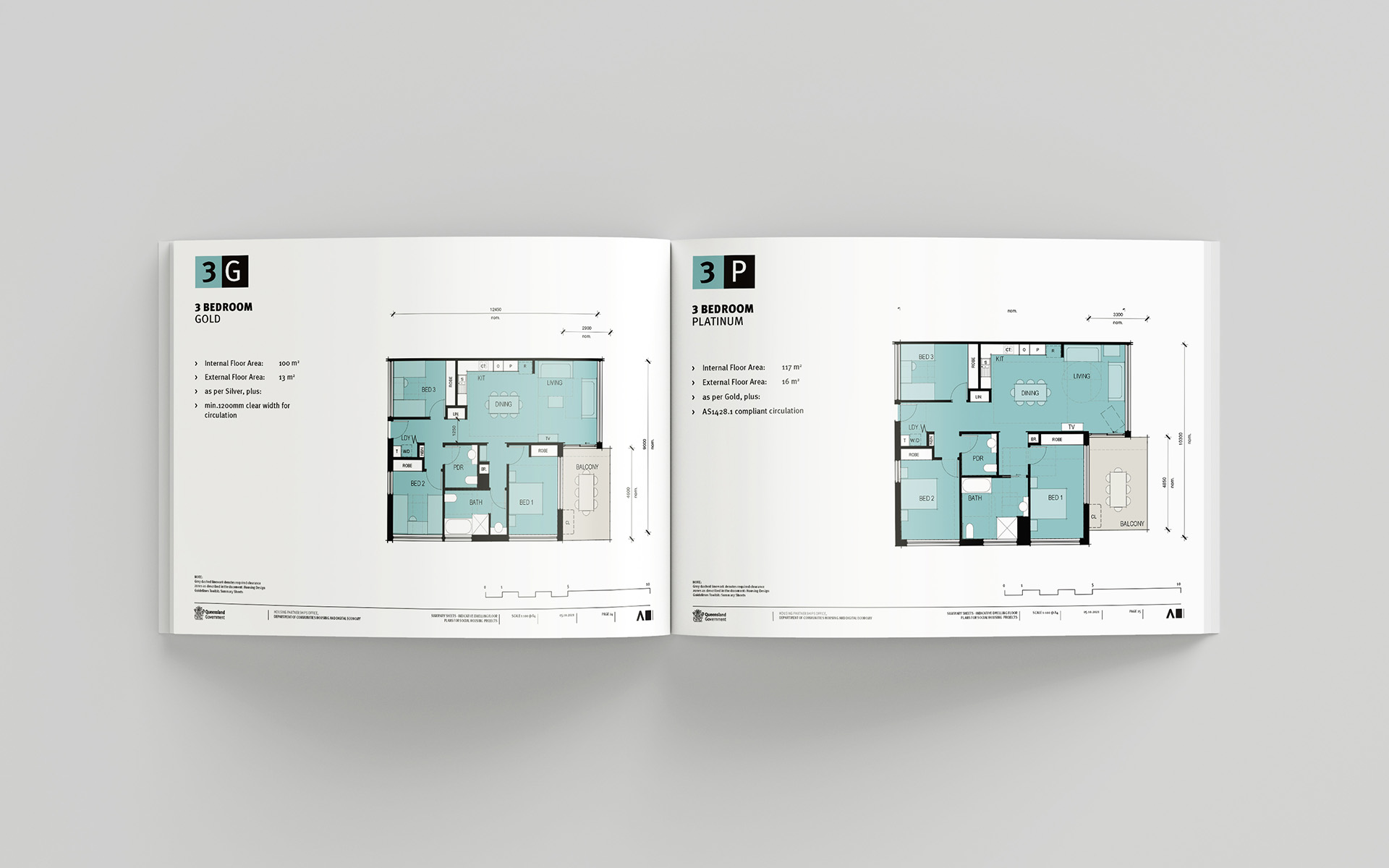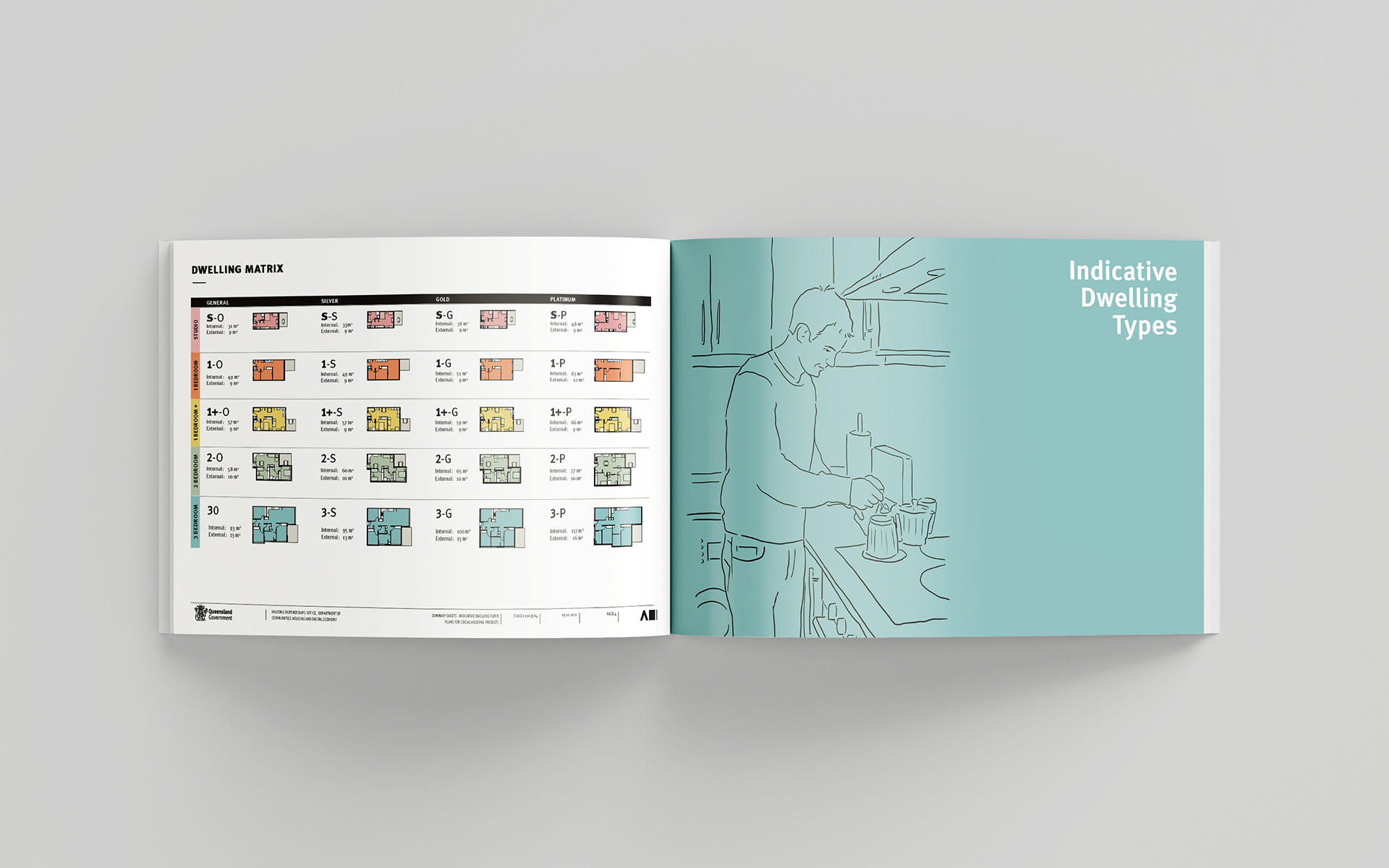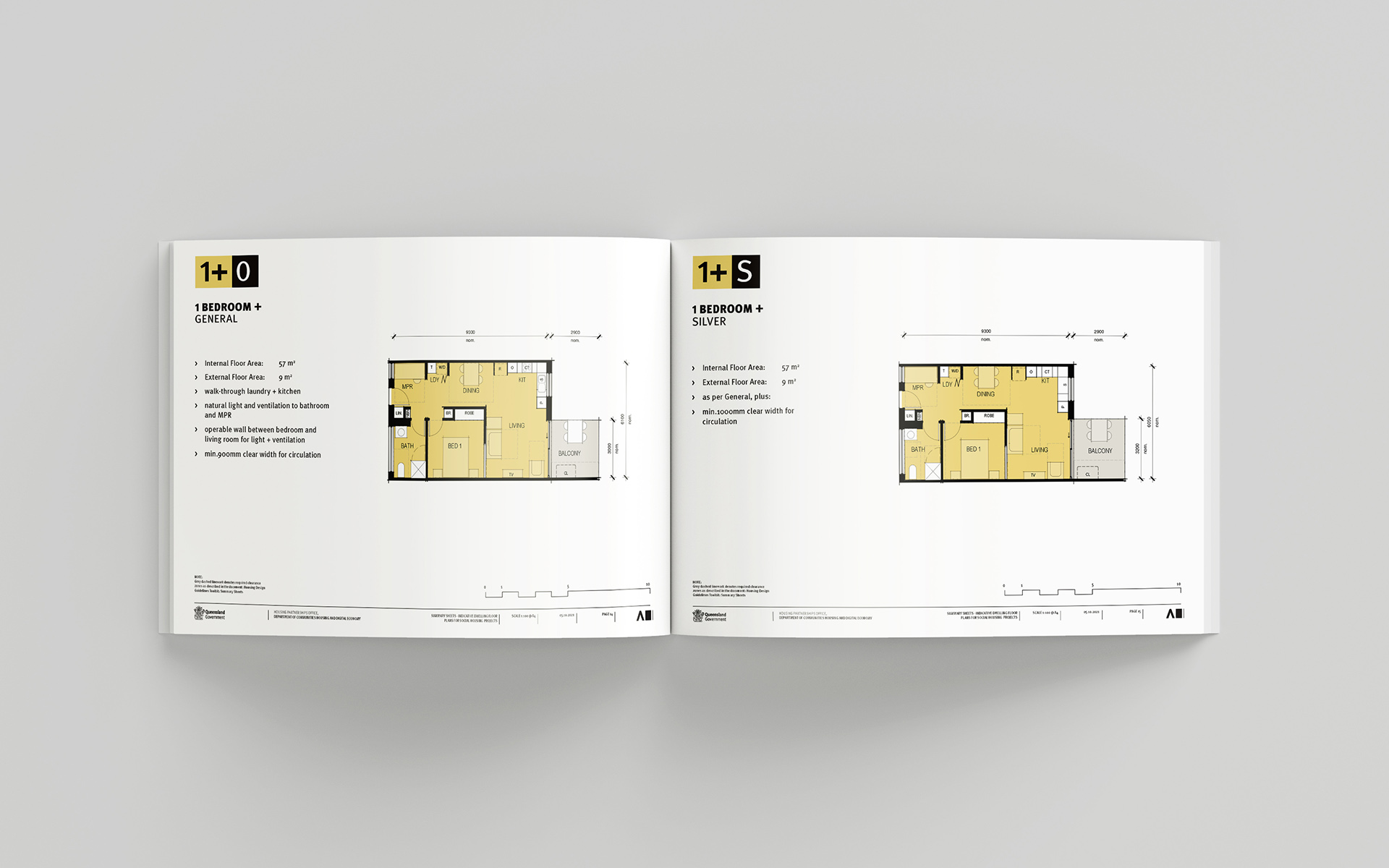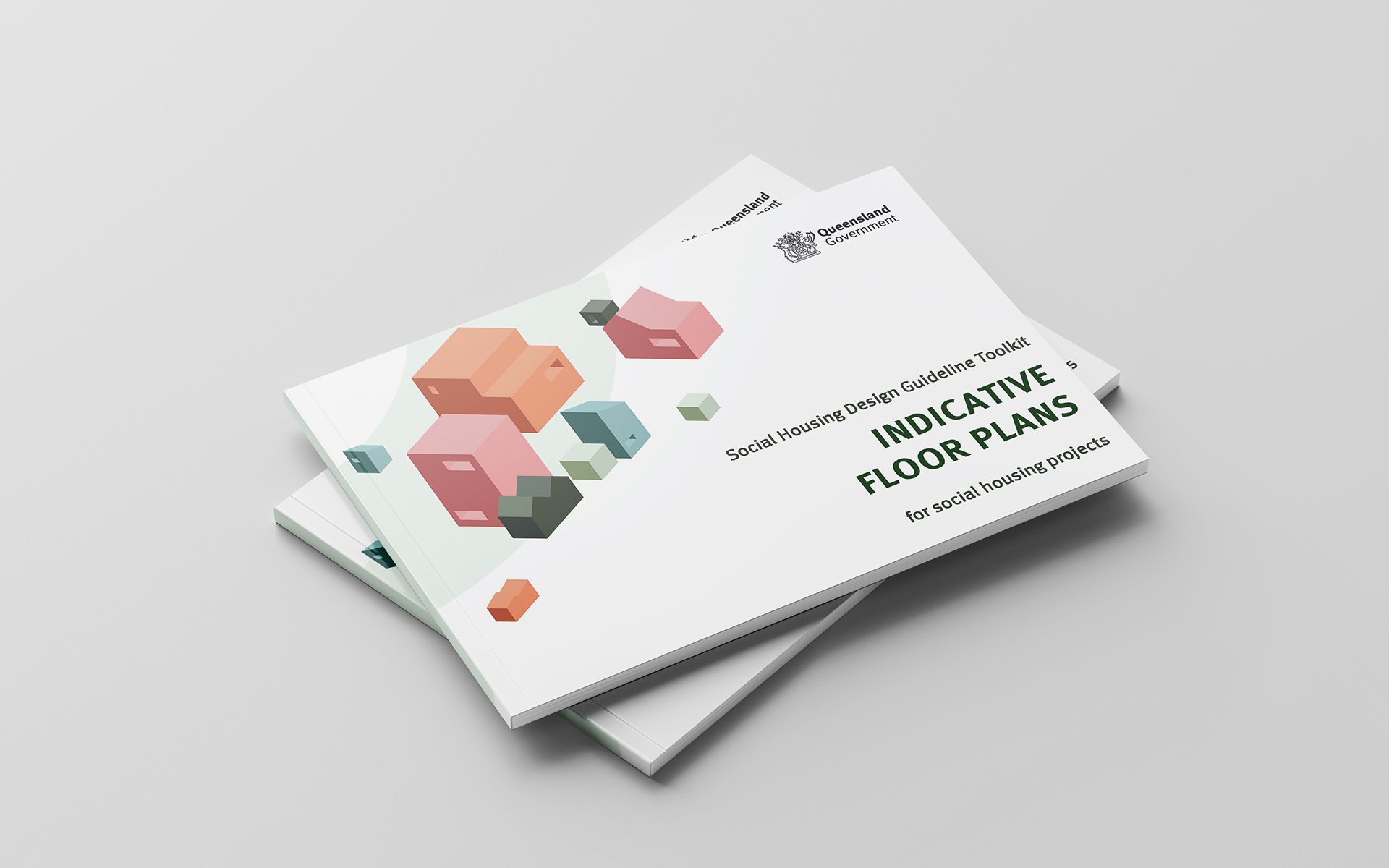 The document is designed as a matrix of floor plans that can be used by designers and not-for-profit providers to inform their initial designs and feasibility studies. The plans define appropriate floor areas and spatial standards as a starting point for applying good design principles across different sites, demographics and briefs, with the aim of facilitating high quality design outcomes and enabling innovation.
The floor plans are designed in accordance with the Social Housing Design Guidelines, and refer to different levels of accessibility, as defined by the Liveable Housing Australia design guideline categories of Silver, Gold and Platinum, and General where there is no LHA requirement specified.