Cowboys
Leagues Club
Stage One
The club's vision was to create a sophisticated, elegant and timeless restaurant and bar precinct that was more in-line with a beautiful hotel than a typical sports club.
The Cowboys Leagues Club approached Arkhefield with the exciting brief of re-thinking the typical pub/club design. The club's design needed to respect and accommodate its existing clientele whilst refreshing and recreating its image to open up to a wider audience.
The new building exterior has given the Cowboys Leagues Club a new 'face', and the building has become an architectural beacon in the city centre of Townsville. The double height entry space signifies the new entry into the Club whilst the lobby space reflects the importance of the Cowboys Leagues Club for the community of Townsville.
The contrast between the warm natural materials against the timeless pallet of whites and charcoals were used as a way-finding tool through the club, linking and weaving areas together. Areas were opened up and the newly created sight lines have made orientation within the Club easier for patrons.
The new spaces have softened the appearance of the club interior and made it accessible to a wider audience. The community of Townsville are immensely proud of the Club and the refurbishment provides a positive representation of the Cowboys Leagues Club to the public.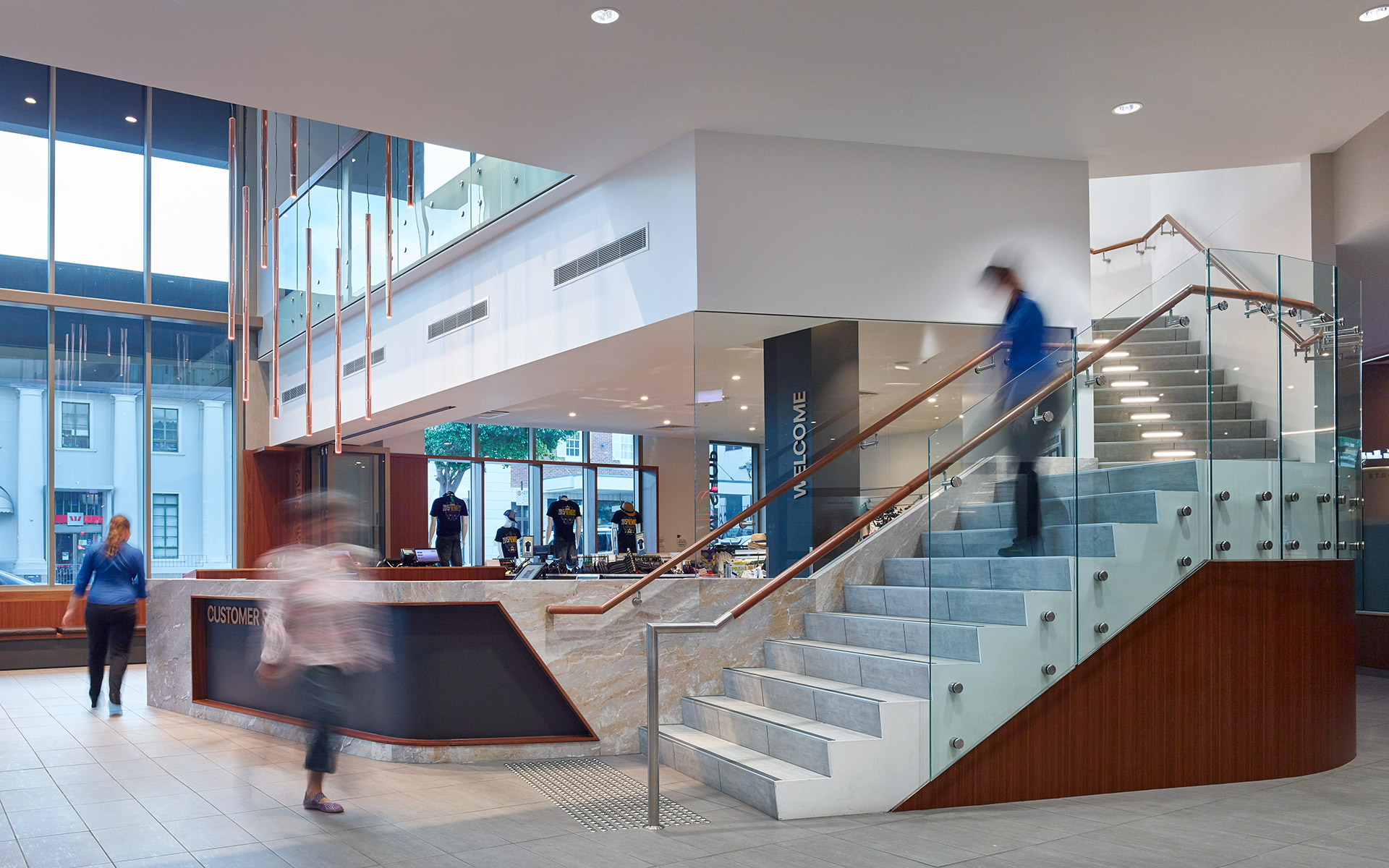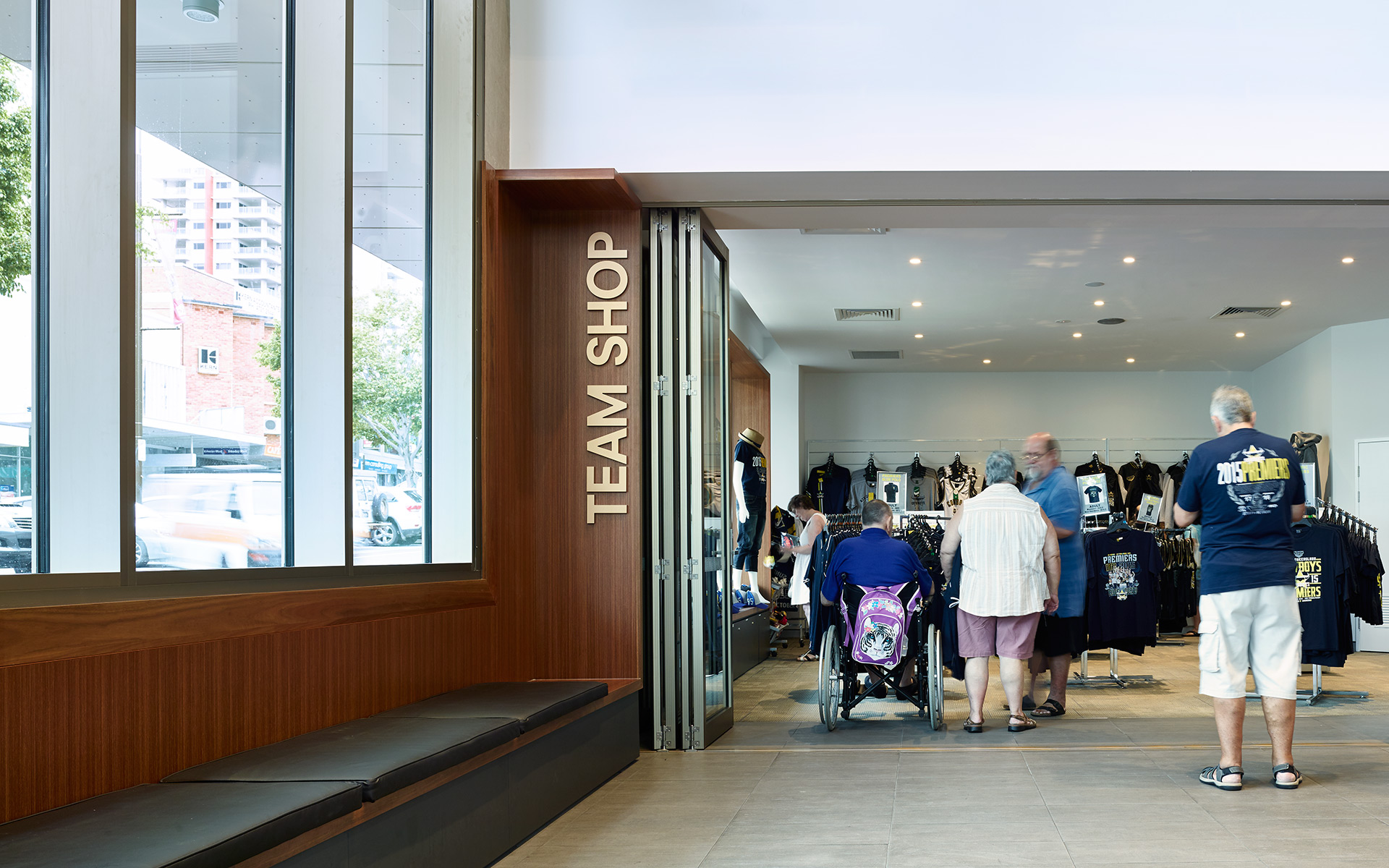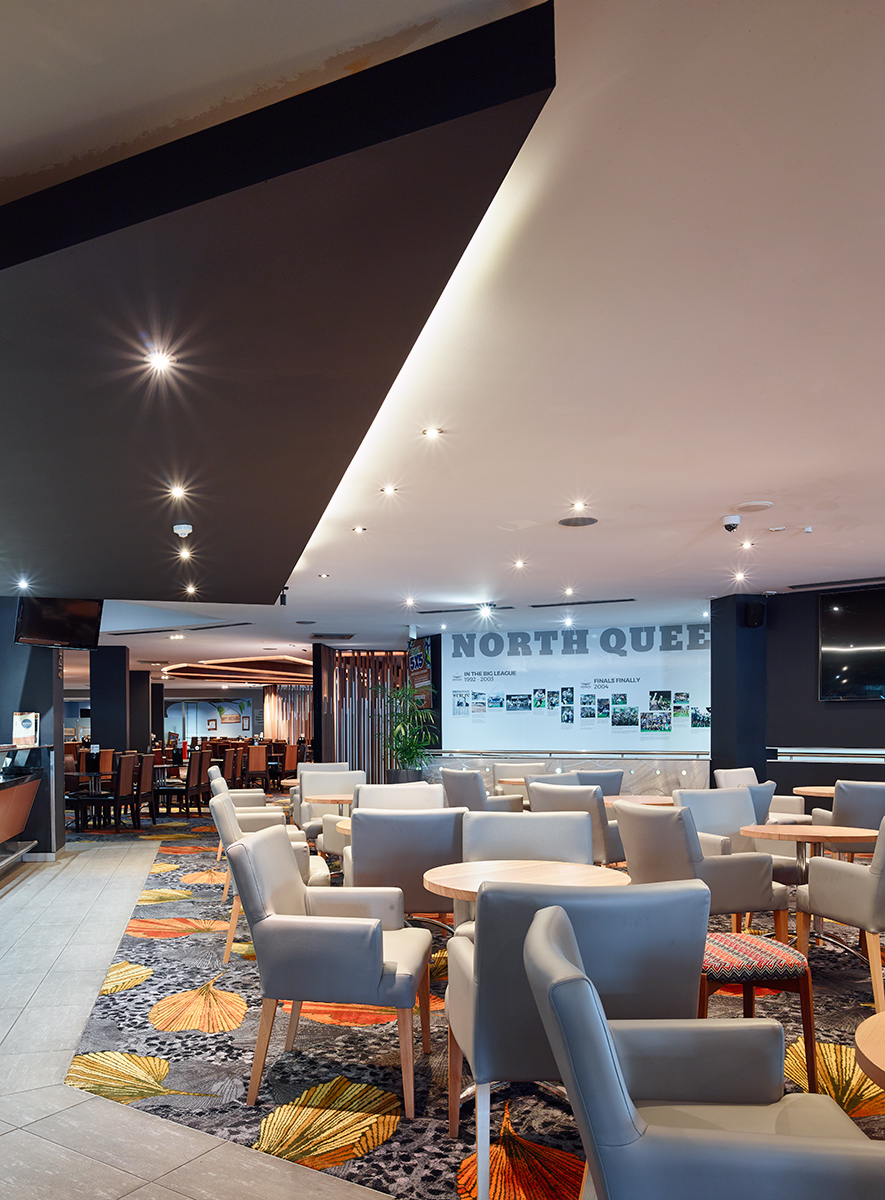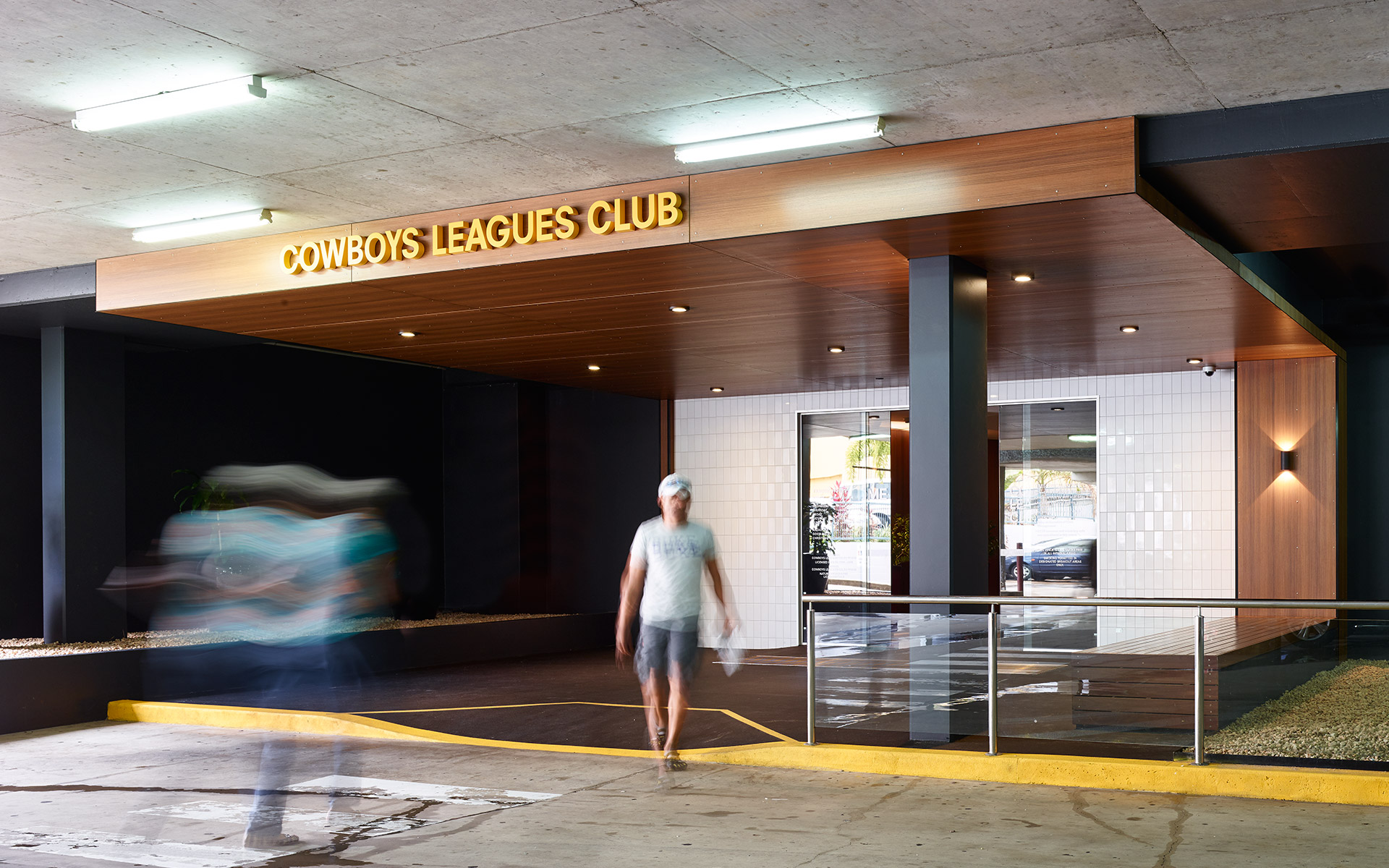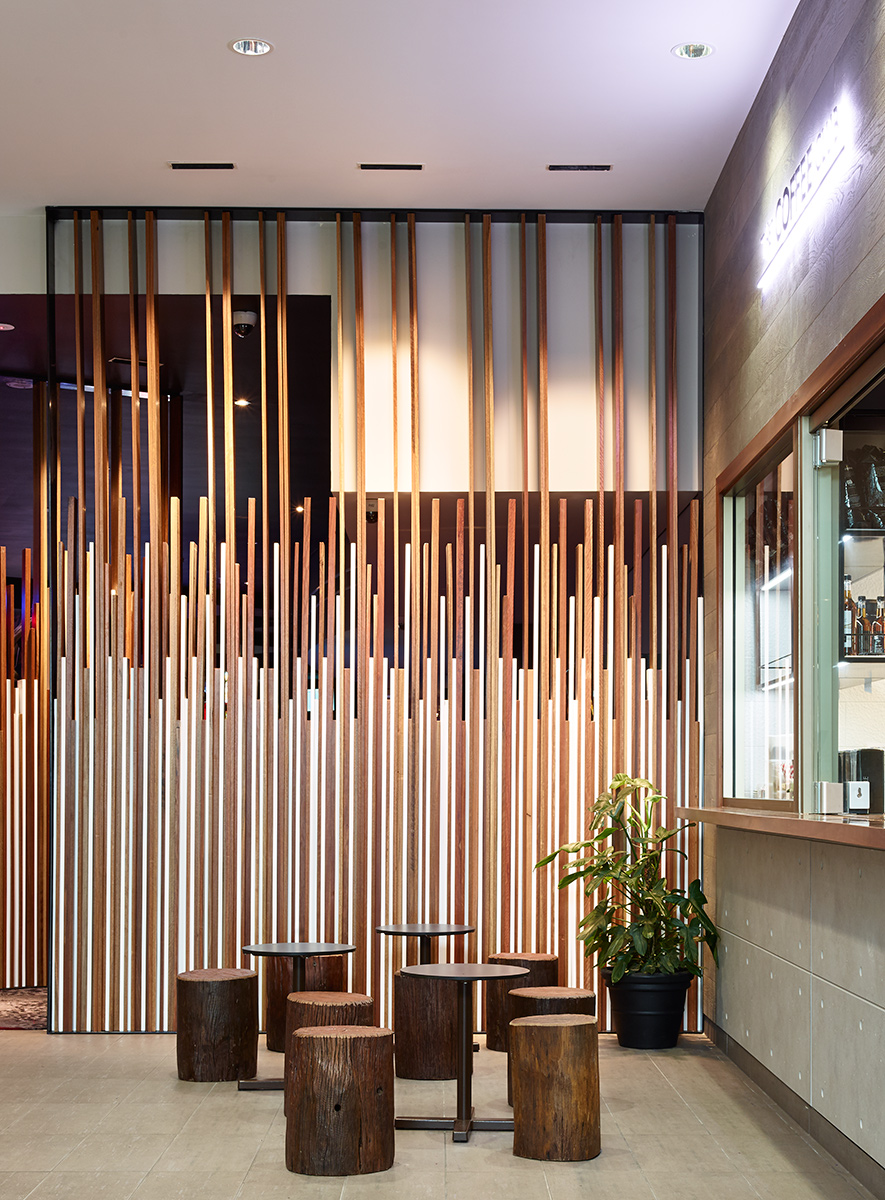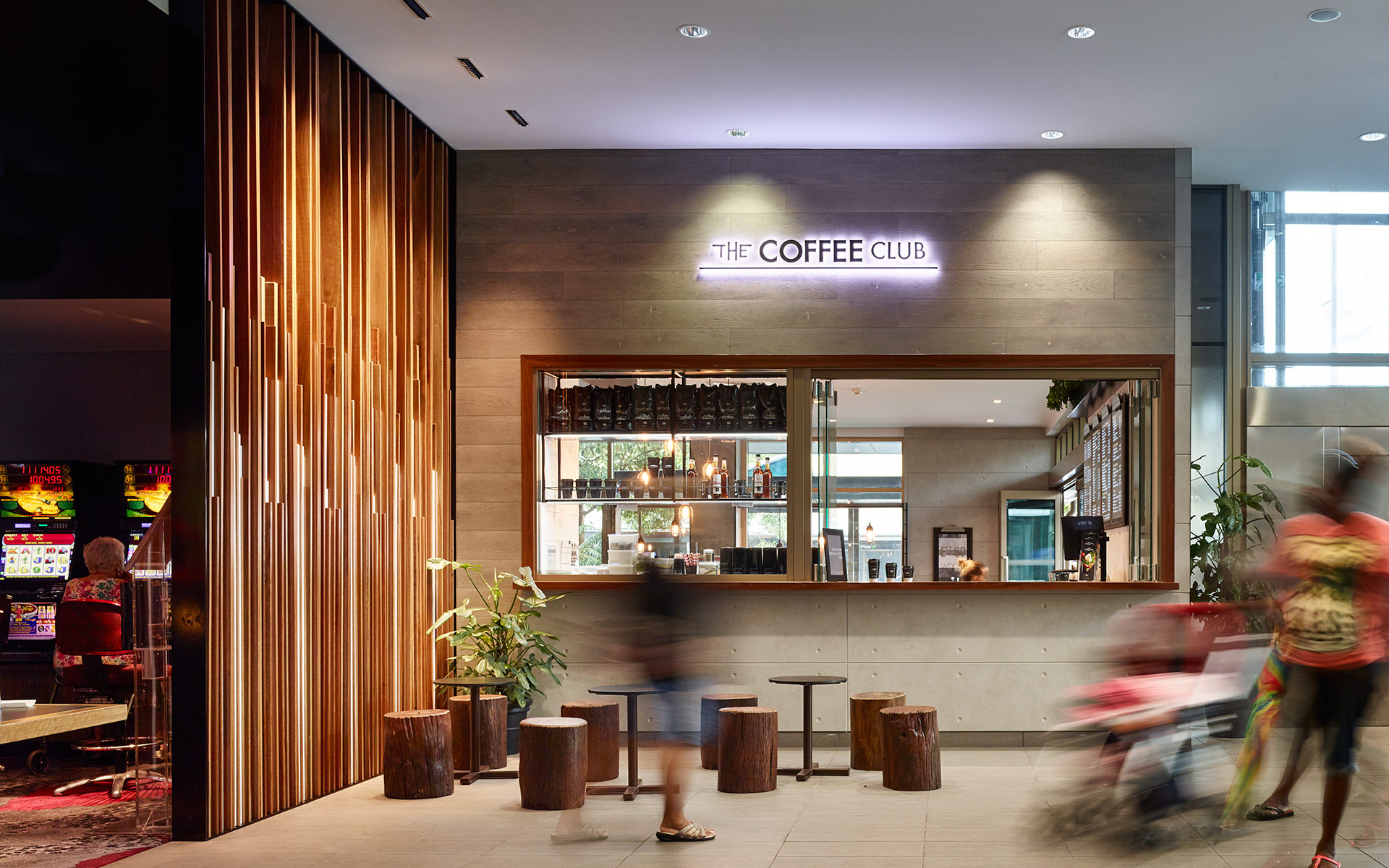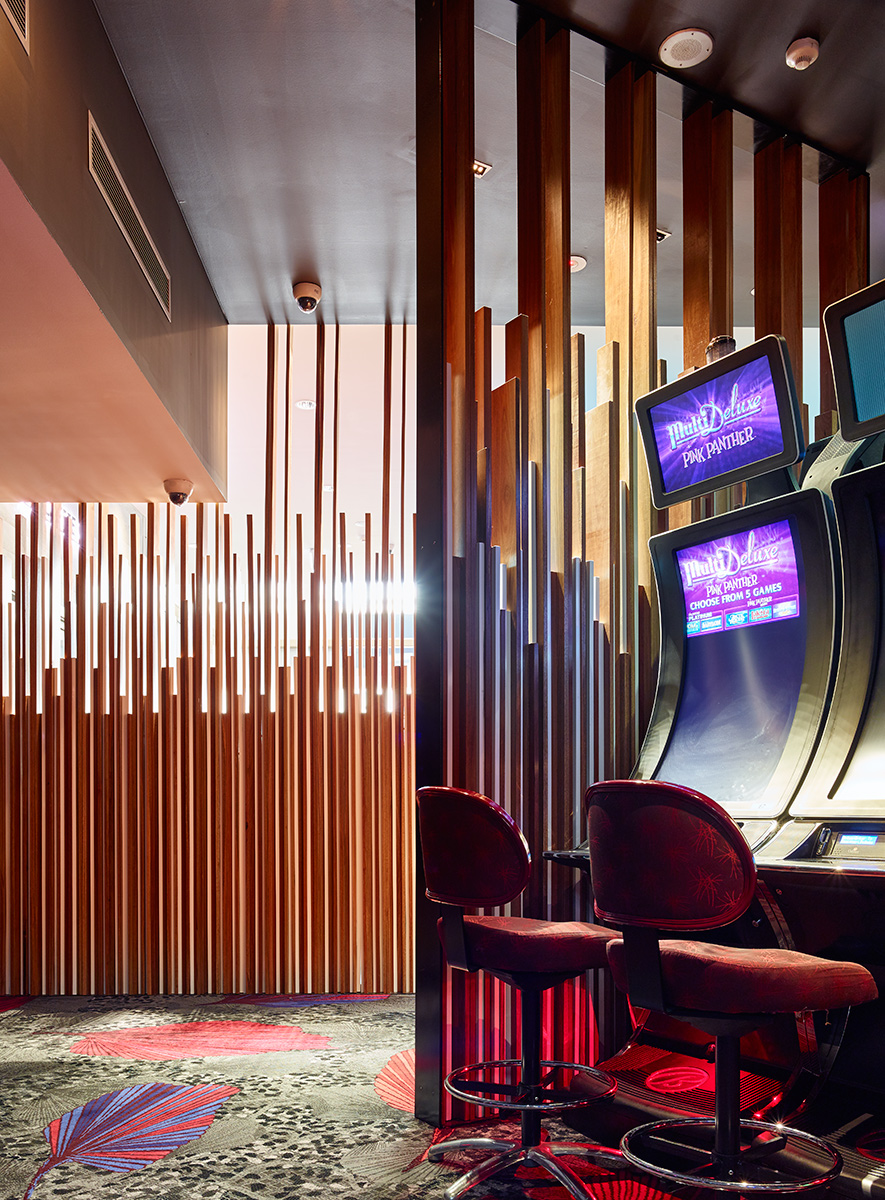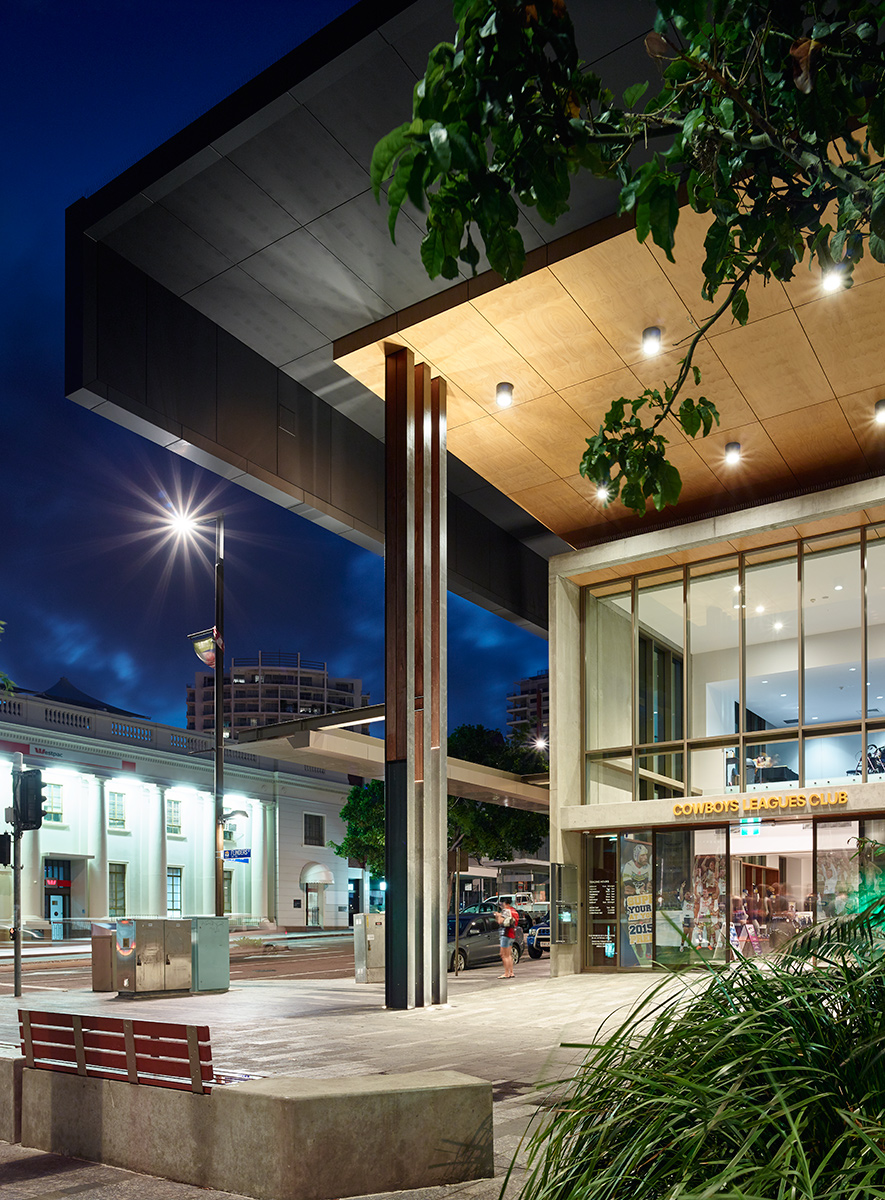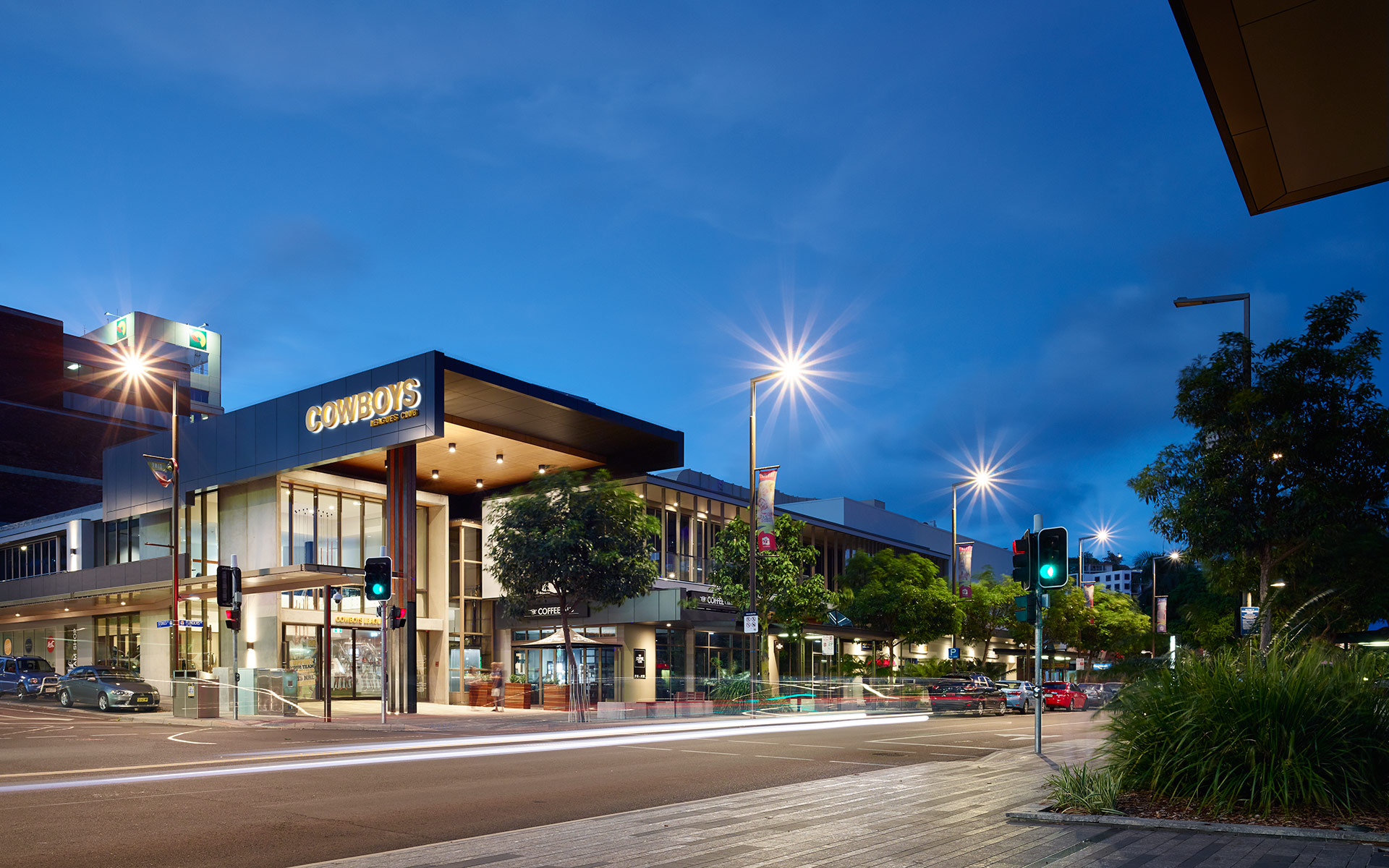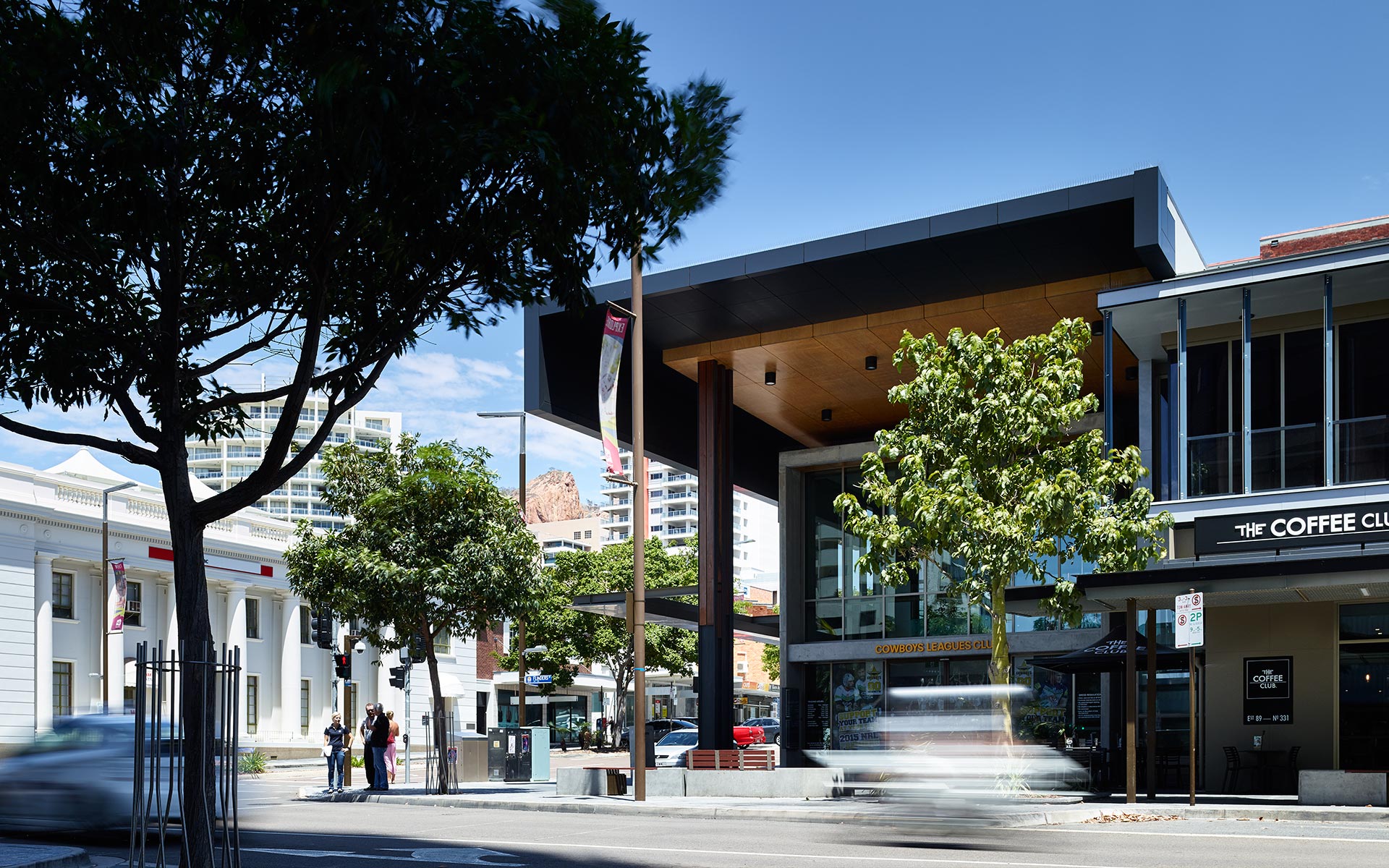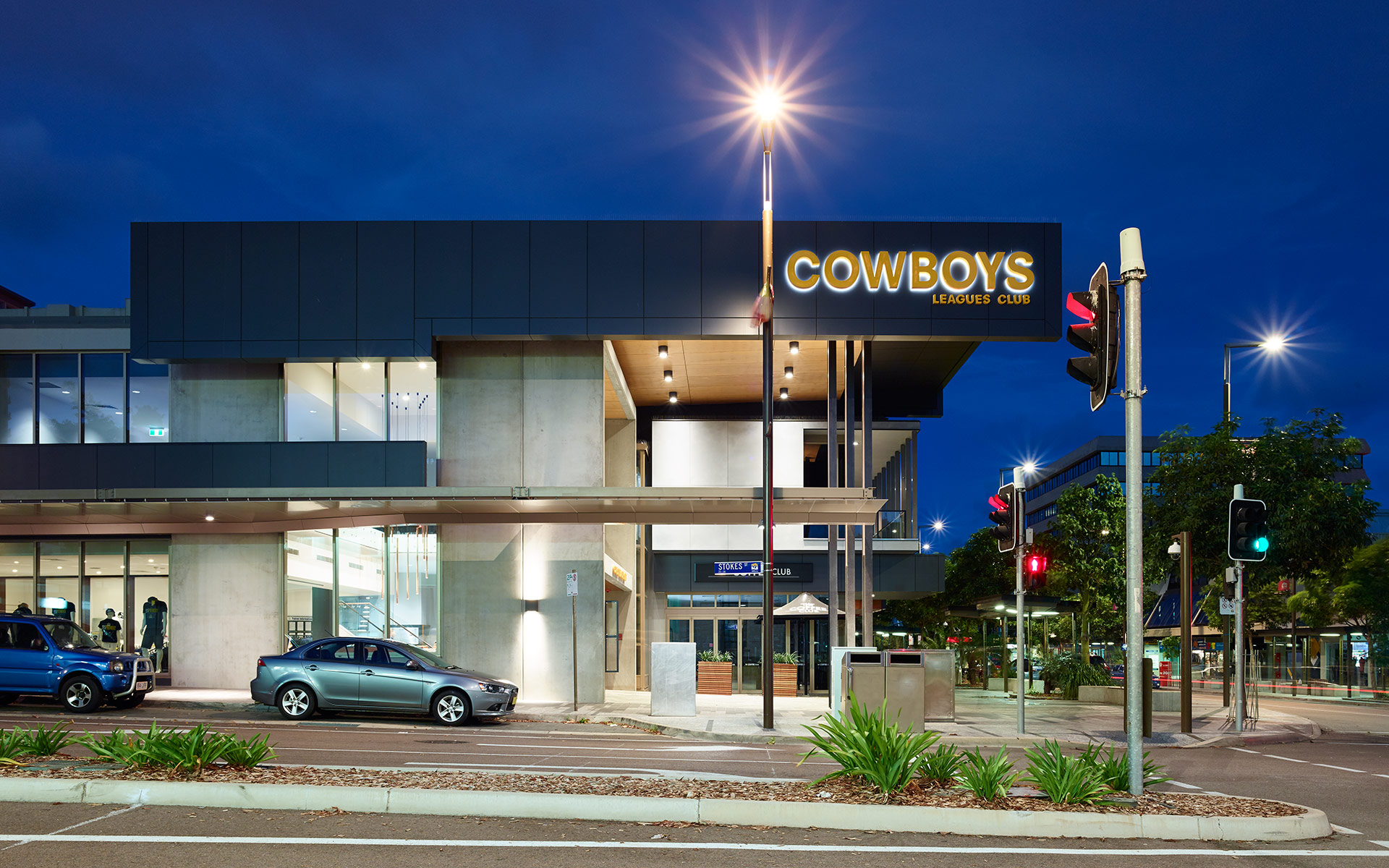 Client
Cowboys Leagues Club
Contractor
Phonix Constructions
Scale

Stage 1 + 2

2,560m² Base Building

2,400m² Office and Club

462

m² Hospitality and Retail
Expertise - Hotels + Clubs