Stockland Newport
Retirement Living
A place which captures a uniquely Queensland way of life and plays an active and important role in the local community.
Within this retirement living project we have created a beautiful place for residents and their families to socialise and connect. The centre of the village is a subtropical community garden and pool located at podium level for great views to surrounding areas without compromising security and privacy. 'The Clubhouse' is adjacent and provides a variety of spaces for residents to connect with each other, as well as overlooking the lakeside parklands and providing easy links to the future marketplace.
Large residences maximise their north facing aspect, with balconies featuring long views enhanced by floor-to-ceiling, wall-to-wall glazing in the modern living areas. This capitalises on natural light and ventilation to create an open and inviting home for residents.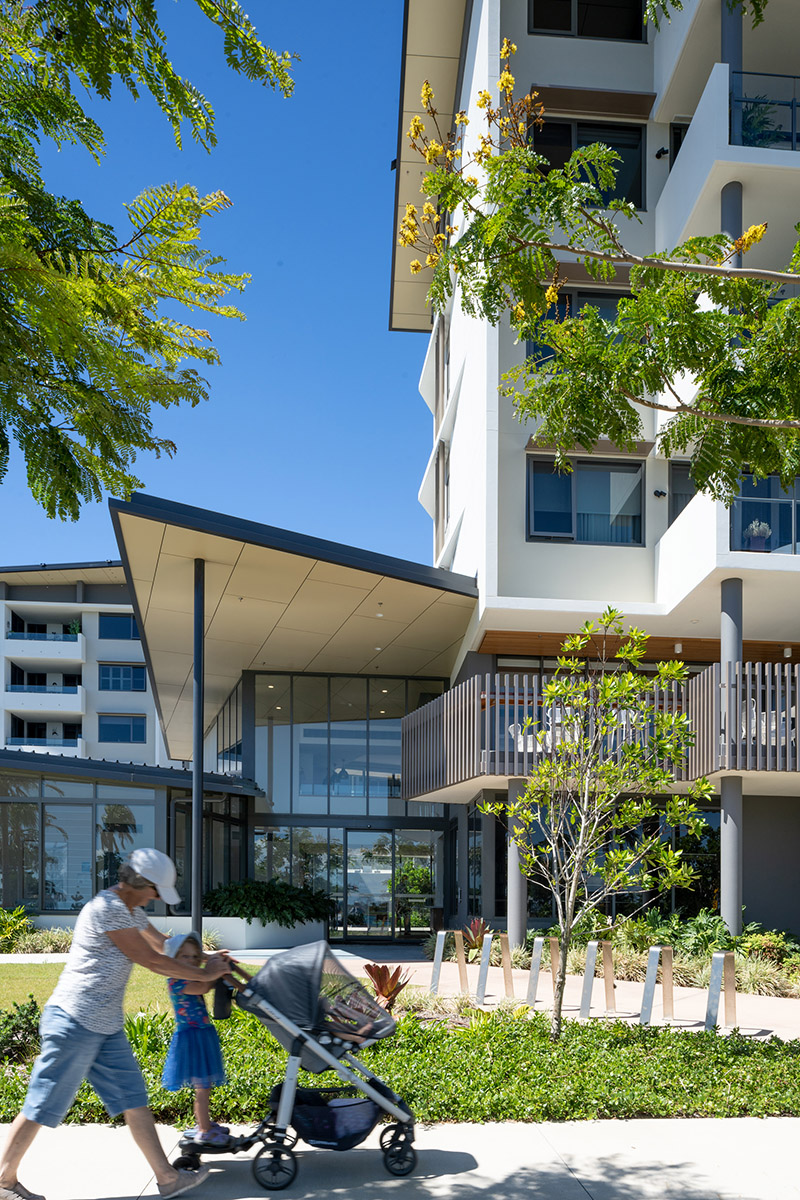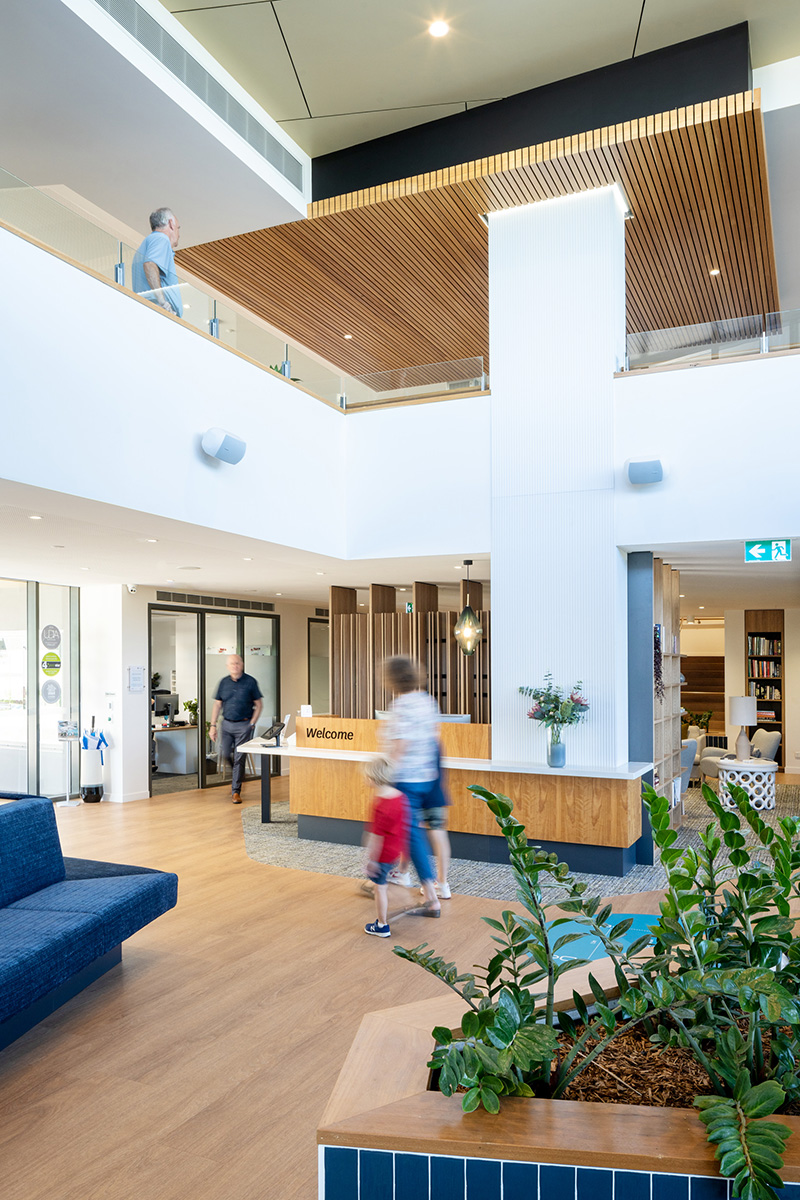 "Today's retirees expect to live in beautiful places, enjoy a great lifestyle and demand a high level of services. In designing the Newport Retirement Village we wanted to show people they can upsize their quality of life when they choose to downsize their homes."
Stephen Bull, Stockland Group Executive + CEO of Retirement Living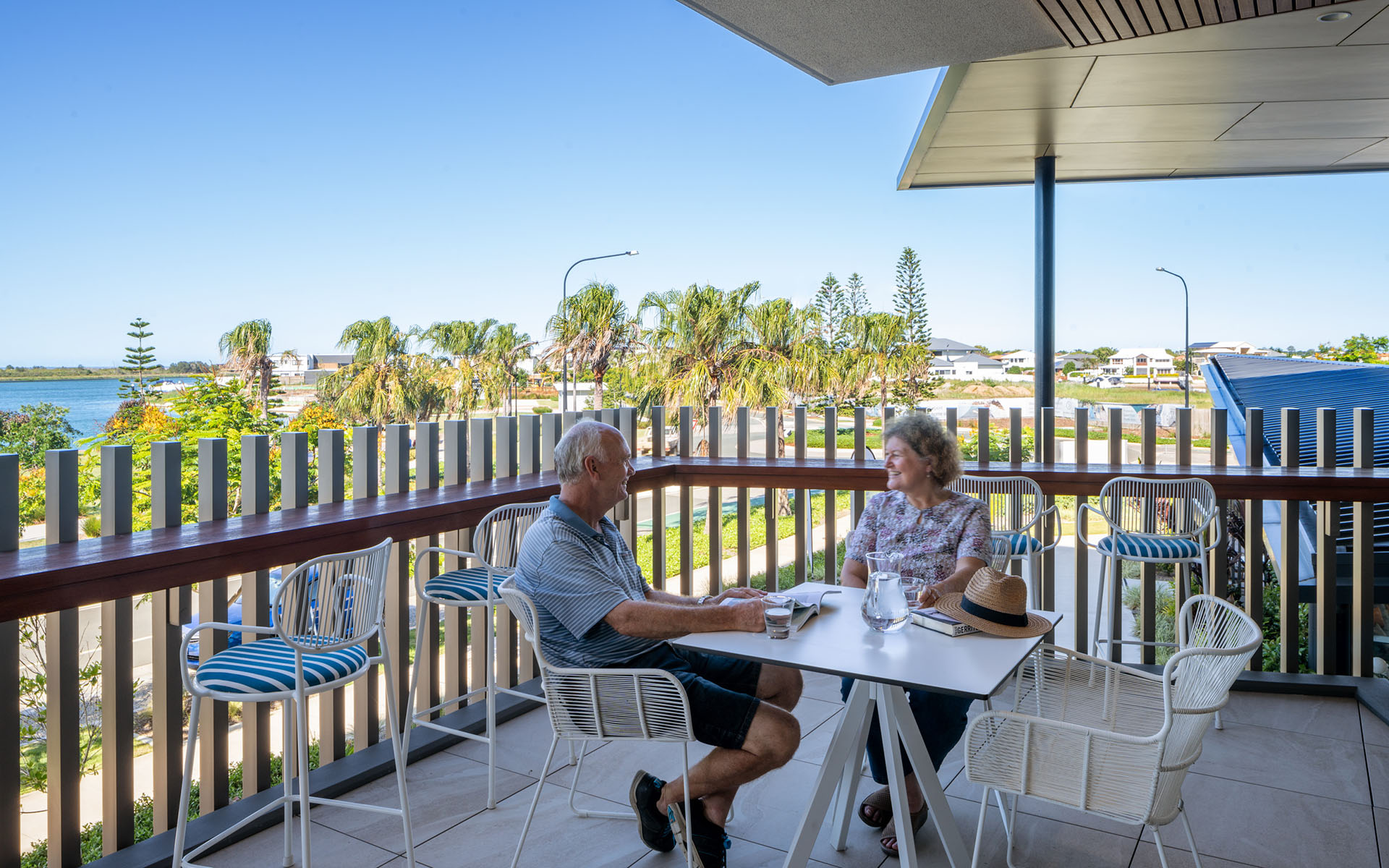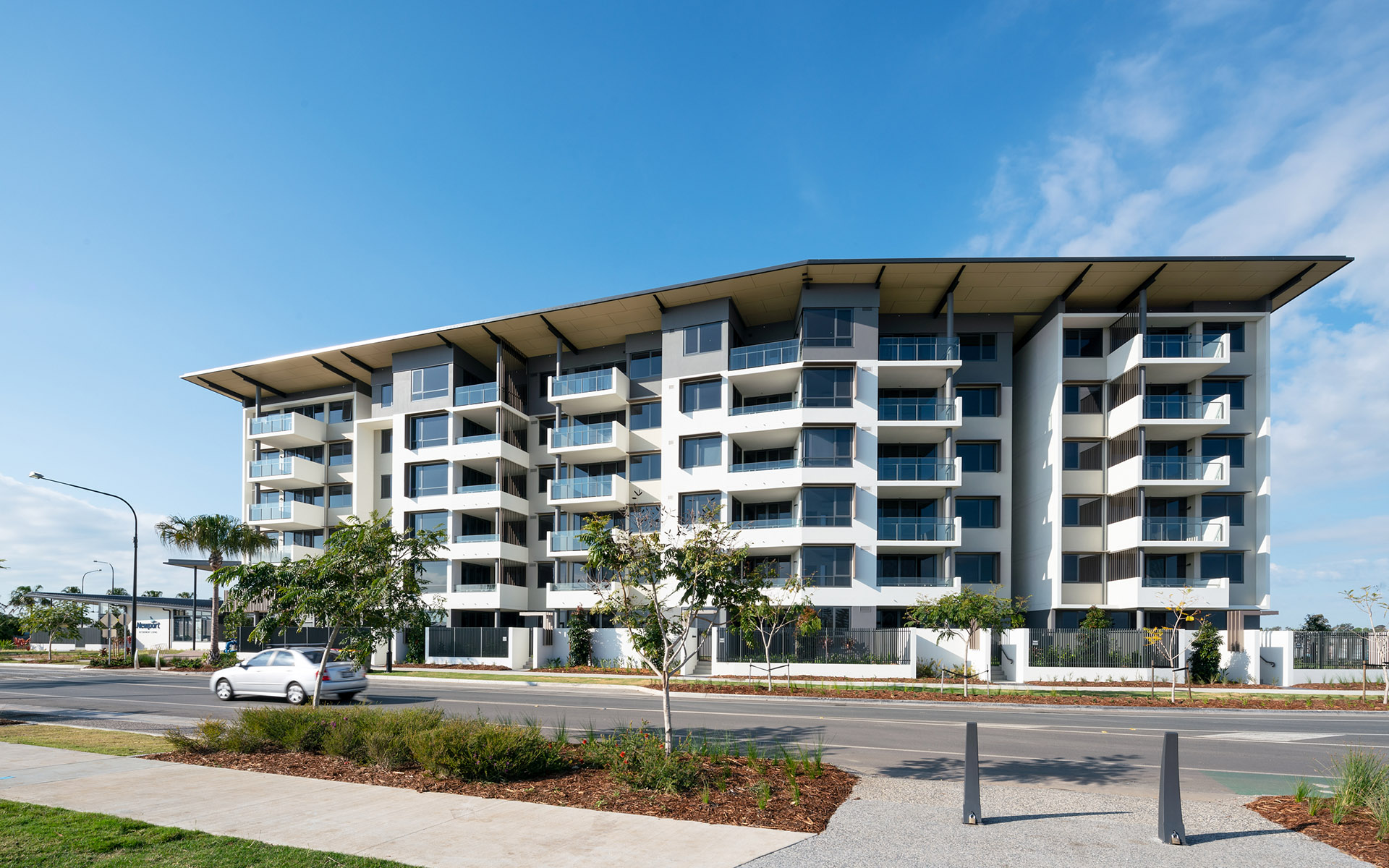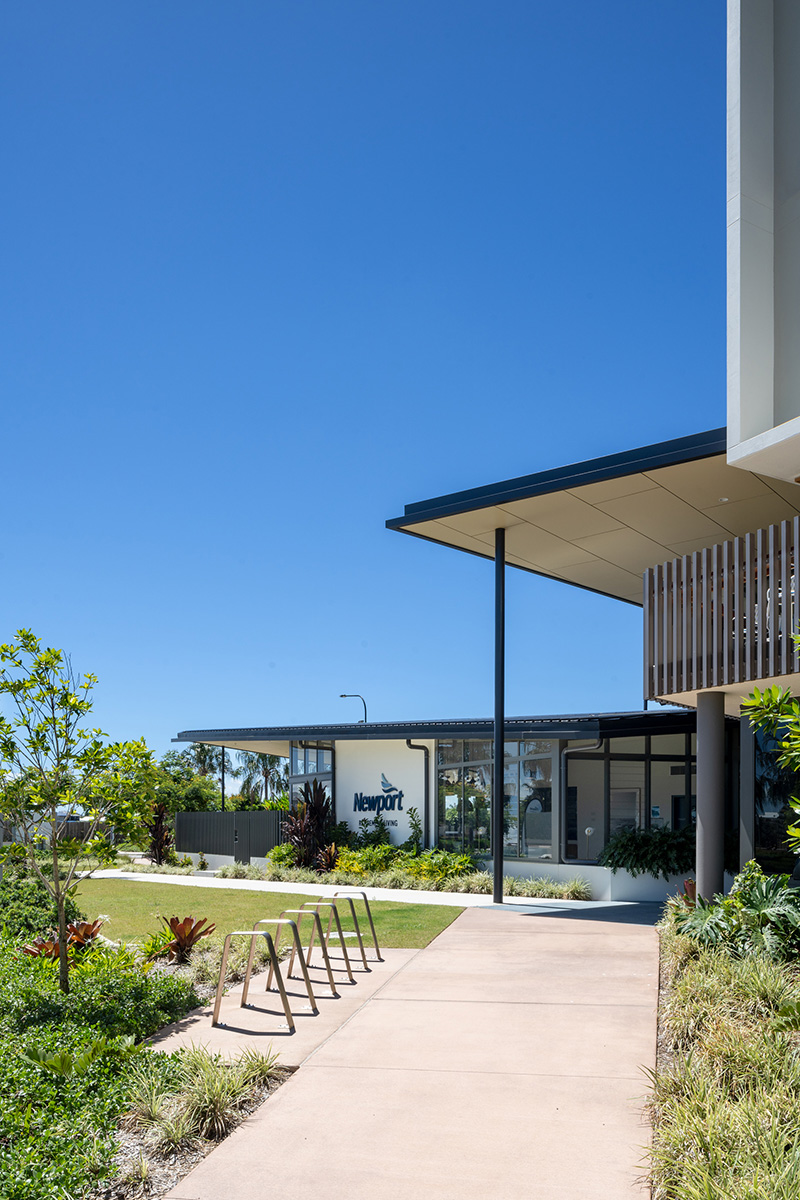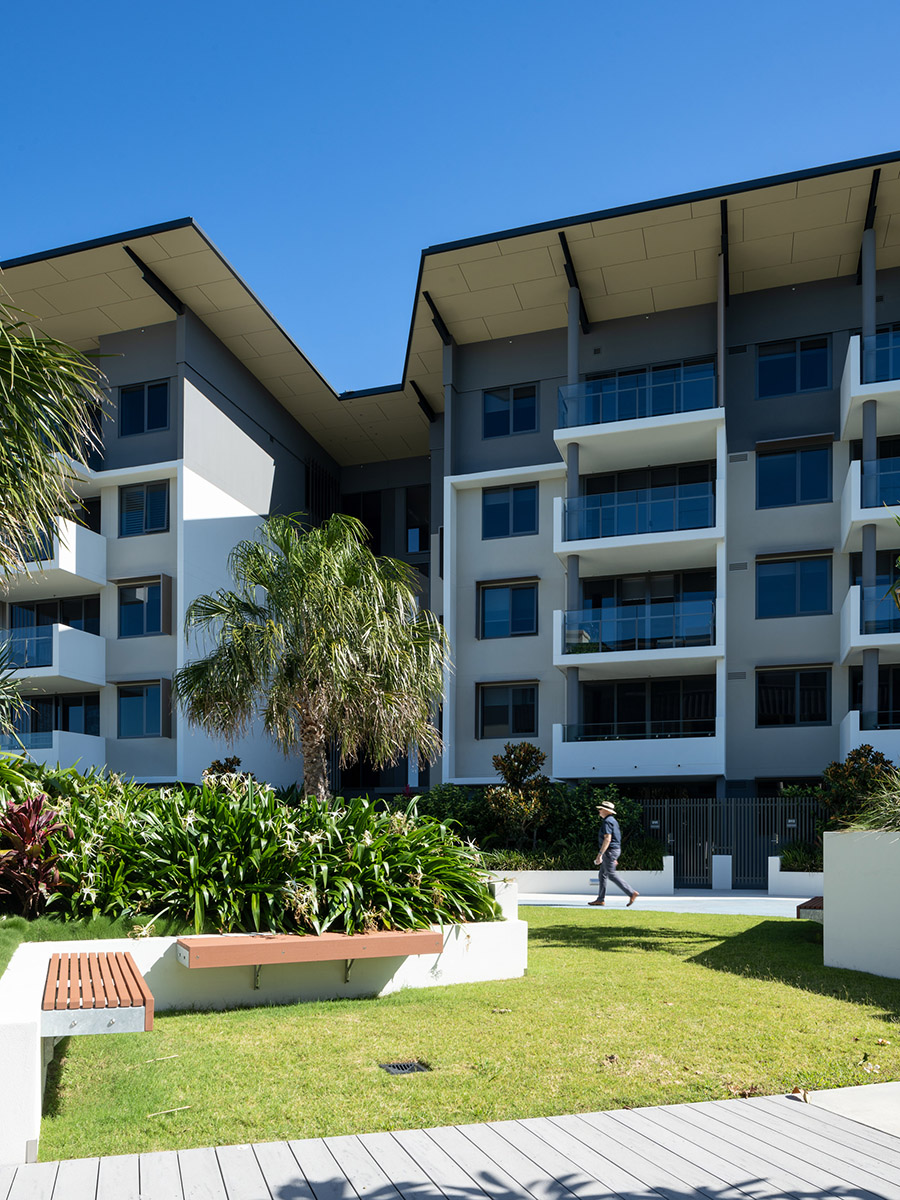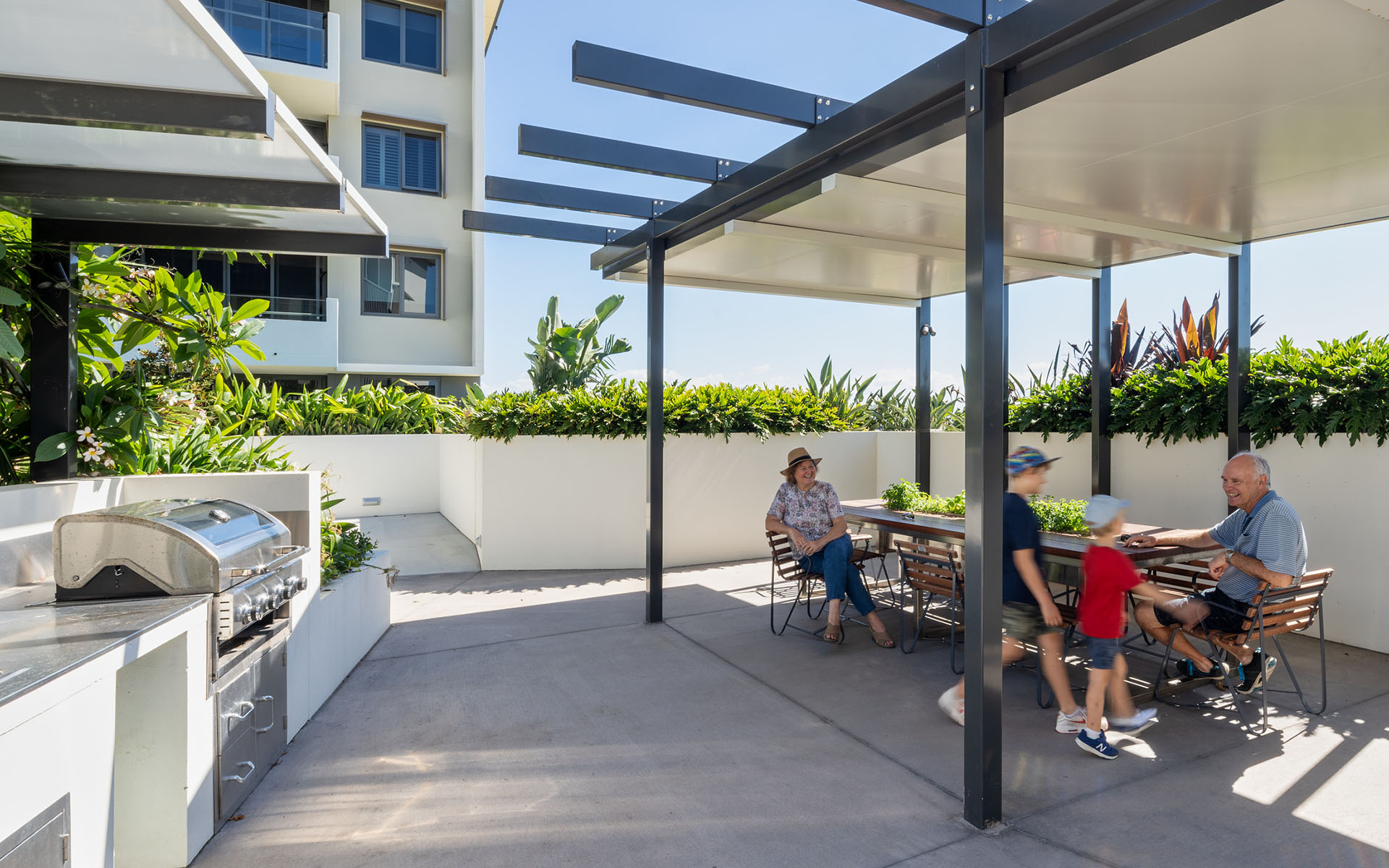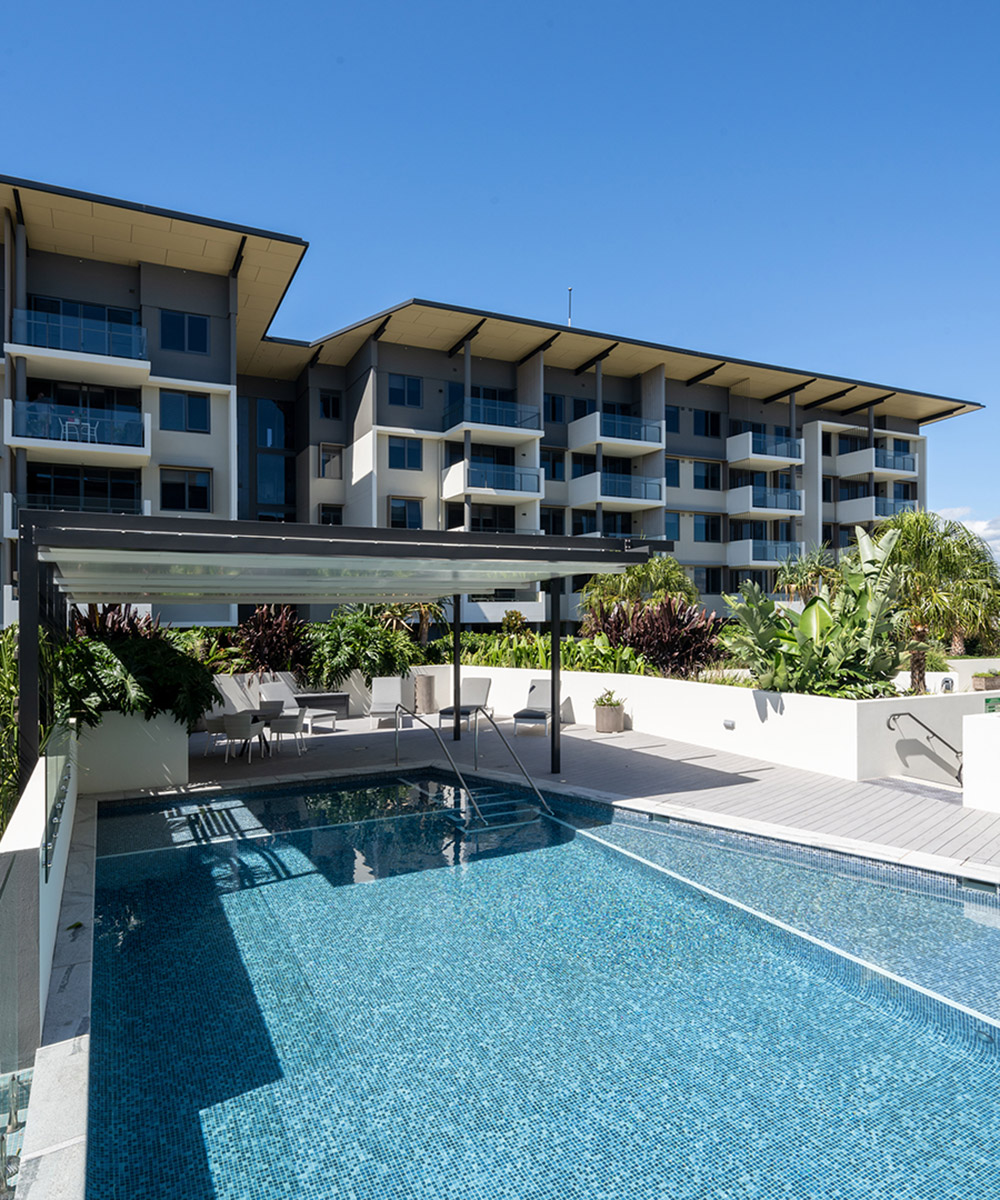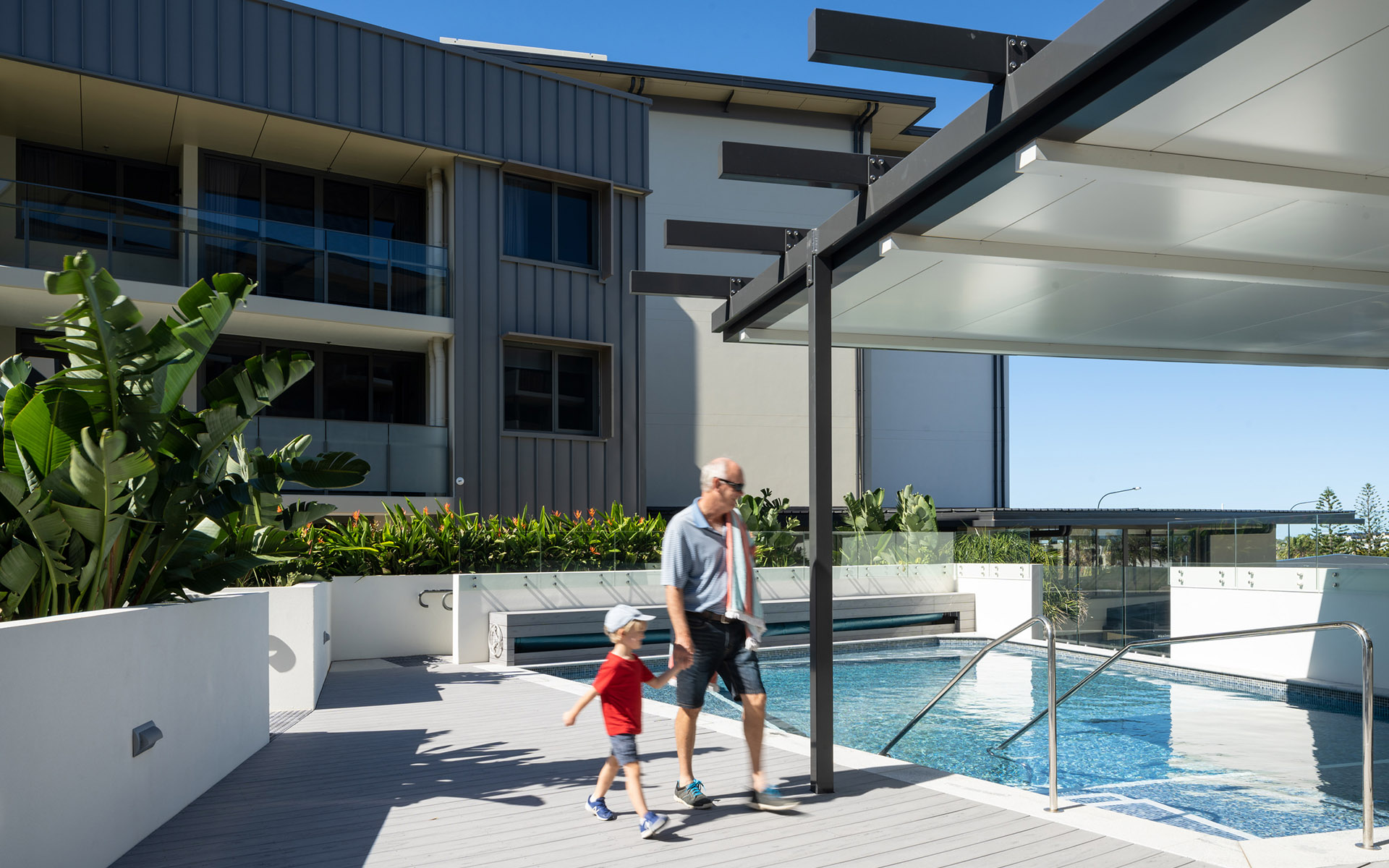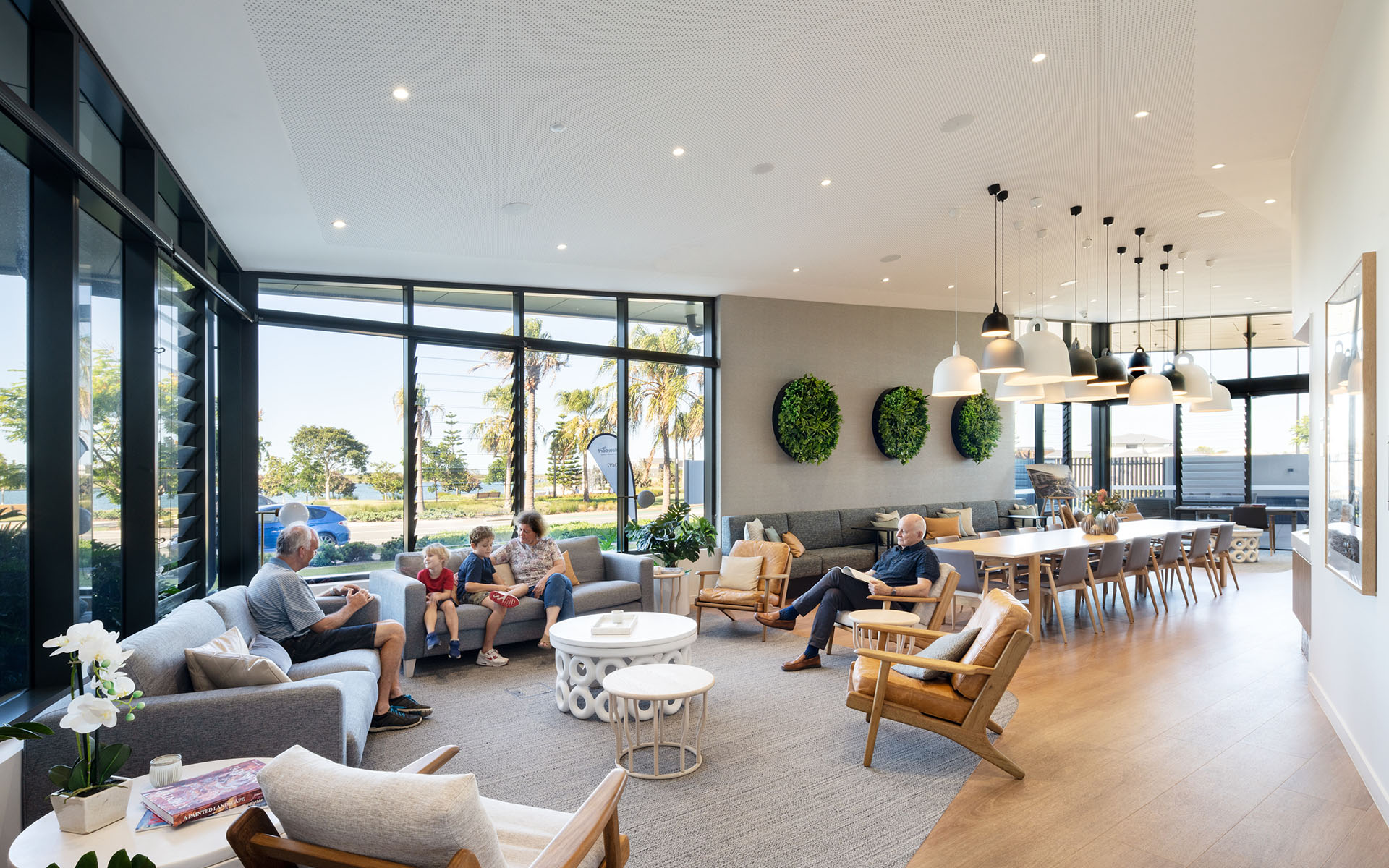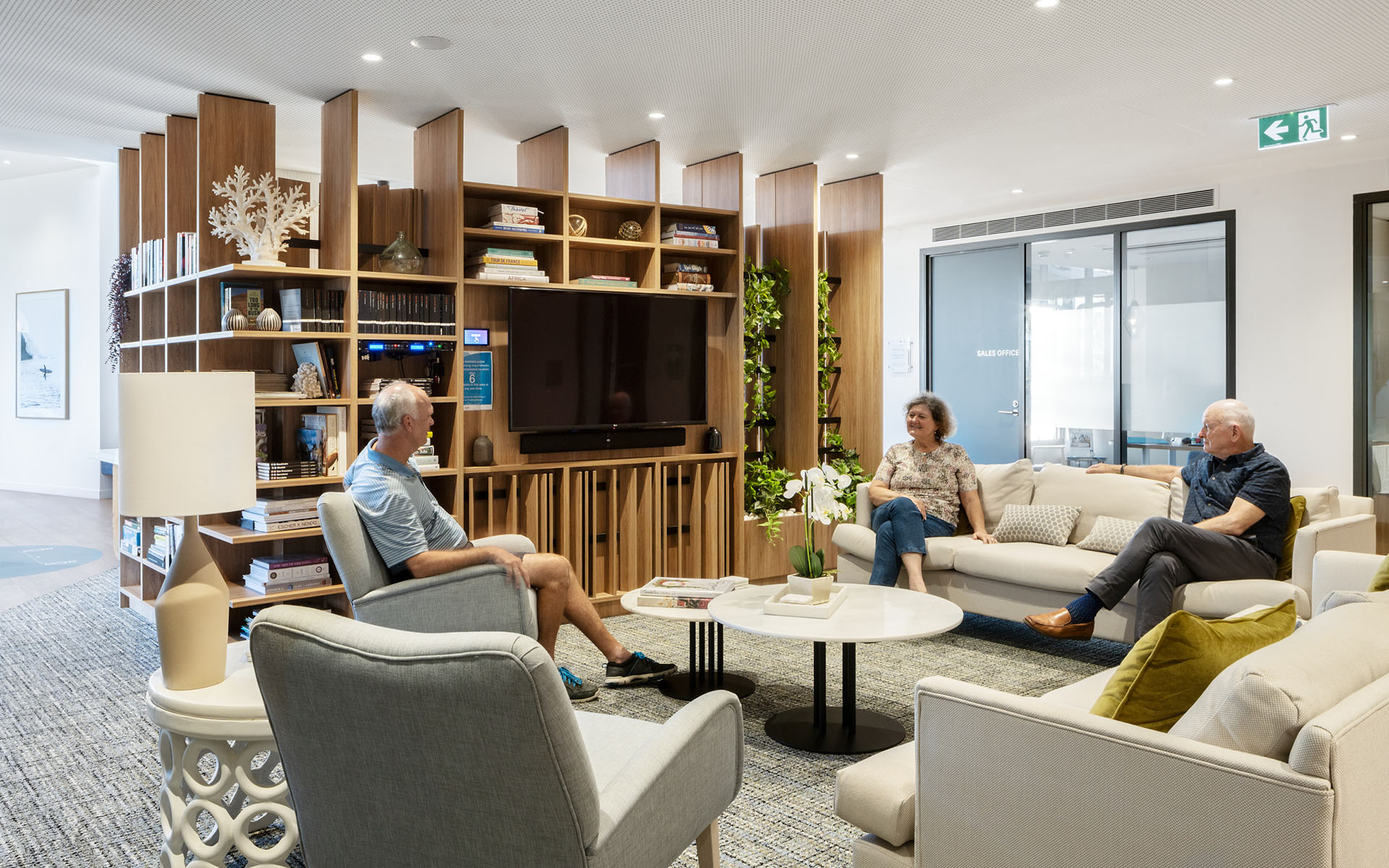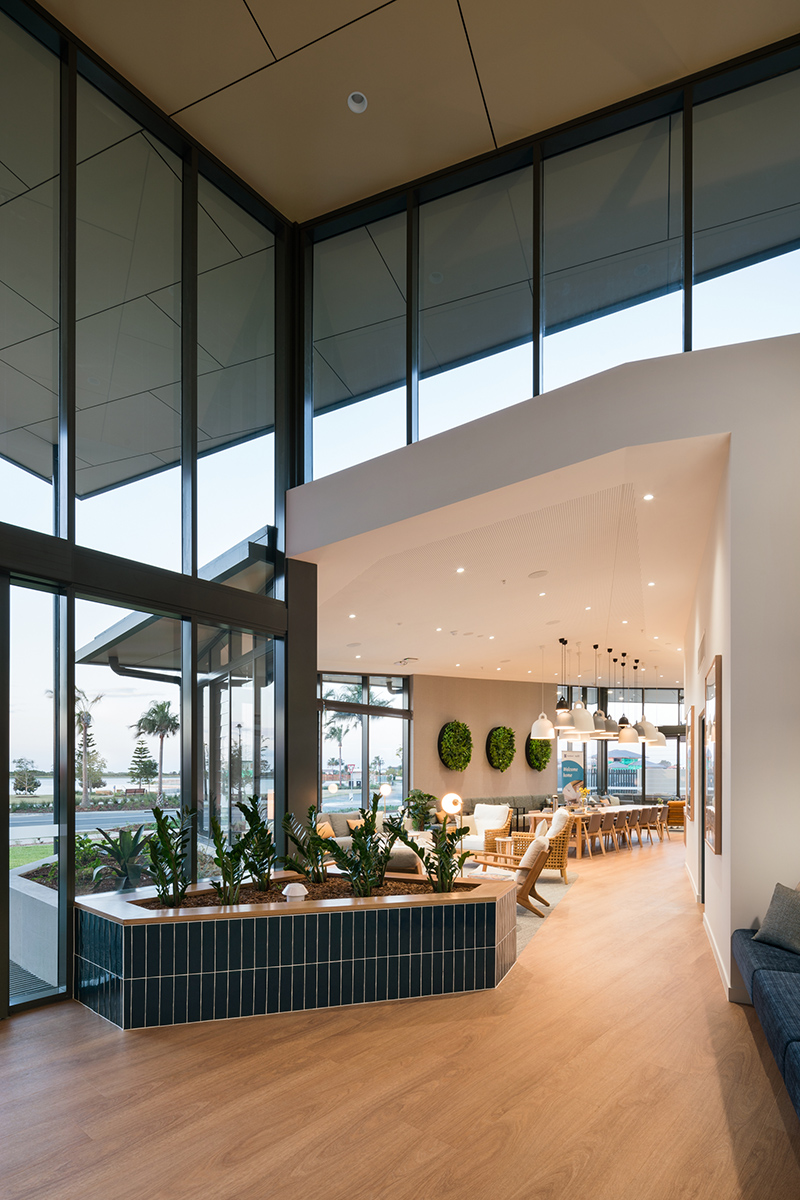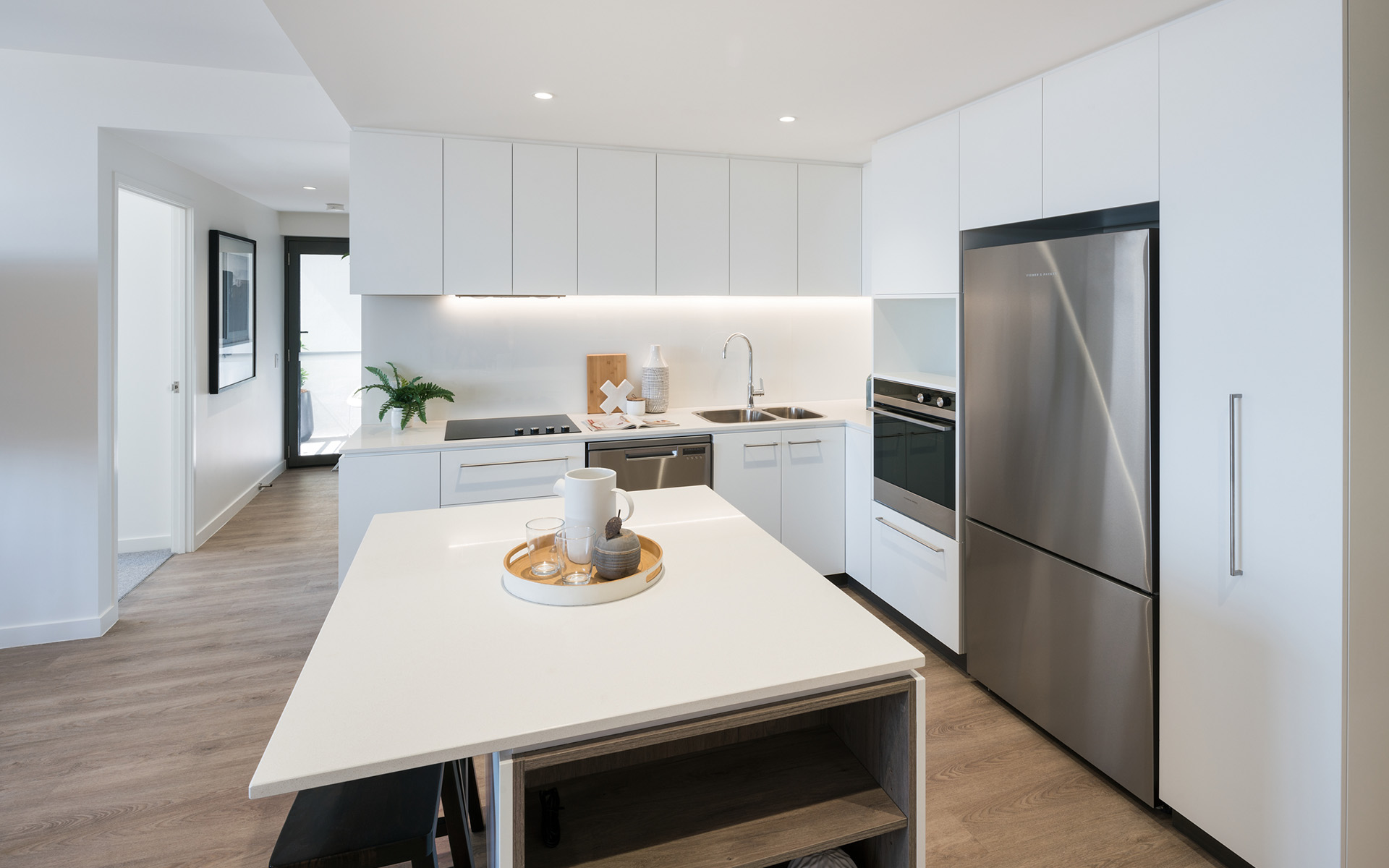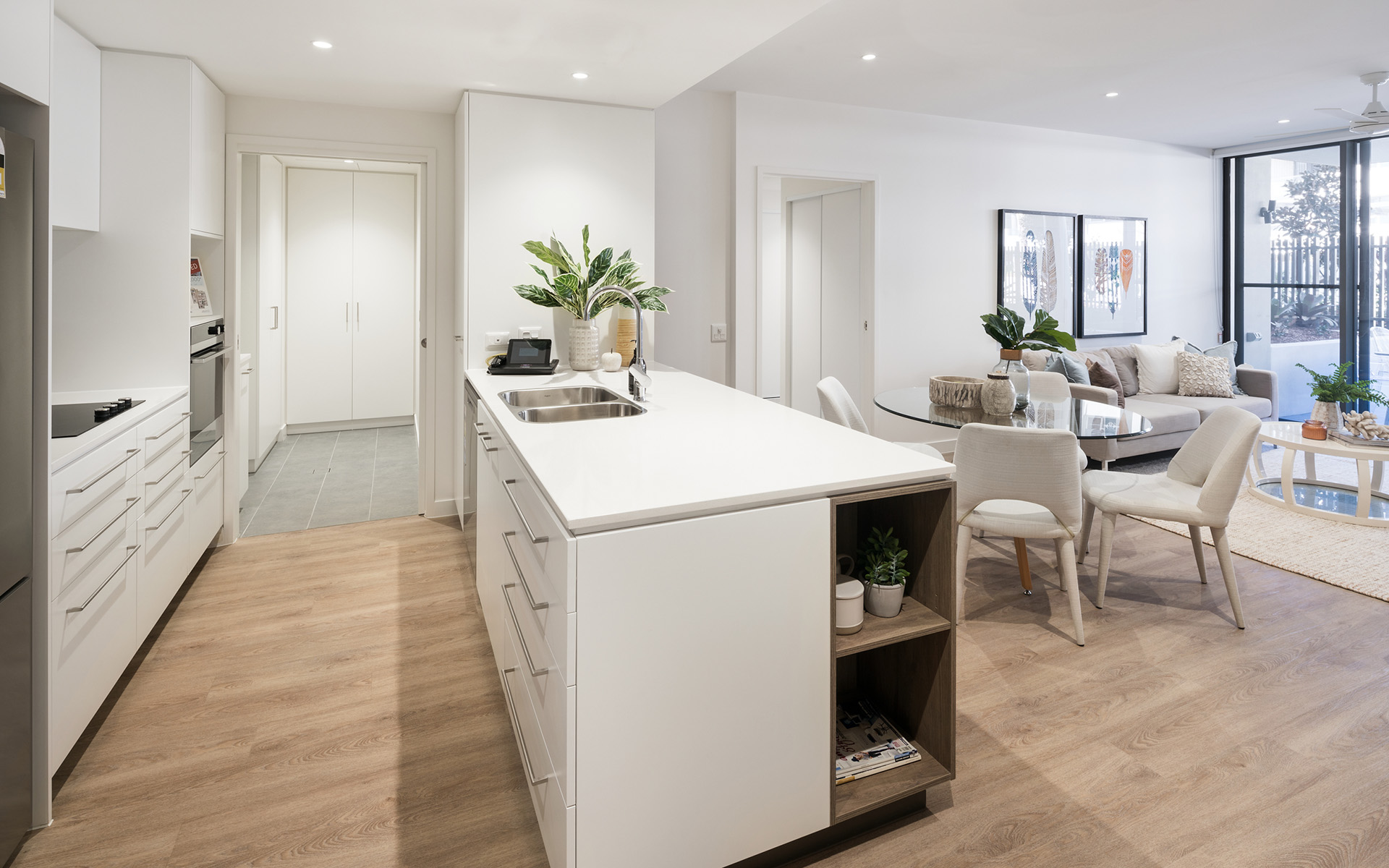 Client
Stockland
Contractor
Hutchinson Builders
Scale
14,250

m

²

Product
125 Apartments